ISOTOPES UNVEIL 2024 HOME SCHEDULE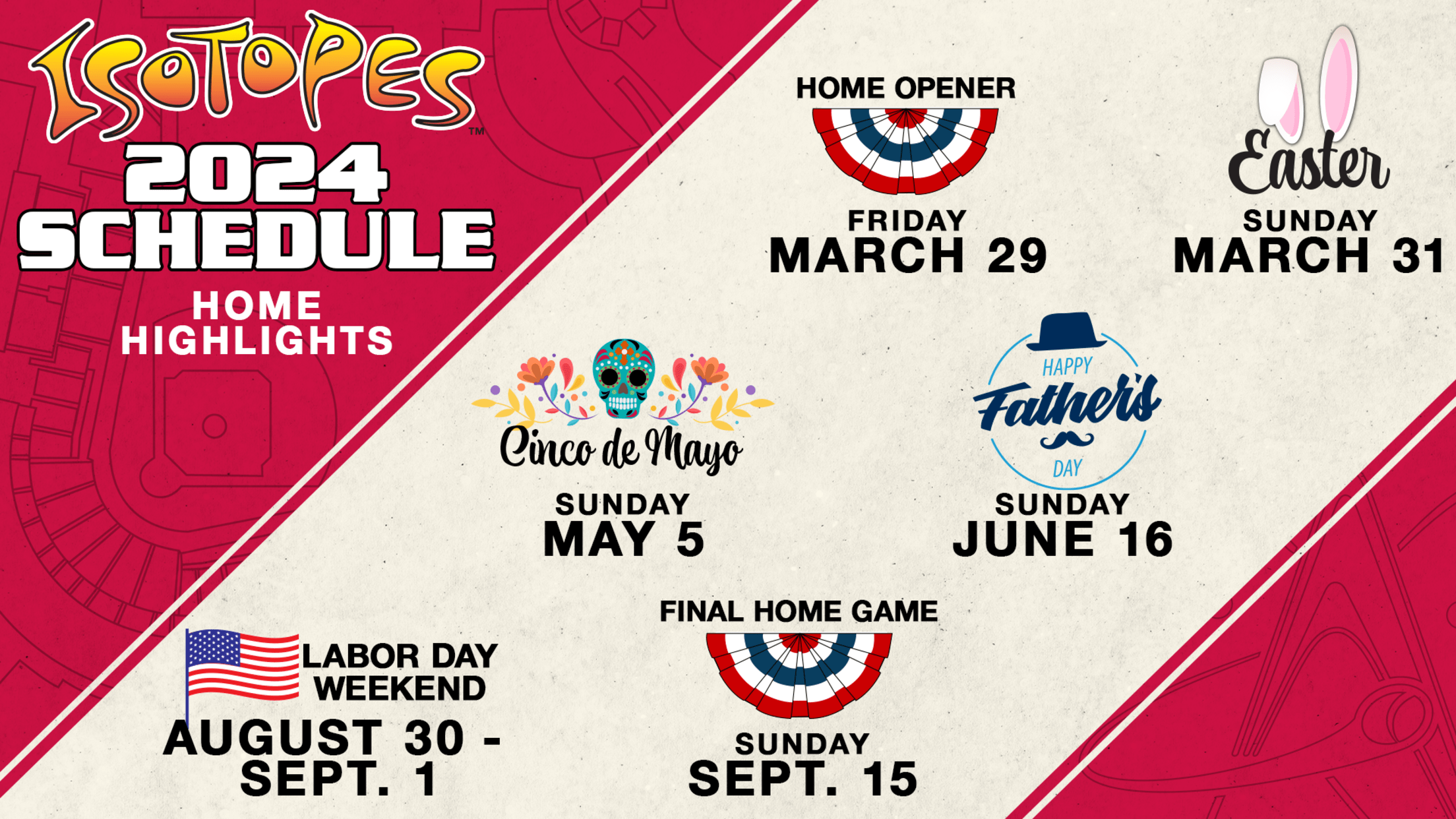 The Albuquerque Isotopes unveiled their 2024 home season schedule today that features the earliest regular season Home Opener in franchise history. "With this season wrapping up, we are thrilled for our 2024 home schedule and we've already started planning all the exciting events taking place throughout next season," Isotopes General
Montaño, Morales, Bullpen Lead Albuquerque to 6-4 Victory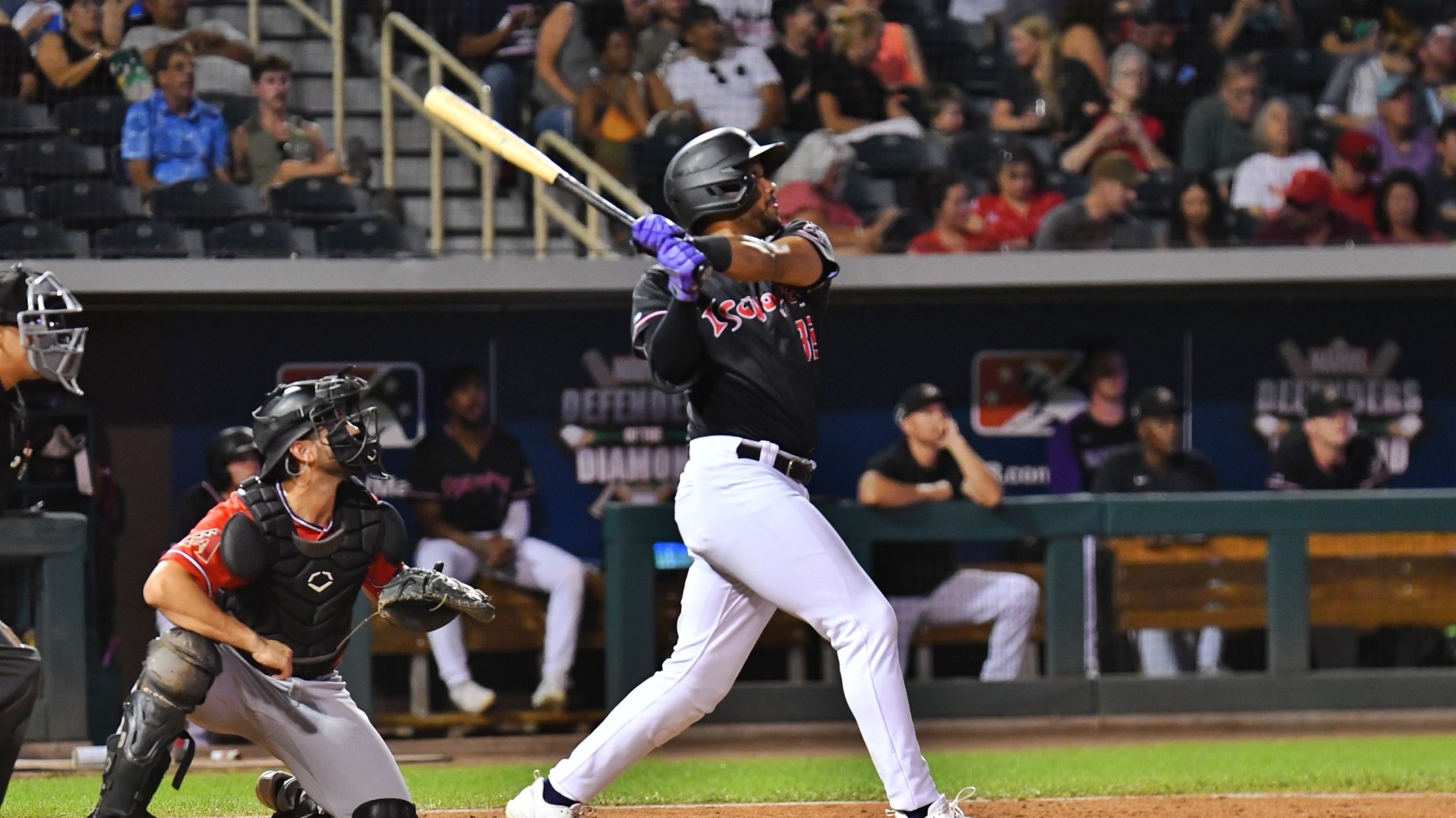 El Paso, TX – A mix of early offense and clutch pitching late was enough to keep the Albuquerque Isotopes in the playoff hunt on Saturday. Daniel Montaño highlighted a three-run opening frame with a two-run double, Jonathan Morales later added a two-run clout, while the bullpen worked four scoreless
Herron's Ninth-Inning Blast Gives Isotopes Wild 9-8 Victory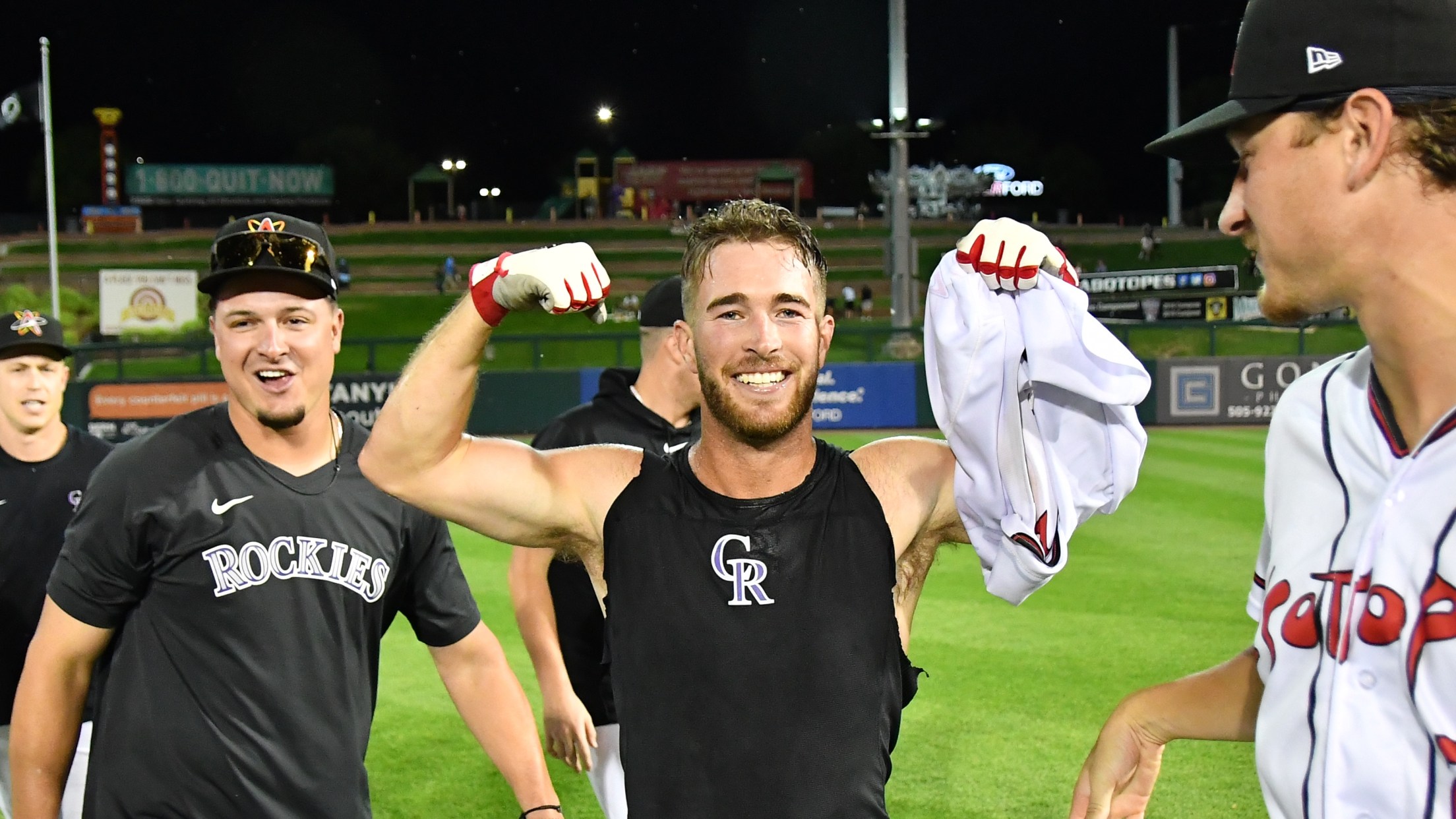 El Paso, TX – After a seemingly comfortable five-run lead evaporated and created a tense contest, Jimmy Herron once again had an answer. The Isotopes do-it-all star crushed a go-ahead home run to start the ninth inning, and the blast held up for the decisive margin in Albuquerque's 9-8 victory
Isotopes Claim 4-2 Triumph Over El Paso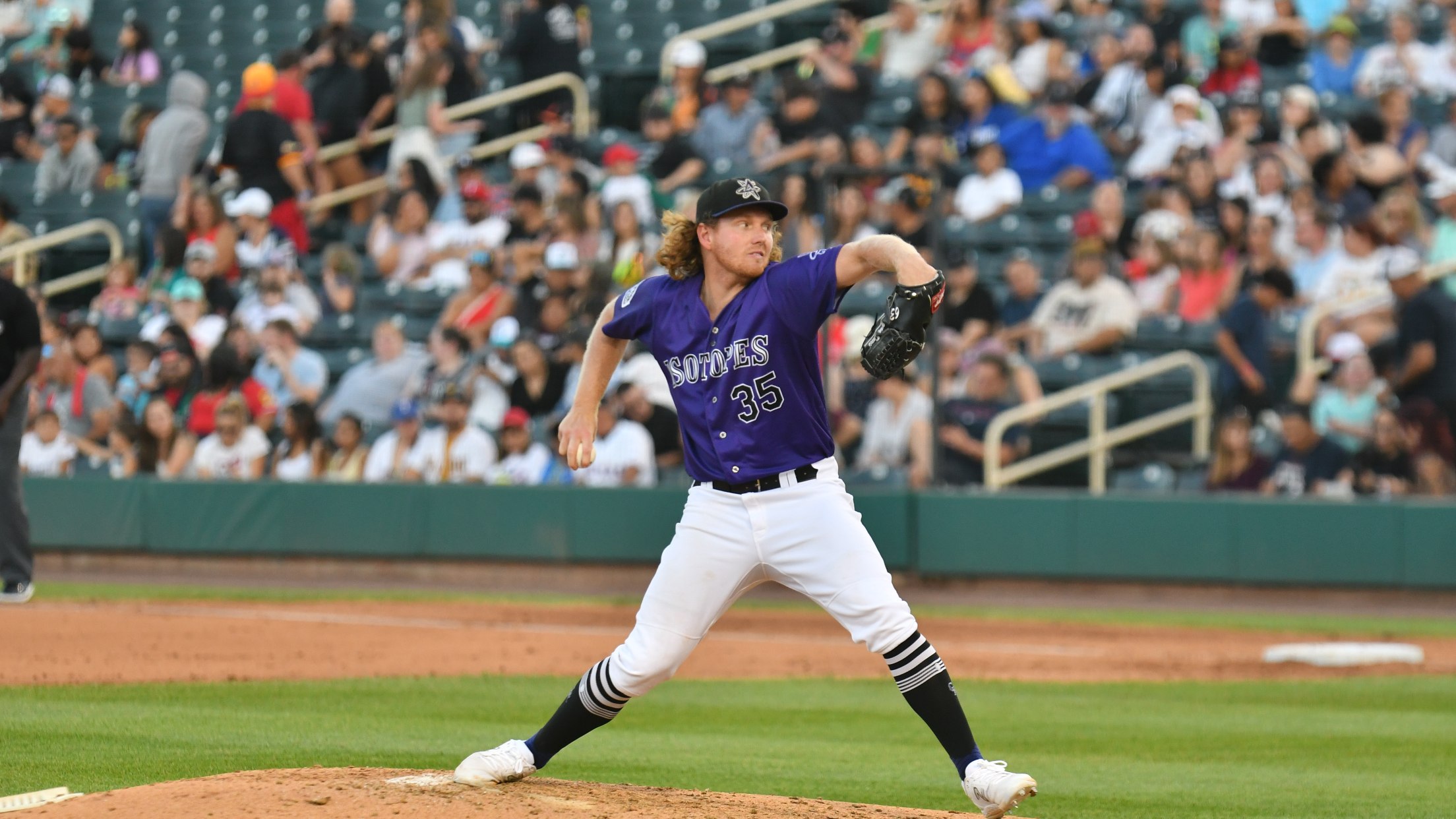 El Paso, TX – Isotopes starter Noah Davis twirled 7.0 innings and allowed just two runs while Daniel Montaño drove in two more tallies to continue his hot streak and Tommy Doyle claimed his sixth save of the season to propel Albuquerque to a 4-2 victory Wednesday afternoon at Southwest
Albuquerque Holds On For 6-3 Triumph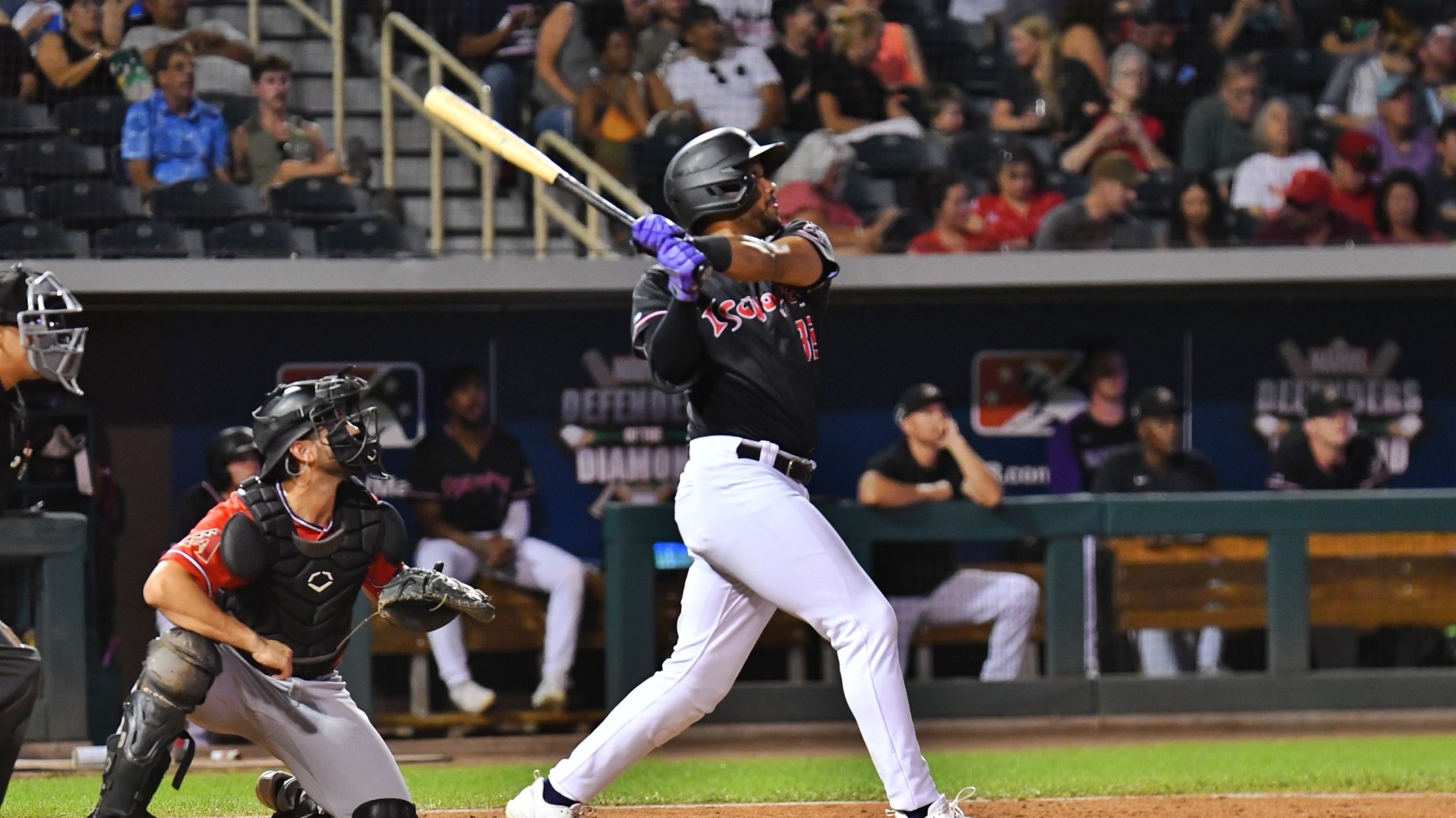 El Paso, TX – Ryan Feltner spun 4.2 frames of one run ball on a Major League rehab assignment while the offense plated two runs in three frames, including a two-run dinger from Coco Montes in the eighth, and the bullpen held off a late rally by El Paso to
Maciver, Quinn Lift Isotopes Over River Cats in Extras, 8-5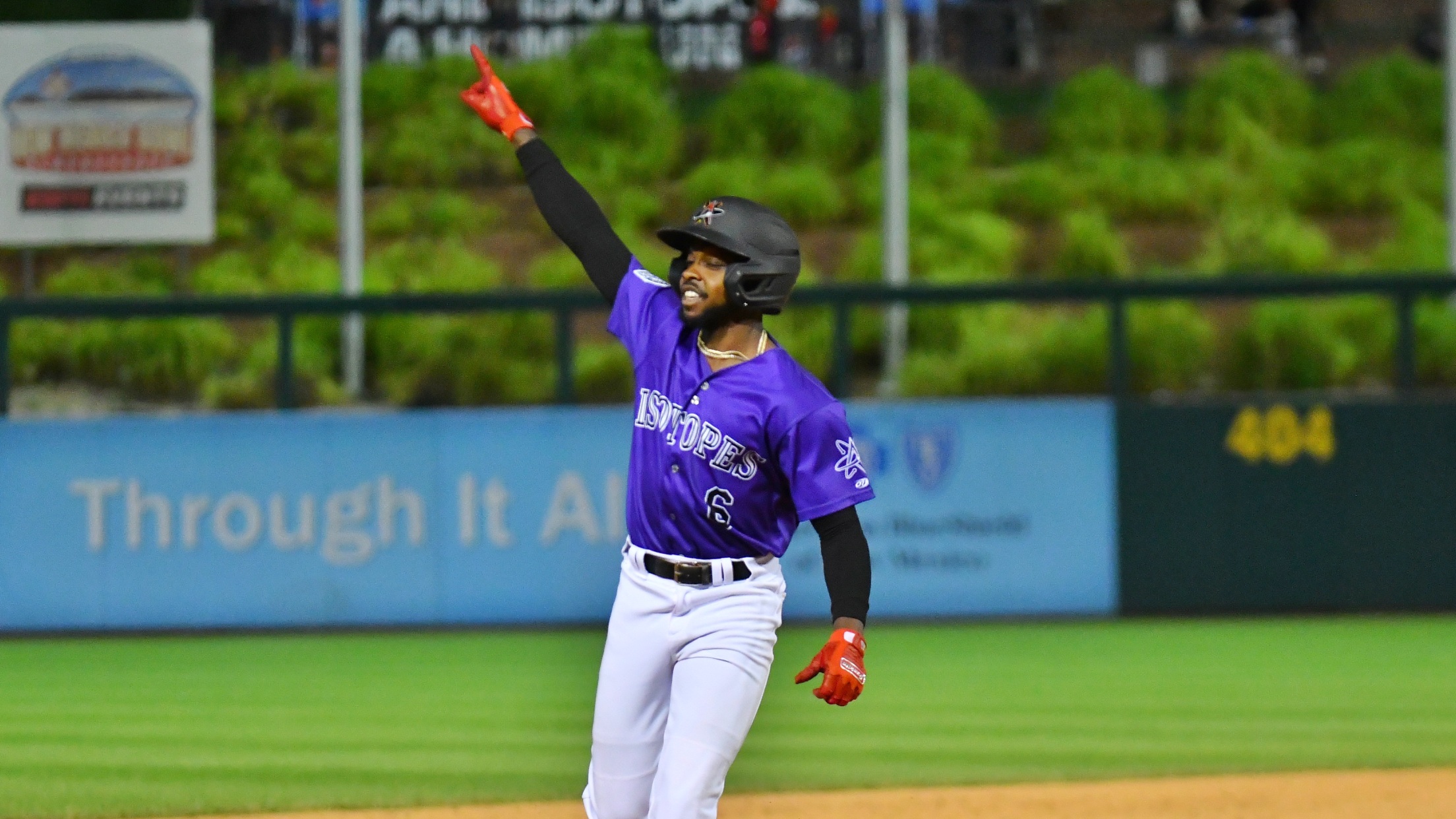 Sacramento, CA – After a pair of demoralizing defeats, the Isotopes flipped the script Sunday afternoon to keep their playoff hopes afloat. Willie MacIver and Roman Quinn keyed a four-run tenth inning with RBI singles, and Albuquerque defeated Sacramento 8-5 to conclude a 12-game road trip with a record of
 Montes' Glove, Bat Propel Isotopes to Dramatic 2-0 Win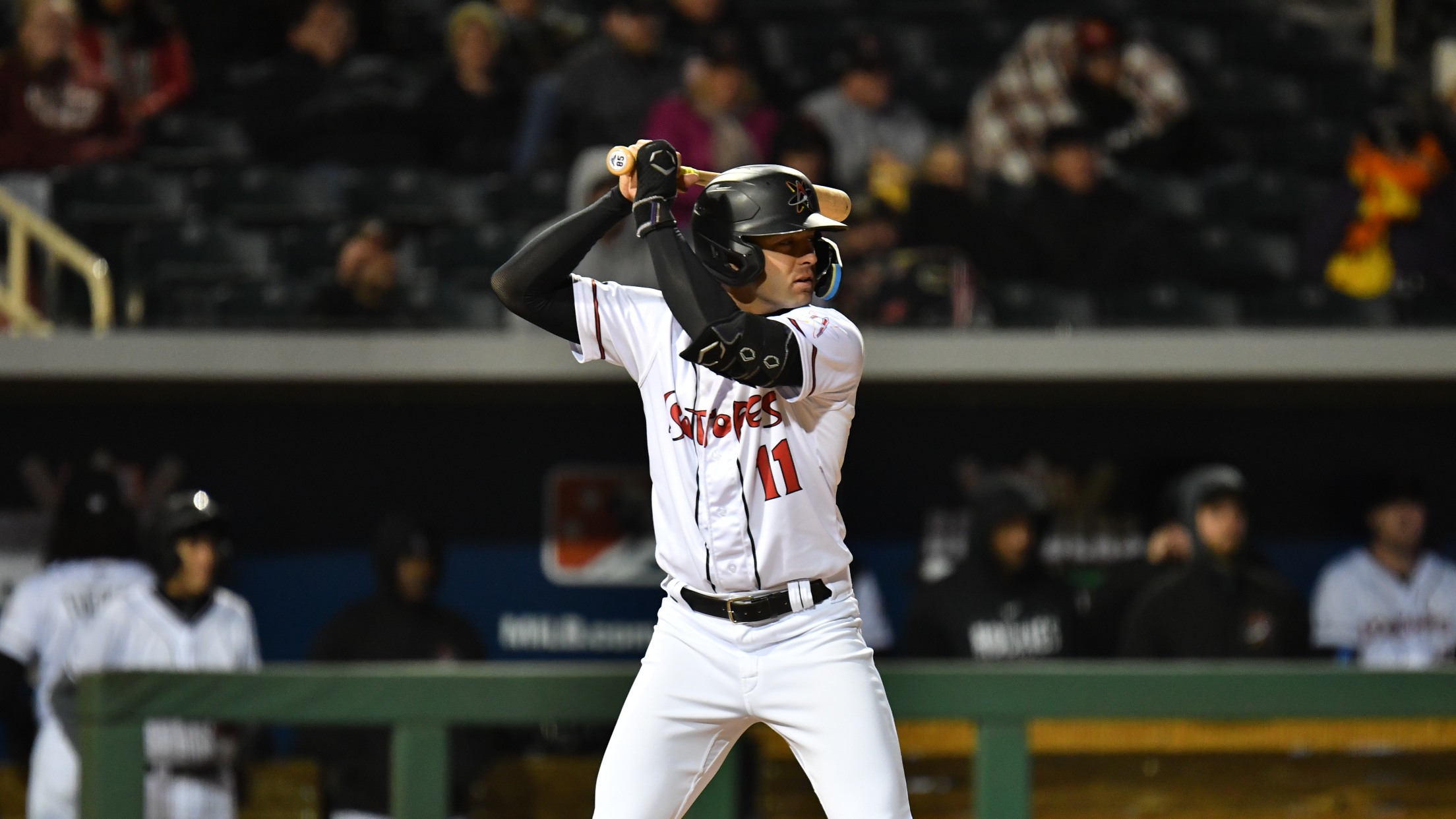 Sacramento, CA – During a contest in which both the Isotopes and River Cats were unable to cash in on several opportunities with runners on base, Coco Montes took matters into his own hands both in the field and at the plate. Sacramento had runners on first and second with
Isotopes Blank River Cats 5-0 for Game One Win
Sacramento, CA – Sean Bouchard and Roman Quinn each registered homers while four Isotopes hurlers—Chase Anderson, PJ Poulin, Nick Mears and Dugan Darnell—combined for a 5-0 shutout over Sacramento in game one Tuesday night at Sutter Health Park. Topes Scope: - With the win, the Isotopes have won eight of
Albuquerque Evens Series With 10-5 Victory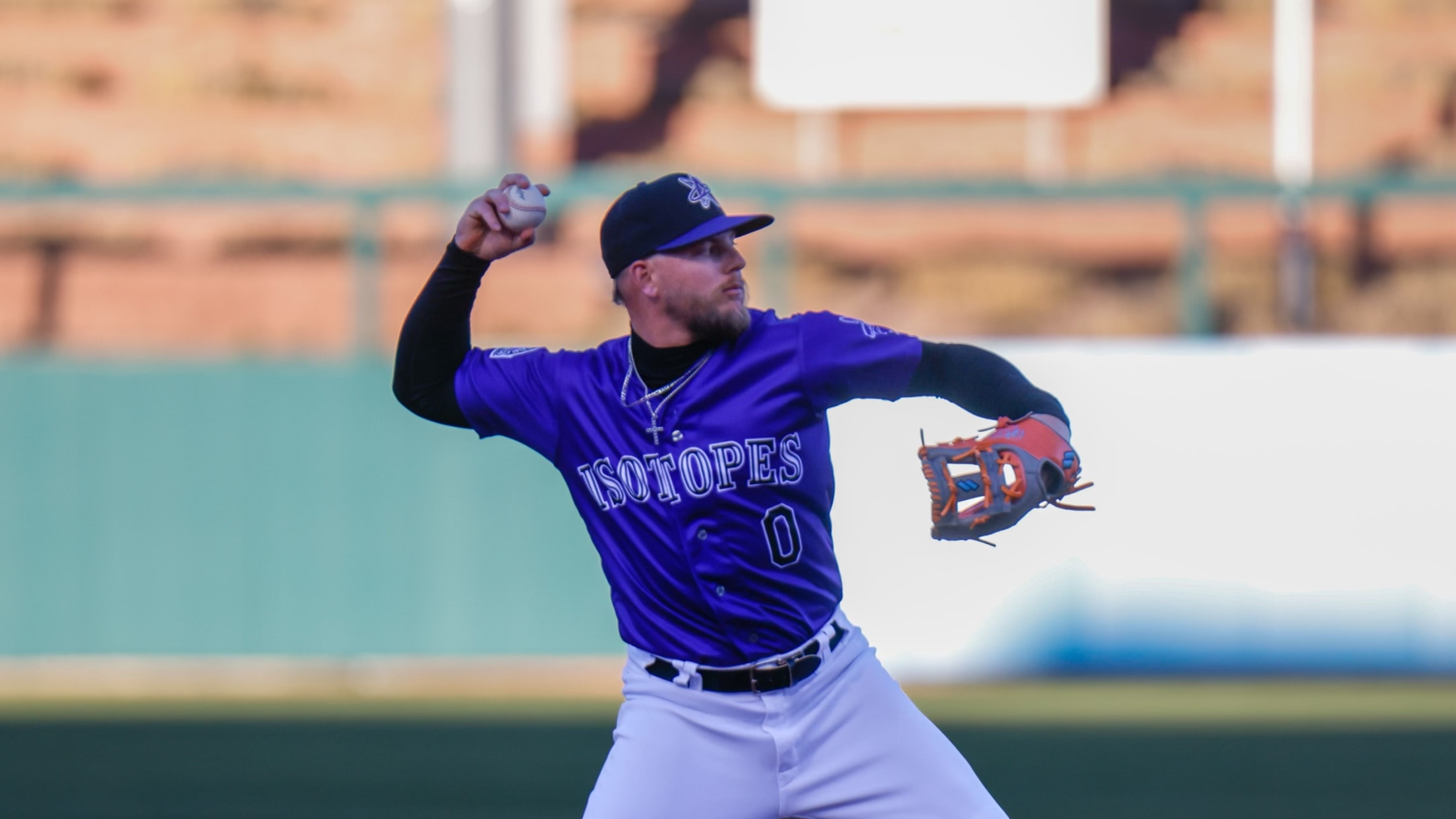 Albuquerque, NM – The Isotopes led wire-to-wire after jumping out to an 8-0 lead after three frames, including five in the third, to claim a 10-5 triumph to even the six-game series at two games each Friday night at RGCU Field. Topes Scope: - Albuquerque has tallied double-digit runs in
Isotopes Run Past Aviators, 19-6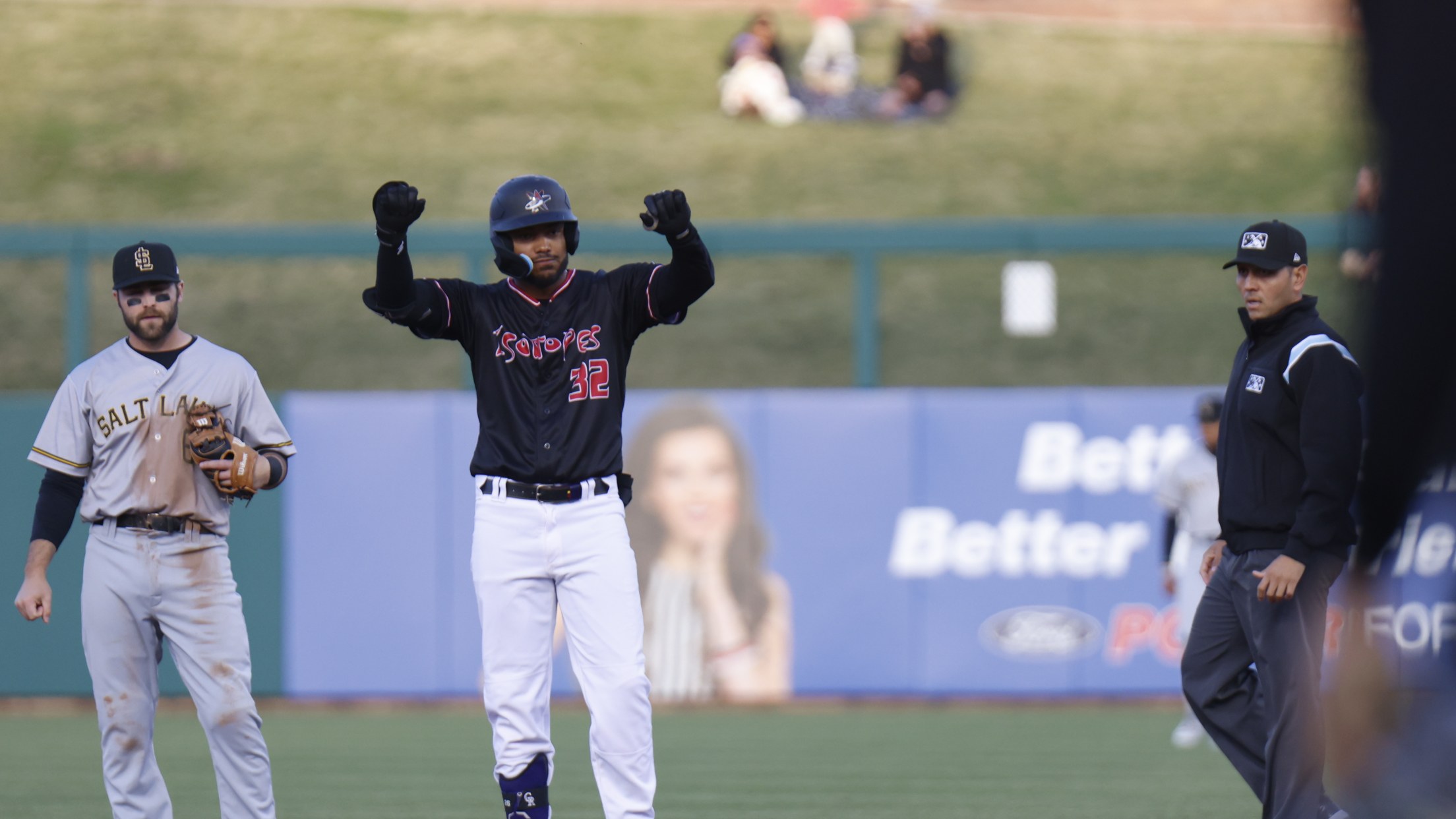 Albuquerque, NM – The Isotopes plated runs in six of their eight turns at the plate, including five in the fifth and eight in the seventh, while tallying eight extra-base hits and stealing six bases, tied for the second-most in franchise history, to claim a 19-6 victory Wednesday night at
HERRON SMACKS WALK-OFF RBI SINGLE IN NINTH TO COMPLETE MIRACULOUS COMEBACK, 17-16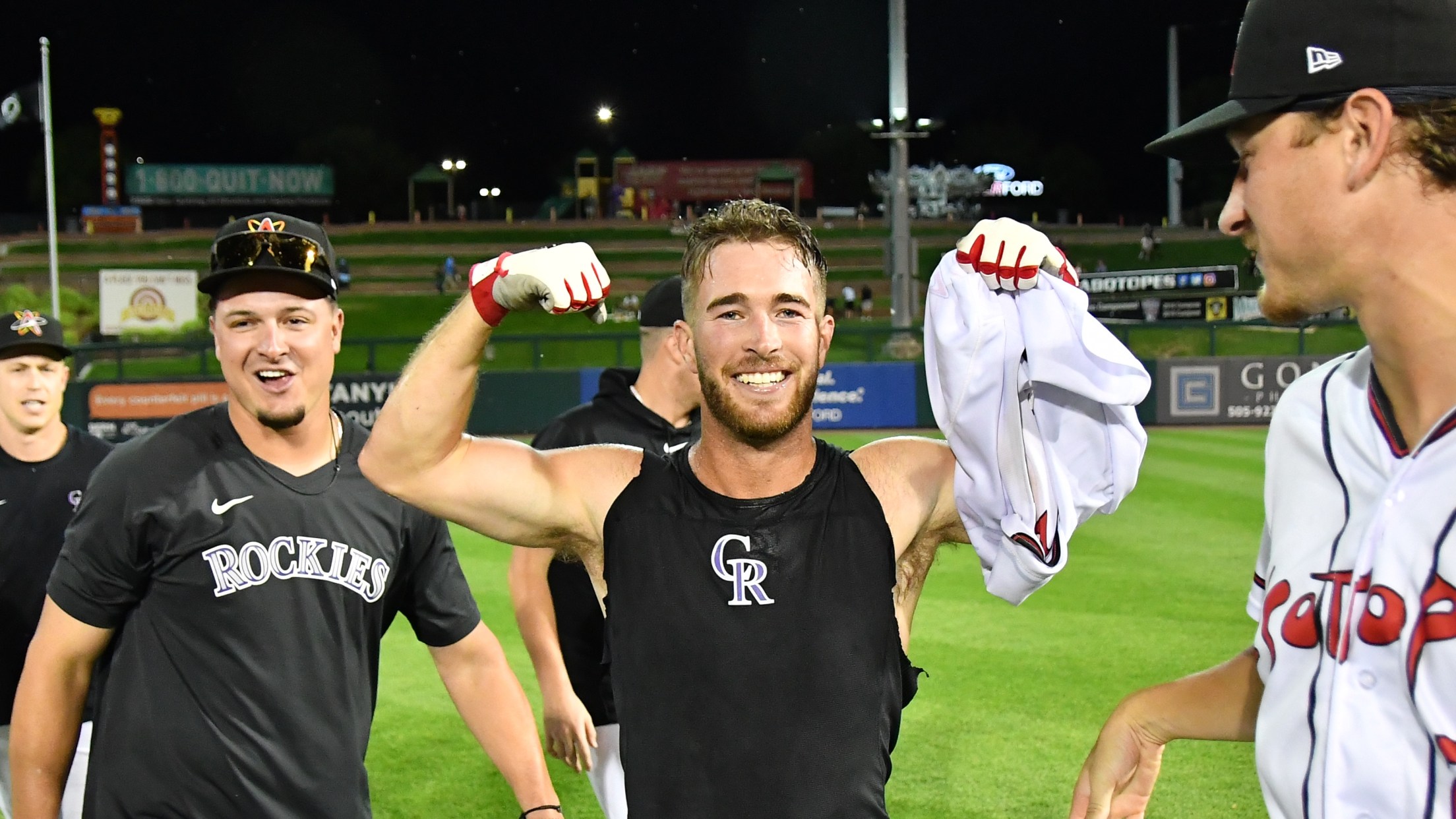 Albuquerque, NM – The series finale between the Isotopes and River Cats was one of the most dramatic contests in club history. With the Isotopes leading, 4-0, in the fifth frame, Sacramento plated 11 runs in the inning, including a solo homer and grand slam by Jakson Reetz. However, Albuquerque
Green Chile Cheeseburgers Heat Up Late, Slide Past River Cats 10-9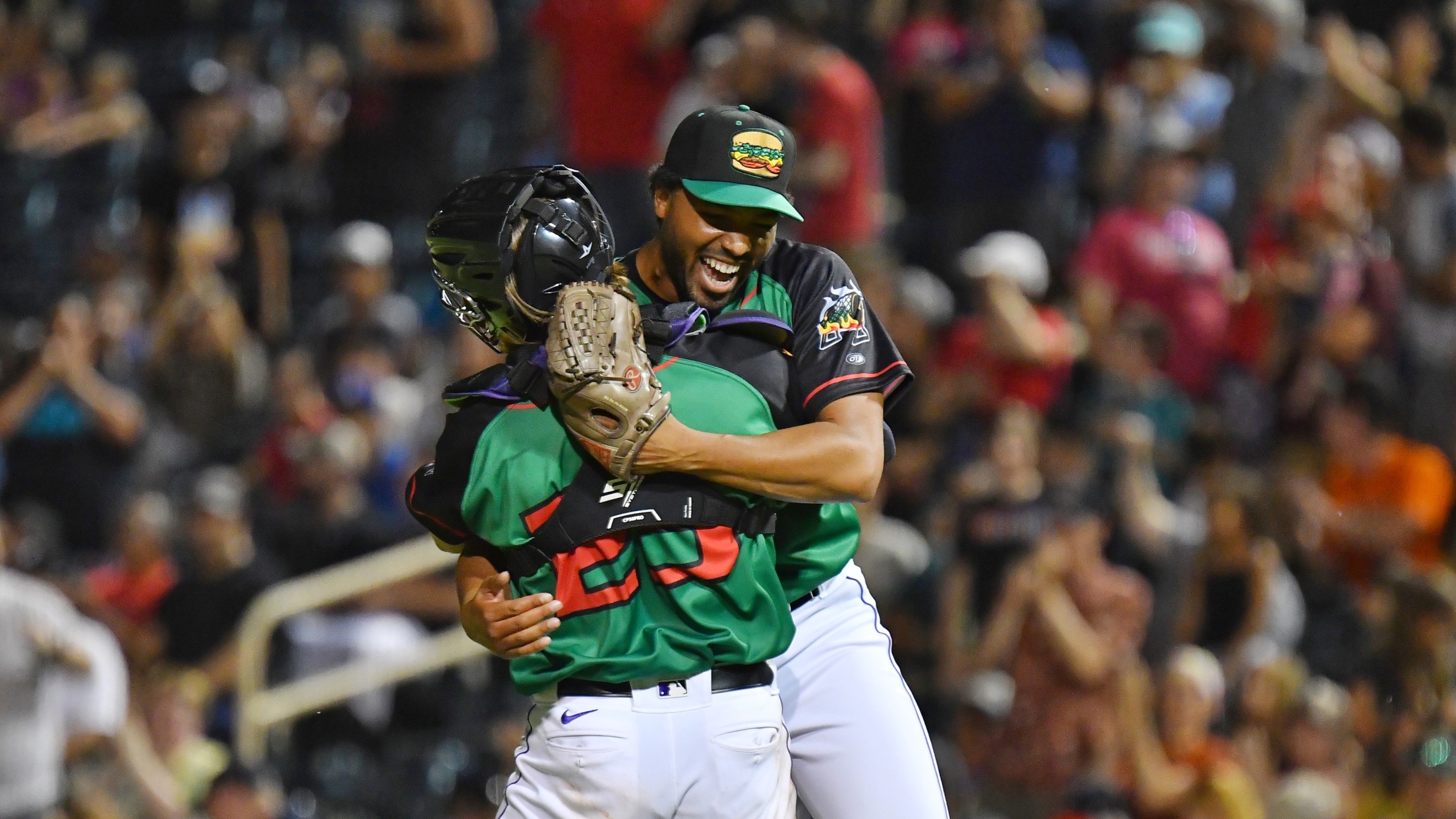 Albuquerque, NM – On a Saturday evening in which 9,515 hungry fans packed "The Grill" for the annual Green Chile Cheeseburgers Promotion, both teams engaged in an unusual contest. Albuquerque and Sacramento combined for 15 walks, four wild pitches and five errors. However, it was Isotopes reliever Michael Petersen who
Isotopes Earn 4-3 Victory in Dramatic Finish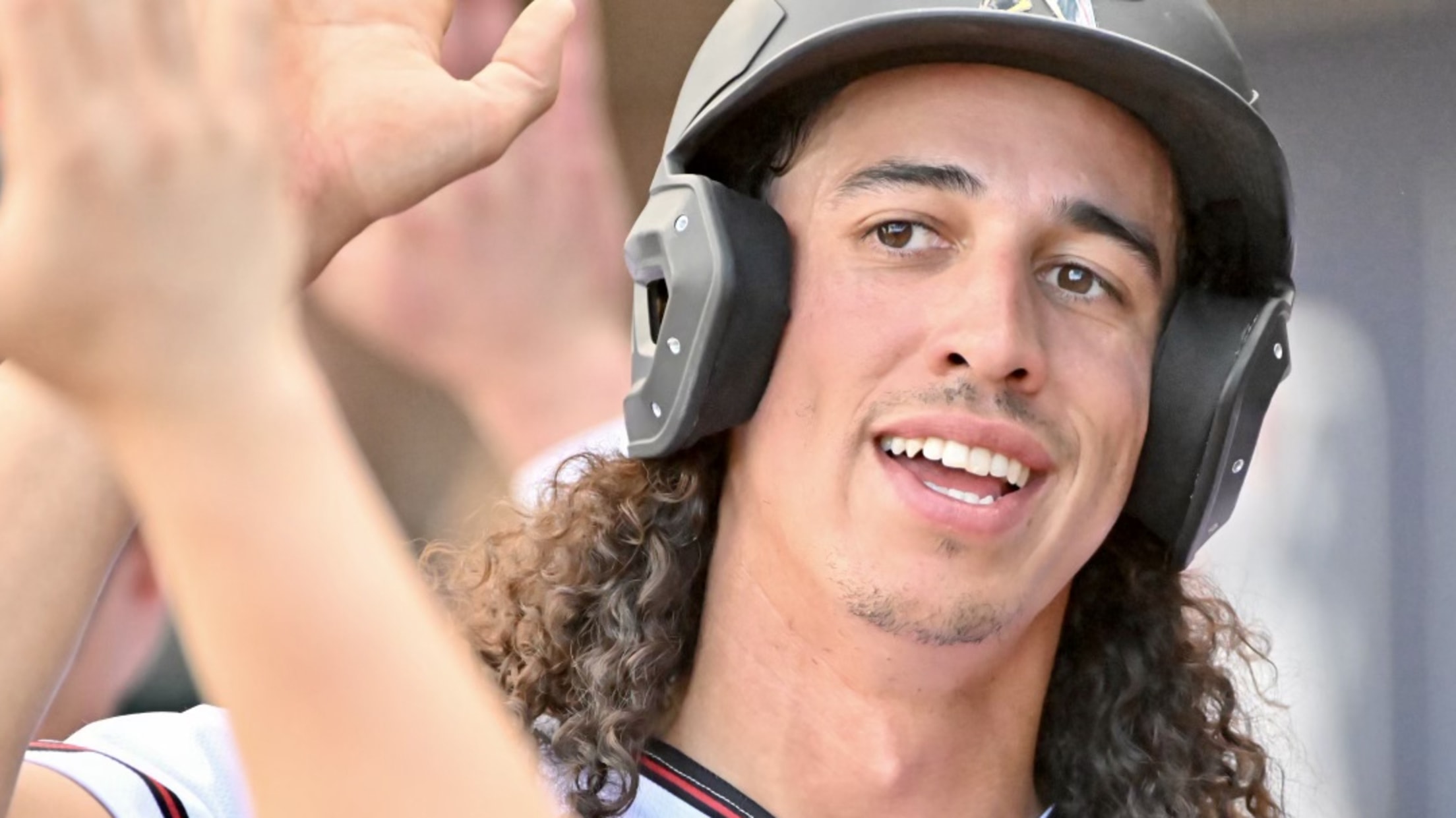 Albuquerque, NM – On a Thursday evening in which rain, thunder and lightning came and went throughout the contest, a dramatic conclusion played out on the field. Albuquerque led Sacramento 4-3 in the top of the ninth inning with two outs and a runner on first base, when Ricardo Genoves
Montes, Montaño Lead Isotopes Past River Cats, 9-6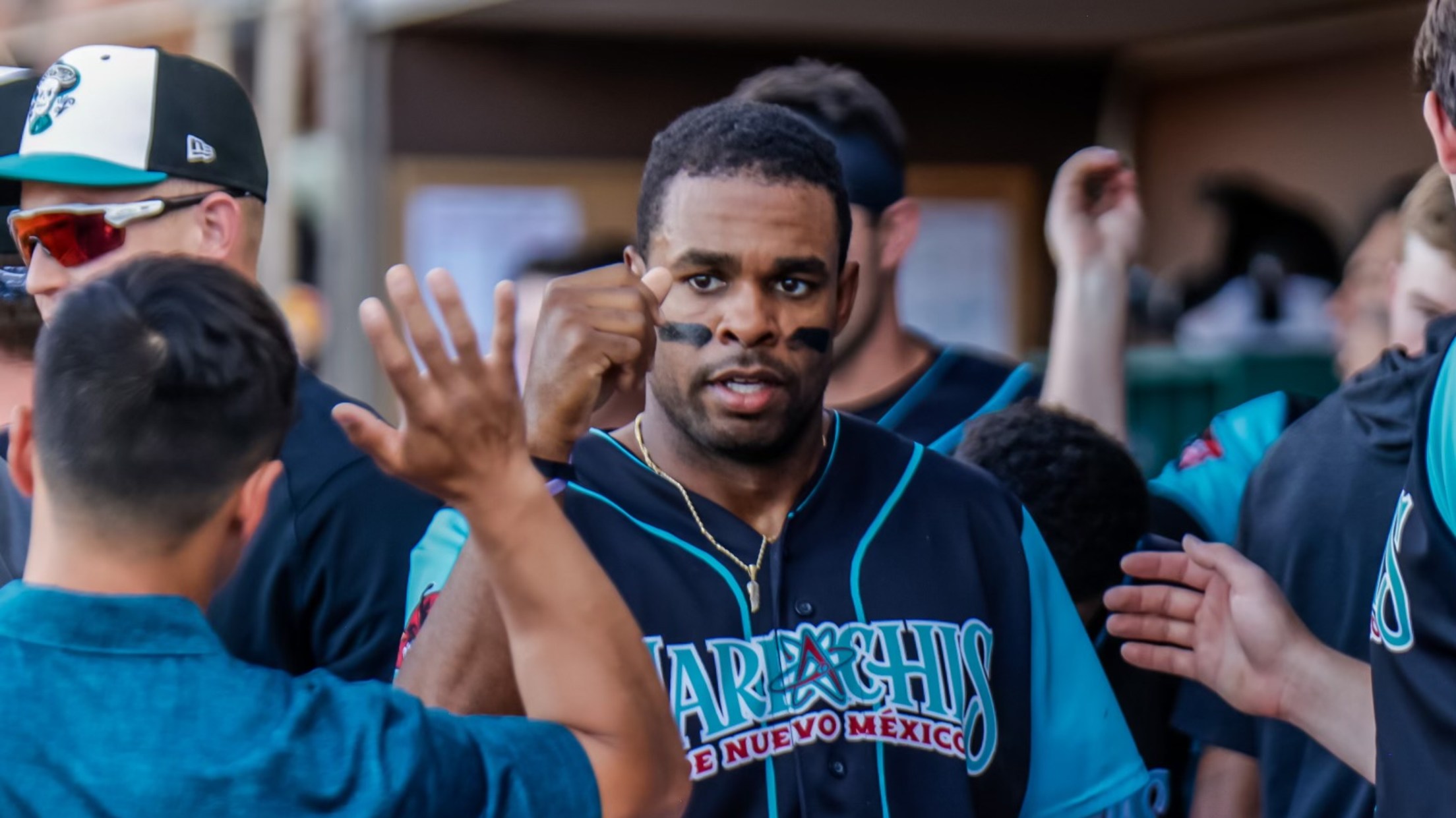 Albuquerque, NM – Trailing by a run late, the Albuquerque Isotopes used some late-inning heroics to please 8,621 enthusiastic fans on Tuesday night. Daniel Montaño's two-run homer in the seventh gave the home team their first lead of the game. Coco Montes then provided insurance with a two-run single in
Isotopes Remain Hot, Blast Bees 9-2 in Series Opener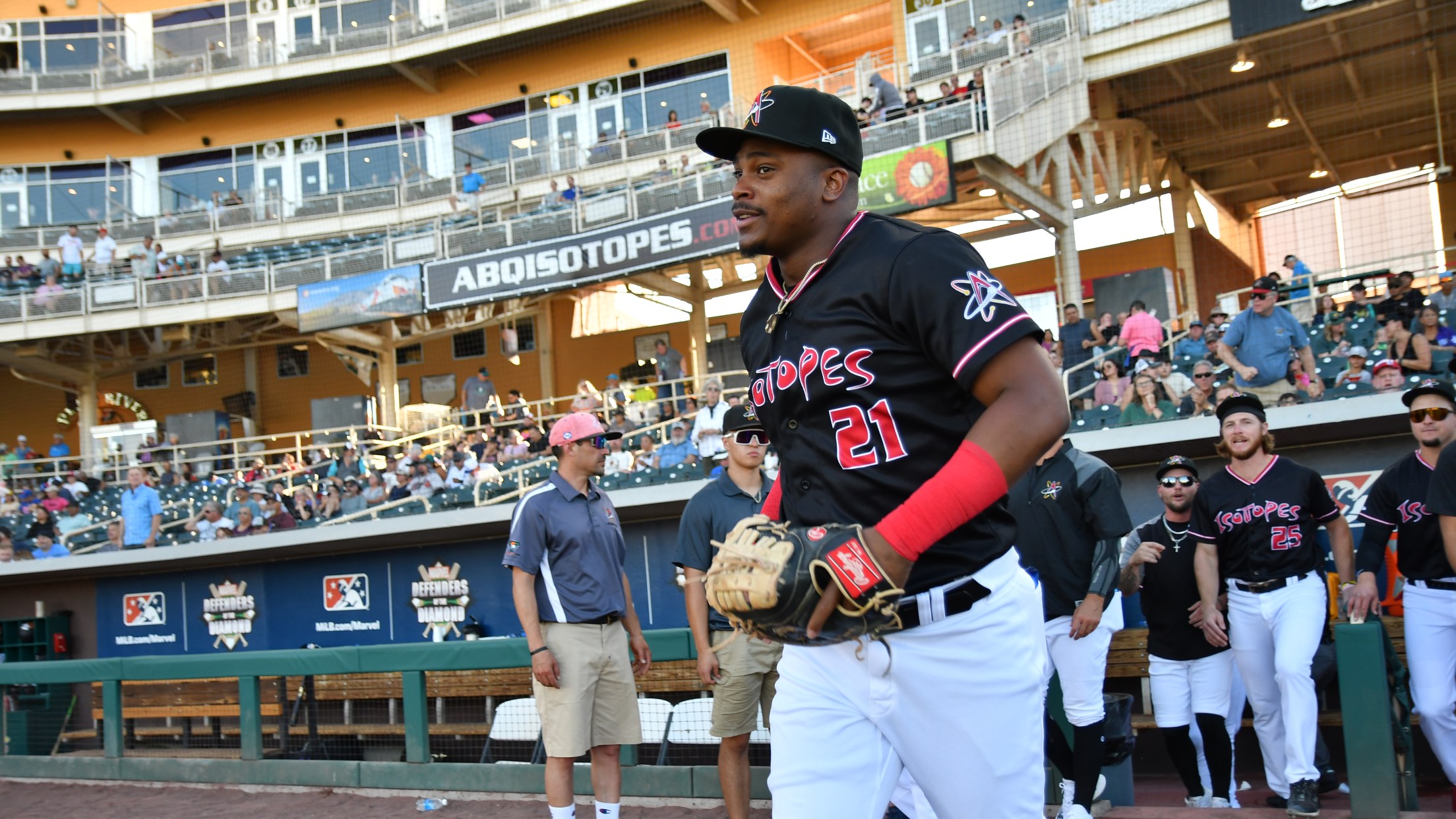 Albuquerque, NM – The four-day all-star break did very little to cool off the Albuquerque Isotopes. Playing for the first time since Sunday, the home team plated three runs in each of the first two innings and coasted to a 9-2 victory over the Salt Lake Bees on a scorching
Montes, Dominant Pitching Lift Isotopes to Ninth Victory in Last 10 Games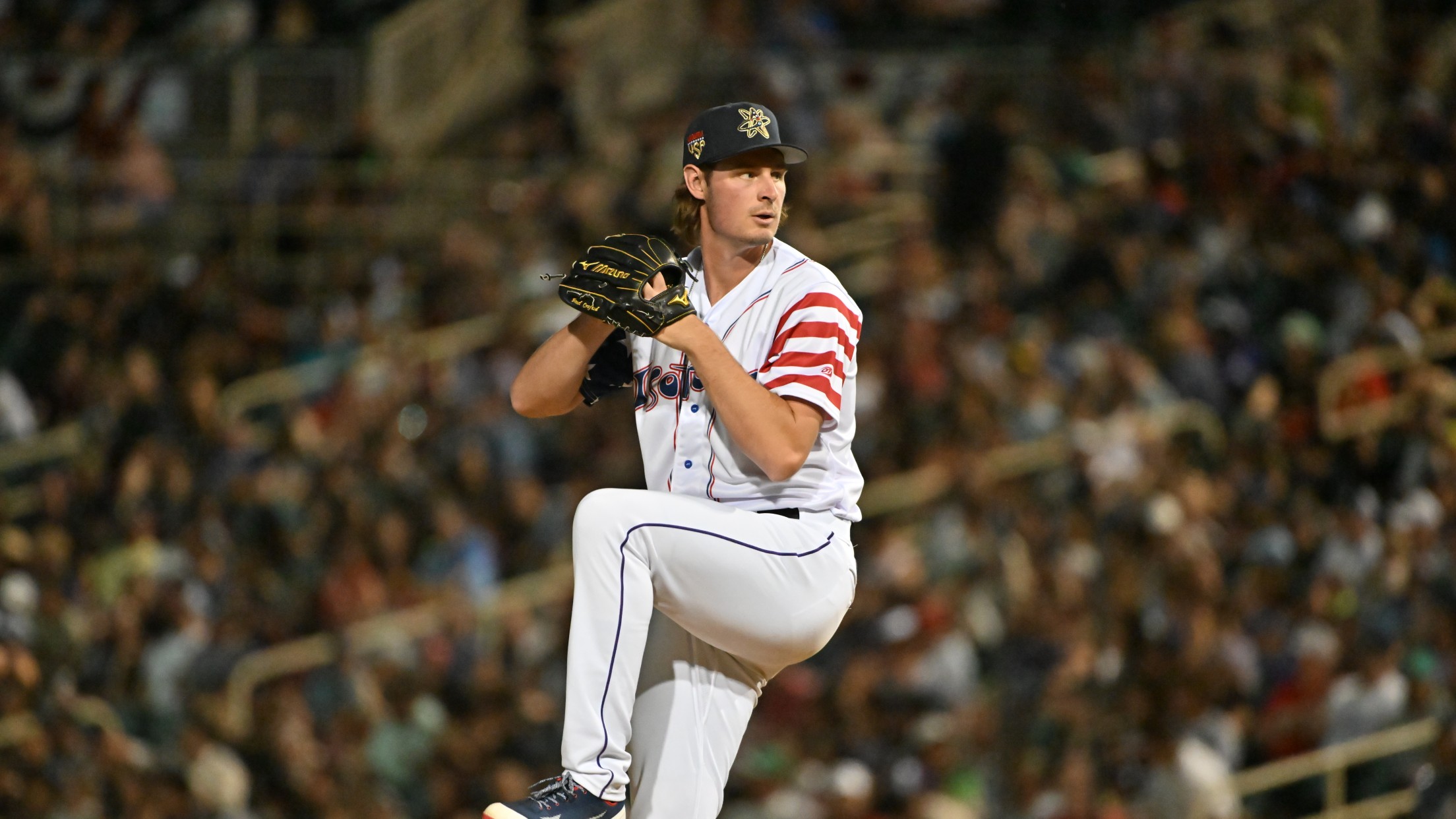 Oklahoma City, OK – As has been the case for much of the past week and a half, the Albuquerque Isotopes found another way to win. Coco Montes came to the plate with the bases loaded and two outs in the seventh inning of a tie ballgame and lined a
Six-Run Second Sends Isotopes to 10-1 Victory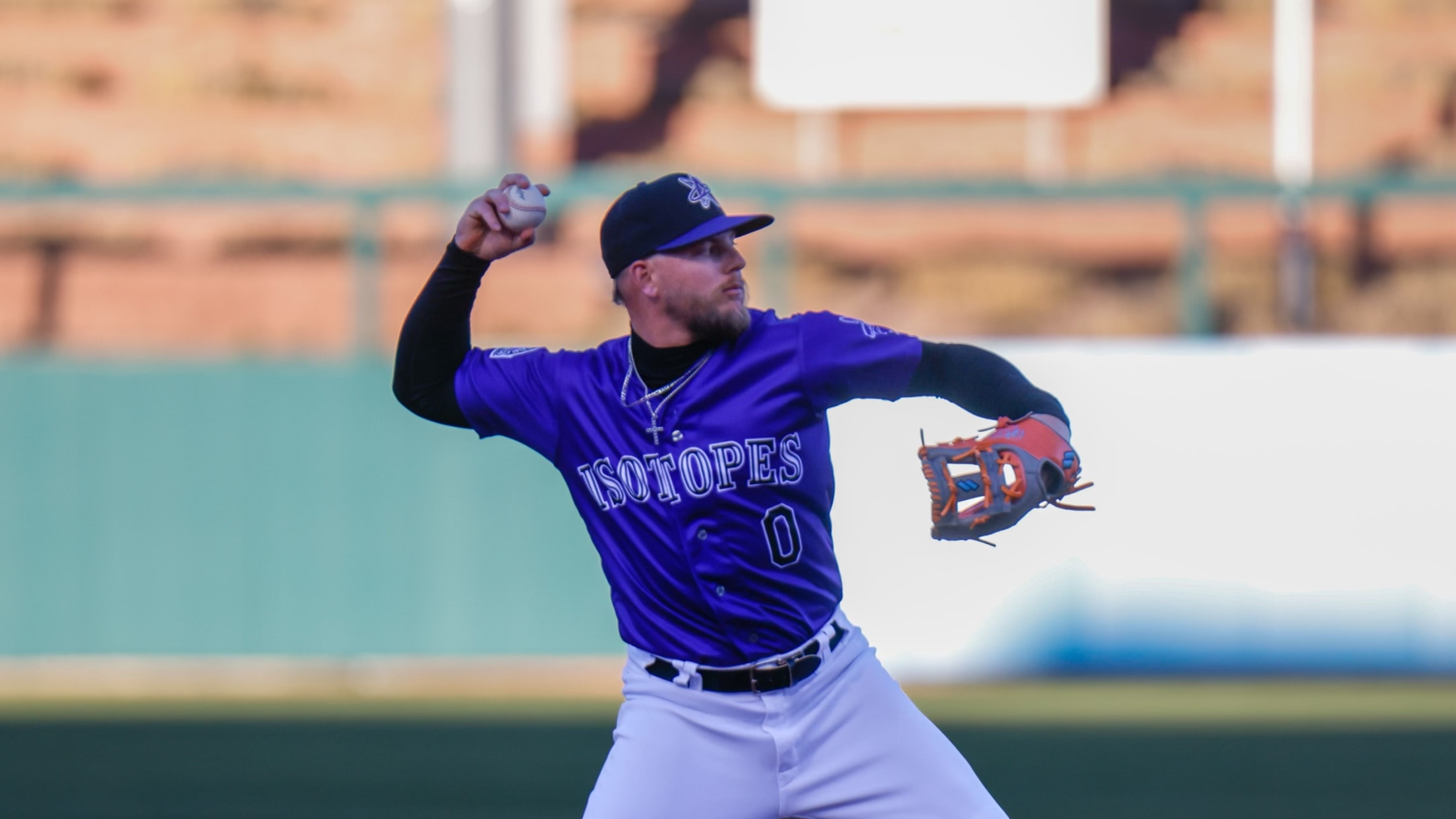 Oklahoma City, OK – For the second-straight night, the Isotopes jumped out to an early commanding lead, plating eight runs over the first two frames, including six tallies in the second, to claim a 10-1 triumph and the clubs third-straight road victory Friday night at Chickasaw Brick Ballpark. Topes Scope:
Montaño, Isotopes Hold Off Dodgers, 9-7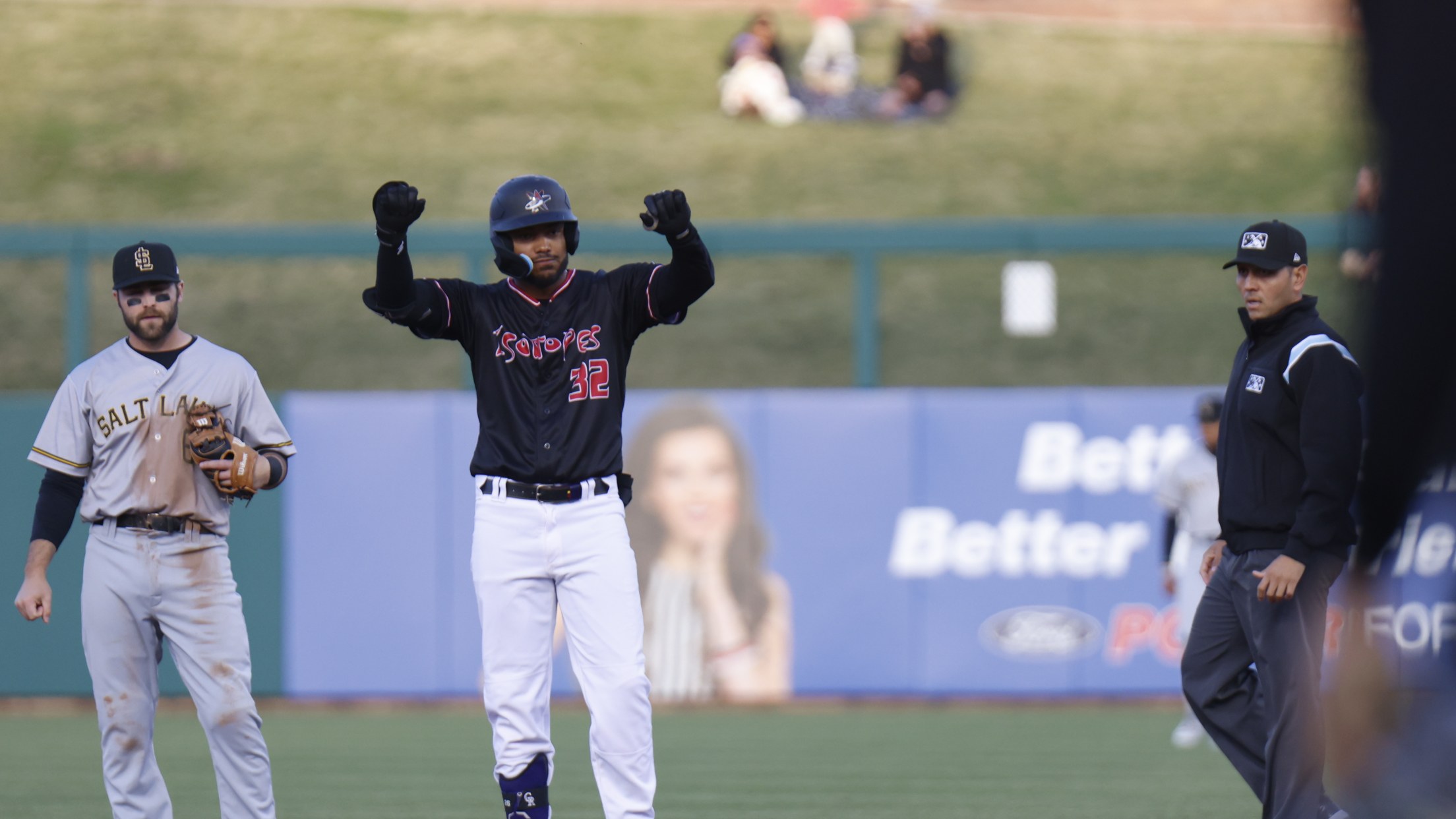 Oklahoma City, OK – The Isotopes jumped out to a 7-0 lead through three innings, including a grand slam by Willie MacIver in the six-run third, only to see Oklahoma City tie it with three runs in the eighth inning. However, with the bases loaded and one out in the
Boone's Double Lifts Isotopes to Thrilling 5-4 Victory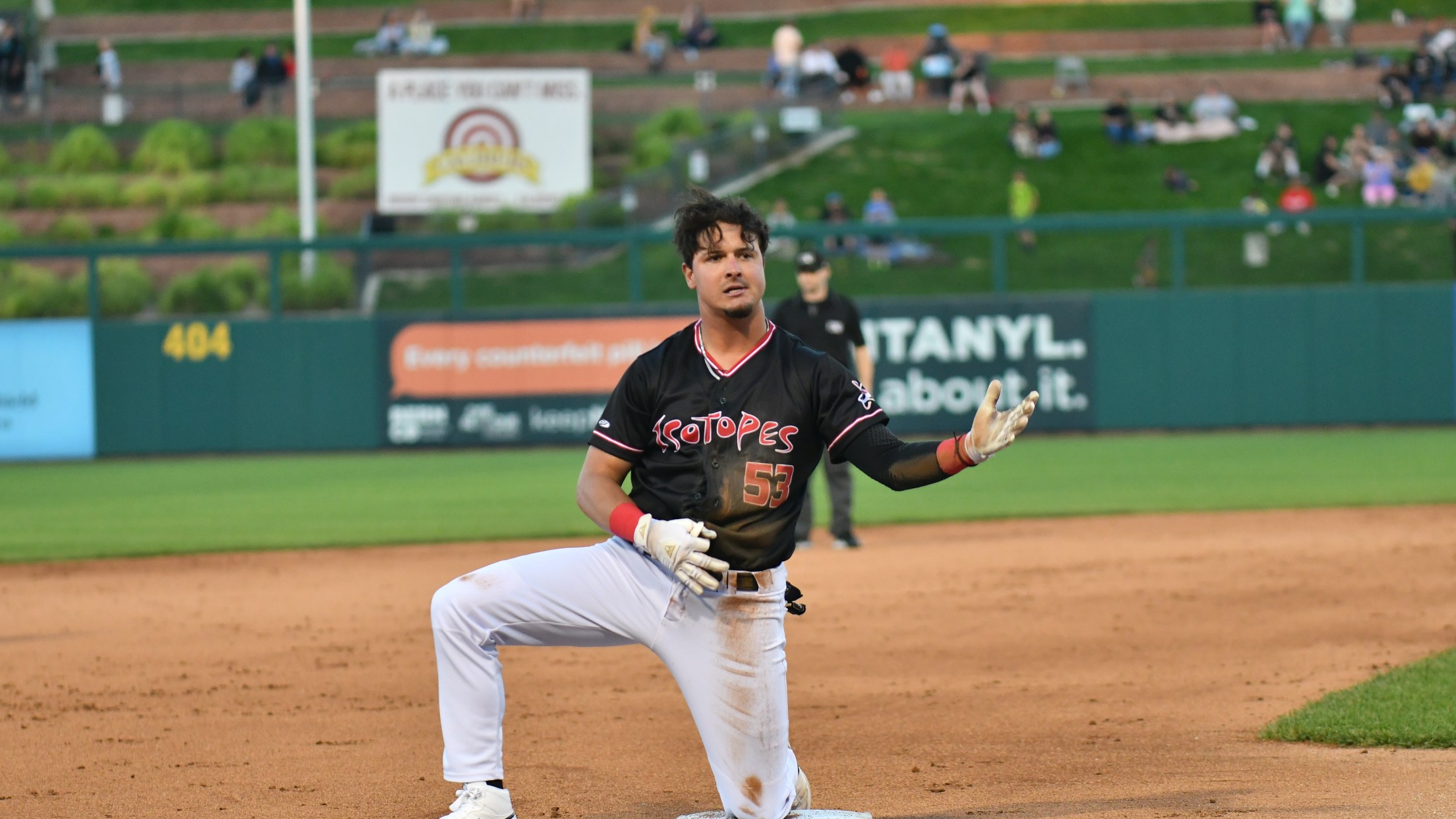 Oklahoma City, OK – Playing in his first game as a professional in his hometown, Trevor Boonedelivered the most clutch hit of the evening in a contest filled with twists and turns. With Albuquerque trailing 4-3, Boone stepped to the plate with two on and two out in the eighth
Jonathan Morales, Phillips Valdez Sweep Weekly PCL Awards
It was quite a week for a pair of Albuquerque Isotopes, as catcher/infielder Jonathan Morales has been named Pacific Coast League Player of the Week for June 27-July 2, while right-hander Phillips Valdez has received Pitcher of the Week laurels for the same timeframe, announced today by Major League Baseball.