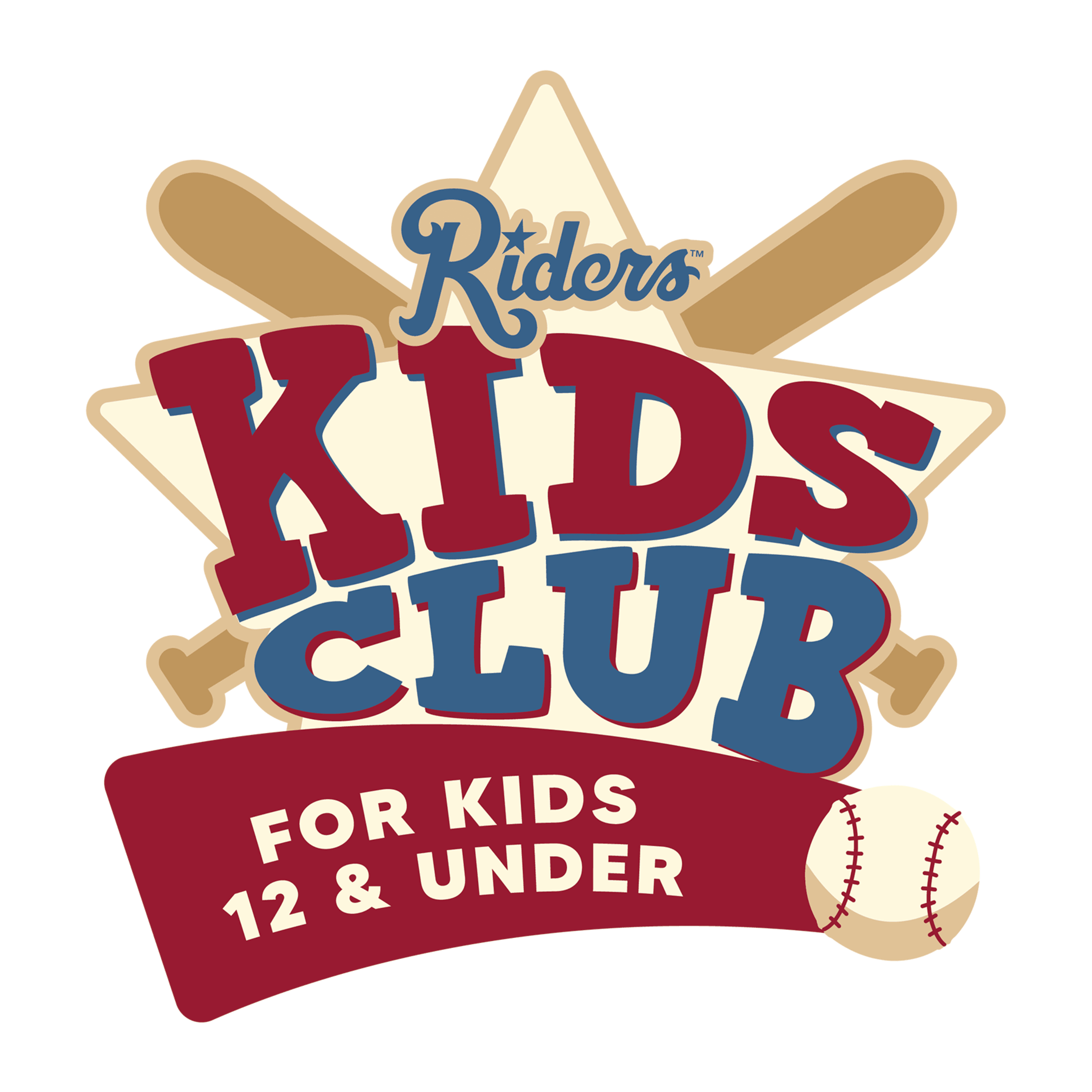 The Frisco RoughRiders are proud to offer one of the most exciting kids clubs in Frisco - the Riders Kids Club!
With this seasonal membership, the Riders Kids Club allows kids who love baseball to enjoy the game with some behind-the-scenes and one-of-a-kind opportunities. The Riders Kids Club welcomes all RoughRiders fans ages 12 and under.
For questions, email [email protected] or call 972-334-1978.
Information about the 2023 Riders Kids Club is coming soon!
Sign up now!
Ticket for every Sunday home game minus July 3rd
20% discount at Riders Outpost
Receive discounted rate on additional Sunday tickets with membership card
Access to player autograph session pregame on 5/22
Membership card
Exclusive Kids Club item
For accessible seating, please call 972.334.1993
Club Benefits
Each Kid's Club Membership includes:
Digital general admission outfield lawn tickets to seven (7) predetermined games (game listed below)
RoughRiders Swag Bag
Access to exclusive RoughRiders events (virtual meet and greet opportunities)
RoughRiders Kids Club T-shirt (Young Large size only)
Membership Card
10% discount in the Riders Outpost
10% discount on RoughRiders Baseball Camps during the Summer (based on availability)
Discount for additional select games dates
Kid's Club Savings
RoughRiders Kids Club Members can enjoy the following savings:
10% discount in the Riders Outpost
10% discount on RoughRiders Baseball Camps during the Summer (based on availability)
Discount code for tickets to select game dates (codes will be emailed to the parent's email address associated with each membership)
Contact information
1 free ticket for Sunday, May 22nd
10% discount at the Riders Outpost
Access to player autograph session pregame on 5/22
Membership card
Ticket for every Sunday home game minus July 3rd
20% discount at Riders Outpost
Receive discounted rate on additional Sunday tickets with membership card
Access to player autograph session pregame on 5/22
Membership card
Exclusive Kids Club item