Hearn Blasts Two Homers, Pelicans Lose to Mudcats 7-3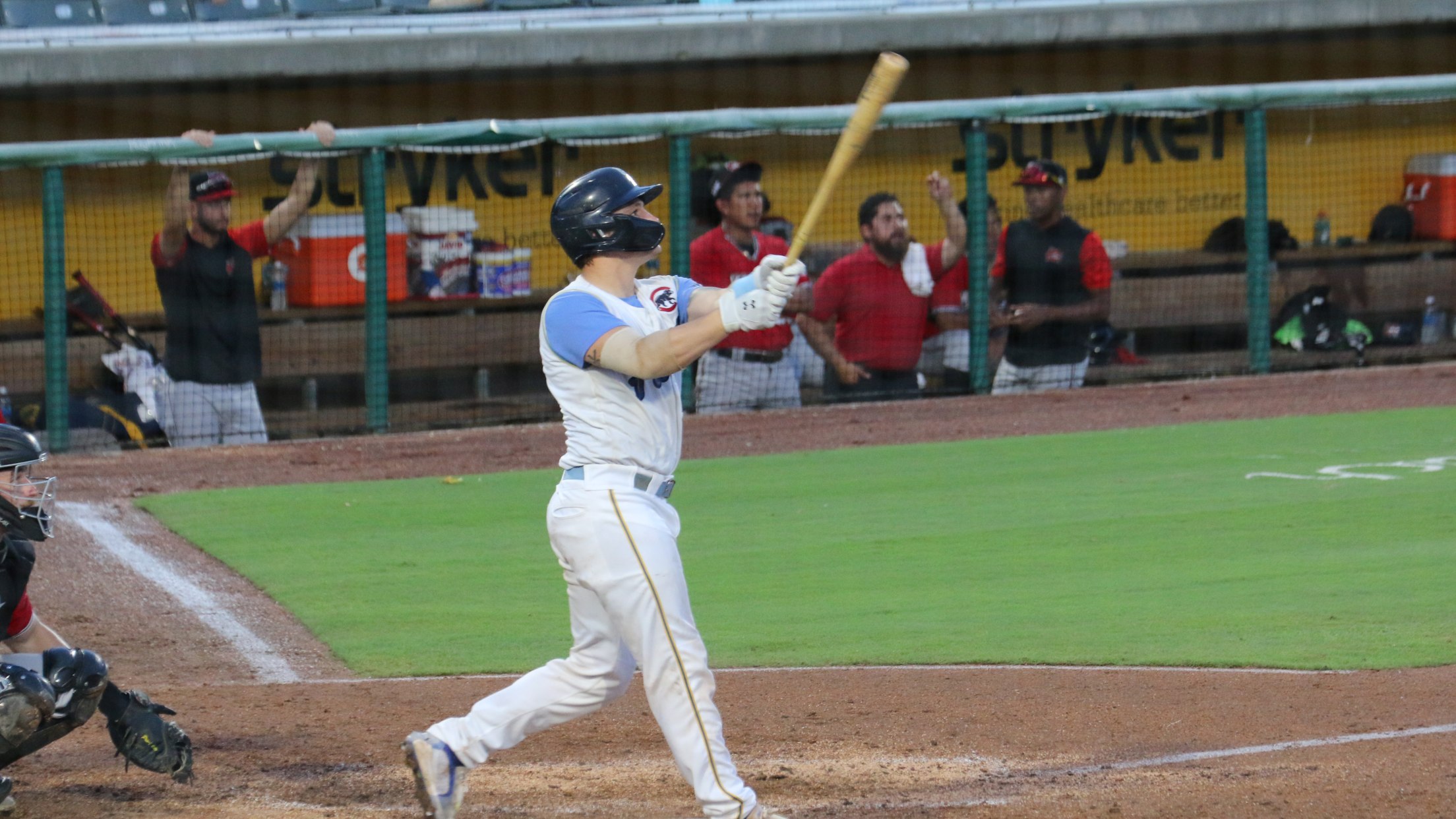 (Larry Kave/Myrtle Beach Pelicans)
The final game of the regular season is tomorrow at 6:05 p.m.
The final game of the regular season is tomorrow at 6:05 p.m.
By Sam Weiderhaft
The Myrtle Beach Pelicans had their four-game winning streak snapped with a 7-3 loss to the Carolina Mudcats on Saturday night. With their first loss of the week, the Pelicans now have a 78-52 record and 31-33 in the second half. The Mudcats moved to 68-62 with a 34-30 second-half record. The regular season will conclude with a 6:05 p.m. start time on Sunday night.
Ethan Hearn (3-4, 2 HR, 2 RBI) smashed two solo home runs to lead the lineup. Pedro Ramirez (3-4) also hit three singles with a run scored. Haydn McGeary (1-4, RBI) brought home the other RBI with a single in the first inning.
Starter Nick Hull (0-1) took the loss with four earned runs in his 3 2/3 innings off six hits and two walks. Luis Rodriguez gave up two more runs out of the bullpen in his 2 2/3 inning outing with two hits and three walks.
Four different Mudcats tallied multiple hits with Jace Avina (2-5, 2B, 3 RBI) leading the visitors with three runs batted in off a two-run double and RBI single. Luis Castillo (2-4, 2 RBI, BB) brought home two on a single and a walk. Robert Moore (2-2, RBI, 3 BB) reached base five times with two singles and three walks.
With just under five innings in relief, Cameron Wagoner (2-0) earned the win with just one earned run off three hits and three walks while striking out three.