Eighth Inning Burst Erases 8 Errors in 7-6 Win
The Fireflies plate four in the eighth to upend the Pelicans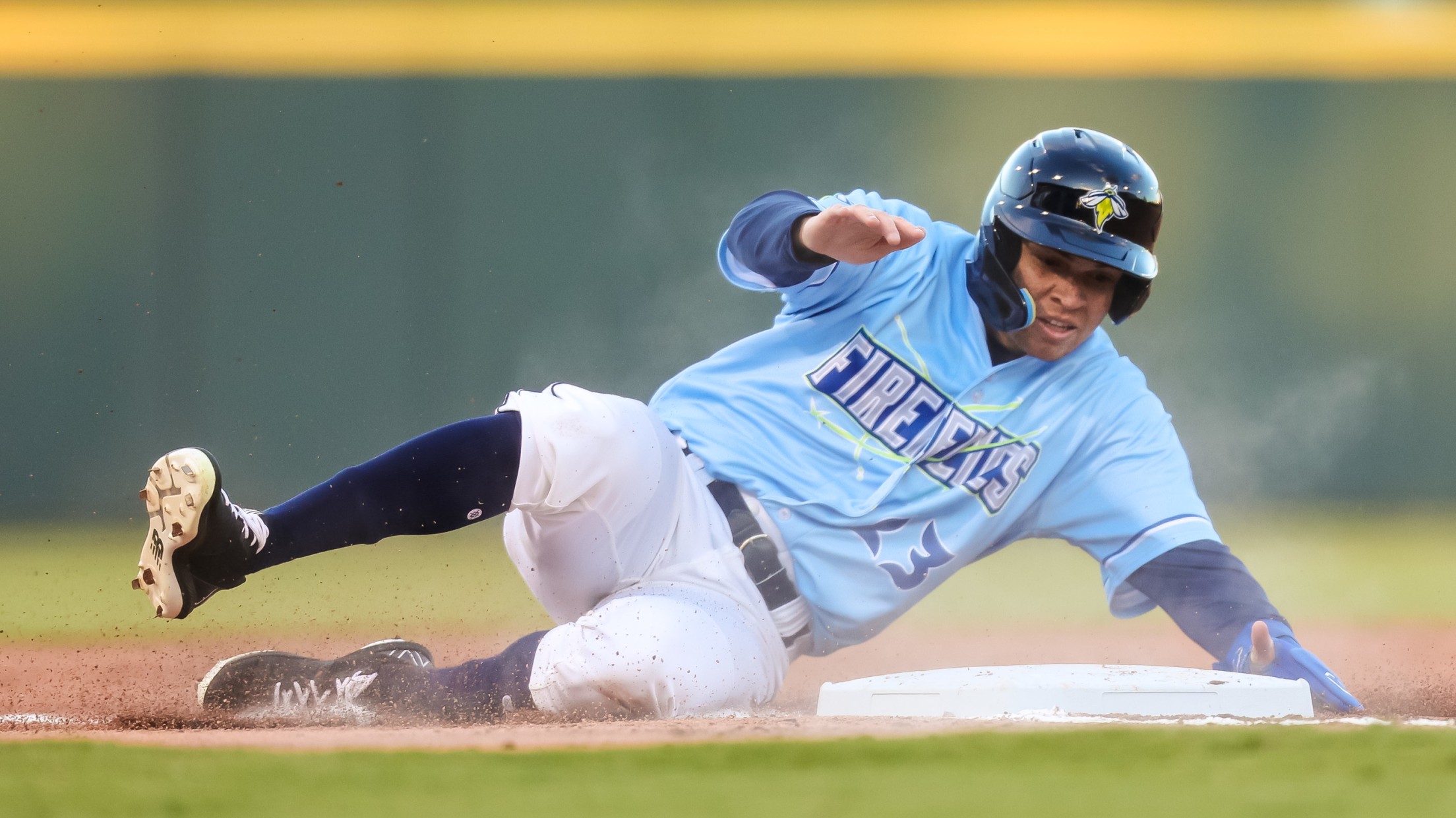 COLUMBIA, SC – The Fireflies bats scored four runs in the eighth to erase their eight errors committed in the field as they beat the Myrtle Beach Pelicans 7-6 Thursday night at TicketReturn.com Field at Pelicans Stadium. Columbia tied the game in the eighth. Rubendy Jaquez and Wilmin Candelario set
COLUMBIA, SC – The Fireflies bats scored four runs in the eighth to erase their eight errors committed in the field as they beat the Myrtle Beach Pelicans 7-6 Thursday night at TicketReturn.com Field at Pelicans Stadium.
Columbia tied the game in the eighth. Rubendy Jaquez and Wilmin Candelario set the table with back-to-back one out singles. Jaquez stole third base and catcher Ethan Hearn threw the ball into left field to score both runners.
The Fireflies (7-11) weren't done there though. After Joshua Rivera reached on a throwing error, he came around on a go-ahead double from River Town. Town would score on a double from Darryl Collins. It was Collins' fourth hit of the ball game, the second time in his career that he has recorded four knocks.
Columbia's offense got started in the fourth inning. Wilmin Candelario singled to score Erick Peña to cut Myrtle Beach's lead to 2-1. It was Carter Jensen who kick started the late offense. The Fireflies' back stop singled to score Rivera to earn his team-leading 10th RBI of the year.
Candelario added a run of insurance in the ninth. Rubendy Jaquez singled with a pair of outs, advanced to second on a wild pitch and stole third to get in position to score off the Candelario single to put the Fireflies up 7-5.
The Pelicans (12-6) edged ahead the sixth inning. After the first two hitters reached safely against Heribert Garcia (W, 2-1), Miguel Fabiricio grounded out to plate Kevin Alcantara to push the lead to 2-1. A Peter Matt single scored Ethan Hearn to push Myrtle Beach in front 3-1. The Pelicans added a run in the seventh to go up 4-2.
Luis Barroso (S, 1) recorded the last five outs to close out the game. He punched out three hitters in the Fireflies first save opportunity of the 2022 season.
In his first start of the 2022 campaign, Samuel Valerio cruised through the first four frames. The flame-throwing righty allowed only a single hit while fanning three hitters. He did allow one, unearned run in the second inning where Miguel Fabricio came around to score when Peter Matt reached on a throwing error with a pair of outs.
The series in Myrtle Beach continues tomorrow at 7:05 pm at TicketReturn.com Field. LHP Rylan Kaufman (1-0, 4.82 ERA) gets the nod for Columbia and will battle Myrtle Beach's righty Porter Hodge (1-0, 2.19 ERA).
The Fireflies return home for a series vs the Delmarva Shorebirds May 2-8. The series will include a t-shirt giveaway, a _Star Wars _themed fireworks show, a Budweiser Thirsty Thursday and much more fun! Tickets are available at FirefliesTickets.com.