Two Homer Fifth Leads Fireflies Over GreenJackets
Ramirez gets first Fireflies inside-the-park homer since 2019 in win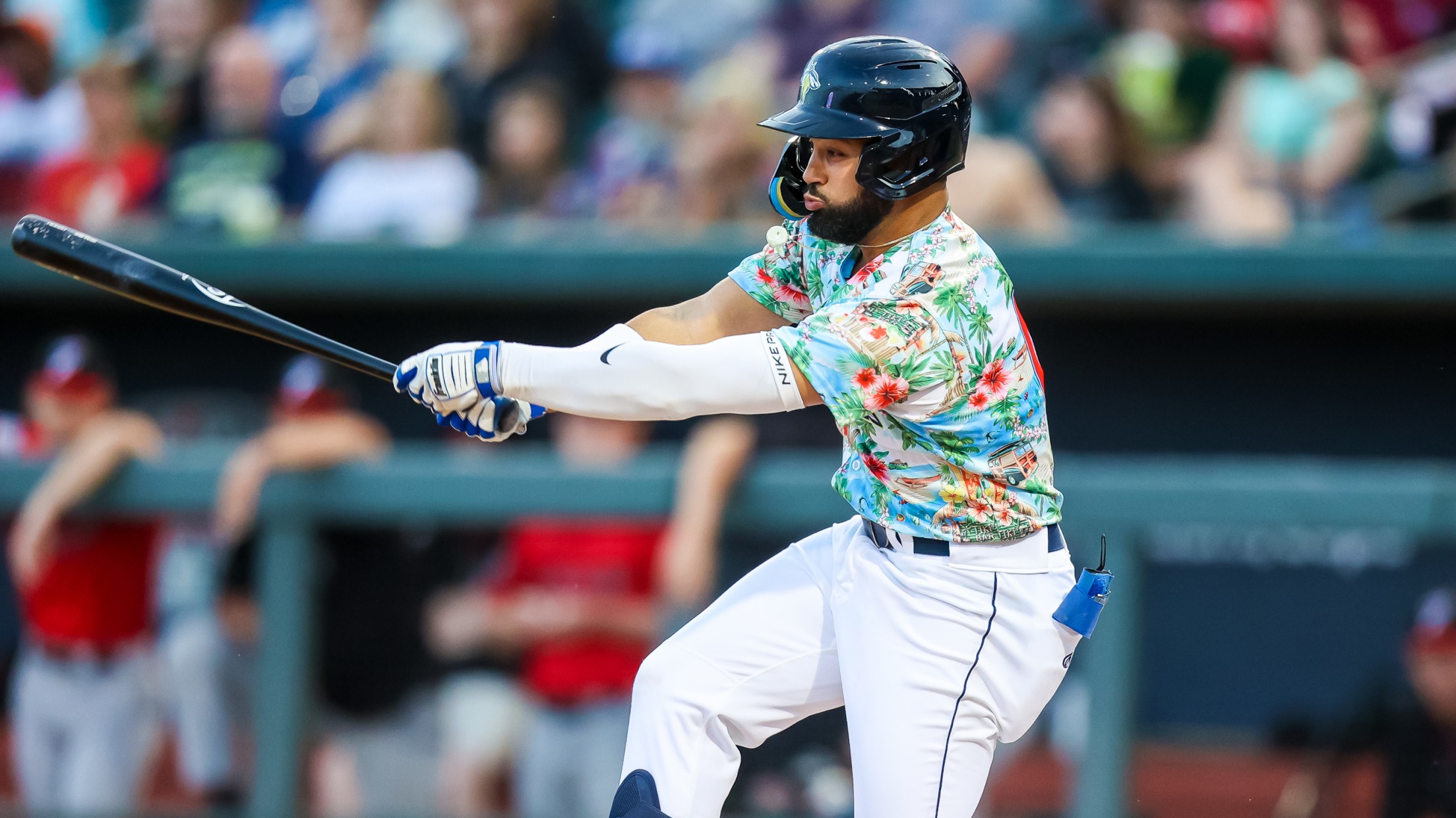 COLUMBIA, SC – The Fireflies held on to beat the Augusta GreenJackets 5-3 in a rain-shortened contest at SRP Park Saturday night. In the top of the fifth, Jean Ramirez bounced an inside-the-park homer off the right-center wall to give the Fireflies a 3-2 lead. It was Columbia's first inside-the-park
COLUMBIA, SC – The Fireflies held on to beat the Augusta GreenJackets 5-3 in a rain-shortened contest at SRP Park Saturday night.
In the top of the fifth, Jean Ramirez bounced an inside-the-park homer off the right-center wall to give the Fireflies a 3-2 lead. It was Columbia's first inside-the-park round-tripper since Mark Vientos had one against Charleston at Segra Park July 12, 2019.
Two batters later, Lizandro Rodriguez smacked his second homer of the season down the right field line to put the Fireflies up 4-2. Columbia scored their final run in the top of the seventh, when Ramirez came around on an Omar Hernandez double off the third baseman's glove.
In the bottom of the eighth, rain started hurling onto the field with one out and two runners on that started a delay. The game was eventually called. Ben Sears (W, 1-0) earned his first win of the season, spinning 3.1 innings, allowing a single run and striking out four GreenJackets batters.
The Fireflies bats got started off in the top of the second. Daniel Vazquez popped out on a bunt to the pitcher JR Ritchie, and a throwing error as he tried to double off the runner allowed Lizandro Rodriguez to motor around home to break the scoreless tie.
Next, Brennon McNair singled up the middle to score Brett Squires, giving Columbia a 2-0 lead.
Frank Mozzicato worked the first four innings, ceding only two runs, both off a homer to left field from E.J. Exposito that tied the game in the bottom of the fourth. The southpaw hurler recorded eight strikeouts to move him back into first place on the Carolina leaderboard, passing teammate David Sandlin. Mozzicato has 33 punchouts on the season and Sandlin has 31 this campaign.
The Fireflies close out their series with a doubleheader against the GreenJackets tomorrow afternoon at SRP Park, beginning at 1:35 pm. The Fireflies have yet to name their game one starter, but they'll go with RHP Shane Panzini (1-1, 1.72 ERA) in game two. Meanwhile, Augusta will throw RHP Didier Fuentes (0-1, 6.75 ERA) in game one and RHP Jared Johnson (1-0, 1.29 ERA) in game two of the doubleheader.
After the week on the road, Columbia returns home to face the Myrtle Beach Pelicans in a six-game set from May 2-7 at Segra Park. The week will see the return of Human Cannonball night, presented by Columbia College May 4 and our annual Star Wars Night, presented by Blanchard Machinery with a Mandalorian Jersey Auction May 6. Tickets are available at FirefliesTickets.com.