Late Rally Falls Short in 5-4 Loss to Shorebirds
The Fireflies score four in the eighth, but can't win Saturday night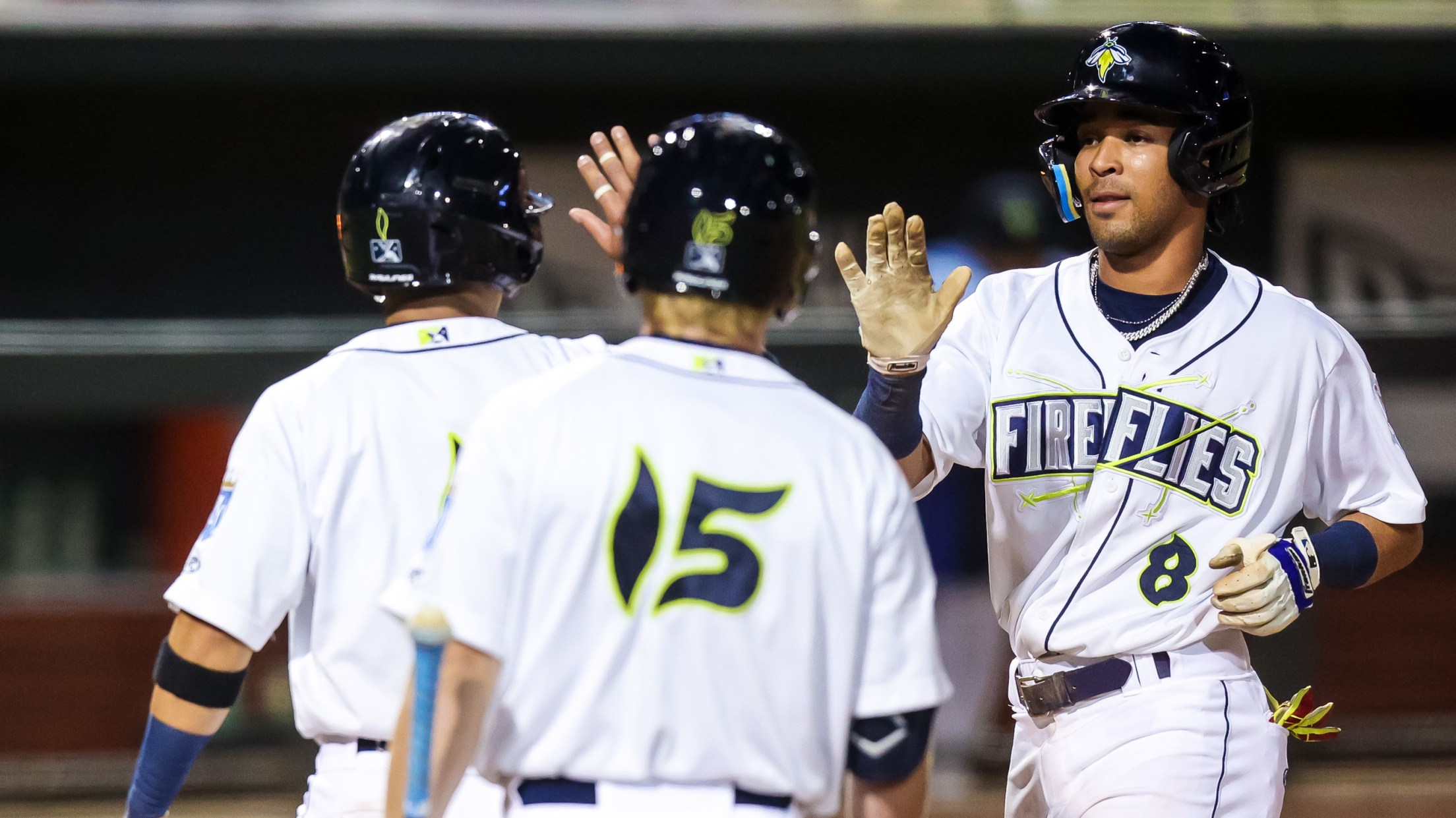 COLUMBIA, SC – The Fireflies scored four runs in the eighth inning, but they weren't able to win the game as they fell 5-4 to the Shorebirds at Segra Park Saturday night. Columbia (9-17) saw their first five baserunners reach safely eighth. Darryl Collins singled and Felix Familia reached on
COLUMBIA, SC – The Fireflies scored four runs in the eighth inning, but they weren't able to win the game as they fell 5-4 to the Shorebirds at Segra Park Saturday night.
Columbia (9-17) saw their first five baserunners reach safely eighth. Darryl Collins singled and Felix Familia reached on catcher's interference to start the frame. After Francis Grullon reached on an error that scored Collins. Enrique Valdez pulled his second homer of the season over the right field wall to put the Fireflies within a run.
Daniel Lloyd (S, 1) was able to close out the game in the ninth for Delmarva (9-17) though. The Shorebirds utilized an outstanding start from Shane Davis (W, 1-2) where he twirled six scoreless frames. It was the first quality start for either team in a Fireflies game this season.
The Fireflies saw some solid pitching in relief as well. Marlin Willis and Luis Barroso combined for three innings of relief work without allowing an earned run and Jack Aldrich allowed just a single run in three innings in relief.
Delmarva chipped away against the Fireflies pitching staff early. After Ben Hernandez (L, 0-2) issued a walk to start off the game, Darryl Hernaiz tripled to break the scoreless tie before the Fireflies bats could step to the dish. Hernaiz would score off an Isaac Bellony base knock to put the Shorebirds up 2-0 before the end of the first inning.
Hernandez would allow one more, unearned run in the second. He spun three innings
The Fireflies close out the series vs Delmarva tomorrow at Segra Park at 5:05 pm. RHP Luinder Avila (2-3, 5.66 ERA) gets the nod for the home team and Delmarva counters with RHP Daniel Federman (0-2, 7.30 ERA).
It's Sunday Funday at Segra Park tomorrow. The Fireflies will have an autograph session with some players as gates open until 4:15 pm. The fun doesn't stop after the game, as kids can run the bases at Segra Park following the game. Tickets are available at FirefliesTickets.com.