Early Offense Can't Beat Bullpen in 6-3 Loss
Columbia's late rally wasn't enough to unseat Augusta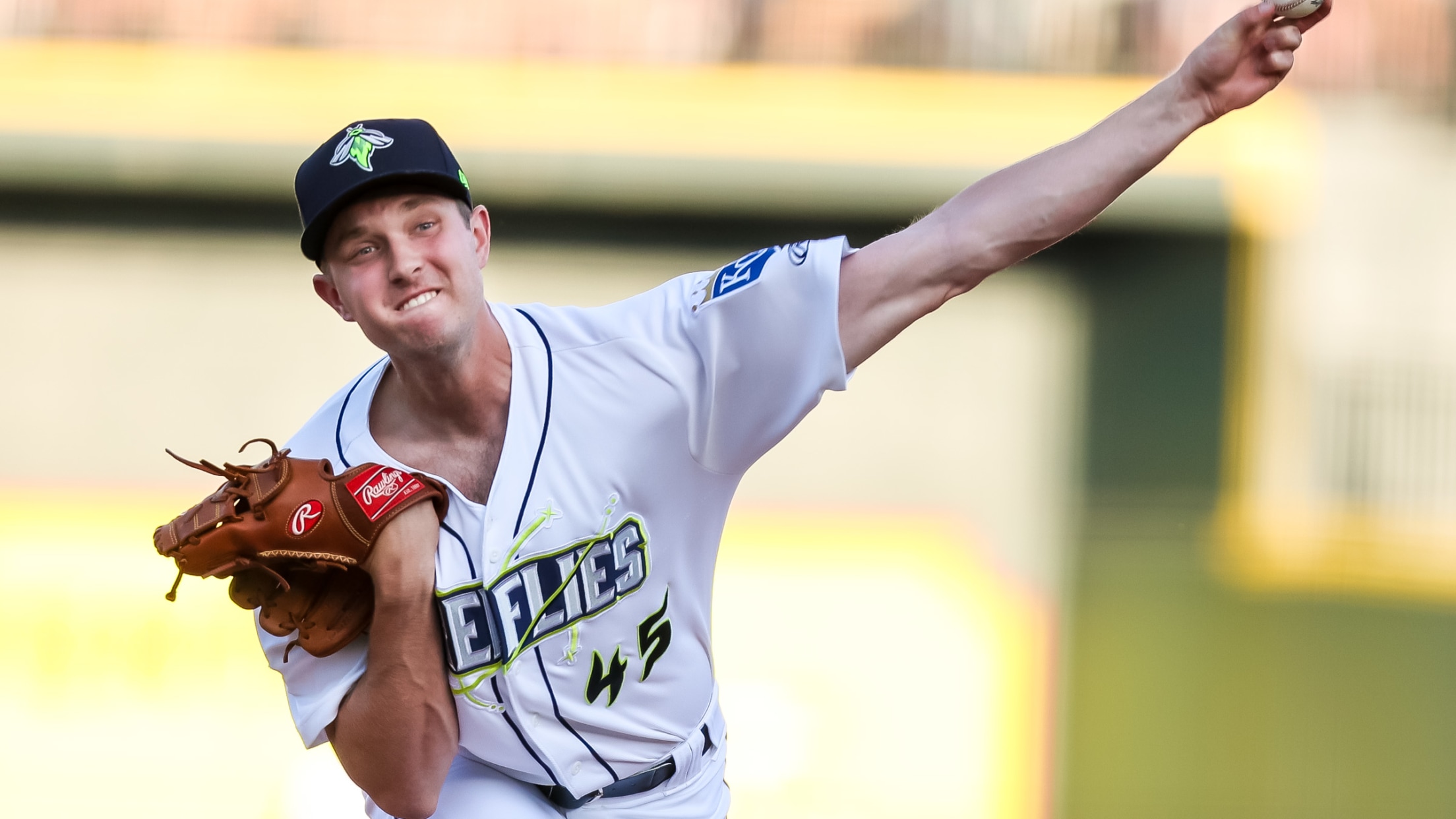 COLUMBIA, SC – The Columbia Fireflies scored a pair of runs in the second to knock-out Augusta's starter, but couldn't score again until a late surge in the eighth, as they fell to Augusta 6-3 at SRP Park Friday evening. Augusta (19-12) flipped the script in the third inning. Cal
COLUMBIA, SC – The Columbia Fireflies scored a pair of runs in the second to knock-out Augusta's starter, but couldn't score again until a late surge in the eighth, as they fell to Augusta 6-3 at SRP Park Friday evening.
Augusta (19-12) flipped the script in the third inning. Cal Conley smoked a ball back at Fireflies starter Ben Hernandez (L, 0-3) for the first out of the inning. Brian Klein tried to score from third and a missed catch error from Carter Jensen allowed Klein and Caleb Durbin to score to put Augusta on top 3-2. Following the play, Hernandez left the game with an apparent hand injury.
Jack Aldrich came in relief and worked three scoreless frames prior to allowing a pair of runs in the sixth as Augusta took a 5-2 lead. Shane Connolly cruised through the final two innings without allowing an earned run (one run was scored off an error in the ninth). Connolly has not allowed an earned run in his last three outings, cutting his ERA from 13.50 to 7.59 during the stretch.
The Fireflies (10-21) struck first in the top of the second. With Rubendy Jaquez and Francis Grullon on the pond, Wilmin Candelario slapped a triple off the right field wall to clear the bases and put the Fireflies in front 2-0.
After a Carter Jensen double, which was his third extra-base hit in the last two games, Jaquez laced a single to center to plate Columbia's catcher in the 8th to cut Augusta's lead to 5-3.
GreenJackets starter Landon Leach left the game after a pair of innings, but then reliever J.J Niekro (W, 3-0) cruised through five, one-hit innings to allow his offense to get back in the game.
Columbia kicks off the weekend in Augusta, tomorrow at SRP Park at 6:05 pm. RHP Luinder Avila (3-3, 4.91 ERA) gets the ball for Columbia and Augusta counters with RHP Luis Vargas (0-1, 3.60 ERA).
The Fireflies return home May 17 for a six-game series with the Myrtle Beach Pelicans that includes the return of Copa De La Diversíon weekend. Tickets are available at FirefliesTickets.com.