Camarillo Long Ball Not Enough in 5-4 Loss
Los Chiccarones de Columbia drop their second consecutive by one run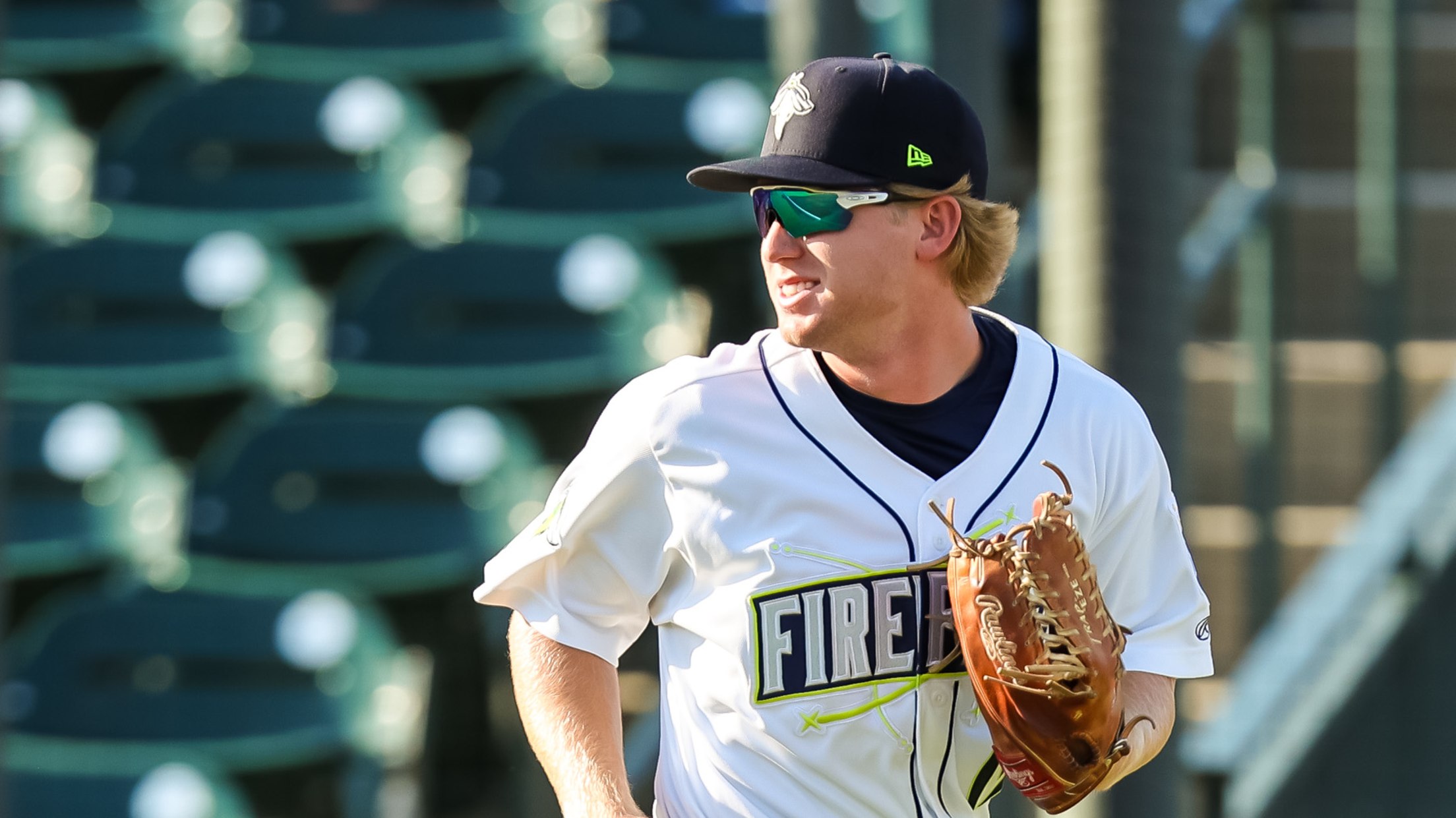 COLUMBIA, SC – Los Chiccarones de Columbia had the power, but they ran out of steam in a 5-4 loss to Los Pelicanos de Myrtle Beach to open up Copa de la Diversíon Weekend at Segra Park presented by Southern Recipe Small Batch pork rinds Friday night. The difference maker
COLUMBIA, SC – Los Chiccarones de Columbia had the power, but they ran out of steam in a 5-4 loss to Los Pelicanos de Myrtle Beach to open up Copa de la Diversíon Weekend at Segra Park presented by Southern Recipe Small Batch pork rinds Friday night.
The difference maker in tonight's game was a fielding error from the right fielder Gary Camarillo. Los Chiccarones' (11-26) reliever Ben Wereski was working on finishing his fourth inning of relief work with Pete Crow-Armstrong at first base when Juan Mora sent a flair to right field that Camarillo couldn't catch. That led to Crow-Armstrong scoring to put Los Pelicanos (26-11) in front 5-4.
Bryan King (S, 2) closed out the game for the Pelicans with a 1-2-3 ninth inning.
In the bottom of the seventh, Gary Camarillo sent a ball to the moon, homering off the scoreboard in left field to tie the game 4-4, following a Pete Crow-Armstrong homer in the top half of the frame that broke a dead heat that had persisted since the fourth.
Columbia didn't stay down long. Los Chiccarones were able to score their first run in the bottom of the third. River Town led off the frame with a base knock. Then Darryl Collins moved the designated hitter to third with a double to center. Guillermo Quintana was able to send a flair to center to score town for his team-leading 18th RBI to cut Los Pelicanos lead to 3-1.
The next inning, Los Chiccarones bats were hot. Eight hitters came up. Daniel Vazquez drew a one out walk and following an error from Liam Spence with Omar Florentino at the dish, the table was set for Town. Town drilled a ball down the right field line to score Omar Florentino to tie the game 3-3.
Los Pelicanos scratched the score column first, in the top of the first inning. Pete Crow-Armstrong found himself at third with no outs after a walk and two wild pitches. Then James Triantos singled to score the first run and came around after a Fireflies errors to put Myrtle Beach in front 2-0.
The visiting team added another run in the top of third from back-to-back two baggers out of Kevin Made and Malcom Quintero. At that point, Myrtle Beach led 3-0.
Columbia continues their series with the Myrtle Beach Pelicans tomorrow night at Segra Park at 7:05 pm. RHP Luinder Avila (3-3, 4.85 ERA) gets the ball for Columbia and Myrtle Beach counters with righty Tyler Schlaffer (0-3, 5.70 ERA).
Los Chiccarones return to Segra Park tomorrow night for Copa de la Diversíon weekend! Come and join in on the fiesta. Bailemos y divirtámos con amigos en Segra Park. First pitch is at 6:05 pm. Tickets are available at FirefliesTickets.com.