Chicharrones Hold on in 5-4 Win Friday
Columbia strands tying run at third in ninth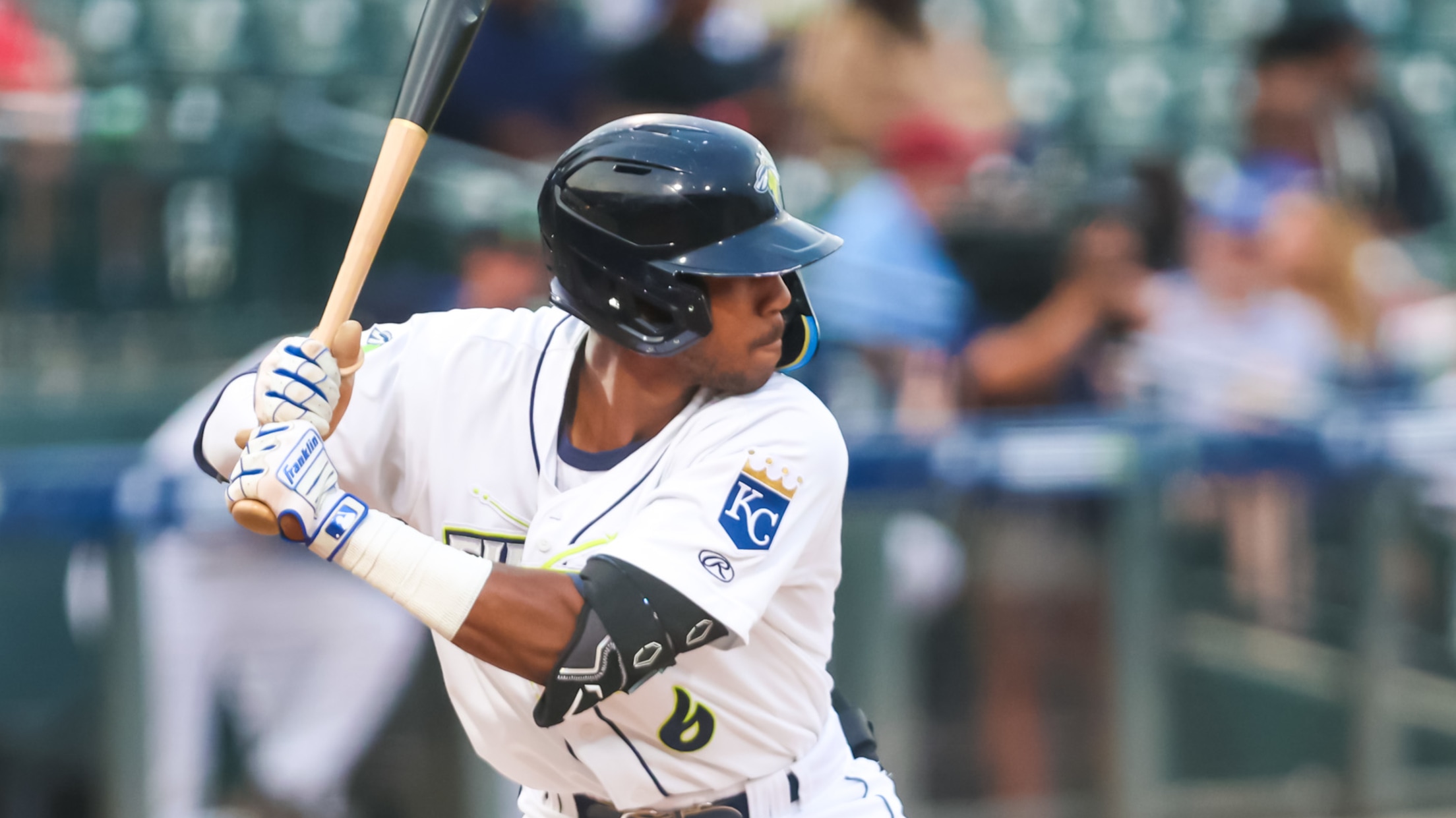 COLUMBIA, SC – Los Chicharrones de Columbia filled up the scoreboard early before the bullpen shut down Los Perros Santos de Charleston with four scoreless innings to hang on, winning 5-4 Friday night at Segra Park. Columbia moved ahead in the fourth inning. Brennon McNair roped a lead-off triple to
COLUMBIA, SC – Los Chicharrones de Columbia filled up the scoreboard early before the bullpen shut down Los Perros Santos de Charleston with four scoreless innings to hang on, winning 5-4 Friday night at Segra Park.
Columbia moved ahead in the fourth inning. Brennon McNair roped a lead-off triple to right field then came around on an Omar Florentino sacrifice fly to left, pushing Columbia in front 5-4.
Los Chicharrones de Columbia broke through first in the home half of the first. After Jean Ramirez drew a lead-off walk, Omar Hernandez stayed hot with a base knock to set the table for Daniel Vazquez who lined a two RBI single to break the scoreless tie.
Erick Peña singled with two outs to score Vazquez and give Columbia a 3-0 lead heading to the second frame.
Shane Panzini allowed four runs in as many innings before the bullpen shut the door for Columbia. Chazz Martinez (W, 5-3) struck out the side in the fifth in his first of two scoreless before Wesley Scott (H, 2) retired four. Then Ben Sears (S, 4) came on for a five out save. Dominic Keegan hit a two out triple to put pressure on Columbia, but Sears ended the game with an emphatic strikeout of Kamron James.
Charleston answered with a pair in the second thanks to a two RBI double off the bat of Jhon Diaz which brought los Perros Santos de Charleston within a run. Los Perros de Santos were able to come back to a 4-4 tie in the fourth. Ryan Spikes reached on a fielder's choice to plate Carlos Colemenarez and then Jhon Diaz drove in his third RBI with a single to center to plate Spikes and tie the game.
Los Chicharrones de Columbia continue their series with the Perros Santos de Charleston tomorrow night at Segra Park. RHP David Sandlin (3-0, 3.19 ERA) gets the ball for Columbia and Charleston counters with RHP Yoniel Curet (1-1, 6.17 ERA).
Copa de La Diversíon Weekend presented by Southern Recipe Small Batch continues tomorrow at 6:05 pm at Segra Park. We'll be having a post-game fireworks show along with live music, dugout dancers and free Southern Recipe Small Batch pork rinds to everyone who attends the game. Tickets are still available at FirefliesTickets.com.