Fireflies Lose in Walk-Off Fashion
Columbia is 1-1 in two extra-inning games this week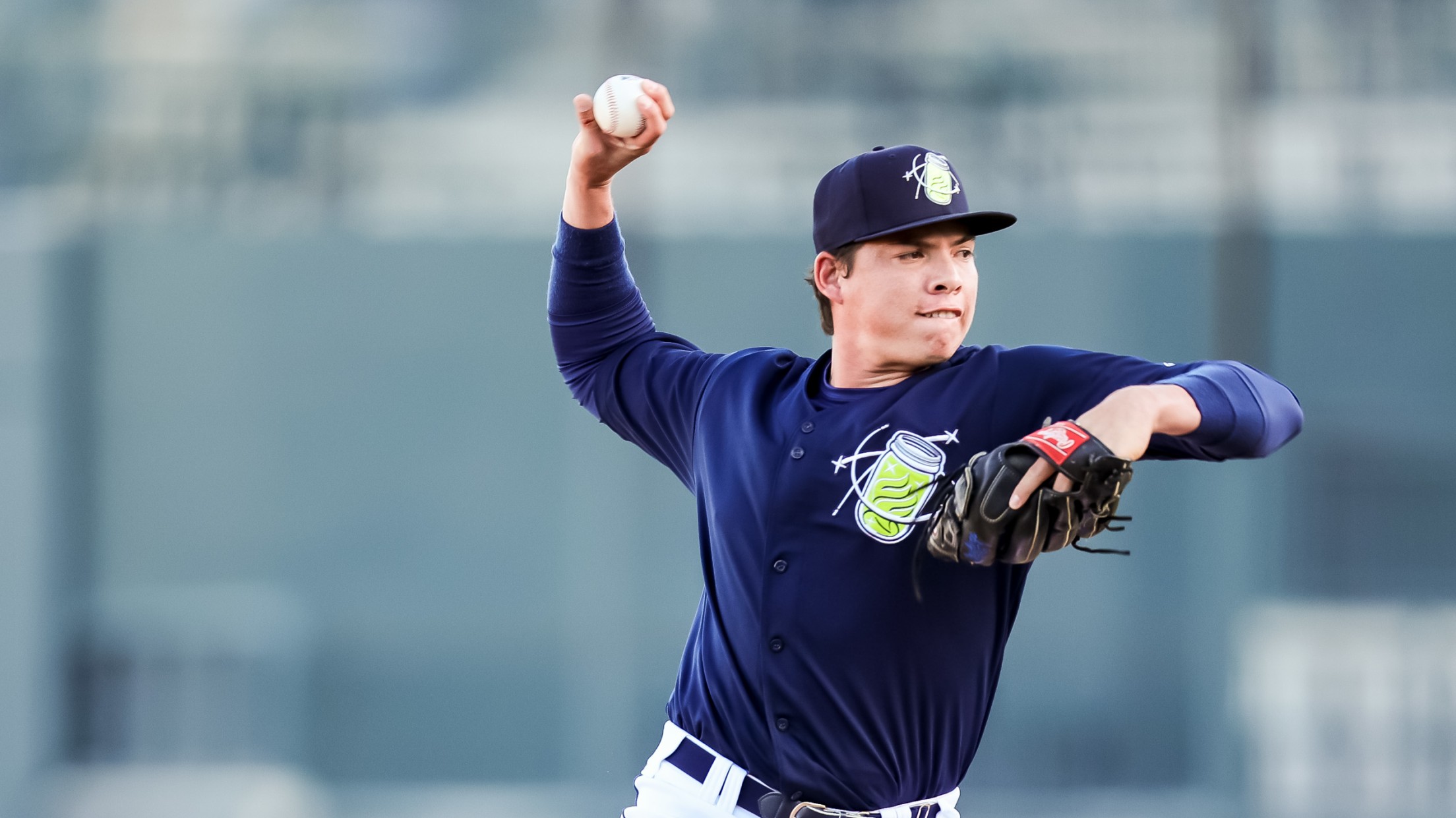 COLUMBIA, SC – The Columbia Fireflies played their longest game of the season, and lost 3-2 in 11 innings to the Lynchburg Hillcats Saturday night at Bank of the James Stadium. Luis Barroso (L, 1-2) only faced one batter before earning the loss. Victor Planchart lined a ball into right
COLUMBIA, SC – The Columbia Fireflies played their longest game of the season, and lost 3-2 in 11 innings to the Lynchburg Hillcats Saturday night at Bank of the James Stadium.
Luis Barroso (L, 1-2) only faced one batter before earning the loss. Victor Planchart lined a ball into right field to score placed runner Dayan Frias to decide Columbia's (13-31) fate.
Neither team was able to score in the 10th, setting up the Fireflies first 11 inning game in 2022.
Erick Peña played hero early for the Fireflies. With Carter Jensen on first, the centerfielder launched his fifth homer of the season to give Columbia a 2-1 lead in the top of the fourth inning.
It took until the bottom of the seventh for Lynchburg to tie it back up, and the run came around after the Hillcats (23-18) were granted an extra out. With a runner on second and two outs, Jorge Burgos reached after Daniel Vazquez wildly threw the ball to first. The throwing error allowed Luis Durango to score and match the teams 2-2.
The Hillcats broke the scoreless tie in the first, taking advantage of two walks and a wild pitch from Samuel Valerio which allowed Jake Fox to come home for the first run of the game.
Samuel Valerio took a big step forward with his start Saturday. After struggling in the first, the fireballer worked three scoreless innings before handing the ball to the bullpen. Matt Stil offered a pair of scoreless frames out of the shoot and Ben Wereski got the ball for the final third of the game.
The Fireflies finish their series with the Lynchburg Hillcats tomorrow afternoon at 4 pm at Bank of the James Stadium. Southpaw Frank Mozzicato (0-1, 13.50 ERA) gets the nod for Columbia and RHP Will Dion (1-0, 1.91 ERA) counters for Lynchburg.
Columbia returns home for a two-week homestand June 7-19 that includes two Budweiser Thirsty Thursdays, two Freebie Fridays, two firework shows and the return of Negro League Weekend! Tickets are available at FirefliesTickets.com.