Pitching Falters in 15-2 Loss to GreenJackets
Fireflies use five pitchers in Wednesday contest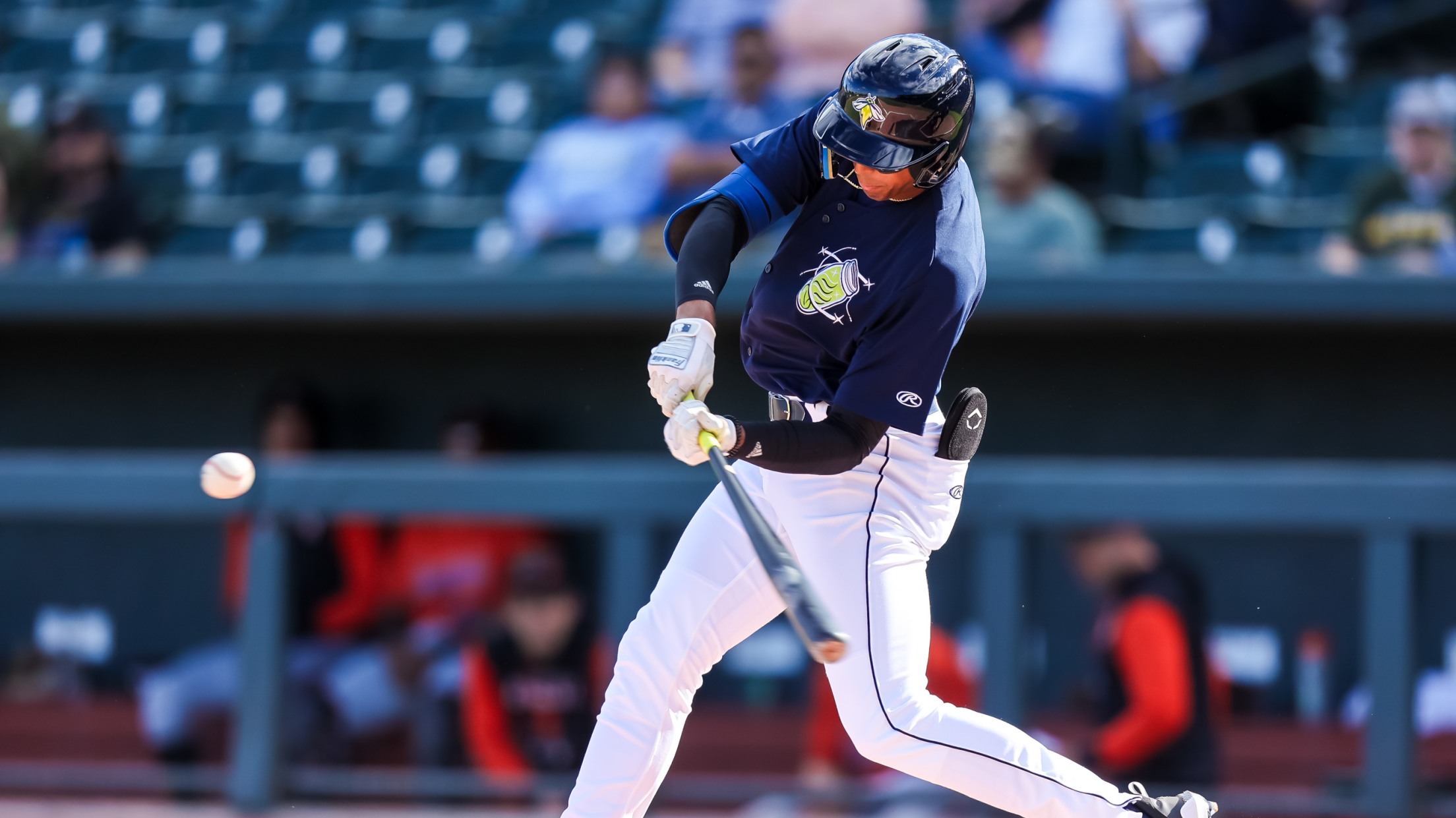 COLUMBIA, SC – The Fireflies pitching staff couldn't quite figure out the Augusta GreenJackets, as Columbia lost 15-2 Wednesday night at Segra Park. Starter Luinder Avila (L, 3-5) was chased from the game in a hurry. After lasting four or more innings in each of his last eight starts, the
COLUMBIA, SC – The Fireflies pitching staff couldn't quite figure out the Augusta GreenJackets, as Columbia lost 15-2 Wednesday night at Segra Park.
Starter Luinder Avila (L, 3-5) was chased from the game in a hurry. After lasting four or more innings in each of his last eight starts, the righty only recorded four outs while walking a pair and allowing six hits, resulting in Augusta gaining a 7-0 lead before the conclusion of the second inning.
The first inning, Avila was able to spin out of trouble, utilizing a 6-3 double play to only allow a single run after being caught in a one out situation with runners on the corners.
In the second, it was a different story though. After getting Braulio Vasquez to fly out with Stephen Paolini on first, the Fireflies' (14-38) starter allowed the next six batters to reach safely. Adam Zebrowski singled and Kadon Morton was hit by a pitch to load the bases for the top of the order. Next, both Caleb Durbin and Cal Conley had back-to-back two RBI singles and then Herardo Quintero and Brandol Mezquita back-to-back RBI singles to finish the scoring for the inning.
Augusta (28-25_ would bat around again in the fifth, tallying another handful of runs to bury the Fireflies in a 12-0 hole.
The Fireflies cracked the scoreboard in the fifth when Erick Peña launched a wall scraper beyond the right field fence. His sixth homer cut Augusta's lead to 12-1. The Fireflies added another run in the sixth. Daniel Vazquez led off the frame with a double and came home on a Guillermo Quintana base knock.
Augusta added two more runs in the top of the seventh to give the game its 15-2 final score.
The Fireflies continue their series with the Augusta GreenJackets tomorrow night at Segra Park at 7:05 pm. RHP Ben Kudrna (0-1, 0.84 ERA) toes the rubber for Columbia and Augusta counters with RHP A.J. Smith-Shawver (0-3, 5.08 ERA).
Tomorrow night is Pride Night and a Budweiser Thirsty Thursday at Segra Park! Along with half-priced draft beer and fountain sodas and $2 12 oz cans of Bud Light, fans can celebrate inclusivity at the ballpark. As the gates open at 6 pm, we will be hosting a mini Pride Parade on the field, and throughout the game, we will have live music featuring Girl Interrupted at the Budweiser Bowtie Bar. Tickets are available at FirefliesTickets.com.