Late Runs Mark Difference in Late Game at Segra Park
Bullpen allows four runs in the last two frames in 4-1 loss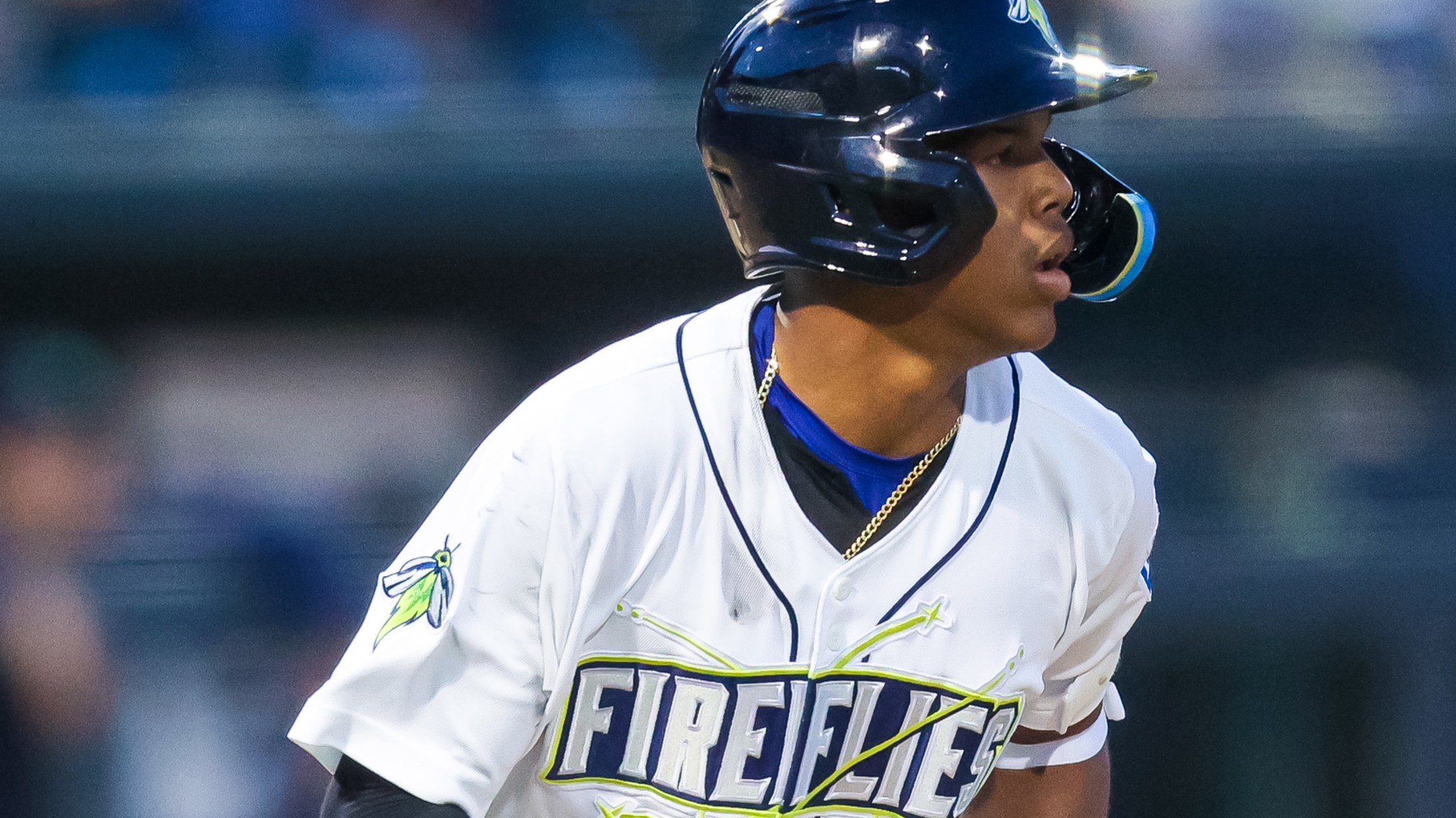 COLUMBIA, SC – The Fireflies got going after a one hour and 59-minute delay at Segra Park Friday night, then late offense marked the difference in a 4-1 loss to the Carolina Mudcats. The first four Mudcats (31-29) hitters who came to the plate in the seventh were able to
COLUMBIA, SC – The Fireflies got going after a one hour and 59-minute delay at Segra Park Friday night, then late offense marked the difference in a 4-1 loss to the Carolina Mudcats.
The first four Mudcats (31-29) hitters who came to the plate in the seventh were able to reach, punctuated by a two-run homer off the bat of Eduardo Garcia. The shortstops' sixth long ball of the season put Carolina up 3-1.
The final run of the game scored as Jeferson Quero lined a single to left to plate Jackson Chourio, which put Columbia (18-42) in a 4-1 hole.
Columbia (18-42) scored their lone run in the sixth off former Gamecock Brannon Jordan (W, 3-1). After Joshua Rivera worked a single to left to lead off the inning, Jean Ramirez bunted him into scoring position for Daniel Vazquez who smacked a base knock to center to tie the game.
After a one hour and 59-minute wait, fans got to see Frank Mozzicato's best start of his young career. The southpaw spun a career-high four innings while matching a career-best five punchouts without allowing a run before handing the ball off to Ben Wereski.
The Fireflies will play a doubleheader vs the Carolina Mudcats tomorrow afternoon. Gates will open at 4 pm and first pitch will be at 4:30 pm for game one. There will be two seven inning games. Both teams have yet to name their starting pitchers for the set of games.
Tomorrow night the Fireflies continue to celebrate Negro League Weekend as Josh Gibson's Great-Grandson will come and speak about some of the trials and celebrations of Gibson's career. The Josh Gibson traveling museum will also make its way to Segra Park. We'll also host a fireworks display following the game. Tickets are still available at FirefliesTickets.com.