Bats Blanked by RiverDogs 11-0 Wednesday
Columbia's bats shutout for sixth time in 2022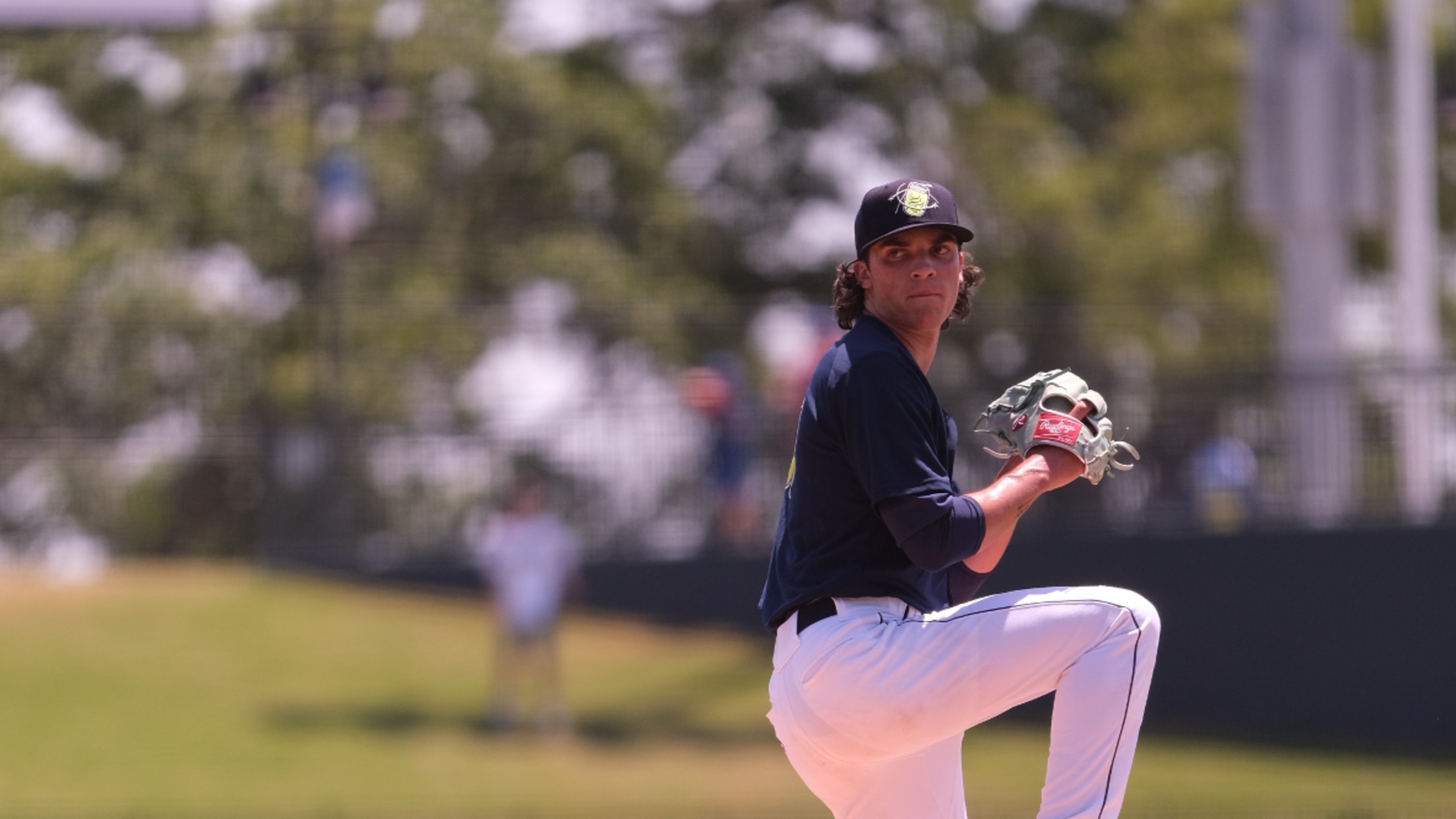 COLUMBIA, SC – The Columbia Fireflies bats were silenced for a second-consecutive night vs the Charleston RiverDogs, as they fell 11-0 at Joseph P. Riley Jr. Ballpark Wednesday night. Columbia (18-47) starter Frank Mozzicato (L, 0-3) fanned a career-high five hitters for a second consecutive start, but was chased off
COLUMBIA, SC – The Columbia Fireflies bats were silenced for a second-consecutive night vs the Charleston RiverDogs, as they fell 11-0 at Joseph P. Riley Jr. Ballpark Wednesday night.
Columbia (18-47) starter Frank Mozzicato (L, 0-3) fanned a career-high five hitters for a second consecutive start, but was chased off the bump after allowing four runs (three earned) across 2.2 innings at the Joe.
After Mozzicato dealt a lead-off walk to Ryan Spikes, a Bobby Seymour two out single brought him home. During the next at-bat, the RiverDogs (45-20) executed a double steal with Seymour and Mason Auer that plated the latter, pushing Charleston to a 2-0 lead.
In the second, Mozzicato tossed a wild pitch to walk Oneill Manzueta and in the process, Kenny Piper, who doubled to lead-off the inning, scampered home to increase Charleston's lead to 3-0. In the third, a pair of Fireflies errors allowed to Nick Schnell scoring the final run charged to Mozzicato.
The Fireflies bullpen gave up seven runs across the seventh and eighth innings, resulting in an 11-0 loss. Columbia has now dropped their last three games by 25 runs.
Charleston's pitching staff held the Fireflies in check again. JJ Goss, Over Galue (W, 6-0) and Brayden Theriot combined to two-hit the Fireflies and shut out the Columbia bats for the sixth time this season. Columbia has three hits across their last 18 innings.
The Fireflies continue their series with the Charleston RiverDogs to close out the first half of the season tomorrow at 7:05 pm at Joseph P. Riley Jr. Park. RHP Ben Hernandez (0-4, 5.08 ERA) gets the nod for Columbia and Charleston sends southpaw Antonio Jimenez (3-3, 4.41 ERA) to the bump.
Independence Day is right around the corner! Have a blast at Segra Park the whole weekend with two of the largest fireworks displays in the history of Segra Park being blasted off! We'll start the weekend with Fireworks with the Phil, presented by Prisma Health July 2 and we'll keep the party going as the Fireflies take on the Myrtle Beach Pelicans July 4. Tickets are available at FirefliesTickets.com.