Fireflies Overrun RiverDogs, Win 7-3 
Avila tosses quality start in win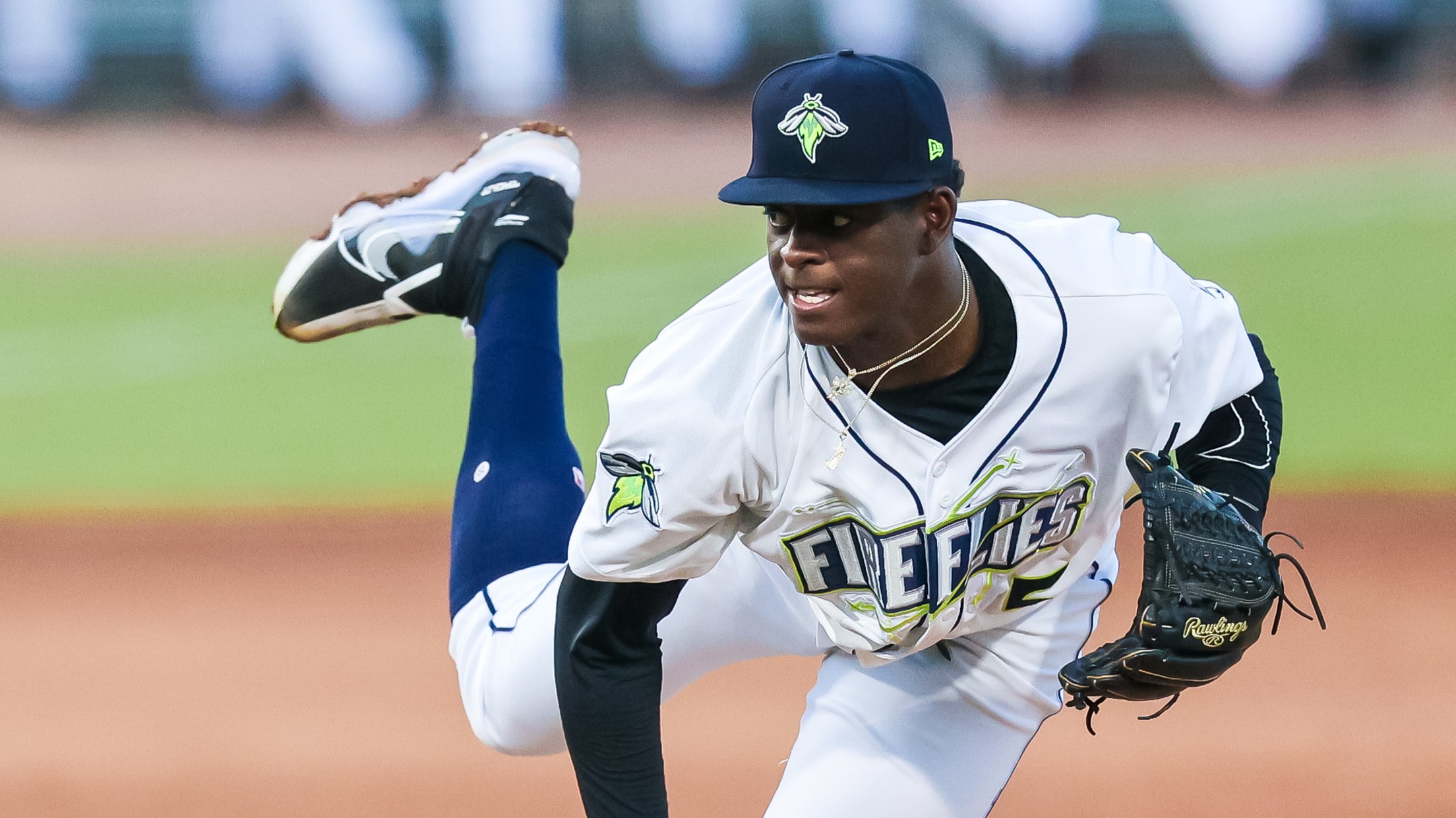 COLUMBIA, SC – The Fireflies jumped ahead of the RiverDogs in the first inning, refusing to surrender their lead for the entire contest – which resulted in Columbia winning their second-consecutive game. Luinder Avila (W, 4-6) had an impressive outing – pitching six total innings. He allowed three hits, two
COLUMBIA, SC – The Fireflies jumped ahead of the RiverDogs in the first inning, refusing to surrender their lead for the entire contest – which resulted in Columbia winning their second-consecutive game.
Luinder Avila (W, 4-6) had an impressive outing – pitching six total innings. He allowed three hits, two runs, and recorded four strikeouts. Avila threw 88 total pitches on Saturday night. He would go on to be replaced by lefty Marlin Willis, who recorded two outs, allowing one run. Delvin Capellan (S, 1) pitched the final 2.1 innings, allowing only one hit.
The game started quickly for the Fireflies. After River Town walked to first base, outfielder David Hollie hit a home run deep to right field. Town would go on to walk three times against the RiverDogs – scoring two runs. Hollie, as well, would score two runs.
Guillermo Quintana was particularly good this evening. He had two sacrifice flies Saturday night – one in the sixth inning, the other in the eighth inning. Enrique Valdez recorded two hits, two runs, and one walk.
The Columbia Fireflies will be playing the Charleston RiverDogs again tomorrow at Joseph P. Riley Park at 5:05 p.m. RHP Ben Kudrna (0-3, 2.37 ERA) will take the mound for Columbia while RHP Johnny Cuevas (2-0, 3.00 ERA) gets the nod for Charleston.
Independence Day is right around the corner! Have a blast at Segra Park the whole weekend with two of the largest fireworks displays in the history of Segra Park being blasted off! We'll start the weekend with Fireworks with the Phil, presented by Prisma Health July 2 and we'll keep the party going as the Fireflies take on the Myrtle Beach Pelicans July 4. Tickets are available at FirefliesTickets.com.