Fireflies Rally in Ninth to Complete Sweep
Columbia heads back to Segra Park in first place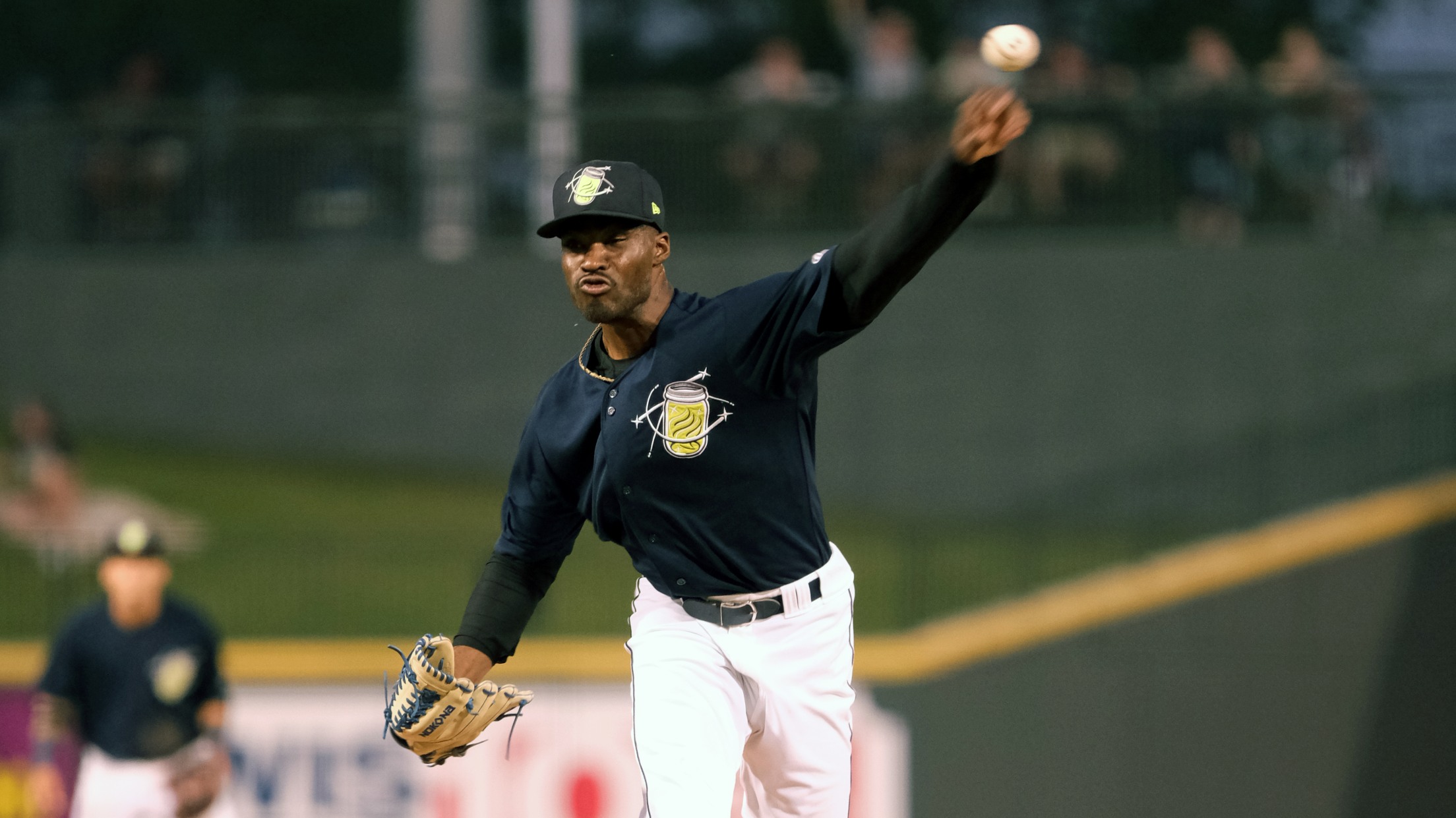 COLUMBIA, SC – The Fireflies rallied with two runs in the ninth to beat the Augusta GreenJackets and complete their first series sweep of the year at SRP Park Sunday evening. The Fireflies were down to their final out in the ninth inning with Omar Hernandez at the plate and
COLUMBIA, SC – The Fireflies rallied with two runs in the ninth to beat the Augusta GreenJackets and complete their first series sweep of the year at SRP Park Sunday evening.
The Fireflies were down to their final out in the ninth inning with Omar Hernandez at the plate and the tying run at third base. Hernandez was able to line a ball up the middle, scoring Omar Florentino to tie the game 4-4. The inning didn't end there though. After Hernandez stole second, Carter Jensen dribbled a base knock to the left side to bring home Hernandez and put the Fireflies in front 5-4.
After starter Wander Arias spun five innings, allowing three runs, the bullpen took over. Matt Stil offered a pair of frames in relief, allowing a single run and Marlin Willis (W, 2-1) closed out the game with two scoreless innings.
Geraldo Quintero tied the game in the third with his sixth homer of the season. That set things up to Braulio Vasquez, who tripled in the sixth to score Adam Zebrowski, giving Augusta a 4-3 lead heading into the final third of the game.
The Fireflies jumped out to an early lead as River Town doubled to left to score Jean Ramirez to break the scoreless tie in the first. After an Augusta answer, it was Town again who played hero, lifting a sacrifice fly to center to score Ramirez again in the top of the third, tying the game 2-2.
Later in the third, Omar Hernandez stole home as Carter Jensen was caught in a pickle between first and second to push the Fireflies in front 3-2.
Independence Day is tomorrow and the best spot to be in town is Segra Park! The Fireflies will take on the Myrtle Beach Pelicans at 6:05 pm and then we'll blast off one of the largest fireworks displays in Segra Park history! Limited tickets are available at FirefliesTickets.com.