Fireflies Stay Hot with Walk-Off Winner
Clock strikes midnight and Hernandez calls game at Segra Park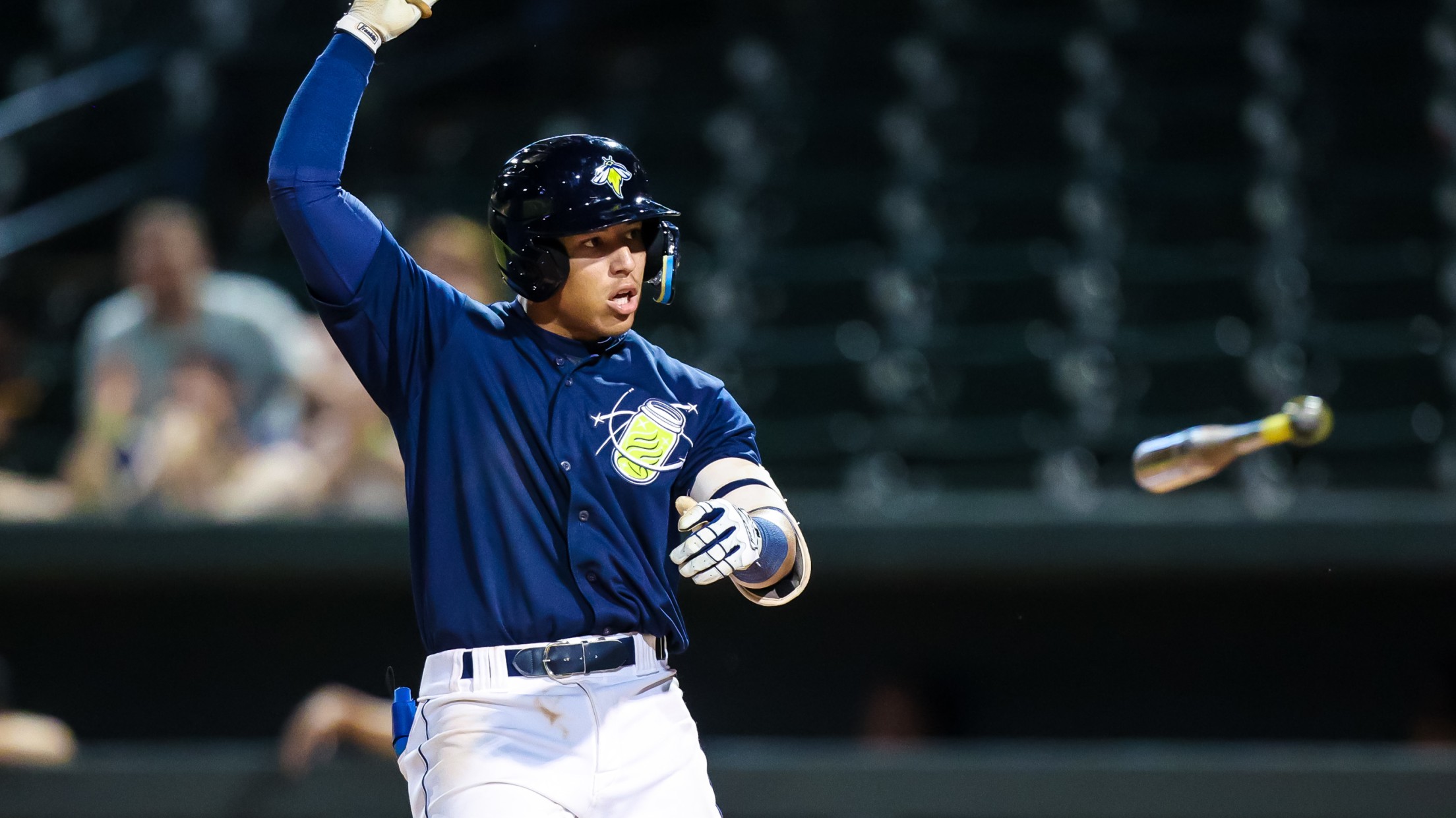 COLUMBIA, SC – The Fireflies outlasted the Myrtle Beach Pelicans, scoring five of the last six runs in the final four innings to win 9-8 at Segra Park Monday night. Omar Hernandez was the hero. After a bunt single from Jean Ramirez to advance the placed runner, Omar Florentino, to
COLUMBIA, SC – The Fireflies outlasted the Myrtle Beach Pelicans, scoring five of the last six runs in the final four innings to win 9-8 at Segra Park Monday night.
Omar Hernandez was the hero. After a bunt single from Jean Ramirez to advance the placed runner, Omar Florentino, to third base, the backstop poked a single through the middle to crown the Fireflies (9-1) walk-off winners. It was Hernandez's second walk-off single of the season, he also helped beat the Down East Wood Ducks April 24 with a single in the 11th.
The walk-off was possible because Luis Barroso (W, 3-3) stranded the inherited runner at third after allowing the lead-off runner to reach. The Pelicans (5-5) scored one run in the top of the ninth, but Guillermo Quintana extended his 2022 Fireflies-best hitting streak to eight games with a single that plated Carter Jensen and Enrique Valdez to tie the game in the ninth with two outs.
The Pelicans scored a handful of runs off four hits in the seventh inning to give them a 7-4 lead. They worked off both Tim Holdgrafer and Ben Wereski in the inning as 11 Myrtle Beach hitters came to the dish.
Carter Jensen answered Myrtle Beach's first lead of the ball game with a two out, two-run firework that just stayed on the inside of the right field foul pole. The homer scored Omar Hernandez and put the Fireflies in front 3-2 in the bottom of the third.
Columbia added some insurance to that lead in the fourth. After Guillermo Quintana drew a lead-off walk and advanced to second stealing on a 3-2 pitch that resulted in a strikeout, Dayton Dooney rolled a ball that broke through into center field to score Quintana and push Columbia's lead to 4-2.
The Fireflies struck early again Monday evening. Jean Ramirez drew a lead-off walk and then stole second to set the table for River Town, who singled up the gut to break the scoreless tie in the bottom of the first.
Wednesday, the Fireflies will start at 7:05 pm vs the Myrtle Beach Pelicans. RHP Ben Hernandez (0-4, 4.71 ERA) gets the nod for Columbia and RHP Tyler Schlaffer (3-3, 4.18 ERA) counters for the Pelicans.
Following the off day, the Fireflies pick their series back up with the Pelicans for a Trash the Poop Dog Days of Summer at Segra Park. Fans can bring their dog for free to the park! If that weren't enough, it's a Whiteclaw Wednesday, where all 16 oz Whiteclaw Seltzers are just $5. Tickets are available at FirefliesTickets.com.