Fireflies Drop Opener in Down East 6-4
Bullpen allows five runs in the last two innings in loss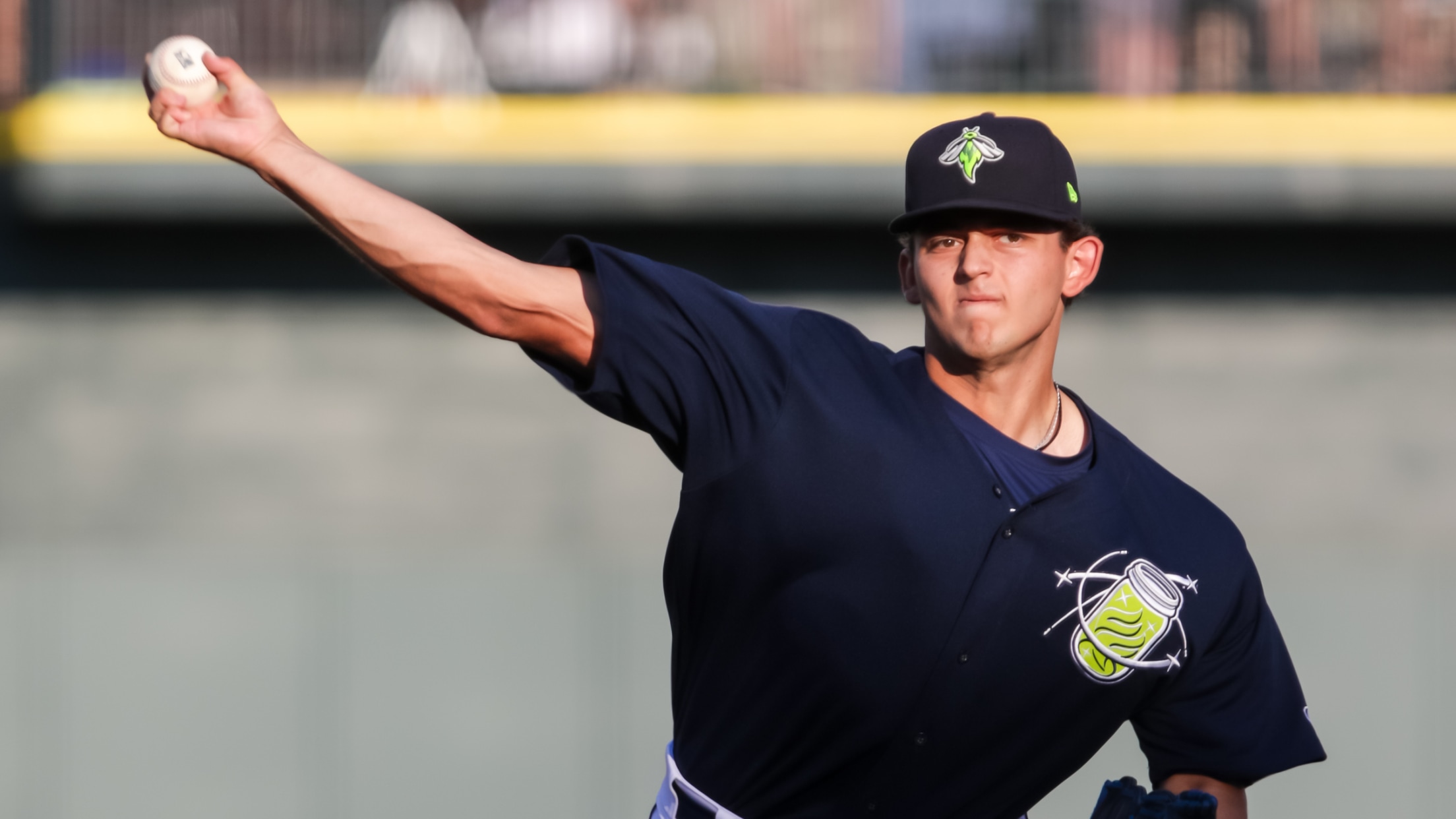 COLUMBIA, SC – The Fireflies bullpen couldn't hold off a Down East Wood Ducks rally as Columbia fell 6-4 at Grainger Stadium Tuesday evening. The Wood Ducks rallied from behind to jump in front by three runs once the Fireflies bullpen entered the game. In the eighth inning, a fielding
COLUMBIA, SC – The Fireflies bullpen couldn't hold off a Down East Wood Ducks rally as Columbia fell 6-4 at Grainger Stadium Tuesday evening.
The Wood Ducks rallied from behind to jump in front by three runs once the Fireflies bullpen entered the game. In the eighth inning, a fielding error from Omar Florentino woke the Ducks up with one out, prompting a passed ball that allowed Down East to take the lead 4-3, then a fielder's choice that plated another run before Tim Holdgrafer (L, 1-1) walked Abilemic Ortiz with the bases laoded to put the Wood Ducks in front 6-3.
Down East tied the game in the bottom of the seventh inning. With two outs, Efrenyer Narvaez doubled and then Abilemic Ortiz walked aboard for Junior Paniagua, who laced a double that scored both Narvaez and Ortiz, making it a 3-3 ball game.
After allowing a lead-off homer to Maximo Acosta, Ben Hernandez cruised through the remainder of his outing. The Chicago-native worked around five hits to keep the Wood Ducks off the board for the next five innings before handing the ball to southpaw Jack Aldrich.
It didn't take long for Hernandez to receive run support either. In the top of the second inning, Carter Jensen and Guillermo Quintana slapped a pair of doubles with one out to set the table for Erick Peña, who launched a three-run blast to center field to give Columbia a 3-1 lead. The homer was the center fielder's seventh round-tripper of the season and his first since June 8.
The Fireflies added one more run in the ninth, as they left the tying run on base before coming up short. Guillermo Quintana lifted an RBI single to left to score Enrique Valdez, who tripled to start the frame.
The Fireflies continue their series with the Down East Wood Ducks tomorrow morning at 11 am at Grainger Stadium. RHP Shane Panzini (0-2, 3.62 ERA) toes the rubber for Columbia and RHP Emiliano Teodo (2-3, 3.42 ERA) counters for the Wood Ducks.
Columbia heads home July 22-24 after the All-Star Break for a weekend series. The Fireflies will have a t-shirt giveaway, a fireworks show and will host Night Under the Big Top, bringing the circus lifestyle to Segra Park. Saturday's game caps off with the Fireflies shooting a man out of a cannon on the field prior to a Fireworks show! For tickets, visit FirefliesTickets.com.