Town Ties Franchise Record in Extras Loss
Fireflies score four in ninth, fall in 10th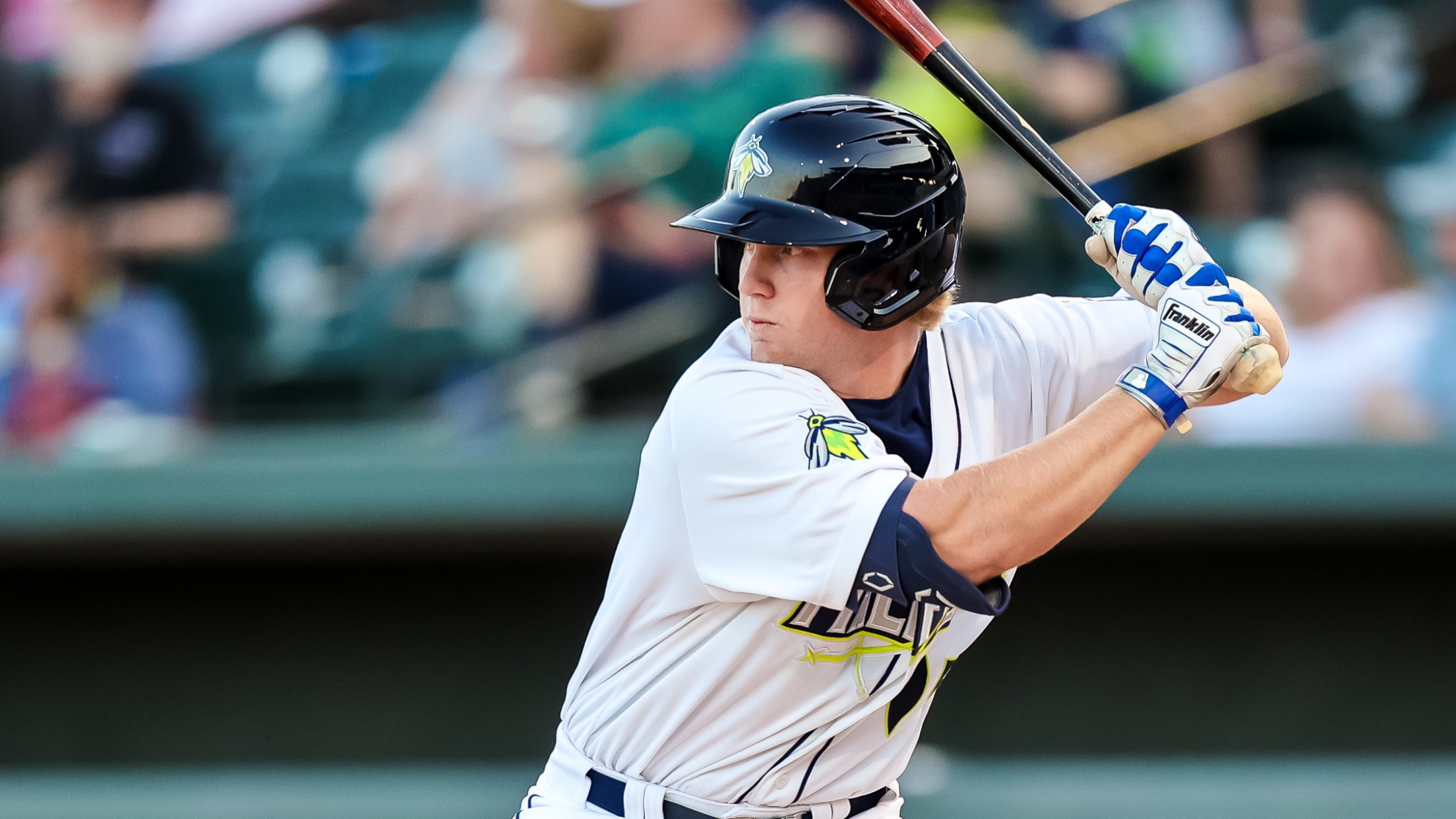 COLUMBIA, SC – The Fireflies stormed back, scoring four runs to take the lead in the ninth, before falling 5-4 in 10 innings to the Down East Wood Ducks Thursday night at Grainger Stadium. In the first inning, River Town drew a two-out walk in the first frame to extend
COLUMBIA, SC – The Fireflies stormed back, scoring four runs to take the lead in the ninth, before falling 5-4 in 10 innings to the Down East Wood Ducks Thursday night at Grainger Stadium.
In the first inning, River Town drew a two-out walk in the first frame to extend his on-base streak to 28-games, tying Jeremy Vasquez for the longest streak in franchise history. Vasquez accomplished the feat April 5-May 6, 2018. Town has reached base safely 53 times since his streak began June 9.
Another Fireflies (12-6) player who is red-hot is Luinder Avila. The righty spun five innings in his start, allowing only a pair of hits while striking out eight hitters. In Avila's last three starts, dating back to June 25, he has allowed only two earned runs in 17 innings (1.06 ERA) while fanning 15 hitters.
After tying the game in the bottom of the ninth and holding Columbia scoreless in the 10th, Alejandro Osuna singled off Shane Connolly (L, 0-2) to score Abimelic Ortiz, who began the inning on second base, to win the game.
Columbia scored four runs to take the lead in the top of the ninth inning. Town singled with one out to start the frame, then Carter Jensen doubled and Enrique Valdez was hit by a pitch to set the table. Guillermo Quintana drew a bases loaded walk to get Columbia on the board. Then a two-run single from Erick Peña tied the game 3-3. Finally, Peña and Quintana operated a double steal to put the Fireflies in front 4-3.
The turning point in the game came in the sixth inning. Ben Wereski entered the game and after fielding errors from Dayton Dooney and Enrique Valdez, Down East (10-7) scored a trio of unearned runs to put the Wood Ducks into position to claim the game.
The Fireflies continue their series with the Down East Wood Ducks tomorrow night at Grainger Stadium at 7 pm. RHP Ben Kudrna (1-3, 2.25 ERA) earns the call for Columbia and RHP Josh Stephan (3-2, 2.75 ERA) gets the nod for Down East.
Columbia heads home July 22-24 after the All-Star Break for a weekend series. The Fireflies will have a t-shirt giveaway, a fireworks show and will host Night Under the Big Top, bringing the circus lifestyle to Segra Park. Saturday's game caps off with the Fireflies shooting a man out of a cannon on the field prior to a Fireworks show! For tickets, visit FirefliesTickets.com.