Six Walks Mark Difference in Fireflies Loss
Three walks come around to score in 5-4 loss to 'Ballers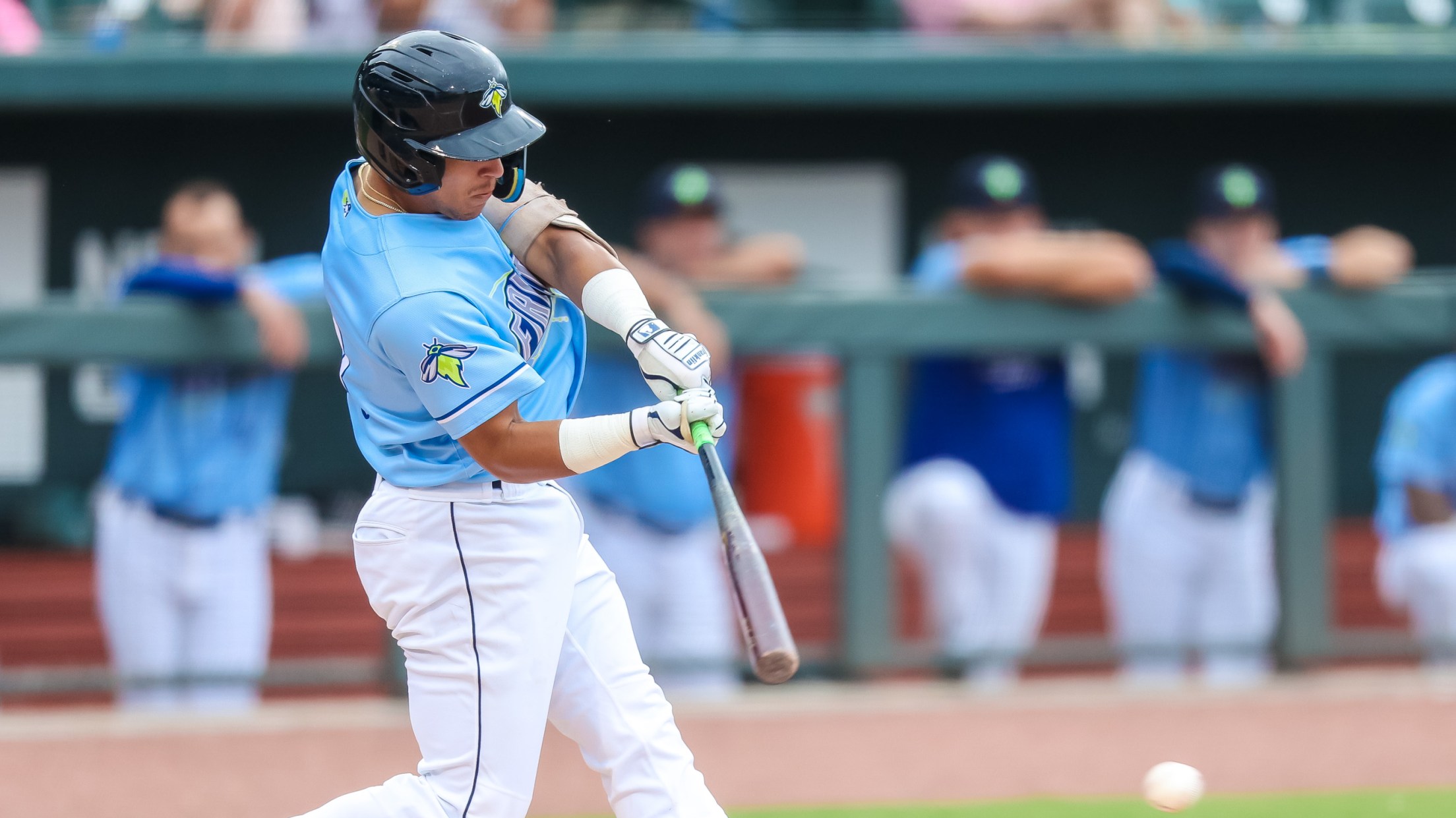 COLUMBIA, SC – The Fireflies pitching staff walked six batters and three came around to score as Columbia dropped the opener to the Kannapolis Cannon Ballers 5-4 Tuesday evening at Atrium Health Ballpark. The Cannon Ballers now own a 1.5 game lead in the South Division standings. The difference came
COLUMBIA, SC – The Fireflies pitching staff walked six batters and three came around to score as Columbia dropped the opener to the Kannapolis Cannon Ballers 5-4 Tuesday evening at Atrium Health Ballpark. The Cannon Ballers now own a 1.5 game lead in the South Division standings.
The difference came in the first inning. Starter Ben Hernandez (L, 1-5) only lasted 0.2 innings, walking three batters and allowing three additional hits as Kannapolis ushered in four runs before Shane Connolly swept up the final out to strand a pair of inherited runners.
In the third inning, Wander Arias walked Misael Gonzalez with the bases loaded to plate Benyamin Bailey to push the Cannon Ballers (16-9) lead to 5-1.
Columbia (14-10) started their scoring in the top of the second inning when Erick Peña smashed his eighth homer of the season 412' to right field to cut into Kannapolis's lead.
In the sixth frame, Carter Jensen pushed a single up the middle to plate Daniel Vazquez and bring the Fireflies within three. With a pair of outs in the inning, Omar Hernandez came up to the plate with the bases loaded, and was able to pull a single to right to bring Enrique Valdez and Jensen home to bring the score to 5-4 in favor of Kannapolis.
Columbia continues their series with the Cannon Ballers tomorrow afternoon at 12:05 pm at Atrium Health Ballpark. RHP Shane Panzini (0-2, 3.73 ERA) gets the nod for Columbia and Kannapolis counters with RHP Kohl Simas (2-1, 2.49 ERA).
The Fireflies return home to Segra Park August 2, where they'll face the Charleston RiverDogs at home for the first time in the 2022 season. We have a week jam-packed with promotions, including Paw Patrol Night August 6! Tickets are available at FirefliesTickets.com.