Fireflies Drop Finale 9-0 to Kannapolis
Columbia splits series and remains half a game from first place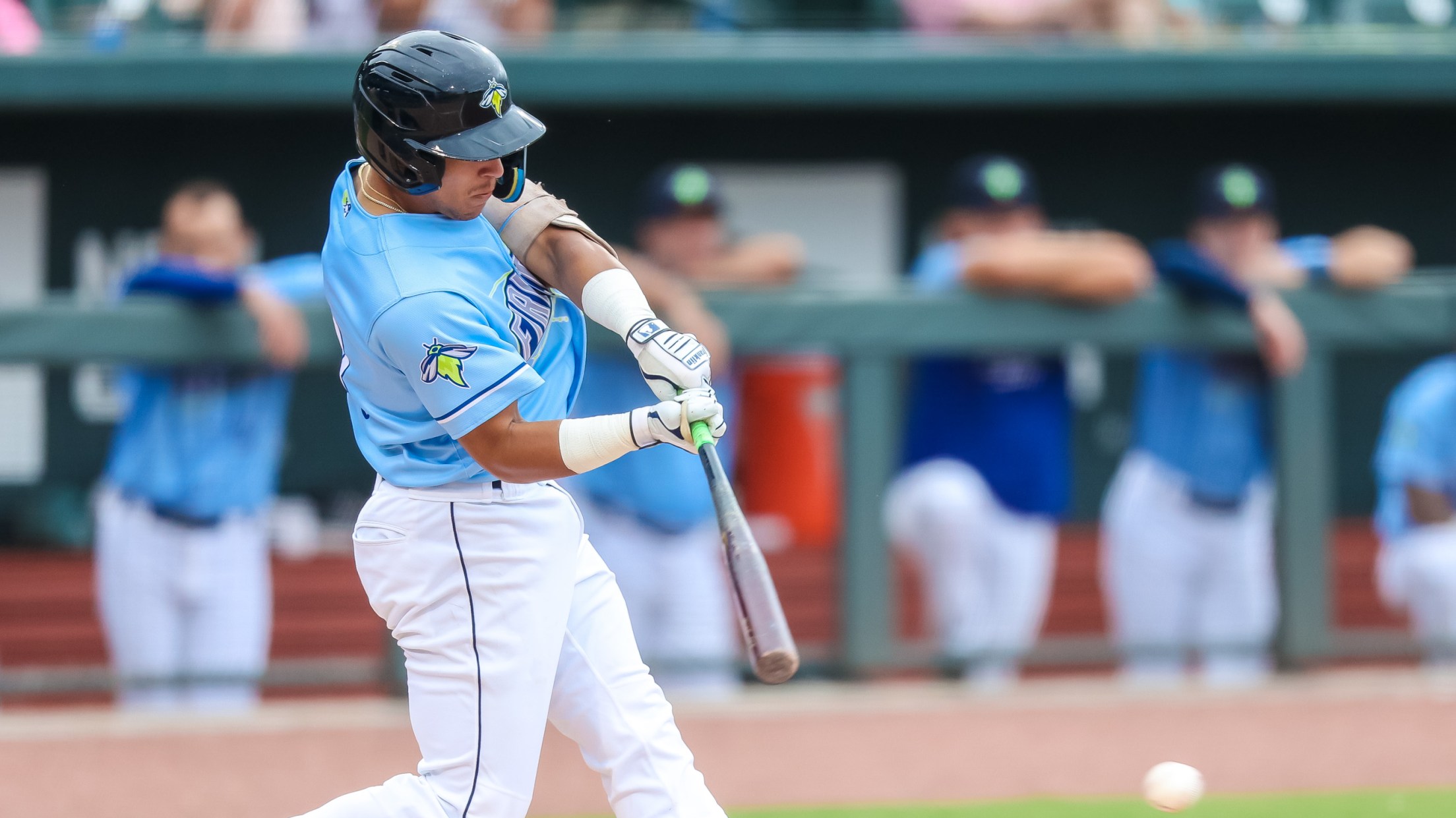 COLUMBIA, SC – The Fireflies offense was stifled as they dropped the series finale to the Cannon Ballers 9-0 Sunday afternoon at Atrium Health Ballpark. Columbia (17-12) starter Ben Hernandez (L, 1-6) cruised through the first four innings before allowing a two-run homer to DJ Gladney in the fifth inning
COLUMBIA, SC – The Fireflies offense was stifled as they dropped the series finale to the Cannon Ballers 9-0 Sunday afternoon at Atrium Health Ballpark.
Columbia (17-12) starter Ben Hernandez (L, 1-6) cruised through the first four innings before allowing a two-run homer to DJ Gladney in the fifth inning that put Kannapolis (18-12) in front. Hernandez left the game allowing just those two runs, but Gladney had a larger role to play in the game. The first baseman came to the plate again in the seventh and jump-started the frame with his second two-run bomb of the game to push Kannapolis to a 4-0 lead.
Kannapolis would go on to score four more runs in the seventh, exiting the frame with an 8-0 lead. The Fireflies have now been outscored 80-41 in the seventh inning of games in 2022. The final run in the game came off another long ball for the Cannon Ballers. Wilfred Veras hit a solo blast beyond the batters' eye giving Kannapolis their fourth round-tripper and ninth run of the game.
The lone offensive highlight for the Fireflies came in the first. Catcher Omar Hernandez singled to extend his season-best hitting streak to seven games. Over the stretch, he is 9-29 (.310) with a homer and six RBI.
Columbia kicks off a series with the Charleston RiverDogs at Segra Park Tuesday at 7 pm. RHP Shane Panzini (0-2, 4.08 ERA) gets the nod for the Fireflies and Charleston has yet to name their starter.
The Fireflies return home to Segra Park August 2, where they'll face the Charleston RiverDogs at home for the first time in the 2022 season. We have a week jam-packed with promotions, including Paw Patrol Night August 6! Tickets are available at FirefliesTickets.com.