Fireflies Stunned in 10-3 Loss
Columbia drops first two to RiverDogs at Segra Park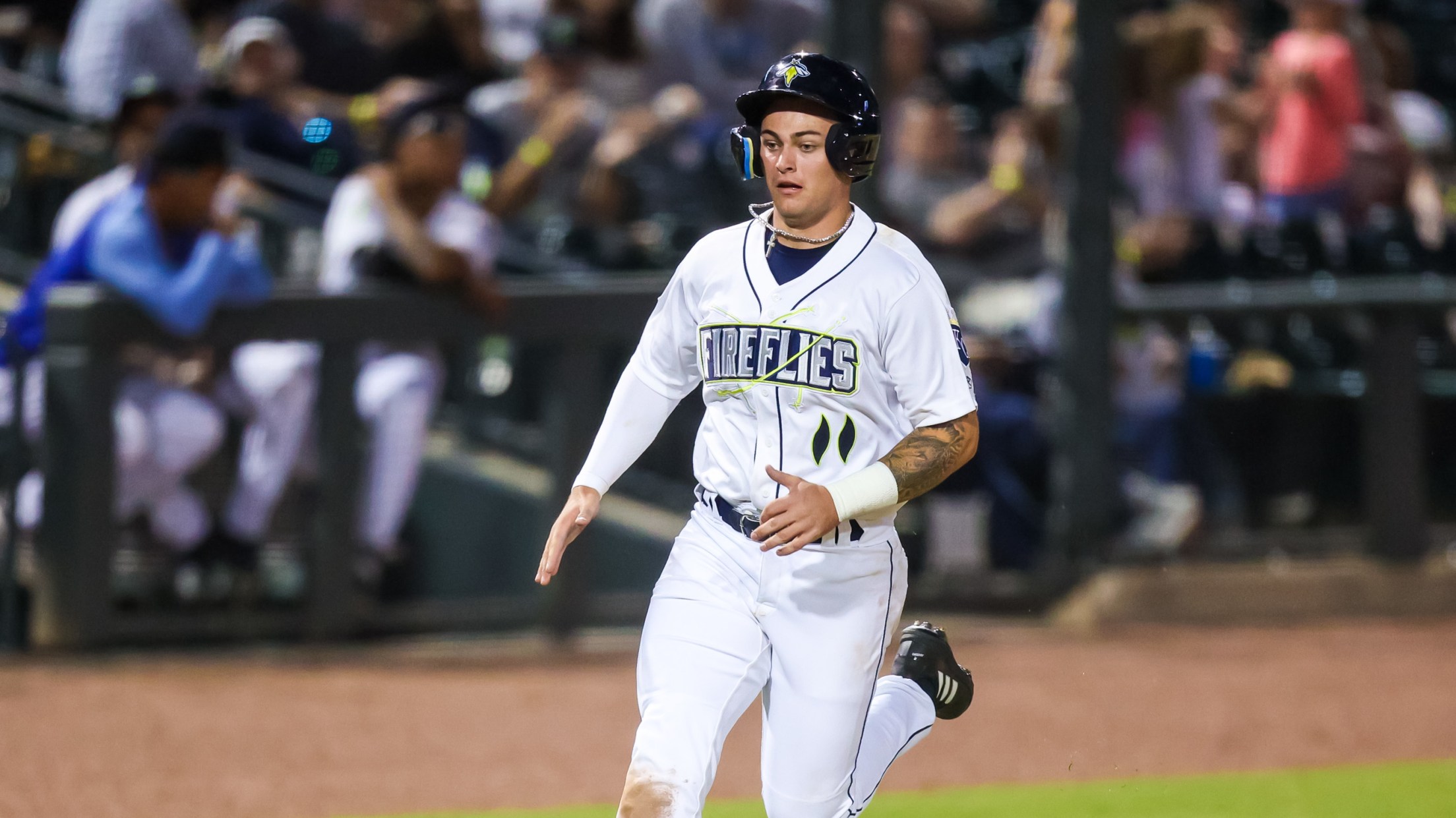 COLUMBIA, SC – The Fireflies weren't able to keep the RiverDogs bats at bay, giving up 10 or more runs on back-to-back nights as they fell to the RiverDogs 10-3 in seven innings at Segra Park Wednesday night. Charleston jumped out of the gates hot in the top of the
COLUMBIA, SC – The Fireflies weren't able to keep the RiverDogs bats at bay, giving up 10 or more runs on back-to-back nights as they fell to the RiverDogs 10-3 in seven innings at Segra Park Wednesday night.
Charleston jumped out of the gates hot in the top of the third inning. Shane Sasaki charged up the order, launching his second homer of the season over the home run porch to tie the game 1-1. After that, Carson Williams was hit by and a pitch and Willy Vasquez walked to set up Bobby Seymour for a two-run double to break the stalemate.
The RiverDogs offense kept piling it on after that as four straight hitters reached safely to score three more runs in the fourth, sinking Luinder Avila (L, 5-8) to his second loss in three games. After fanning five in the first two innings, the righty allowed seven earned runs in the next pair of innings before handing the ball to the pen.
The Fireflies jumped on the board first again tonight. Designated hitter Carter Jensen led off the bottom of the second golfing a two-bagger into right-center field. He later came around as Enrique Valdez bounced into a 4-6-3 double play, granting Columbia a 1-0 lead.
Columbia's final two runs chased Over Galue (W, 9-1) out of the game after the fifth inning. Enrique Valdez and Guillermo Quintana set the table with a single and a walk out of the gates before Omar Florentino
The Fireflies continue their series with the Charleston RiverDogs tomorrow at Segra Park at 7:05 pm. LHP Frank Mozzicato (1-4, 5.19 ERA) climbs the hill for Columbia and RHP JJ Goss (2-5, 4.39 ERA) counters for Charleston.
Tomorrow is a Budweiser Thirsty Thursday at Segra Park. Fans can purchase $2 12 oz cans of Bud Light at Segra Park and all fountain sodas and draft beers will be half-priced. Tickets are available at FirefliesTickets.com.