Four-Run Second Seals Columbia Loss
Fireflies shutout for eighth time this season in 4-0 loss to CSC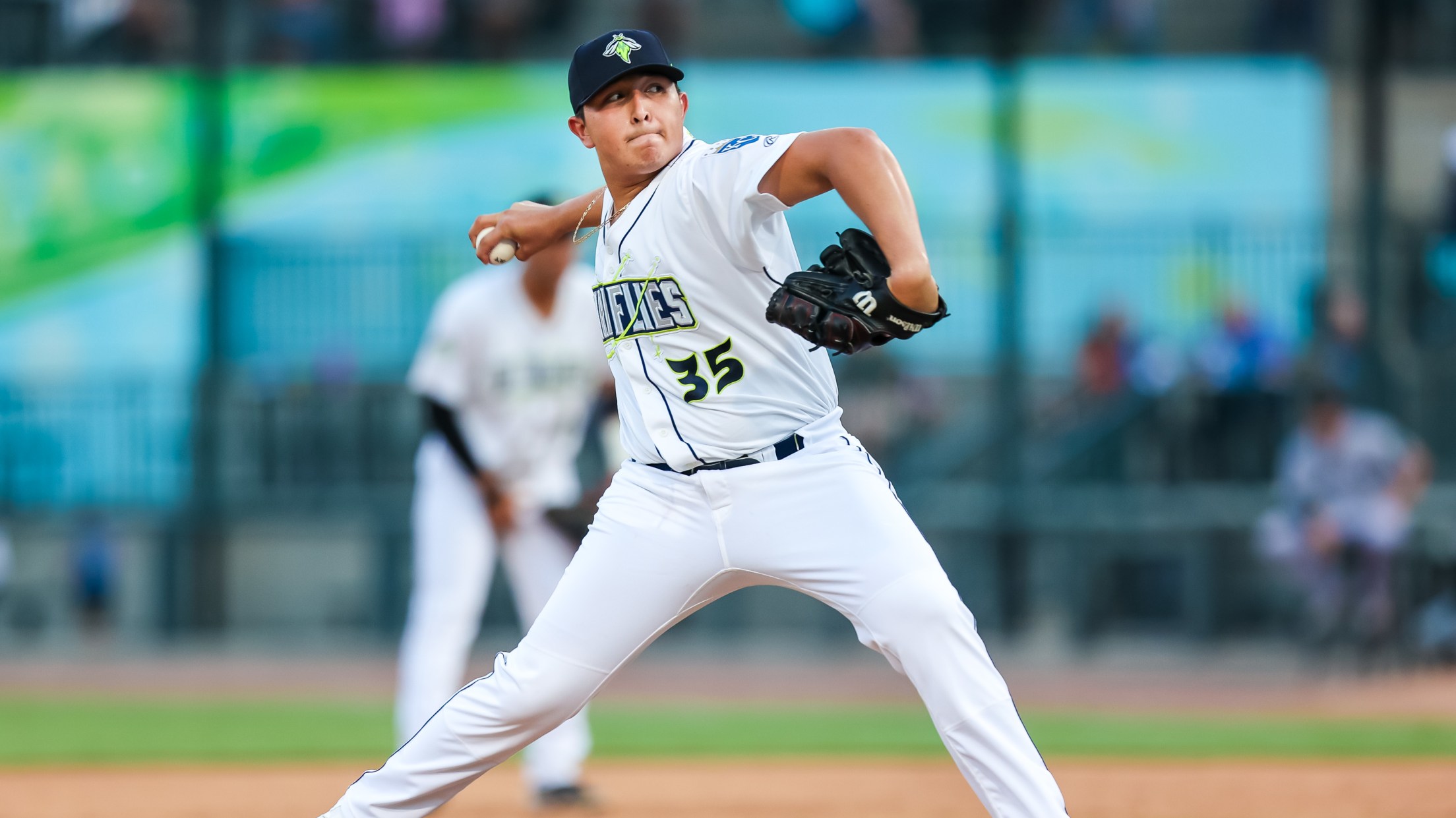 COLUMBIA, SC – The Fireflies offense wasn't able to scratch the score column, as a fatal second inning sinks their chances in a 4-0 loss to the RiverDogs Thursday night at Segra Park. Charleston (20-12) jumped on top in the second inning. After Frank Mozzicato recorded the first four outs
COLUMBIA, SC – The Fireflies offense wasn't able to scratch the score column, as a fatal second inning sinks their chances in a 4-0 loss to the RiverDogs Thursday night at Segra Park.
Charleston (20-12) jumped on top in the second inning. After Frank Mozzicato recorded the first four outs on seven pitches, he issued a walk to Kenny Piper and then allowed back-to-back singles to Oneill Manzueta and Daiwer Castellanos to set the table for the frame. Then with two outs, Alejandro Pie singled to score a pair of runs to break the scoreless tie. Shane Sasaki struck out with two outs, but reached first base on a wild pitch that allowed Castellanos to score. Finally, a wild pitch plated Pie to bring Charleston's lead to 4-0 prior to the end of the inning.
Mozzicato (L, 1-5) finished the game with five innings of work for a second-consecutive outing. He fanned four innings and gave up four runs before handing the ball off to Jonatan Bernal, who was electric out of the bullpen. The righty spun four innings and cut down seven RiverDogs while allowing only a trio of base runners.
Pitching was the name of the game for the Riverdogs. JJ Goss (W, 3-5) came out and shut down the Fireflies, allowing four hits scattered across six innings. Then, Neraldo Catalina spun two scoreless in the bullpen before Antonio Menendez worked the ninth. Tonight was the eighth time Columbia has been shut out this season.
Columbia opens up the weekend vs the RiverDogs tomorrow night at Segra Park at 7:05 pm. RHP Ben Kudrna (2-4, 2.66 ERA) takes the ball for Columbia and Charleston counters with RHP Ben Peoples (4-4, 3.46 ERA).
Tomorrow is Teacher Appreciation Night and Welcome Back to School Night brought to you by Webster University. The first 1,000 fans in attendance will receive a Fireflies jersey lunchbox and we'll honor a trio of Midlands Teachers with a Neon Apple Award and a prize to help pay for school supplies. Tickets are still available at FirefliesTickets.com.