Fireflies Fall Behind in Extras in 6-3 Loss
Team pushed Charleston to the ropes, but couldn't churn out win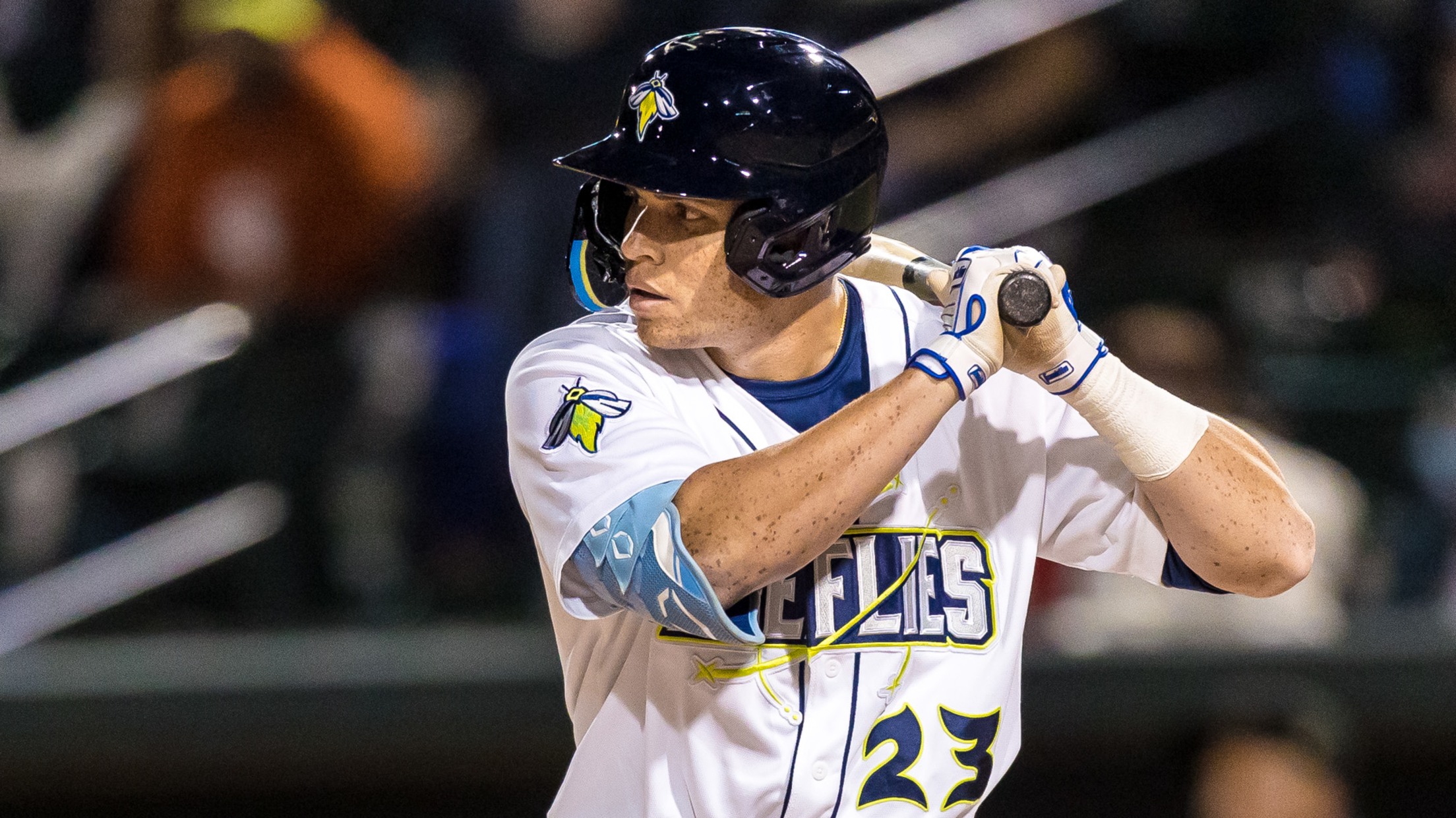 COLUMBIA, SC – The Fireflies gave up three runs in the 10th as they dropped their fifth-straight game 6-3 to the Charleston RiverDogs Friday night at Segra Park. Luis Barroso (L, 3-6) gave up a lead-off single to Julio Meza in the 10th to set the table. Shane Sasaki bounced
COLUMBIA, SC – The Fireflies gave up three runs in the 10th as they dropped their fifth-straight game 6-3 to the Charleston RiverDogs Friday night at Segra Park.
Luis Barroso (L, 3-6) gave up a lead-off single to Julio Meza in the 10th to set the table. Shane Sasaki bounced into a fielder's choice that scored Castellanos. Then Carson Williams smashed a ball to left that pushed the RiverDogs (21-12) to a 6-3 lead.
Kamron Fields (W, 2-0) was able to hold the Fireflies scoreless in two innings of relief to earn his second win of the season.
Columbia (17-16) tied the game in the seventh. Enrique Valdez doubled to lead-off the frame, then Erick Peña smacked his second double of the game to even the score 3-3.
The RiverDogs nabbed the lead in the top of the sixth inning. Ryan Spikes led-off the inning with a homer that hooked around the left field foul pole to cut Columbia's lead to 2-1. It was the first homer Ben Kudrna gave up in his professional career. The righty had worked 45.2 innings prior to serving up the blast.
Carson Williams and Willy Vasquez both came around on a Oneill Manzueta two RBI single to put Columbia in a 3-2 out and end Kudrna's evening after 5.1 innings. The Kansas native had an 11-inning scoreless streak that was snapped in the top of the sixth.
The Fireflies broke the scoreless tie in the bottom of the second inning. After Omar Hernandez drew a two out walk, Erick Peña doubled to right to bring around Hernandez to give Columbia the lead.
Darryl Collins jumped on the second pitch of the fourth inning and drilled a three-bagger to the right-center alley. Guillermo Quintana popped a single to shallow right to score Collins and double Columbia's lead.
Columbia continues their series with the Charleston RiverDogs tomorrow night at 6:05 pm at Segra Park. Righty Ben Hernandez (1-6, 4.37 ERA) climbs the hill for Columbia and RHP Daiveyon Whittle (1-4, 3.78 ERA) gets the nod for Charleston.
Join the Fireflies for Nickelodeon's PAW Patrol Night at Segra Park tomorrow at 6:05 pm. We'll have a special PAW Patrol jersey auction, appearances from Chase and Marshall and fireworks following the game. Limited tickets are available at FirefliesTickets.com.