Baserunning Mistake Costs Fireflies the Finale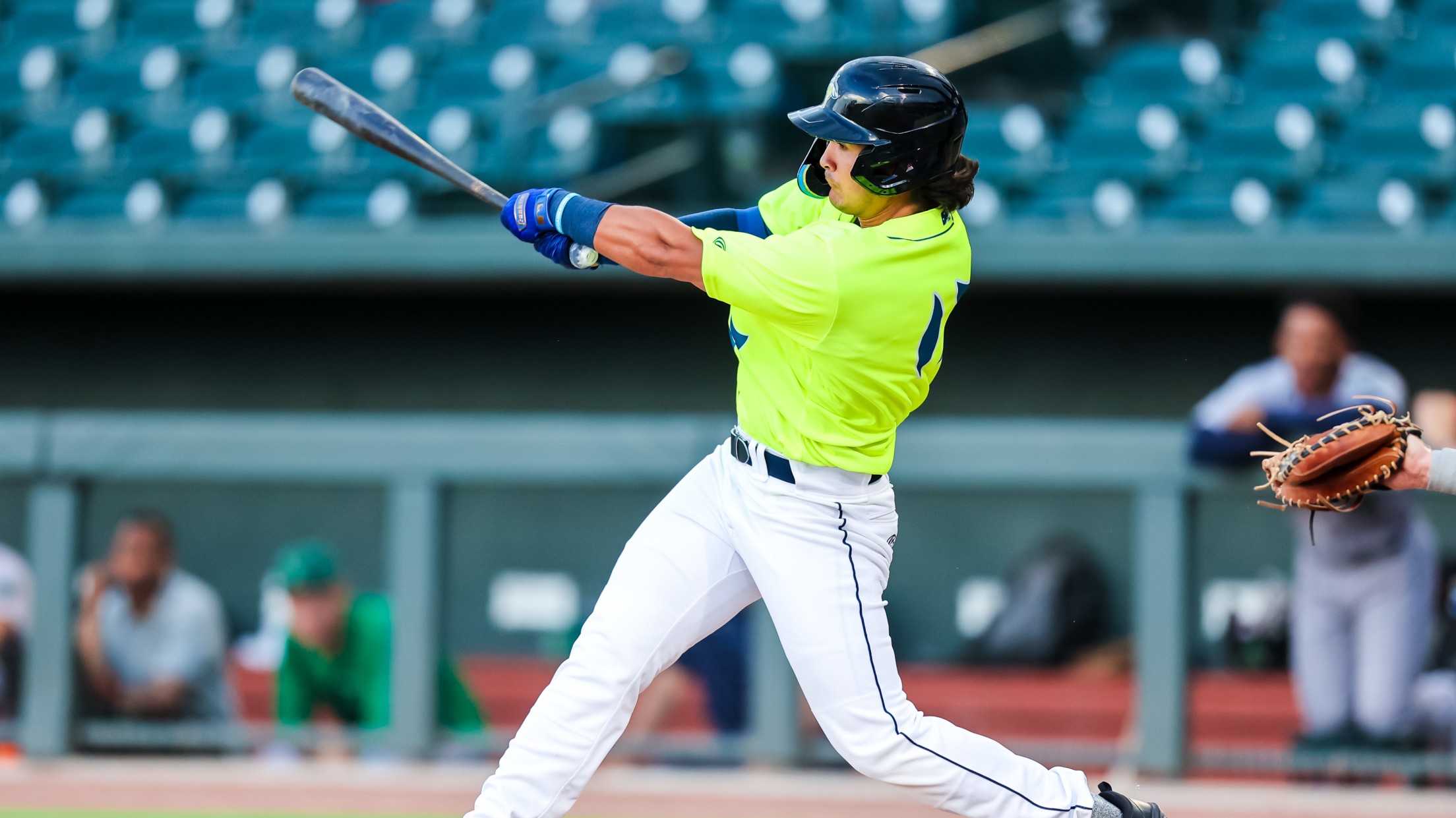 COLUMBIA, SC – The Fireflies led until the ninth, and then lost their second game to the RiverDogs in extras this series, 4-3 Sunday evening at Segra Park. Columbia (18-17) gave up the lead in the top of the tenth inning, after the placed runner, Daiwer Castellanos advanced to third
COLUMBIA, SC – The Fireflies led until the ninth, and then lost their second game to the RiverDogs in extras this series, 4-3 Sunday evening at Segra Park.
Columbia (18-17) gave up the lead in the top of the tenth inning, after the placed runner, Daiwer Castellanos advanced to third on a bunt, Shane Sasaki slapped a sacrifice fly to left, scoring Castellanos on a bang-bang play at home.
Omar Florentino was placed at second to start off the bottom of the tenth and was erased after being caught between second and third between pitches. The Fireflies ended the game with a runner at third, trailing by one.
The RiverDogs (22-13) tied the game in the ninth inning. Bobby Seymour led the frame off with his third triple of the season, then Kenny Piper hit a single to left off Ben Wereski (BS, 3; L 2-4) to even the game 3-3.
Hustle was the name of the game for the Fireflies, who took the lead in the bottom of the sixth inning when Omar Hernandez laid down a bunt with one out. On the fielder's choice, Guillermo Quintana was cut down running to second, but Enrique Valdez scored all the way from second to push Columbia in front 3-2.
The Fireflies tied the game on a hustle play too. With two outs in the bottom of the fifth, Daniel Vazquez legged out an infield single on a two-hopper to shortstop that scored Dayton Dooney from third base.
Columbia's first run came in the bottom of the second when Dayton Dooney crushed his fourth homer of the season to left field to tie the game 1-1. It was the second baseman's first homer since July 9. Dooney finished the game with a double and homer and two runs scored.
Following the off day, Columbia travels to Myrtle Beach to begin a six-game set with the Pelicans at TicketReturn.com Stadium. Both teams have yet to name their starting pitchers for the series.
The Fireflies return home for a two-week homestand against the Kannapolis Cannon Ballers and the Salem Red Sox August 16-28. The Fireflies will host Marvel Defenders of the Diamond Night and wear special Black Panther Jerseys, host two fireworks shows and giveaway two shirts on the homestand. Tickets are available at FirefliesTickets.com.