Late Surge the Difference in 2-1 Win
Fireflies score a pair of runs in the eighth to win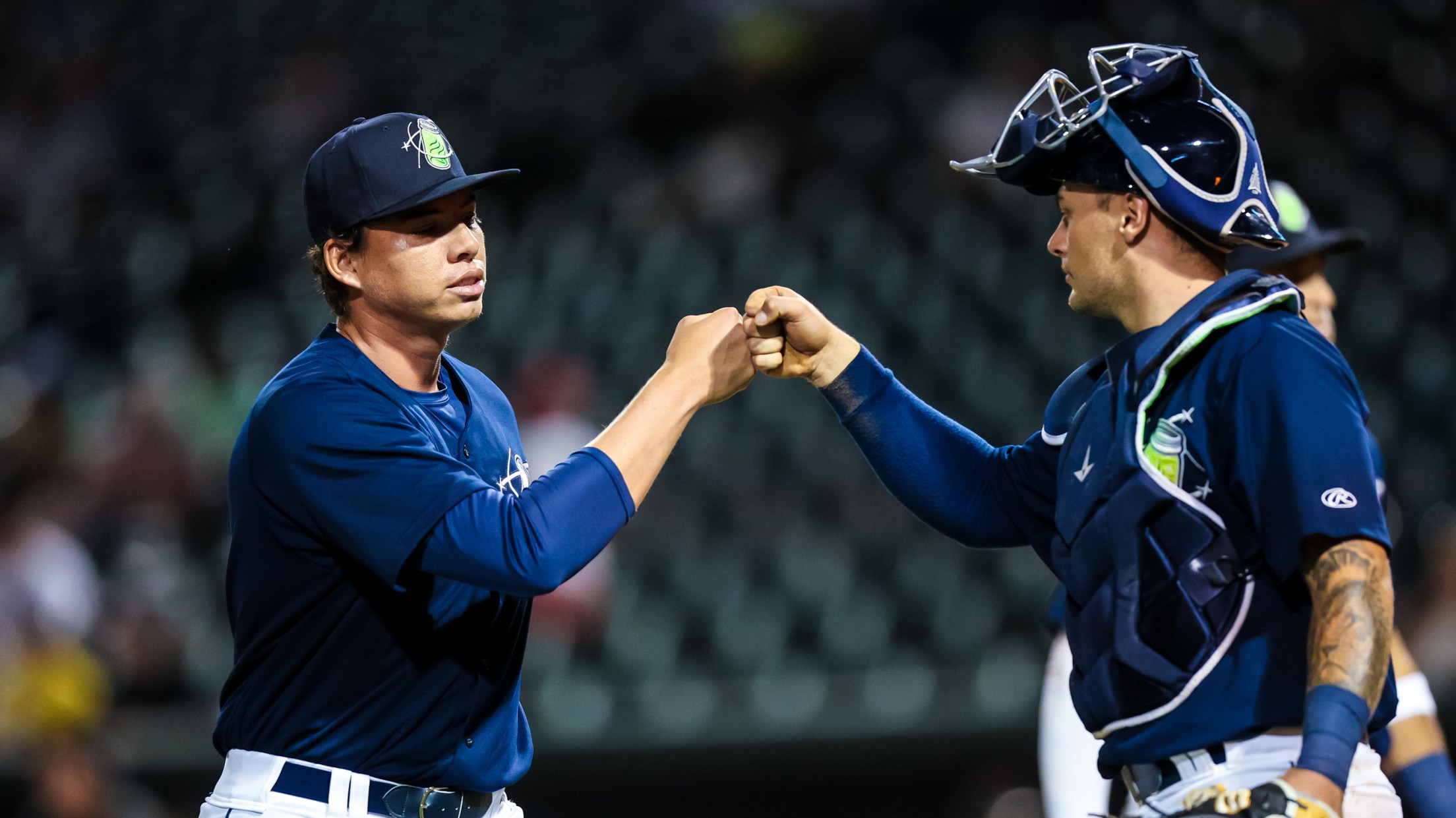 COLUMBIA, SC – The Fireflies scored a pair of runs in the eighth inning to bounce back and earn a 2-1 win over the Myrtle Beach Pelicans Thursday night at TicketReturn.com Field. Columbia's (19-19) offense came alive with two outs in the top of the eighth inning. Erick Peña drew
COLUMBIA, SC – The Fireflies scored a pair of runs in the eighth inning to bounce back and earn a 2-1 win over the Myrtle Beach Pelicans Thursday night at TicketReturn.com Field.
Columbia's (19-19) offense came alive with two outs in the top of the eighth inning. Erick Peña drew a lead-off walk and David Hollie singled to place runners on first and second with no one out. After Frankie Scalzo retired the next two batters, Daniel Vazquez legged out an infield single to plate Peña and tie the game 1-1. The next batter, Gavin Cross, struck out, but on the wild pitch and throw down to first, Hollie was able to motor home to give the Fireflies their first lead of the game.
Jack Aldrich (S, 3) entered the game in the eighth and ceded a lead-off triple to Alejandro Rivero. The southpaw then forced a groundout and fanned back-to-back hitters to end the inning and keep the Fireflies one-run lead intact.
Pitching was a key to the game for the Fireflies again. Ben Kudrna spun 4.1 innings, allowing a single earned run before Luis Barroso (W, 4-6) came in to strand a pair of inherited runners. Barroso spun 2.2 scoreless before giving way to Aldrich.
Columbia continues their series with the Pelicans tomorrow night at 7:05 pm at TicketReturn.com Field. RHP Ben Hernandez (1-6, 4.23 ERA) gets the nod for Columbia and Myrtle Beach counters with LHP Luis Angel Rodriguez (6-1, 3.06 ERA).
The Fireflies return home for a two-week homestand against the Kannapolis Cannon Ballers and the Salem Red Sox August 16-28. The Fireflies will host Marvel Defenders of the Diamond Night and wear special Black Panther Jerseys, host two fireworks shows and giveaway two shirts on the homestand. Tickets are available at FirefliesTickets.com.