Three Bases Loaded Walks Lead to Columbia Win
Fireflies regain lead with two outs in the eighth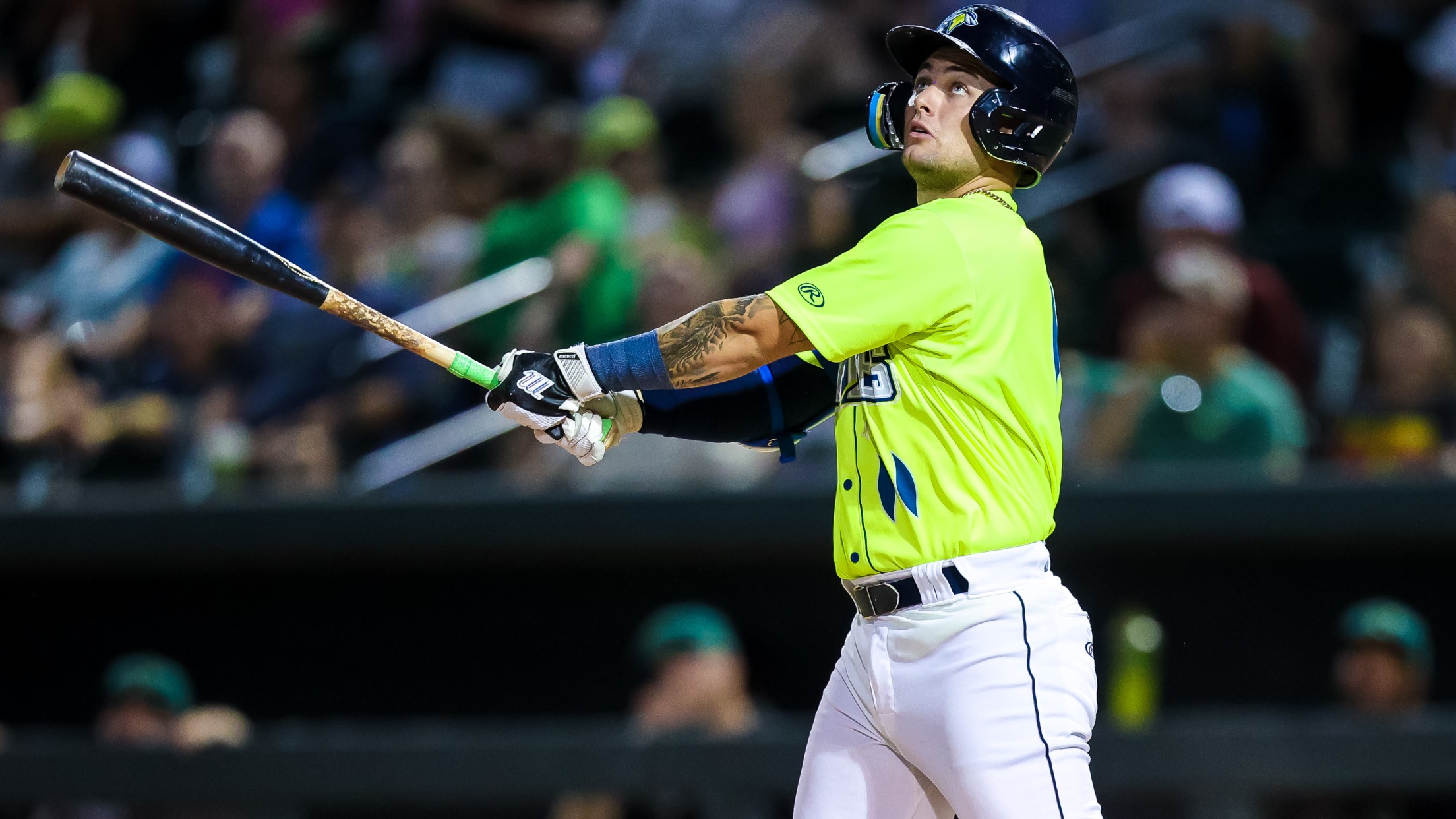 COLUMBIA, SC – The Fireflies used three bases loaded walks to bolster their offense to a 4-3 win over Myrtle Beach Saturday night at TicketReturn.com Field. Columbia has now won three consecutive games and can take the series with a win tomorrow. Carter Jensen led the eighth off with his
COLUMBIA, SC – The Fireflies used three bases loaded walks to bolster their offense to a 4-3 win over Myrtle Beach Saturday night at TicketReturn.com Field. Columbia has now won three consecutive games and can take the series with a win tomorrow.
Carter Jensen led the eighth off with his third hit of the game, a single to right. Columbia's (21-19) backstop is 9-13 on the series, including a four-hit performance Saturday evening. After an Omar Hernandez sacrifice bunt and a Guillermo Quintana ground out, Myrtle Beach (21-20) opted to intentionally walk Erick Peña. After Yeudi Advincola was hit by a pitch, Lizandro Rodriguez drew a six pitch walk that plated Jensen and broke the stalemate, giving Columbia a 4-3 lead.
The Fireflies did the majority of their scoring in the first inning though. Jensen got things going with a single that scored Jean Ramirez in the top of the first with one out. Next, Guillermo Quintana and Omar Hernandez drew bases loaded walks to give Columbia a 3-0 lead before Myrtle Beach could even come to the plate.
The bullpen was the key to the game yet again. Shane Panzini allowed the Firelfies to keep pace with the Pelicans, spinning 4.2 innings and striking out half a dozen Pelicans while allowing three runs. Then Marlin Willis (W, 3-1) worked 2.1 scoreless before handing the ball to Ben Wereski (S, 2) who closed out the game with two scoreless innings of relief.
Columbia closes out the series with the Myrtle Beach Pelicans tomorrow at TicketReturn.com Field at 6:30 pm. RHP Luinder Avila (5-8, 4.91 ERA) gets the nod for Columbia while Myrtle Beach counters with RHP Grant Kipp (Carolina League debut).
The Fireflies return home for a two-week homestand against the Kannapolis Cannon Ballers and the Salem Red Sox August 16-28. The Fireflies will host Marvel Defenders of the Diamond Night and wear special Black Panther Jerseys, host two fireworks shows and giveaway two shirts on the homestand. Tickets are available at FirefliesTickets.com.