Late Offense Key for Columbia in Win
Columbia scores three in sixth and seventh to claim opener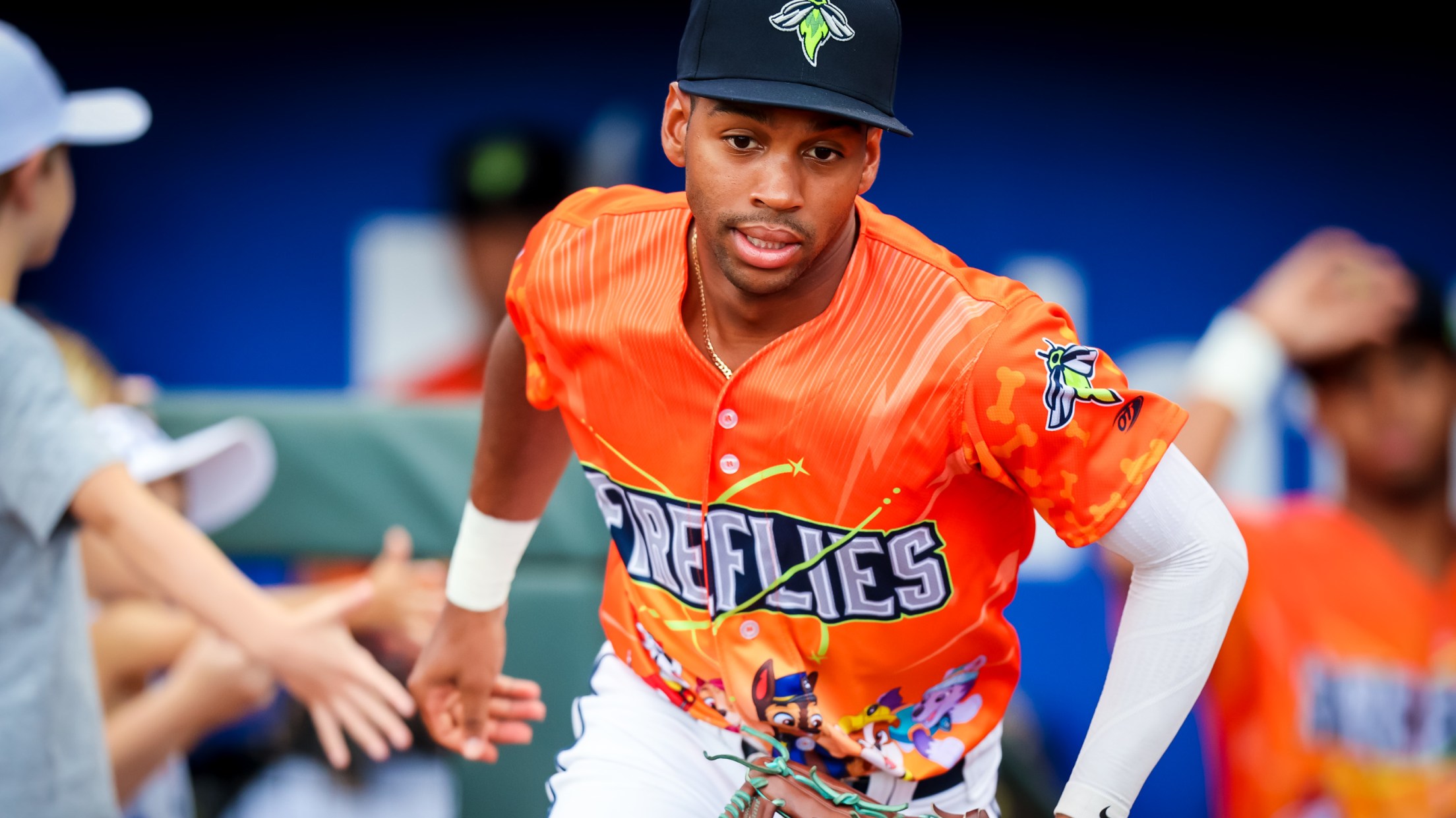 COLUMBIA, SC – The Fireflies rallied, gaining their first lead in the seventh inning, as they toppled over Kannapolis 6-4 at Segra Park Tuesday night. Omar Hernandez came up with Javier Vaz and Jean Ramirez in scoring position in the seventh inning and only a single out. With two strikes
COLUMBIA, SC – The Fireflies rallied, gaining their first lead in the seventh inning, as they toppled over Kannapolis 6-4 at Segra Park Tuesday night.
Omar Hernandez came up with Javier Vaz and Jean Ramirez in scoring position in the seventh inning and only a single out. With two strikes on Columbia's (23-19) backstop, the righty slashed a ground-rule double into the Fireflies bullpen to put Columbia in front 6-4.
It was the two new draftees who tied the game for Columbia. In the sixth inning, Gavin Cross slapped a double to left field and then Cayden Wallace pulled a triple to left-center field to tie the game 4-4.
The battle back for Columbia started in the second frame. Javier Vaz poked a two-run single through the middle to cut Kannapolis's (22-21) lead to 3-2. The Fireflies tied the game in the fourth when Guillermo Quintana got caught in a run down, allowing Cross to score and tie the game.
Vaz was a major contributor early when the Fireflies bats left the bases loaded three-consecutive innings. He finished the night 1-1 with three walks, a stolen base and two RBI.
The bullpen played a key role in the Fireflies win again, working 4.1 scoreless frames. Matt Stil (W, 2-1) started things off with 2.1 scoreless innings. Next, Cooper McKeehan worked a scoreless eighth in his Fireflies debut before handing the ball to Oscar Rayo (S, 1) who fanned all three batters he faced in his first save opportunity in professional baseball. The pen has allowed only two runs in their last 22.2 innings (0.82 ERA).
Kannapolis broke through before the Fireflies bats could come to the dish. Wes Kath started off the scoring, blasting his 12th homer of the season to break the scoreless tie. Next, DJ Gladney scored on a two out single from Calby Smelley to put Kannapolis up 2-0 in the top of the first.
The Cannon Ballers were able to make the score 3-0 before Columbia was able to score their first run, as James Beard singled on a bunt. A throwing error from Omar Hernandez allowed Jacob Burke to come around and add some insurance to Kannapolis' lead.
The Fireflies continue their series vs the Kannapolis Cannon Ballers tomorrow night at Segra Park at 7:05 pm. Southpaw Frank Mozzicato (1-6, 5.06 ERA) gets the nod for Columbia and RHP Kohl Simas (2-1, 3.10 ERA) counters for Kannapolis.
Tomorrow is a Whiteclaw Wednesday at Segra Park. Fans can purchase 16 oz cans of Whiteclaw seltzers for only $5. If that weren't enough, it's also a Trash the Poop Wag-Along Wednesday, where you can bring your dog to the game! Tickets are available at FirefliesTickets.com.