Fireflies Blow Away Cannon Ballers 12-1
Seven-run sixth, two HR game from Cross propel Fireflies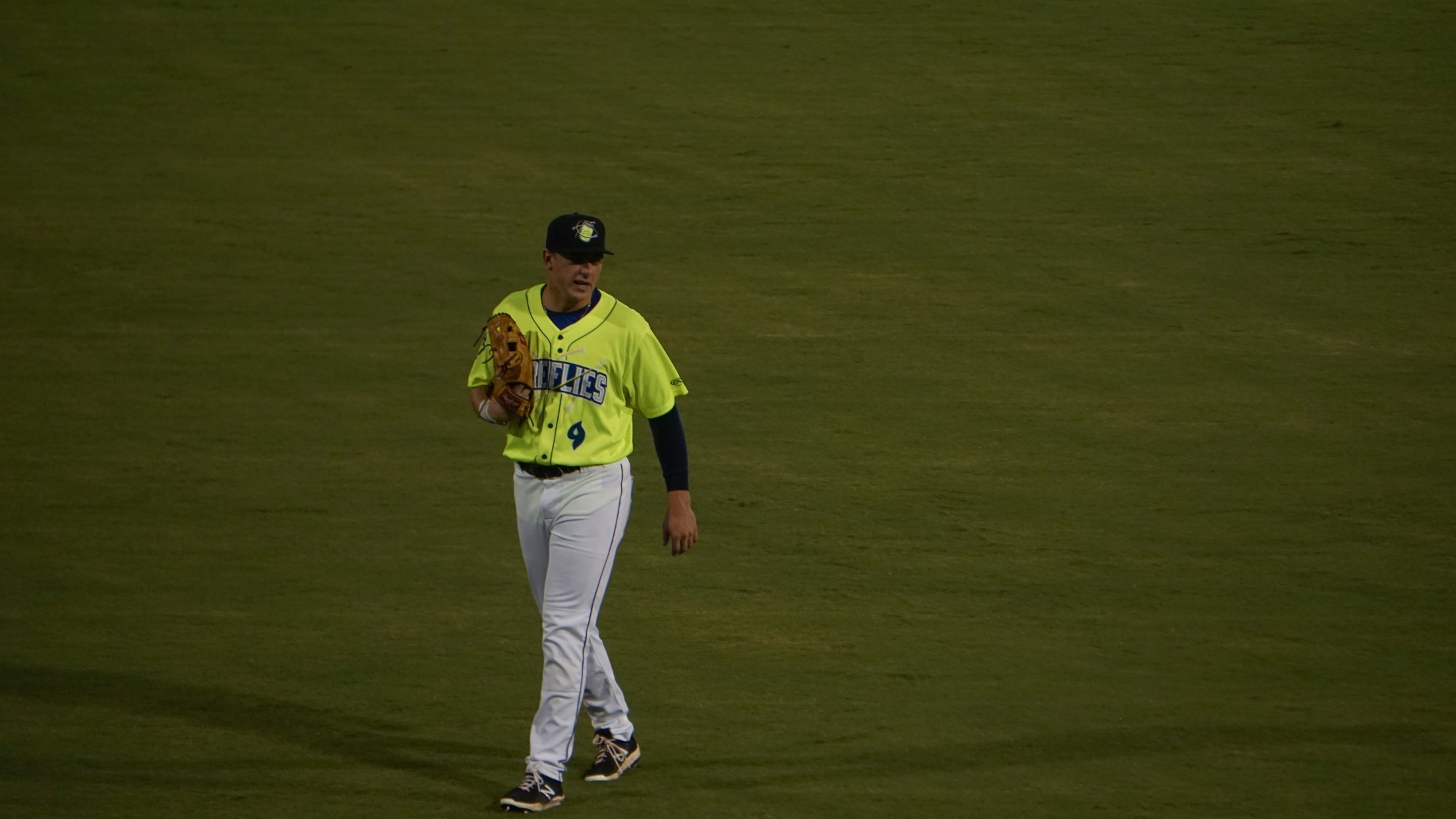 COLUMBIA, SC – The Fireflies offense exploded for seven runs in the sixth inning as they beat the Kannapolis Cannon Ballers 12-1 Wednesday night at Segra Park. Gavin Cross got the scoring started, ripping a mammoth two out homer to right field in the bottom of the first. It was
COLUMBIA, SC – The Fireflies offense exploded for seven runs in the sixth inning as they beat the Kannapolis Cannon Ballers 12-1 Wednesday night at Segra Park.
Gavin Cross got the scoring started, ripping a mammoth two out homer to right field in the bottom of the first. It was Cross's first homer at Segra Park and his second homer of the season, which gave Columbia a 1-0 lead.
Cross wasn't done with the long ball there. The lefty hit an opposite-field three-run homer to cap-off a seven-run sixth inning that pulled the Fireflies in front 12-1. Cross finished the night 3-5 with two homers and four RBI.
He wasn't the only notable performer, as Daniel Vazquez closed out the night with three two out RBI, Cayden Wallace reached base safely four times for the second time in his Fireflies career and Guillermo Quintana etched a two hit and two RBI performance into the scorecard.
In the second inning, the two-out magic continued for the Fireflies. Jean Ramirez drew a two out walk, stole second and came around on an Omar Hernandez single to put the Fireflies back on top 2-1.
Insurance wasn't far behind for Columbia. With ducks on the pond, Daniel Vazquez sent a seed to the left-center wall to score Cayden Wallace and Guillermo Quintana. Then, with two outs, Ramirez matched him with an RBI double to cap the three-run inning and push Columbia's lead to 5-1.
The Fireflies utilized another strong pitching performance to pad their lead Wednesday night. Frank Mozzicato was stellar, spinning four hitless innings, while fanning six Kannapolis batters. He did allow one urn, after issuing a lead-off walk to Colby Smelley. Two wildpitches allowed Smelley to come home and tie the game in the top of the second.
The pen kept their strong run rolling, working five scoreless innings. Jack Aldrich (W, 3-0) started it off with two scoreless before handing the ball to Marlin Willis who fanned seven across two scoreless frames, including a four-strikeout frame. Finally, Shane Connolly punched out a pair in the ninth inning without allowing a hit. The Fireflies bullpen has allowed only two runs in their last 27.2 innings dating back to Thursday (0.65 ERA).
The Fireflies continue their series with the Cannon Ballers tomorrow night at 7:05 pm at Segra Park. RHP Ben Kudrna (2-4, 2.86 ERA) gets the nod for Columbia while Kannapolis counters with RHP Noah Owen (5-9, 5.42 ERA).
Tomorrow is a Budweiser Thirsty Thursday at Segra Park. Fans can enjoy half-priced draft beer and fountain sodas, as well as $2 12 oz cans of Budlight all night long. Tickets are available at FirefliesTickets.com.