Hernandez Gets Third Walk-Off Single of Season
Fireflies win seventh straight in extras at Segra Park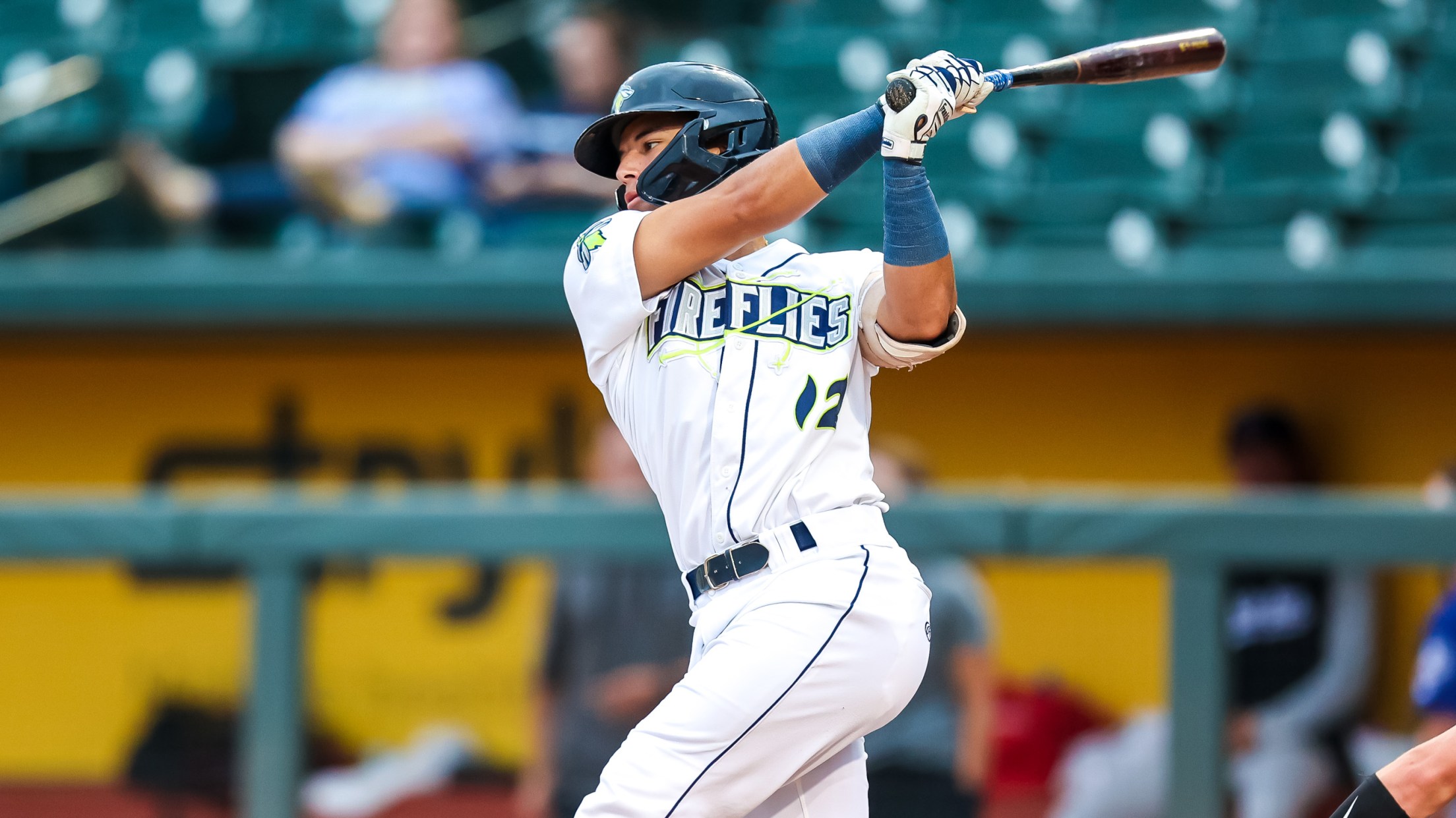 COLUMBIA, SC – The Fireflies went 10 innings Thursday night, but came out on-top after an Omar Hernandez walk-off single sent the fans happy with a 4-3 win over the Kannapolis Cannon Ballers. Hernandez came up with Jean Ramirez placed on second. The left fielder swiped his 31st stolen base
COLUMBIA, SC – The Fireflies went 10 innings Thursday night, but came out on-top after an Omar Hernandez walk-off single sent the fans happy with a 4-3 win over the Kannapolis Cannon Ballers.
Hernandez came up with Jean Ramirez placed on second. The left fielder swiped his 31st stolen base of the season on a bunt attempt from Hernandez. Then, with two strikes, Hernandez stroked a single between third and short to score the game-winning run. It is Hernandez's third walk-off single of the season and the Fireflies fifth overall walk-off winner. Hernandez has also driven in the game-winning run in three consecutive games for the Fireflies.
While Ben Wereski (W, 3-4; BS, 4) gave up the tying run in the bottom of the ninth with a pair of outs, the southpaw was masterful in the 10th, striking out DJ Gladney and Wilfred Veras before forcing Colby Smelley to ground out to strand the placed runner at second.
Another Ben, Ben Kudrna, spun his second quality start of the season, both against Kannapolis. The righty went six frames, punching out three hitters and allowing a pair of runs. Luis Barroso spun two hitless innings in relief to complete the performance.
Columbia took the lead for the first time in the third inning. Jean Ramirez bunted for a single to start off the frame and then Omar Hernandez drilled an RBI double to left field to push the Fireflies in front. The team was tied again in the bottom of the fifth, but that didn't last long as Gavin Cross doubled with one out and scored off the bat of Carter Jensen, who laced a single up the left field line to make Columbia's lead 3-2.
The Fireflies got early offense from Cayden Wallace, who launched his first-career homer to right field with one out in the second to tie the game 1-1.
The Cannon Ballers broke through first as Jordan Sprinkle led the game off with a single and Wes Kath moved him 90 feet away with a double. DJ Gladney bounced out to Ben Kudrna for the first out, but it allowed Sprinkle to score to break the scoreless tie.
The Fireflies kick-off the weekend tomorrow night vs the Kannapolis Cannon Ballers at Segra Park at 7:05 pm. RHP Ben Hernandez (1-6, 4.64 ERA) toes the rubber for Columbia and Kannapolis counters with RHP Dylan Burns, who is making his Carolina League debut.
Tomorrow is a Freebie Friday at Segra Park! The first 1,000 fans through the gates at 6 pm will receive a free Fireflies shersey. You'll want to hurry through the gates as the shirts will go fast. Tickets are available at FirefliesTickets.com.