Late Ramirez Knock Not Enough for Fireflies
Columbia drops opener 5-2 to Salem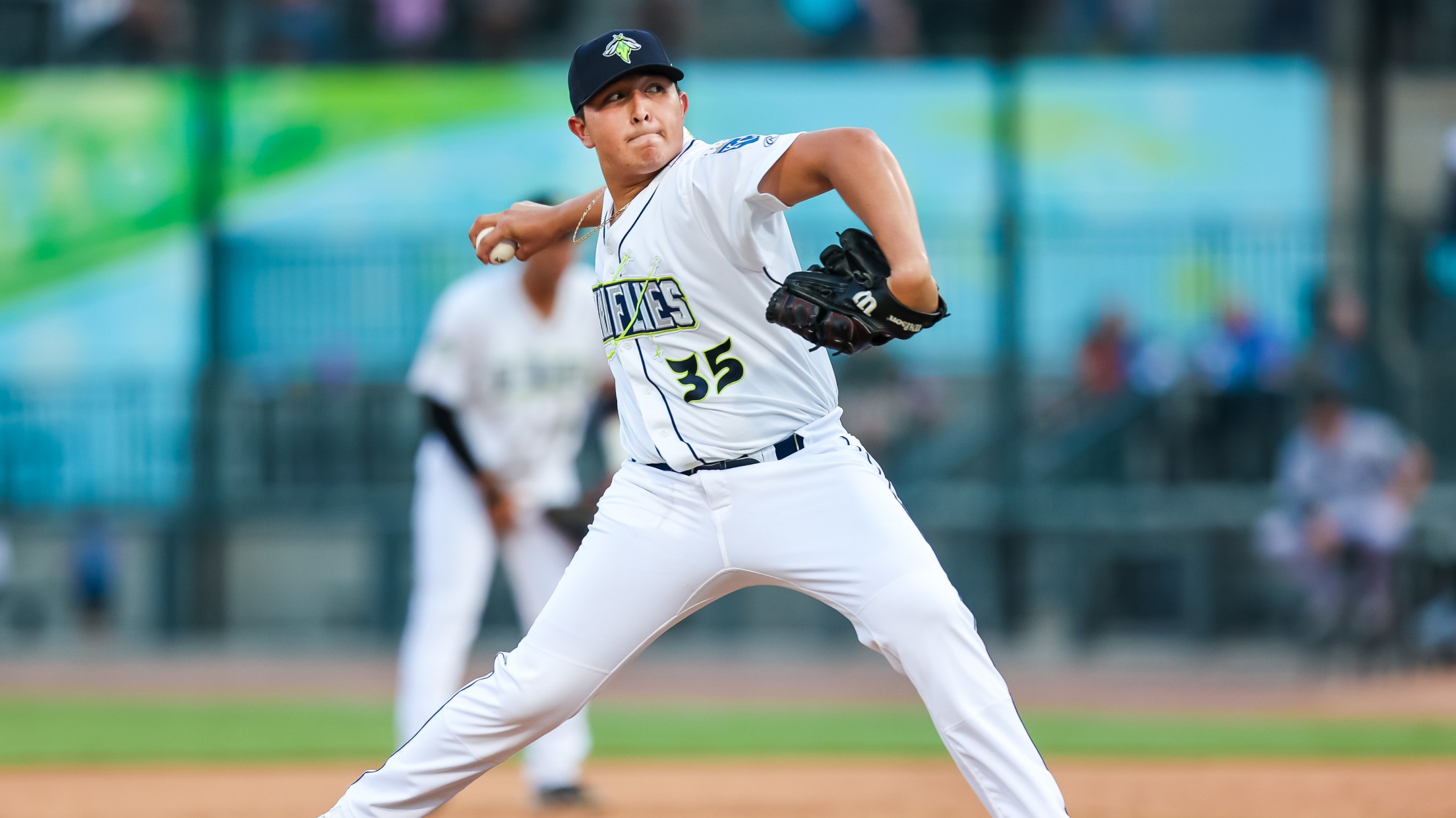 COLUMBIA, SC – The Fireflies bats were smothered by Salem's pitching staff in a 5-2 loss to open up a six-game series at Segra Park Tuesday night. The Fireflies (26-22) clawed to within a single run in the bottom of the eighth. After Lizandro Rodriguez singled to advance his hitting
COLUMBIA, SC – The Fireflies bats were smothered by Salem's pitching staff in a 5-2 loss to open up a six-game series at Segra Park Tuesday night.
The Fireflies (26-22) clawed to within a single run in the bottom of the eighth. After Lizandro Rodriguez singled to advance his hitting streak to seven games, Jean Ramirez clobbered his fourth homer of the season to right. The homer snapped a 17-inning scoreless streak for the Fireflies, dating back to the eighth inning Saturday night.
The lead didn't last long though, Salem answered with a pair in the top of the ninth against Oscar Rayo. Kier Meredith singled to plate Johnfrank Salazar from third before a Karson Simas single brought around Meredith to make the difference 5-2 in favor of Salem.
Salem started the scoring in the top of the third inning. Karson Simas singled and moved to second on a Daniel Vazquez throwing error, then Eddison Paulino crushed an RBI double to centerfield to break the scoreless tie.
Paulino was the Firestarter for Salem's second run too. He led off the sixth inning with a single and moved to second on his 25th stolen bag of the season. Then he came home on an RBI flare to right off the bat of Eduardo Lopez, pushing Salem's lead to 2-0.
Starting pitching was the name of the game. Jonatan Bernal (L, 0-1) earned the quality start in his second start for the Fireflies, striking out three batters and allowing only two runs in six innings. On the other side, Juan Daniel Encarnacion (W, 10-4) kept up his dominance against the Fireflies, spinning six frames with as many strikeouts and keeping Columbia off the board.
Luis Barroso allowed one run in two innings of relief for the Fireflies. The righty punched out two hitters before Kier Meredith came home on an RBI single from Simas in the seventh inning.
The Fireflies continue their series with the Salem Red Sox tomorrow evening at Segra Park at 7:05 pm. Southpaw Frank Mozzicato (1-6, 4.87 ERA) takes the slab for Columbia and Salem counters with RHP Hunter Dobbins (0-3, 4.31 ERA).
Tomorrow night is a Whiteclaw Wednesday at Segra Park. Fans can purchase 16 oz cans of Whiteclaw seltzers for $5 at concession stands all night long. Tickets are available at FirefliesTickets.com.