Fireflies Take It on Rodriguez Walk-Off Blast
Columbia wins 5-4 after late rally from Red Sox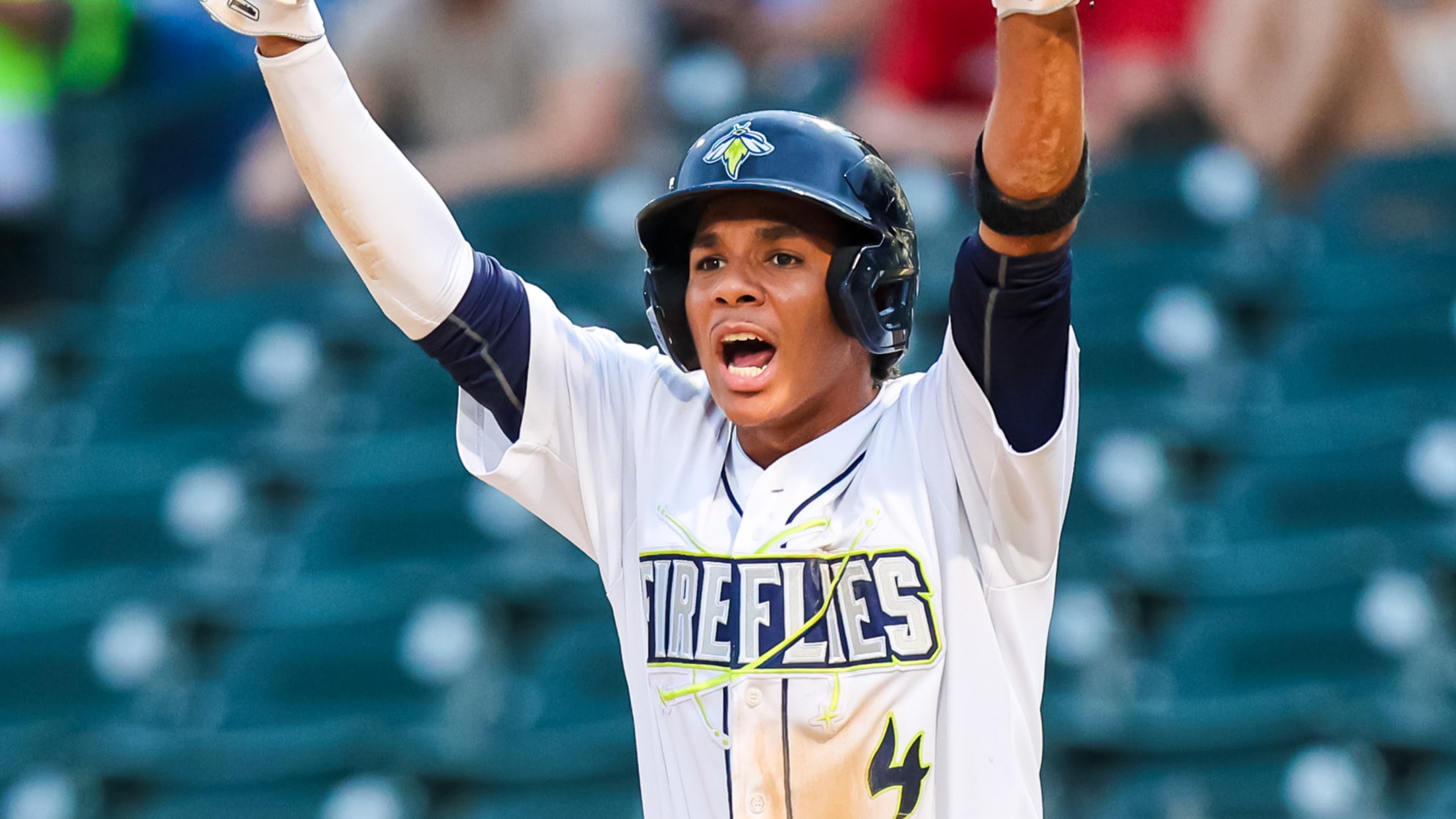 COLUMBIA, SC – The Fireflies utilized three homers, including a walk-off blast to beat the Salem Red Sox 5-4 Wednesday night at Segra Park. Lizandro Rodriguez got to play hero, cranking his first homer in a Fireflies uniform to right field with one out in the bottom of the ninth
COLUMBIA, SC – The Fireflies utilized three homers, including a walk-off blast to beat the Salem Red Sox 5-4 Wednesday night at Segra Park.
Lizandro Rodriguez got to play hero, cranking his first homer in a Fireflies uniform to right field with one out in the bottom of the ninth to win the game 5-4.
Frank Mozzicato put together his best performance in the neon and navy Wednesday night. The southpaw earned his first quality start, spinning a career-high six innings and tying a career-best seven strikeouts without allowing a run. He also issued only one walk in the six innings of work before passing the ball to the bullpen.
Ben Sears came out and spun two shutout innings before Ben Wereski (BS, 5; W 4-4) took the ball to close out the ninth. Wereski allowed four runs to come home in the top of the ninth to tie the game, before a 5-4-6-4 rundown ended the inning with the tying run in scoring position.
The Fireflies started the scoring in the second with a two-run blast off the bat of Cayden Wallace to score Carter Jensen. The next inning, Jean Ramirez roped his own bomb to right field. The right fielder became the first Fireflies player to homer in back-to-back games since Erick Peña did so June 24-25.
Jensen smashed a one out double in the top of the eighth inning to reignite the offense. Guillermo Quintana eventually drove a sacrifice fly to center to score Jensen and put the Fireflies in front 4-0.
The Fireflies continue their series with the Salem Red Sox tomorrow night at Segra Park at 7:05 pm. RHP Ben Kudrna (2-4, 2.88 ERA) takes the slab for Columbia and Salem counters with righty Reidis Sena (0-0, 1.65 ERA).
Tomorrow night is a Budweiser Thirsty Thursday at Segra Park. Fans can enjoy half-priced fountain sodas and draft beer, as well as $2 12 oz cans of Bud Light at concession stands after the gates open. Tickets are available at FirefliesTickets.com.