Bats Boost Fireflies to 9-0 Win
Columbia scores nine runs amid second straight shutout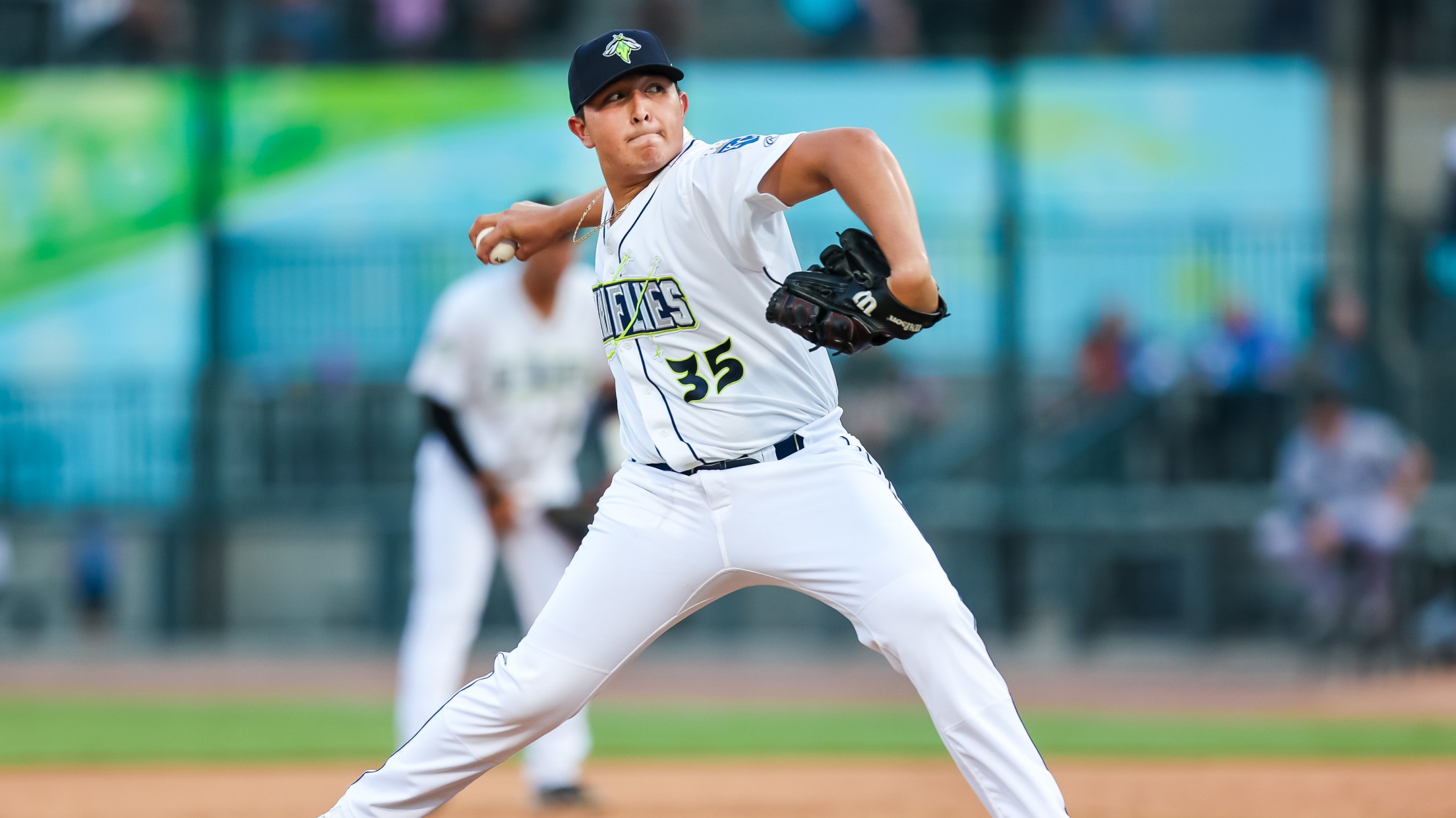 COLUMBIA, SC – Early offense and a stellar start from Jonatan Bernal led the Fireflies to a 9-0 win over the Carolina Mudcats Tuesday evening at Five County Stadium. Columbia's offense started going early. Javier Vaz opened up the game with a double and came around on a wild pitch
COLUMBIA, SC – Early offense and a stellar start from Jonatan Bernal led the Fireflies to a 9-0 win over the Carolina Mudcats Tuesday evening at Five County Stadium.
Columbia's offense started going early. Javier Vaz opened up the game with a double and came around on a wild pitch to break the scoreless tie. Next, Cayden Wallace singled to left to score Gavin Cross to double the Fireflies lead. To close out the frame, Carter Jensen and Wallace worked a double steal to increase Columbia's lead to 3-0.
In the top of the fourth inning, with Gary Camarillo, Javier Vaz and Omar Hernandez on the basepaths, Cross launched a 430-foot grand slam 103 MPH off his bat. The Virginia Tech product's fifth homer of the season was Columbia's first grand slam since Kale Emshoff and Tyler Tolbert both had grand slams in a game against the Fayetteville Woodpeckers August 11, 2021. The knock put Columbia in front 8-0.
Rodriguez scored the remaining two runs for the Fireflies offense. First in the second off the bat of Vaz and then in the fifth off the bat of Hernandez.
The Fireflies pitching staff was also been rolling on all cylinders. After going 366 days between shutouts prior to Sunday's game against Salem, the Fireflies spun back-to-back shutouts Sunday and today. It all started with seven strong innings from Jonatan Bernal, who faced one batter over the minimum, tossing 69 bullets, 50 in the zone. Bernal allowed three hits, walked no hitters and fanned three.
Columbia continues their series with the Carolina Mudcats tomorrow night at Five County Stadium at 7 pm. Southpaw Frank Mozzicato (1-6, 4.41 ERA) takes the mound for Columbia and Carolina counters with RHP Edwin Jimenez (4-6, 4.56 ERA).
The Fireflies return to Segra Park for their final homestand of the season September 6-11 to face the Charleston RiverDogs as they fight for their first playoff berth in franchise history. Join the Fireflies for the final fireworks show of the year, a t-shirt giveaway and Wands and Wizards night to close out the regular season! Tickets are available at FirefliesTickets.com.