Fireflies Score 14 Unanswered to Rout Carolina 17-8
Columbia erased an early five-run deficit to draw within 2.5 games of CSC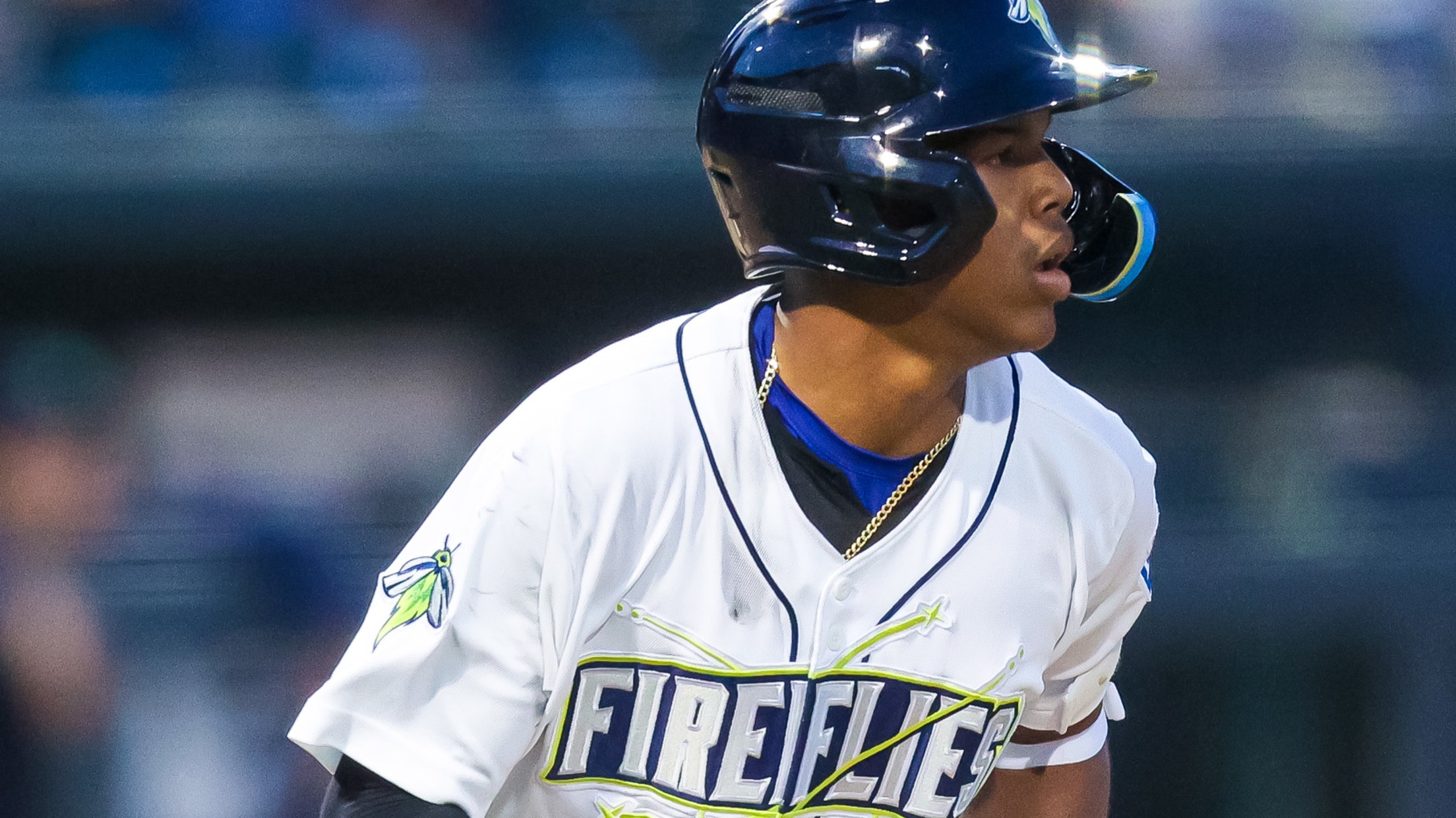 COLUMBIA, SC – The Columbia Fireflies scored 14 unanswered runs after the sixth inning to erase an early five-run deficit as they beat the Carolina Mudcats 17-8 at Five County Stadium Friday night. The Fireflies took the lead in the seventh and never looked back. After Carter Jensen and Gavin
COLUMBIA, SC – The Columbia Fireflies scored 14 unanswered runs after the sixth inning to erase an early five-run deficit as they beat the Carolina Mudcats 17-8 at Five County Stadium Friday night.
The Fireflies took the lead in the seventh and never looked back. After Carter Jensen and Gavin Cross singled to start the frame, Cayden Wallace roped a double off the center field wall, scoring the pair and pushing Columbia in front for the first time, 8-7. Wallace came around on a bases loaded walk with two outs to head to the stretch up 9-7.
The Fireflies then scored eight runs in the eighth, chasing a position player onto the mound for Carolina. Columbia drew four walks and added seven hits during the inning to assume a 17-7 lead.
Columbia's rally began in the fourth inning. Carter Jensen, Lizandro Rodriguez and Guillermo Quintana drew walks to set the table for Daniel Vazquez, who clobbered a two-bagger to the center field wall, as Columbia drew closer, trailing 5-3.
The rally resumed in the sixth inning, after Carolina scored a pair. This time, Cayden Wallace and Dayton Dooney set the table for Quintana, who smashed a double, his 20th of the season, to right to again bring Columbia within a pair. Later, Quintana scampered home on a two out wild pitch.
After Ben Hernandez allowed five runs in the first 2.1 innings, the bullpen picked up the slack. Jack Aldrich spun 2.2 innings allowing a pair before Mason Barnett (W, 1-0) made his Carolina League debut. The Auburn product fanned a pair without allowing a baserunner in two frames. Then Cooper McKeehan closed out the night with two innings of relief work.
Columbia opens up the weekend with a 5 pm contest with the Carolina Mudcats at Five County Stadium. RHP Shane Panzini (0-3, 4.42 ERA) climbs the hill for Columbia and Carolina counters with righty Cameron Wagoner (2-0, 2.45 ERA).
The Fireflies return to Segra Park for their final homestand of the season September 6-11 to face the Charleston RiverDogs as they fight for their first playoff berth in franchise history. Join the Fireflies for the final fireworks show of the year, a t-shirt giveaway and Wands and Wizards night to close out the regular season! Tickets are available at FirefliesTickets.com.