Fireflies Bats Silenced in Finale vs Mudcats
Columbia and Carolina Split Penultimate Series of 2022 season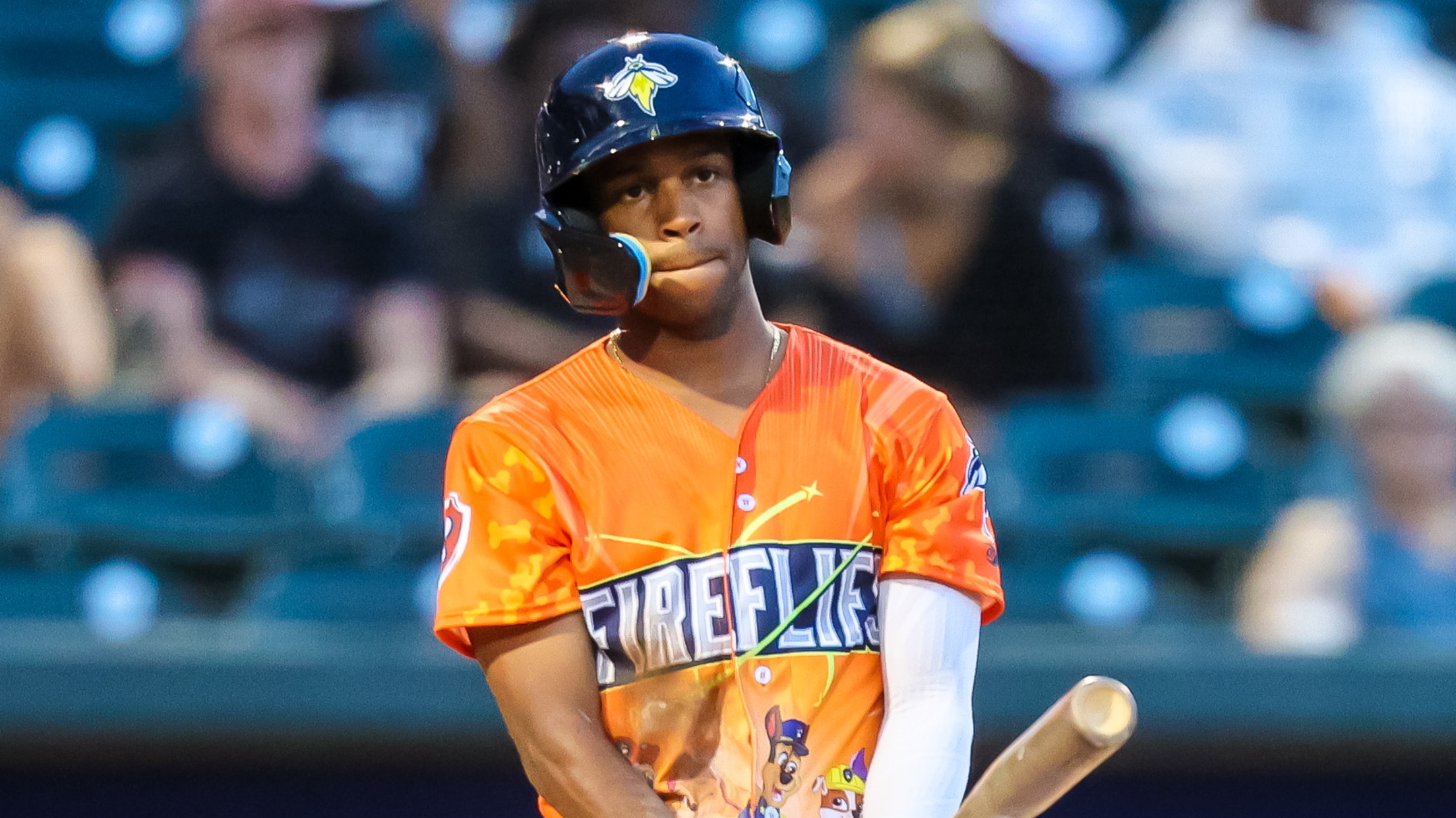 COLUMBIA, SC – The Fireflies bats were shut down as they fell to the Mudcats 6-0 in the finale at Five County Stadium Sunday afternoon. The Fireflies split their final road series of the campaign to stay alive for post-season contention. The Carolina Mudcats got on the board first in
COLUMBIA, SC – The Fireflies bats were shut down as they fell to the Mudcats 6-0 in the finale at Five County Stadium Sunday afternoon. The Fireflies split their final road series of the campaign to stay alive for post-season contention.
The Carolina Mudcats got on the board first in the bottom of the first inning. After Robert Moore drew a lead-off walk, he was pushed to second from an Eric Brown Jr. single and stole third. He came around to score the run from a Jesus Chirinos groundout that broke the scoreless tie.
Carolina added to their lead in the fourth, after Luinder Avila (L, 6-10) walked Hendry Mendez as Eduarqui Fernandez smashed a homer to left to increase Carolina's lead to 3-0. Jace Avina added a second round-tripper for the Mudcats in the sixth inning, making the score 4-0. Finally, Avina came up again in the bottom of the seventh and sliced a two-run single to left to make the Mudcats lead half-a-dozen.
Columbia begins their final series of the regular season Tuesday vs the Charleston RiverDogs at Segra Park. Both teams have yet to announce their starting pitchers for the series.
The Fireflies return to Segra Park for their final homestand of the season September 6-11 to face the Charleston RiverDogs as they fight for their first playoff berth in franchise history. Join the Fireflies for the final fireworks show of the year, a t-shirt giveaway and Wands and Wizards night to close out the regular season! Tickets are available at FirefliesTickets.com.