Fireflies Down to Final Strike After 15-3 Loss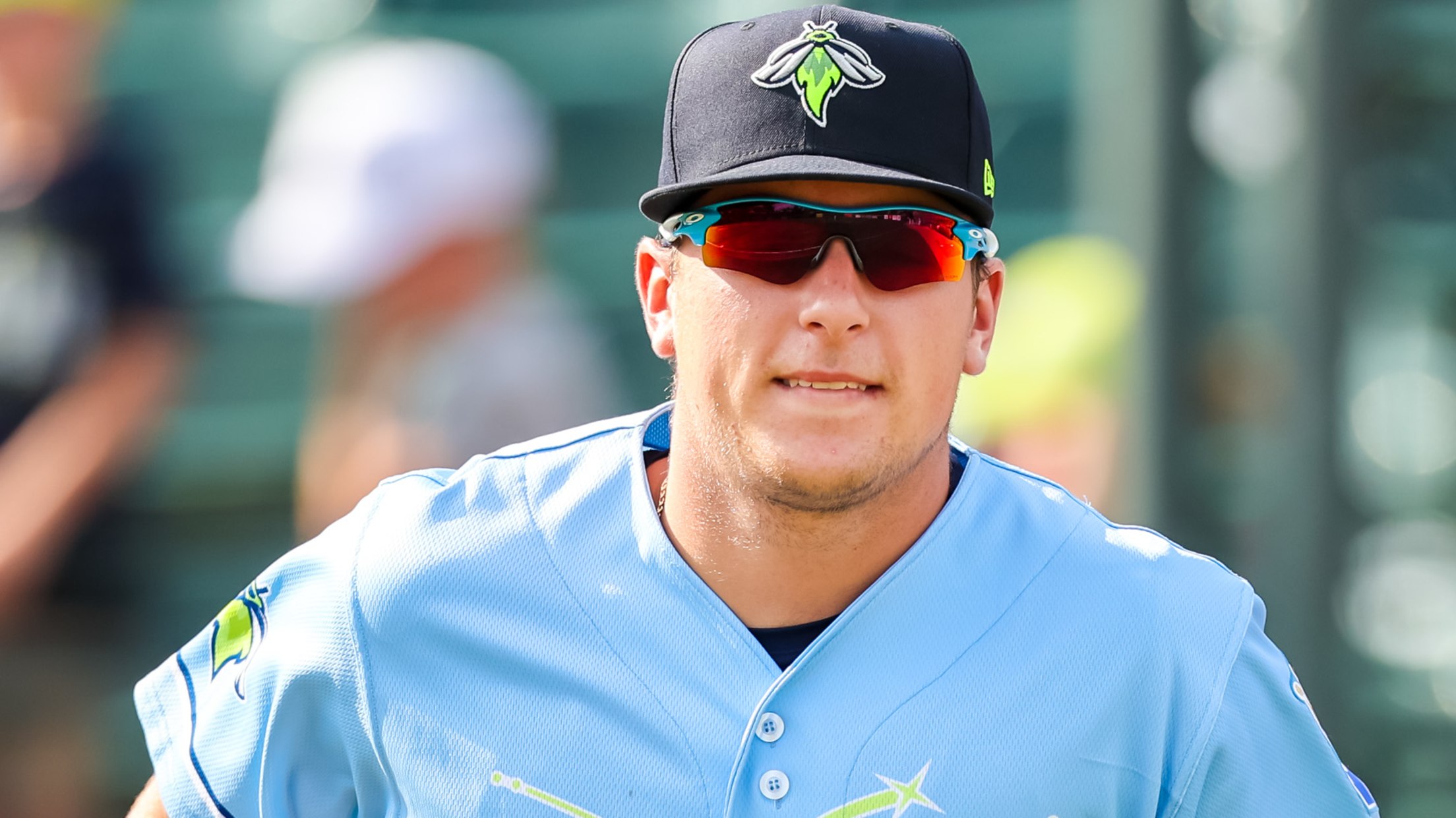 COLUMBIA, SC – The Columbia Fireflies got beat up, dropping the opener 15-3 to the Charleston RiverDogs Tuesday night at Segra Park. Charleston (38-23) started the game off with a bang. Taking a 1-0 lead into the second inning, Shane Sasaki launched a three-run homer off Jonatan Bernal (L, 1-2)
COLUMBIA, SC – The Columbia Fireflies got beat up, dropping the opener 15-3 to the Charleston RiverDogs Tuesday night at Segra Park.
Charleston (38-23) started the game off with a bang. Taking a 1-0 lead into the second inning, Shane Sasaki launched a three-run homer off Jonatan Bernal (L, 1-2) and then Carson Williams hit his own solo shot to launch the RiverDogs in front 5-0.
The RiverDogs struck gold again in the fourth inning. With Carson Williams and Junior Caminero on the basepaths, Bobby Seymour cranked a three-run bomb to right field, pushing Charleston on top 10-2.
Mason Barnett and John McMillon both worked two scoreless innings out of the pen for Columbia (33-27). Barnett has not allowed a base runner in his first four frames with the Fireflies now. Marlin Willis struggled in the ninth, only getting a pair of outs while allowing five RiverDogs hitters to score before handing the ball to Jack Aldrich, who induced a pop-out to Kenny Piper to close out the game with Charleston in front 15-3.
Gavin Cross accounted for the Fireflies only runs off Charleston starter Cole Wilcox. With Omar Hernandez on first base, Columbia's center fielder sent a round-tripper beyond the right-center fence to cut Charleston's lead to 6-2.
The Fireflies face-off against Charleston in a do-or-die game tomorrow night at Segra Park at 7:05 pm. LHP Frank Mozzicato (2-6, 4.21 ERA) takes the ball for Columbia and Charleston counters with RHP JJ Goss (4-5, 3.99 ERA).
Tomorrow is the final Whiteclaw Wednesday and Trash the Poop Dog Days of Summer at Segra Park this season. Fans can bring their dogs to sit with them on the berm for free and 16 oz cans of Whiteclaw seltzers are available for only $5 at concession stands. Tickets are available at FirefliesTickets.com.