Fireflies Drop Penultimate Game 4-3 in Extras
Fireflies couldn't hang on for win against RiverDogs Saturday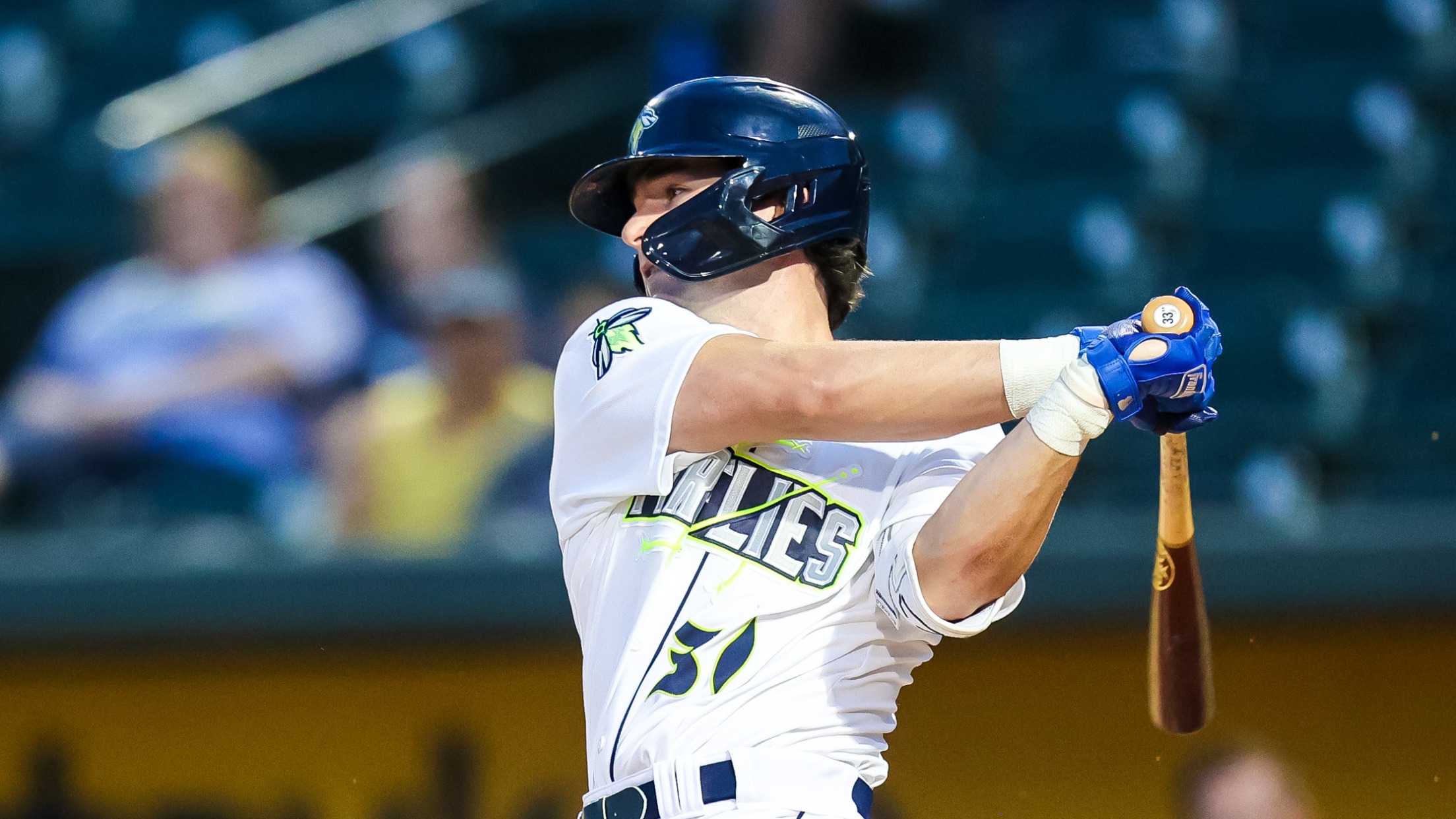 COLUMBIA, SC – The Fireflies fell 4-3 to the Charleston RiverDogs after letting up a 10th inning home run at Segra Park Saturday night. The RiverDogs (41-23) broke out in the tenth inning, as Brock Jones launched a two-run homer off reliever Ben Wereski (L, 4-5) to right field scoring
COLUMBIA, SC – The Fireflies fell 4-3 to the Charleston RiverDogs after letting up a 10th inning home run at Segra Park Saturday night.
The RiverDogs (41-23) broke out in the tenth inning, as Brock Jones launched a two-run homer off reliever Ben Wereski (L, 4-5) to right field scoring Oneill Manzueta to give Charleston a 4-2 advantage. In the home half, Guillermo Quintana singled and then the placed runner, Cayden Wallace scored on a wild pitch to draw Columbia (33-30) within a single run, but Columbia couldn't overcome their deficit dropping their seventh-consecutive game.
Columbia opened up the scoring in the fourth inning. Cayden Wallace ripped a triple to right-center field to lead off the frame, and came around on a Guillermo Quintana single to break the scoreless tie. After David Hollie singled and Kyle Hayes was hit by a pitch to load the bases, Dayton Dooney drew a walk to bring in the Fireflies second run of the inning to bring Columbia's lead to 2-0.
Charleston was able to answer the bell immediately. After Shane Panzini went through four no-hit innings, the RiverDogs knocked him out with three consecutive hits leading to a Brock Jones single that scored Blake Robertson and a Carson Williams groundout to short that plated Daiwer Castellanos to tie the game 2-2.
The Fireflies got two excellent bullpen appearances from Ben Sears and Mason Barnett who went two and three scoreless innings, respectively to bring Columbia to extra innings. Barnett has now allowed only a single walk in seven innings for the Fireflies this season.
Columbia closes out their season with a 5:05 contest vs the Charleston RiverDogs. RHP Luinder Avila (6-10, 4.54 ERA) takes the bump for the Fireflies and RHP Cole Wilcox (0-1, 3.38 ERA) counters for Charleston.
The Fireflies wrap up the season with a Sunday Funday at Segra Park. We'll have an autograph session prior to the game and kids can run the bases afterwards. Tickets are available at FirefliesTickets.com.