Bats Lead Way to Win to Start Road Trip
Columbia uses seven-run eighth to vault over Kannapolis 12-1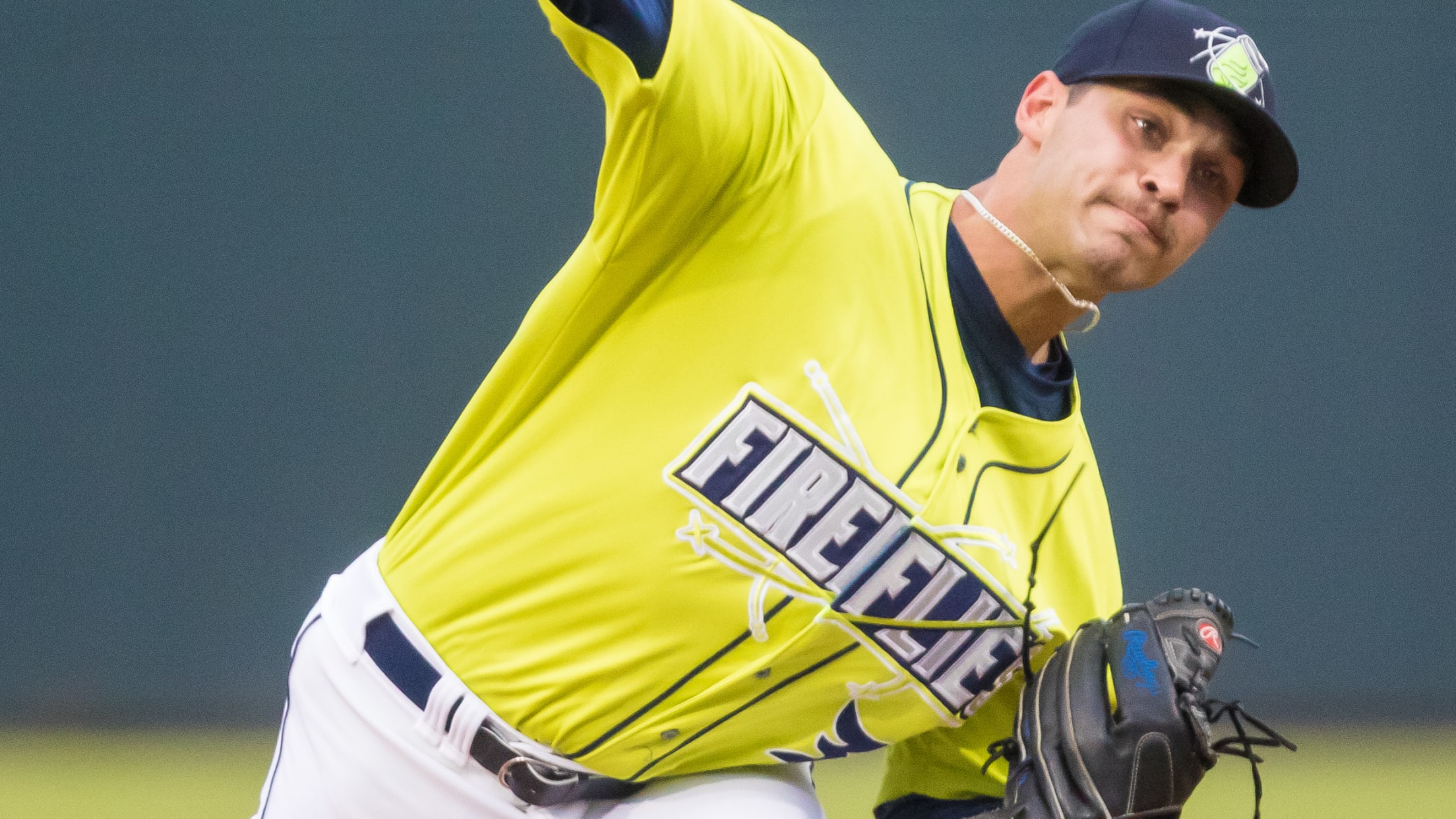 COLUMBIA, S.C. – The Columbia Fireflies bats blew over the Kannapolis Cannon Ballers with a seven-run eighth to push the team to a 12-1 victory Tuesday evening at Atrium Health Ballpark. Maikel Garcia got things going in the eighth, knocking in Diego Hernandez with a base hit to right to
COLUMBIA, S.C. – The Columbia Fireflies bats blew over the Kannapolis Cannon Ballers with a seven-run eighth to push the team to a 12-1 victory Tuesday evening at Atrium Health Ballpark.
Maikel Garcia got things going in the eighth, knocking in Diego Hernandez with a base hit to right to increase Columbia's (7-6) lead to 6-1. After that, Tyler Tolbert launched a two-bagger to score a pair and push the lead to 8-1. Later, Jake Means drilled a double to left to empty loaded bases and make the score 11-1. Kale Emshoff finished the scoring, hitting a sacrifice fly to bring Means home.
Emshoff started the scoring on the evening, hitting his fifth double of the season to score Means in the second and break the scoreless tie. Juan Carlos Negret was able to beat a 1-1 deadlock in the third by lacing a double to the centerfield wall to score Darryl Collins and put Columbia in front 2-1, a lead they would never relinquish to Kannapolis (1-12).
Collins, Negret and Brady McConnell were all able to add RBI hits in the seventh to push Columbia in front 5-1. Garcia, Negret and McConnell were all able to tally three-hit games. Coming into Tuesday's contest, Fireflies hitters had just recorded five three-hit games in the first 12 contests of the season.
The pitching was superb for the Fireflies too. A.J. Block paced the staff with four one-run innings from the shoot before handing the ball to Matt Stil (W, 2-0), who wrung up eight batters in four one-hit innings for Columbia. Walter Pennington closed the door with a scoreless ninth.
On the other end, Cole Stolesky (L, 0-2) was saddled with the loss after allowing a pair of runs in four innings.
Tomorrow, Columbia continues their series with the Cannon Ballers. The Fireflies offer RHP Ben Hernandez (0-1, 4.05 ERA), while Kannapolis opts to throw righty Matt Thompson (0-1, 2.00 ERA). First pitch is at 7 pm at Atrium Health Ballpark.
Columbia returns home Tuesday, May 25 to start a six-game set with the Augusta GreenJackets, who they split the opening series of the season with. The homestand is filled with promotions and starts off with a Miller Lite $2 Tuesday. Fans can purchase hot dogs, popcorn, fountain soda and 12 oz cans of Miller Lite for just $2 at Segra Park all evening long. To purchase tickets, visit FirefliesTickets.com.