Costly Error Hands Wood Ducks Win Over Fayetteville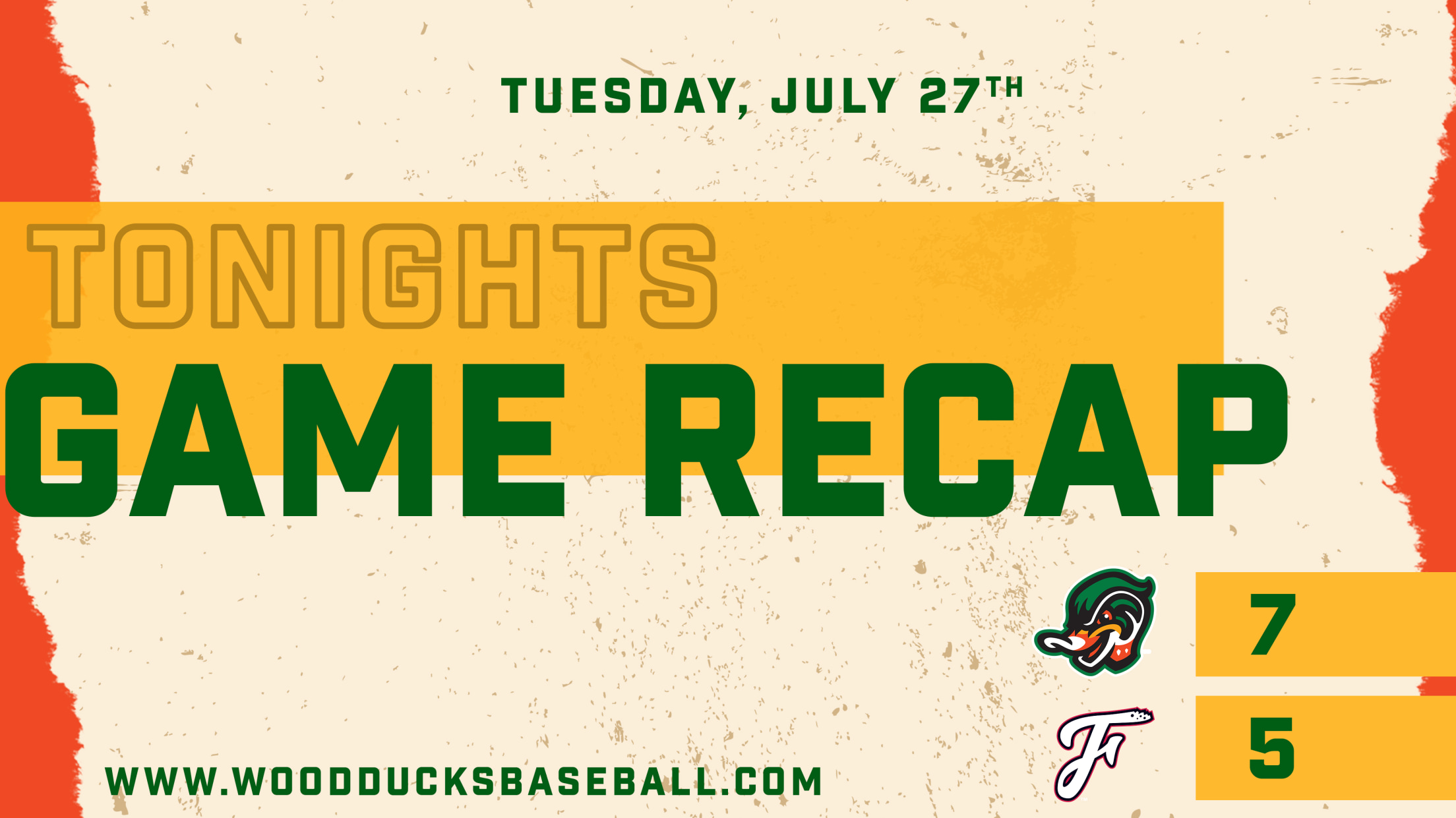 Kinston, N.C. – Thanks to a late error, the Down East Wood Ducks defeated the Fayetteville Woodpeckers 7-5 on Tuesday night. The Wood Ducks surrendered the lead but managed to claw back with a three-run bottom of the eighth for their second come from behind win this season. Fayetteville (32-41)
Kinston, N.C. – Thanks to a late error, the Down East Wood Ducks defeated the Fayetteville Woodpeckers 7-5 on Tuesday night. The Wood Ducks surrendered the lead but managed to claw back with a three-run bottom of the eighth for their second come from behind win this season.
Fayetteville (32-41) opened the scoring, in the top of the first with three walks and a hit by pitch with the bases loaded to take the 1-0 lead.
Down East (40-33) responded with a big bottom of the second. Keyber Rodriguez *walked and advanced to third on a double by *Cristian Inoa. With one out, Thomas Saggese *doubled to score Rodriguez and Inoa to flip the score, 2-1 in favor of the Woodies. *Alejandro Osuna followed with a single to score Saggese for the 3-1 lead. Osuna stole second and with two outs, Jayce Easley singled home Osuna to put the Wood Ducks ahead 4-1.
The Woodpeckers took the lead after scoring four unanswered runs to take a 5-4 lead in the seventh.
The Wood Ducks regained the lead late in the bottom of the eighth. With one out, Rodriguez walked and advanced to second on a single by Inoa. With two outs, Saggese walked to load the bases and Osuna walked to plate the tying run, 5-5. Randy Florentino reached second on a throwing error to score Rodriguez and Saggese to give Down East the 7-5 lead.
Gavin Collyer took the no-decision, pitching 4 2/3 innings, while allowing three runs (two earned) on four hits with four walks and six strikeouts. Eudrys Mañon *allowed one run with two walks and three strikeouts in two innings of work. *Mason Cole (W, 2-0) earned the win, pitching 1 1/3 innings, allowing a run on two hits with three walks. Marc Church (S, 3) struck out the side in a perfect ninth inning to secure the win for the Woodies.
The series continues tomorrow at with first pitch set for 7:00 p.m. RHP John Matthews (2-3, 6.75) toes the rubber for the Wood Ducks and Fayetteville will counter with LHP Julio Robaina (3-1, 5.12).
Fans can purchase tickets on woodducksbaseball.com, by calling the Wood Ducks Team Offices at (252) 686-5164 or in the Wood Ducks Team Offices located at Grainger Stadium (Mon-Fri – 9am - 4pm). Make sure to follow your Down East Wood Ducks on Instagram, Twitter, and Facebook so you don't miss anything!