Early Offense Vaults Chukars To 11th Win
Ridings Completes Six Innings Of One Run Baseball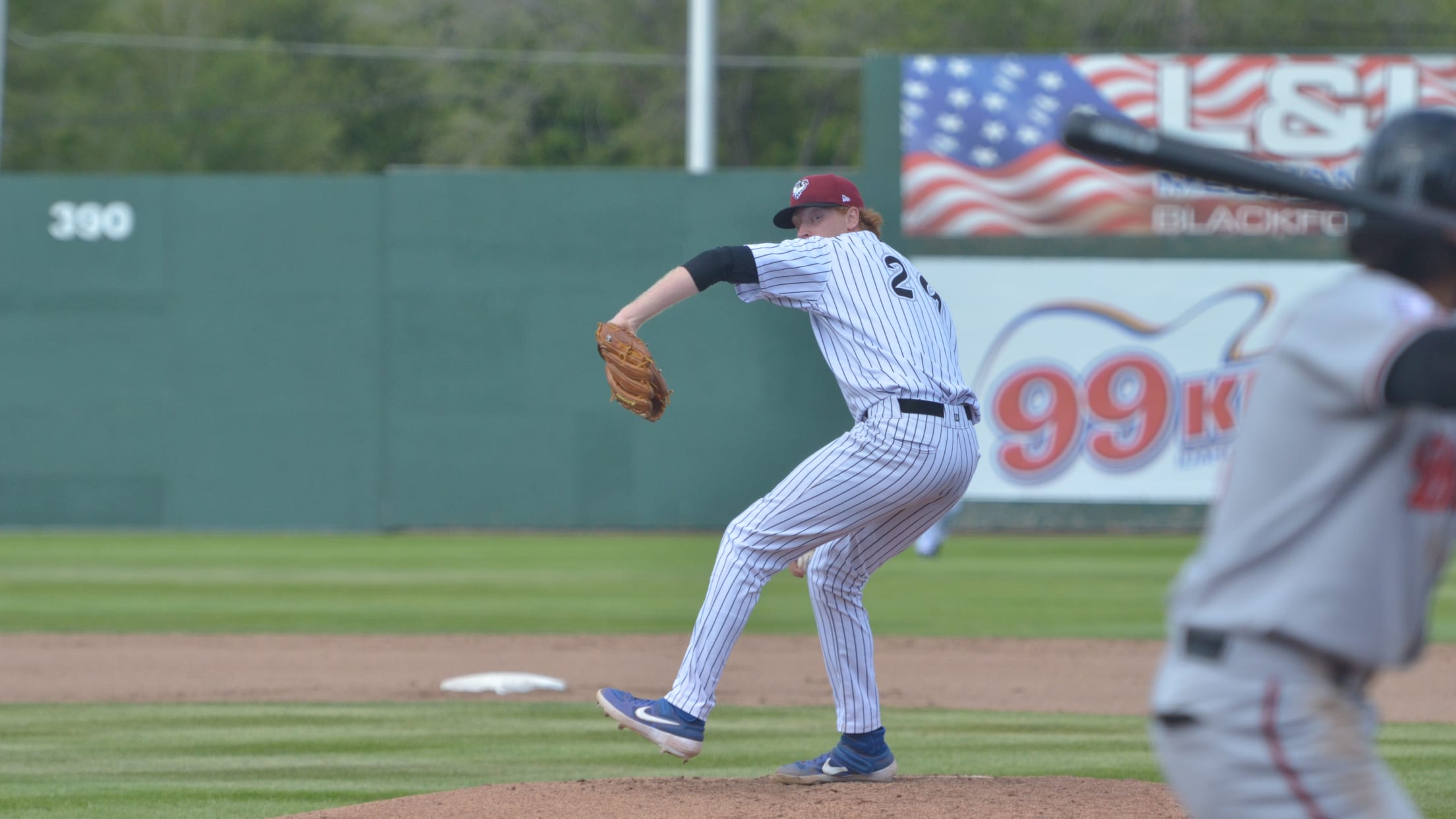 Idaho Falls, ID - The beat kept on rolling for the Idaho Falls Chukars on Saturday night against Great Falls, as the Chukars jumped out to yet another early lead. Starter Stephen Ridings, making his first start in three appearances, was dominant as he allowed just one unearned run on
Idaho Falls, ID - The beat kept on rolling for the Idaho Falls Chukars on Saturday night against Great Falls, as the Chukars jumped out to yet another early lead. Starter Stephen Ridings, making his first start in three appearances, was dominant as he allowed just one unearned run on five hits, walking one and striking out six. The Chukars downed Great Falls 8-2, moving to 11-1 on the season. Idaho Falls is now 8-0 at Melaleuca Field.
Clay Dungan got the party started in the first inning with a leadoff homer, the first of his career, against Voyagers starter Jason Morgan (L, 0-1). Jose Marquez followed with a double, and scored the very next batter as Brady McConnell doubled him home. Rhett Aplin followed with a double down the right field line, easily plating McConnell to make it 3-0 Chukars.
Idaho Falls added on a run in the second, as a one out bunt single from Tyler James got to second on a throwing error on the play from Morgan. James got to third on a single from Dungan, and then scored on a sacrifice fly from Marquez.
Ridings (W, 2-0) was on his game from the start, as he faced the minimum through the first three innings. In the fourth inning he allowed a one out single to Kelvin Maldanado and a two out single to Harvin Mendoza, moving Maldanado to third. He got Luis Mieses to fly out to center, ending the inning. The only run, an unearned run, that Ridings allowed came in the fifth inning, as a leadoff double from Lency Delgado reached third on an error and scored on a fielders choice. Ridings exited after six innings, making him the first Chukars pitcher to complete six innings in a game this year.
McConnell finished the night with three RBI, while Michael Emodi hit his fourth home run and went 2-3. In their last three home games, the Chukars have scored a combined 40 runs on 51 hits.
Idaho Falls goes for the sweep tomorrow as they host the Voyagers at 4 PM. Bryar Johnson goes for the Chukars, opposed by Chase Solesky. Tickets are still available by visiting ifchukars.com.