Elias, Werth Power Tacoma To 10-4 Victory Over Las Vegas
The Rainiers tally a season-high 16 hits as they secure a series victory over the 51s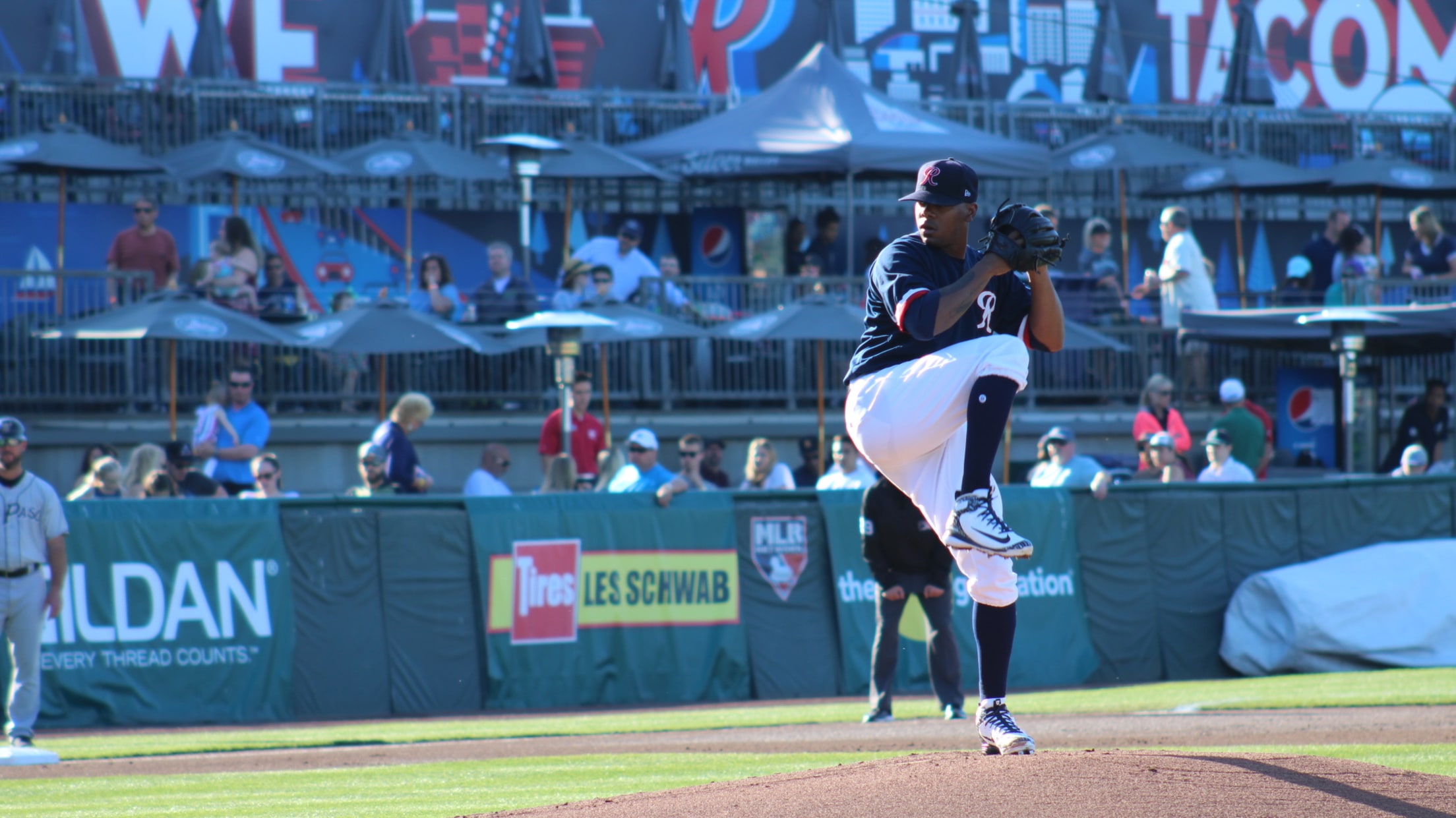 LAS VEGAS, Nevada -Roenis Elías tossed nearly seven no-hit innings and Jayson Werth tallied four RBI during the Tacoma Rainiers (27-24) 10-4 victory over the Las Vegas 51s (20-31) on Sunday afternoon at Cashman Field in Las Vegas.Elias (2-4) was dominant during his sixth start of the season, allowing just
LAS VEGAS, Nevada -Roenis Elías tossed nearly seven no-hit innings and Jayson Werth tallied four RBI during the Tacoma Rainiers (27-24) 10-4 victory over the Las Vegas 51s (20-31) on Sunday afternoon at Cashman Field in Las Vegas.
Elias (2-4) was dominant during his sixth start of the season, allowing just one hit and striking out three through 6.2 innings to earn his second victory of the year.
First baseman Seth Mejias-Brean (3x4, R, 2 RBI, 2 BB, HR), Werth (3x4, 2 R, 4 RBI, 1 BB, 2B) and center fielder Jansiel Rivera (3x5, R, RBI, 2B) led the Rainiers on offense as Tacoma secured a series victory over Las Vegas.
Left fielder Ian Miller got the Rainiers big fourth inning going with an RBI single to center that scored shortstop Cesar Izturis Jr. and gave Tacoma a 1-0 lead. An RBI groundout from third baseman Danny Muno and an RBI single to left from Werth then extended the Rainiers lead to 3-0. Mejias-Brean capped the rally with his third home run in as many games to left center to make it 5-0 Tacoma.
Werth tallied his second two-out RBI base hit with a double to left field during the sixth to extend the Rainiers lead to 6-0.
Rivera's third hit of his Triple-A debut landed in left field for an RBI-single to score catcher Mike Marjama and increase Tacoma's lead to 7-0 during the seventh. Werth then walked in his third RBI of the day three batters later to make it 8-0 Rainiers.
Las Vegas scored four runs on three hits to cut the Rainiers lead to 8-4 during the bottom half of the eighth.
Werth tallied his fourth RBI of the afternoon during the ninth with an RBI double to center to extend Tacoma's lead to 9-4.
Right fielder Kirk Nieuwenhuis capped the Rainiers big offensive day with an RBI single to left field to score Werth and extend Tacoma's lead to 10-4.
The Rainiers and 51s return to action Monday night at 7:05 p.m. for game four of the current five-game series. Left-hander P.J. Conlon (2-3, 6.58) will get the start for Las Vegas and Tacoma has yet to announce a starter.
All tickets, group outings, and suites packages for the 2018 season are available for purchase in person at the Cheney Stadium Box Office, online at TacomaRainiers.com, or over the phone at (253) 752-7707. The most up-to-date news and notes about the Rainiers throughout the season can be found by following the Rainiers on Twitter (@RainiersLand) or liking the team on Facebook.