Long Ball Earns Iowa 3-2 Victory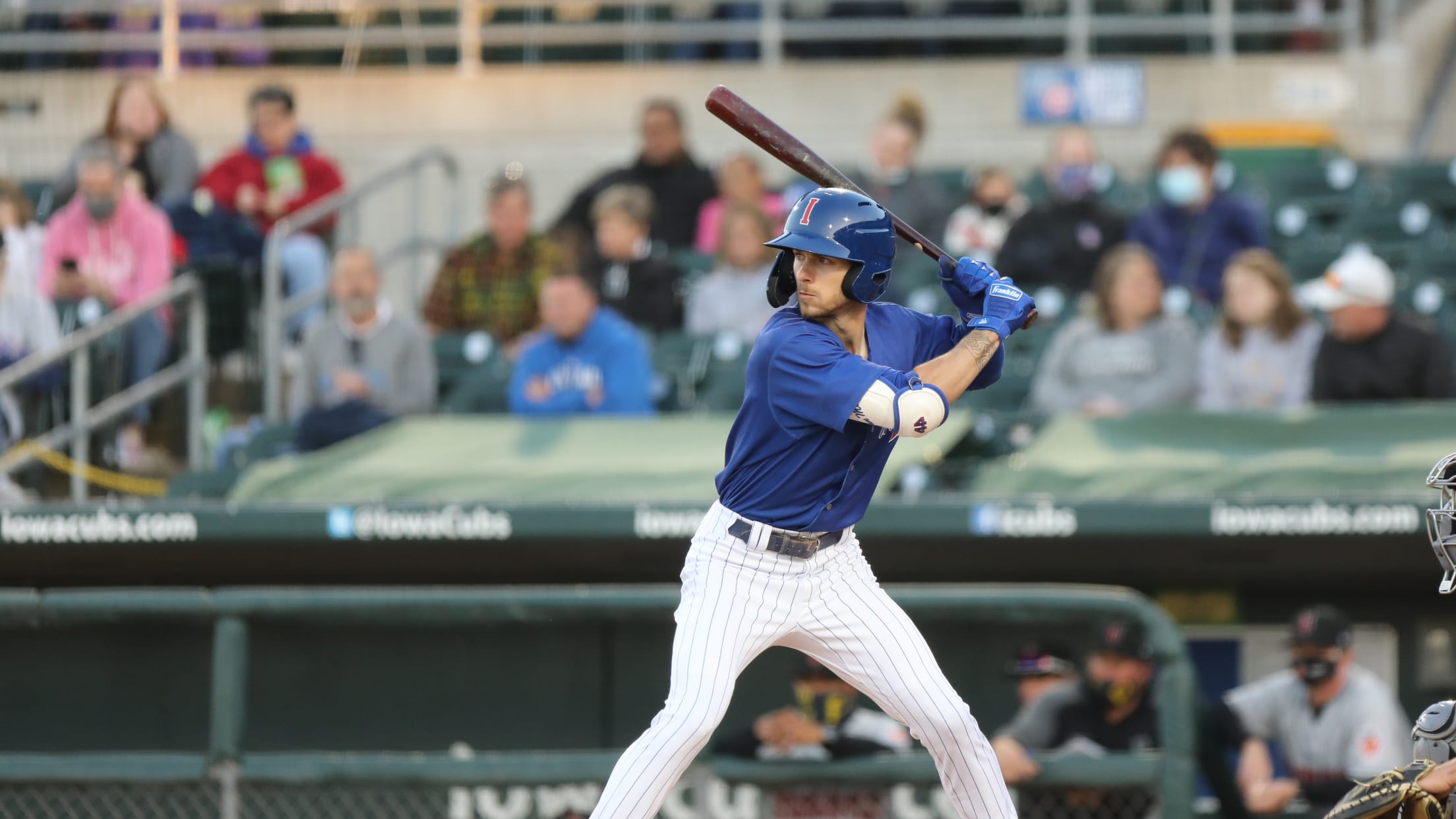 TOLEDO, OH – The Iowa Cubs (26-36) held on in the ninth inning to beat the Toledo Mud Hens (35-28) 3-2 in game five of the series, Saturday at Fifth Third Field. Ian Miller didn't waste any time extending his hitting streak to nine games, hitting a solo home run
TOLEDO, OH – The Iowa Cubs (26-36) held on in the ninth inning to beat the Toledo Mud Hens (35-28) 3-2 in game five of the series, Saturday at Fifth Third Field.
Ian Miller didn't waste any time extending his hitting streak to nine games, hitting a solo home run on just the second pitch of the game. It was Miller's first home run since August 24, 2019, as a member of the Tacoma Rainiers against Iowa.
The I-Cubs added to their lead in the third, when Michael Hermosillo hit his second solo home run in as many games, giving Iowa a 2-0 lead. In his second start of the season, Justin Steele kept the Mud Hens off the board through his three innings of work.
Steele surrendered one hit and two walks but struck out five in the outing. Christin Stewart cut Iowa's lead in half in the bottom of the fifth, hitting a solo home run off of Scott Effross.
Matt Duffy put the lead back at two in the top of the sixth, hitting into a bases-loaded double play. Dillon Maples and Tommy Nance combined to throw 2.2 scoreless frames, handing the ball off to Ben Leeper.
Leeper struck out the first batter he faced to close out the eighth inning, but Aderlin Rodriguez led off the ninth with a solo home run to bring the game within a run. With runners on second and third, Leeper forced Kody Clemens to pop out to secure a 3-2 win.
POSTGAME NOTES:
• Nick Martini went 2-for-3 with a walk tonight, marking his third straight multi-hit game. He is now 7-for-10 in his last three games against Toledo.
• Michael Hermosillo crushed a solo home run in the third inning, his seventh of the year and second in as many days.
• Dillon Maples spun a scoreless inning despite allowing two hits and hitting a batter. He induced a double play and retired the last batter he faced on a strikeout to get out of trouble.
• After starting his Triple-A career with 13.2 hitless innings, Ben Leeper finally looked human, giving up one run on a hit and two walks in the ninth inning tonight.
Iowa will go for the series split tomorrow afternoon in the sixth and final game of the series against Toledo. First pitch against the Mud Hens is set for 3:05 pm CT at Fifth Third Field. For more information and tickets, visit www.iowacubs.com.