Jordan powers Ems to Game 1 victory
Cubs prospect smacks go-ahead homer in eighth inning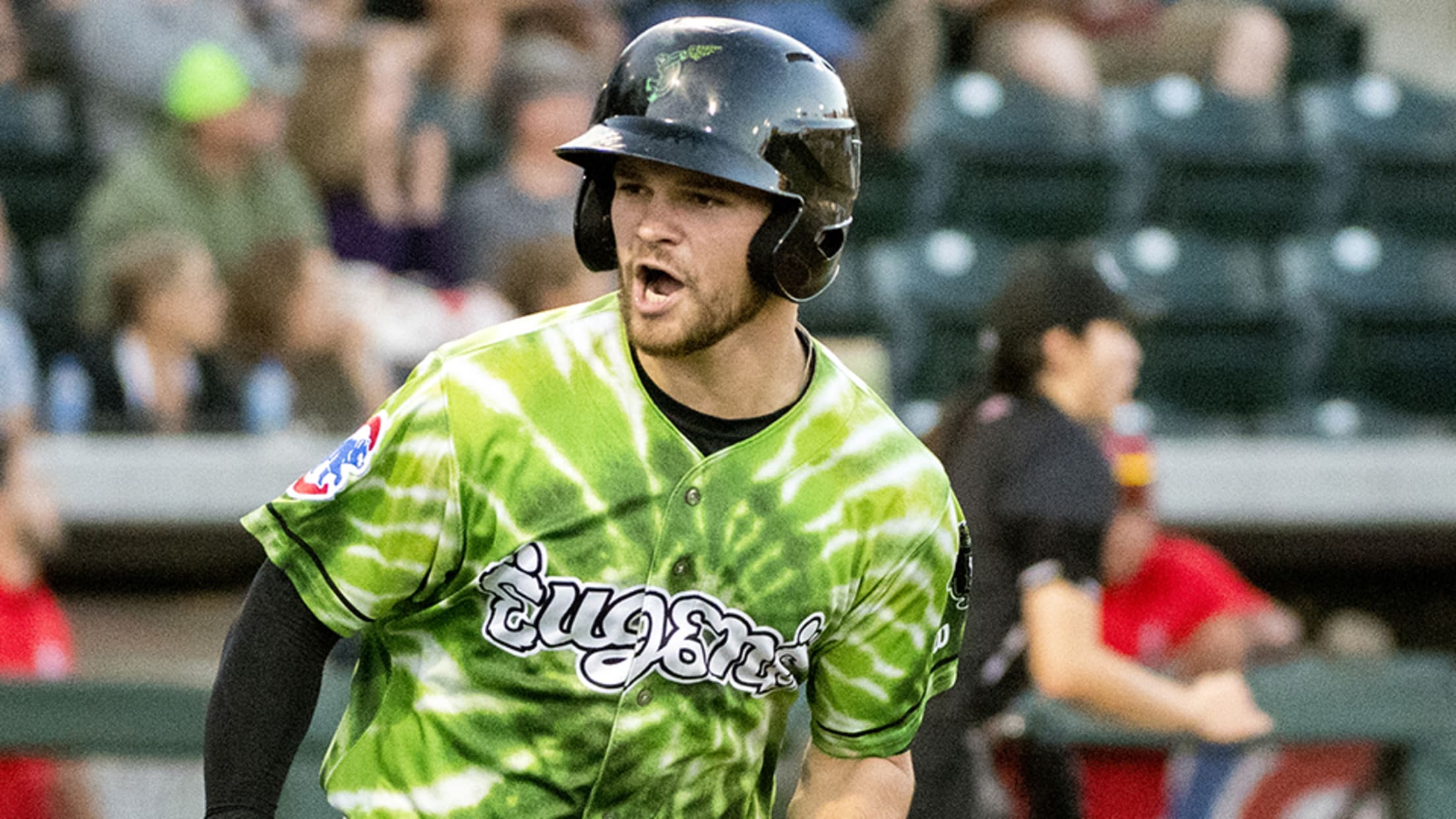 Levi Jordan rounds the bases after hitting the go-ahead homer in the eighth inning Sunday. (Jared Ravich/MiLB.com)
EUGENE, Ore. -- Levi Jordan will admit it's taken him some time to adjust to PK Park. He played at the University of Oregon's home stadium a handful of times in college but solely as a bitter rival from the University of Washington. In Game 1 of the Northwest League Championship
EUGENE, Ore. -- Levi Jordan will admit it's taken him some time to adjust to PK Park. He played at the University of Oregon's home stadium a handful of times in college but solely as a bitter rival from the University of Washington.
In Game 1 of the Northwest League Championship Series on Sunday, the former Husky showed no signs of discomfort in Duck country.
The Cubs prospect clubbed a go-ahead solo homer in the eighth inning to propel Eugene to a 3-2 win over Spokane in the opener of the best-of-5 series.
"It feels good to be here in the Northwest," Jordan said. "It feels like I'm at home."
The Puyallup, Washington, native launched a 2-2 pitch from reliever Jesus Linarez over the left-field fence for his second Minor League homer and first of the postseason.
Gameday box score
"He left one up for me, so I was able to get a good barrel on it," Jordan said. "We watched it go out and I was able to fire up the dugout."
The Emeralds knotted the score at 2-2 in the fifth on RBI singles by Luis Vazquez and Nelson Velazquez. Rangers No. 3 prospectJulio Pablo Martinez and Diosbel Arias slugged solo homers in the fourth to put the Indians up, 2-0.
Ivan Medina earned his second playoff save, striking out two and working around one hit. He stranded a runner at third after Tanner Gardner singled up the middle and made it all the way to third on Starling Joseph's foulout to catcher Caleb Knight right in front of the Indians dugout. There was a disagreement between Spokane manager Kenny Holmberg and crew chief Emma Charlesworth, who eventually tossed the Indians' skipper, on whether Knight actually caught the ball and Gardner advanced two bases amid the commotion.
• Complete postseason coverage »
Eugene improved to 3-0 in the playoffs, winning each contest by the same score and coming from behind in all three.
"Isn't that crazy?" Jordan said. "Instead of playing for one at a time, we're playing for that big inning. We've been getting that key hit, and it's been big for us."
Jordan was technically a visitor at PK Park again on Sunday. The Indians are being forced to play all five games in Eugene due to a conflict with the Spokane County Fair.
The Emeralds also will be the "road" team for Game 2 on Monday at 10:05 p.m. ET.
Josh Horton is a contributor to MiLB.com. Follow him on Twitter @joshhortonMiLB