Set Of Sevens Gives Chukars Series Opener
Idaho Falls Scores Seven Apiece In Second & Third Innings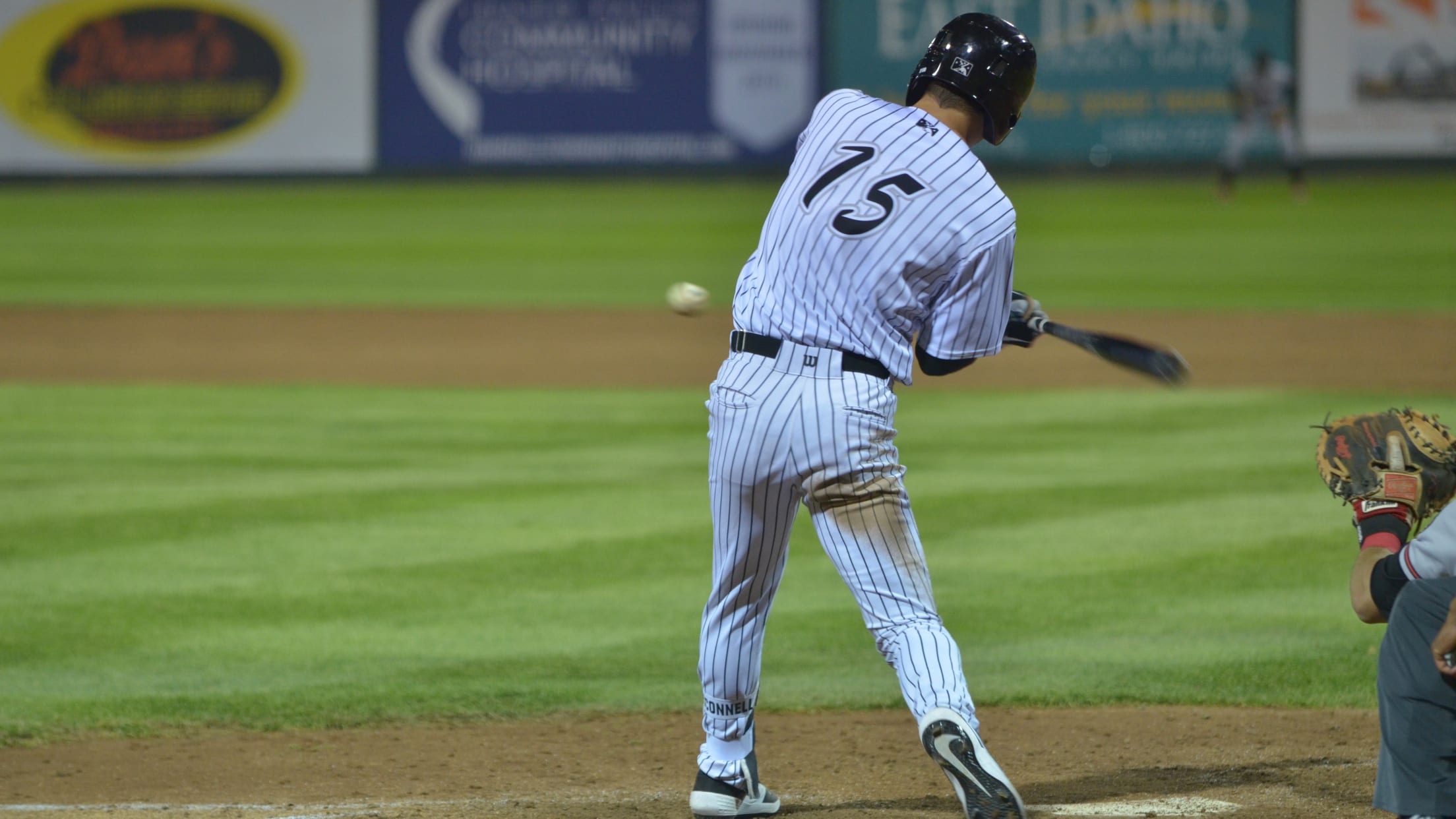 Idaho Falls, ID - After having two unscheduled days off due to rain, the anxiousness to get back on the field was evident from the Chukars offense. Idaho Falls scored seven runs in the second and seven in the third, pounding out 15 hits over the two frames. The Chukars
Idaho Falls, ID - After having two unscheduled days off due to rain, the anxiousness to get back on the field was evident from the Chukars offense. Idaho Falls scored seven runs in the second and seven in the third, pounding out 15 hits over the two frames. The Chukars cruised to a 14-2 win over the Great Falls Voyagers, improving to 10-1 on the season. Over their last two home games, the Chukars have scored a combined 32 runs on 37 hits.
Down 1-0 going into the bottom of the second inning, Juan Carlos Negret homered with one out in the inning, tying the game at one. Michael Emodi singled, followed by a double from Ismaldo Rodriguez that moved Emodi to third. Isaiah Henry then singled home both runners, putting the Chukars ahead 3-1. Henry got to second on the throw home, setting up Clay Dungan who singled him home. Jose Marquez then doubled, and Brady McConnell cleared the bases with a three run homer, his first as a Chukar, to put Idaho Falls up 7-1.
Idaho Falls continued their assault on Voyager pitching in the third, highlighted by RBI hits from McConnell, Marquez, Negret, and Emodi. Of the 14 runs that the Chukars scored, 12 of them came with two outs. McConnell finished the night 2-3 with 4 RBI, while Negret went 2-5 with 3 RBI. Every Chukar starter had at least one hit
Six Idaho Falls pitchers combined to allow just one earned run, as Grant Gambrell (W, 1-0) picked up the win in his first professional appearance. The Chukars now have a 3.42 team ERA, which is best in the Pioneer League.
The Chukars look for their 11th win in 12 tried tomorrow as they host the Voyagers in the second game of their three game series. Stephen Ridings gets the start for the Chukars, opposed by Jason Morgan. First pitch is scheduled for 7:15 PM, with the first 500 fans receiving beach towels courtesy of Shoshone Bannock Casino. Tickets are still available by visiting ifchukars.com.