Sod Poodles win second TL crown in five years
Duzenack's grand slam sets stage for D-backs affiliate's victory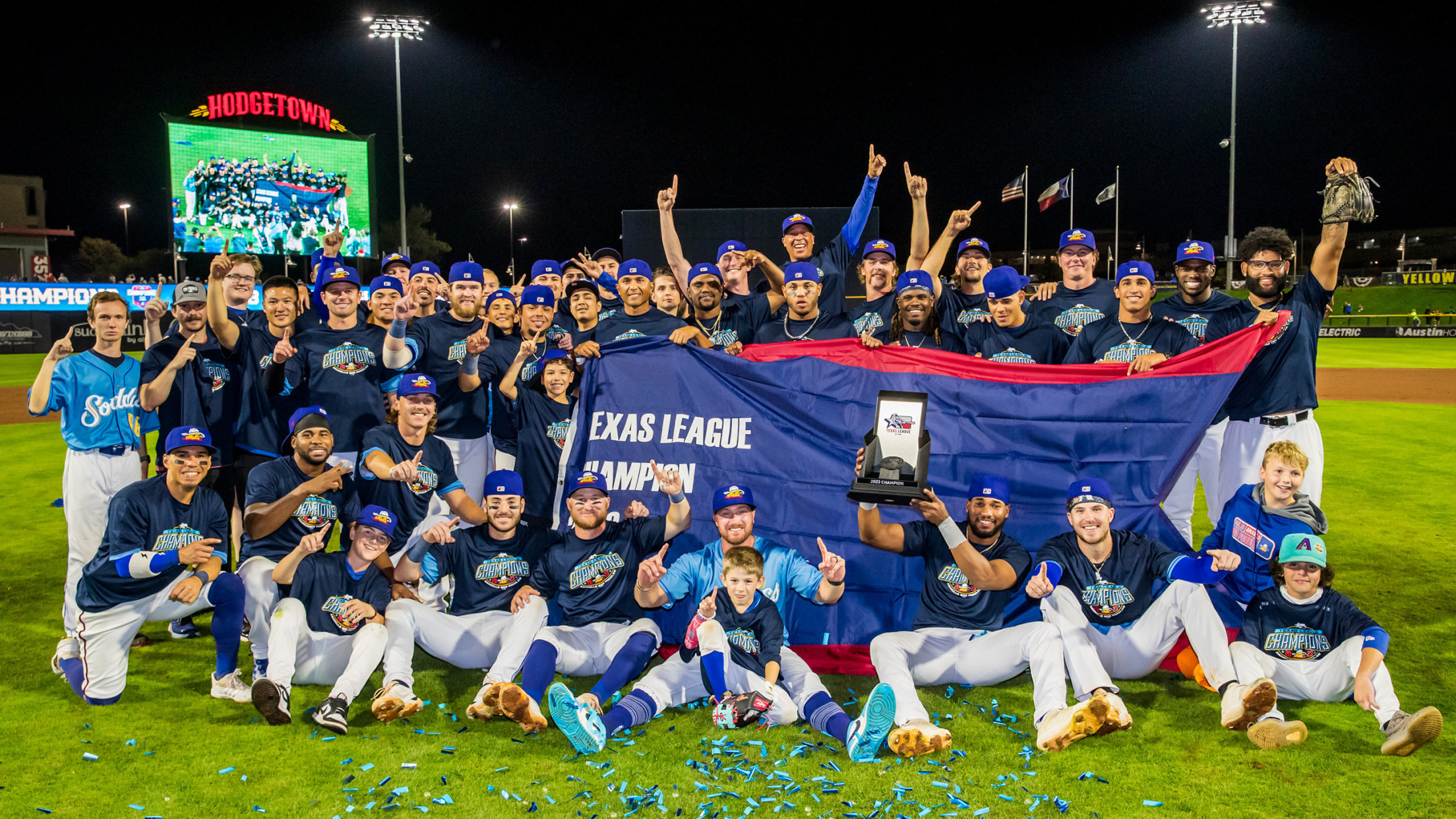 Amarillo set up shop as a Double-A affiliate five years ago, and the Sod Poodles have scored two Texas League championships in that time. The second one was secured by D-backs affiliate in grand fashion Wednesday night. Behind a bases-loaded homer by Camden Duzenack, the Amarillo Sod Poodles routed the
Duzenack begins must-see double play for Amarillo
D-backs infielder helps give new meaning to pitcher's best friend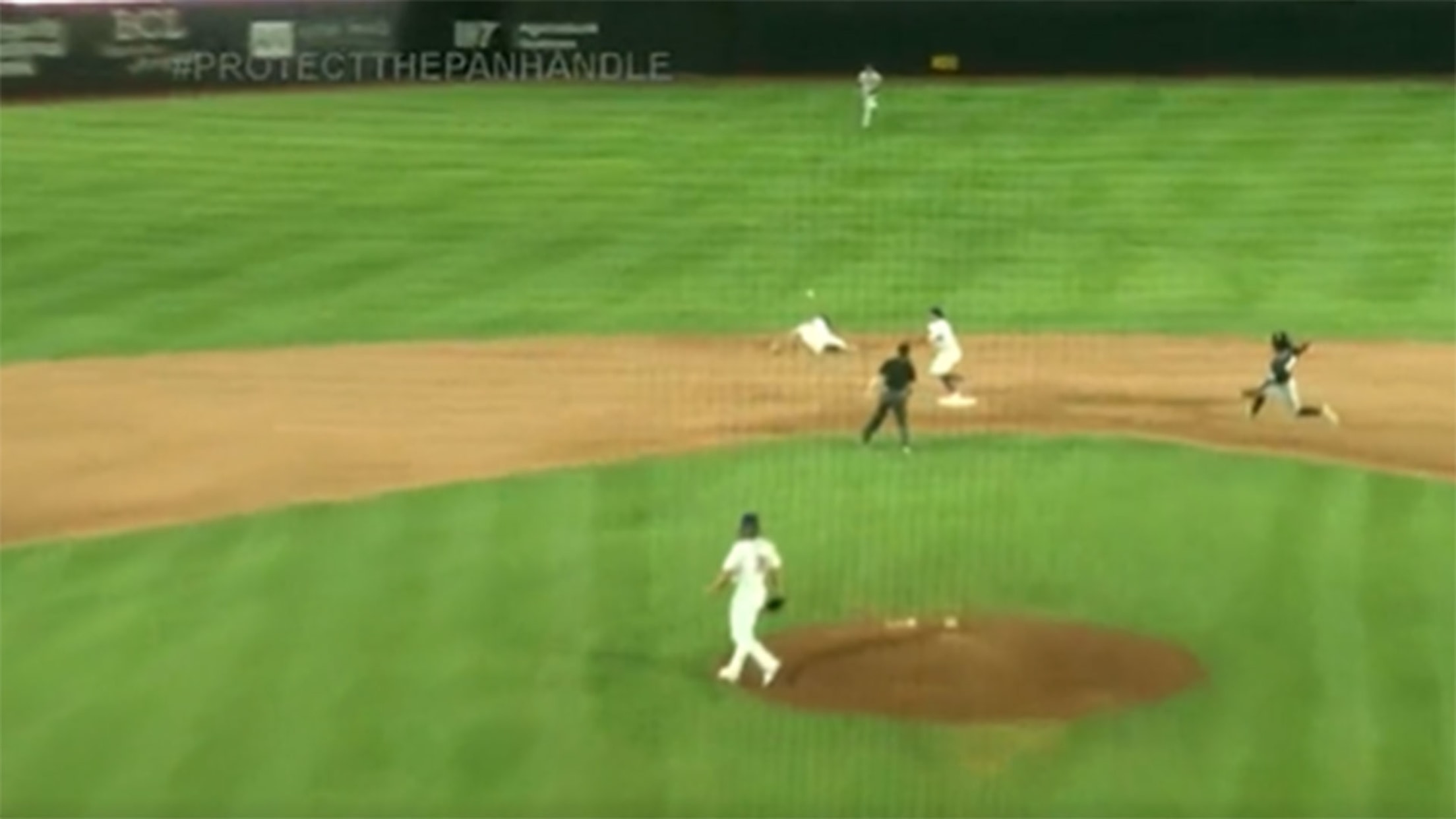 Tuesday night brought one of the craziest double plays that you'll ever see in professional baseball. In a Texas League semifinal game at Hodgetown Stadium in Amarillo between Double-A Amarillo (D-backs) and San Antonio (Padres), Amarillo shortstop Camden Duzenack started a seemingly impossible play that you have to see with
Hops live out dream with Copa mascot
D-backs affiliate's Bacaanda celebrates area's Latin community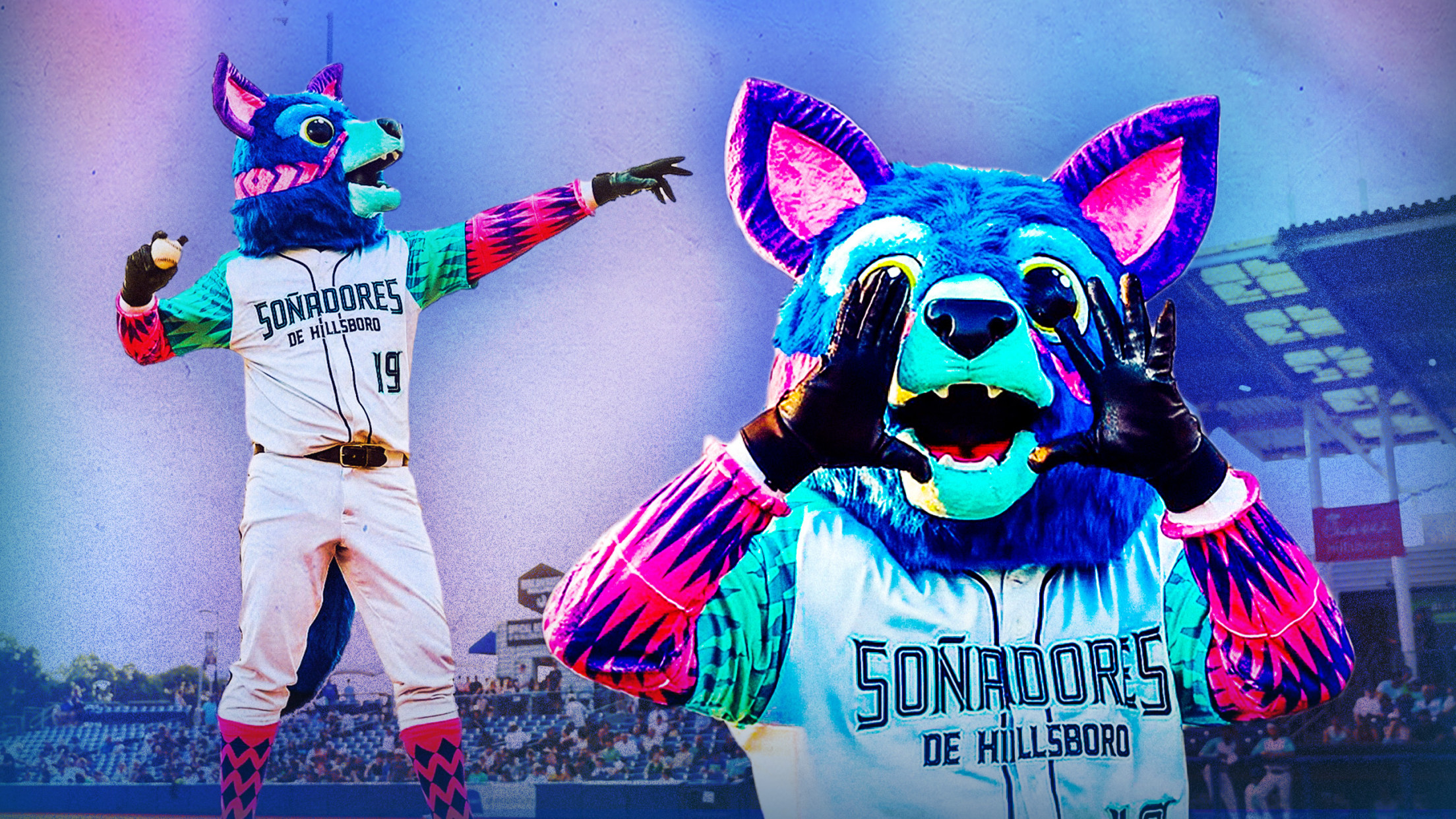 An alebrije is a spirit animal in Mexican culture, one with a predilection for dreams. And so with High-A Hillsboro's new Copa de la Diversión mascot, an alebrije named Bacaanda, the Hops -- whose Copa identity is the Soñadores, or "Dreamers" -- are paying homage to all their fans who
Get a Lawlar! D-backs calling up top prospect
Shortstop will join team ahead of Thursday's game vs. the Cubs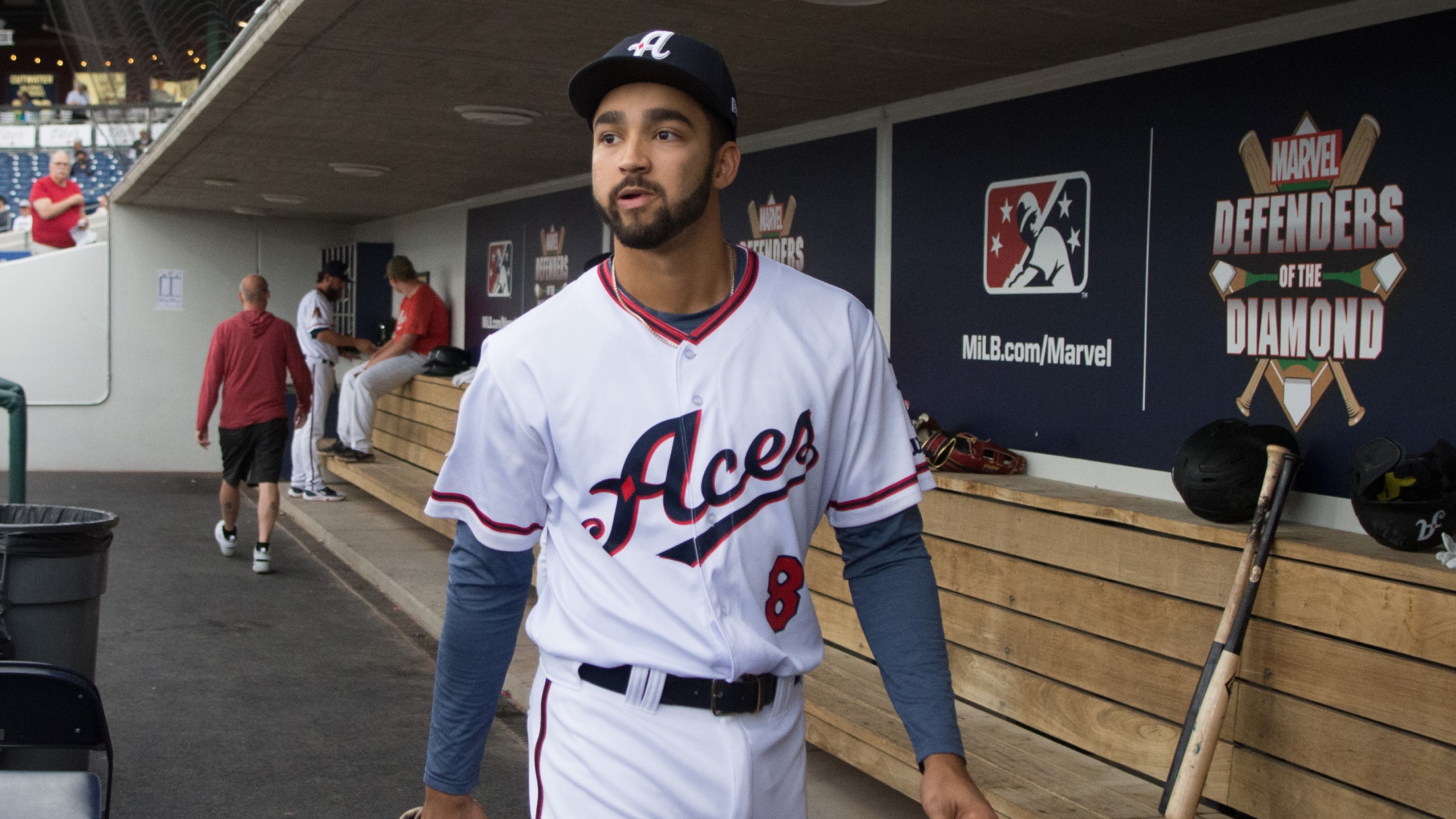 PHOENIX -- Jordan Lawlar will be making his long-awaited arrival to the Major Leagues. The D-backs called up their top prospect from Triple-A Reno after their 12-5 victory over the Rockies on Wednesday afternoon. He will join the team in Chicago, where Arizona will play the Cubs in a crucial
Lawlar's latest firsts: Multihomer game, playing 3rd
Top D-backs prospect plates three, holds down hot corner for Aces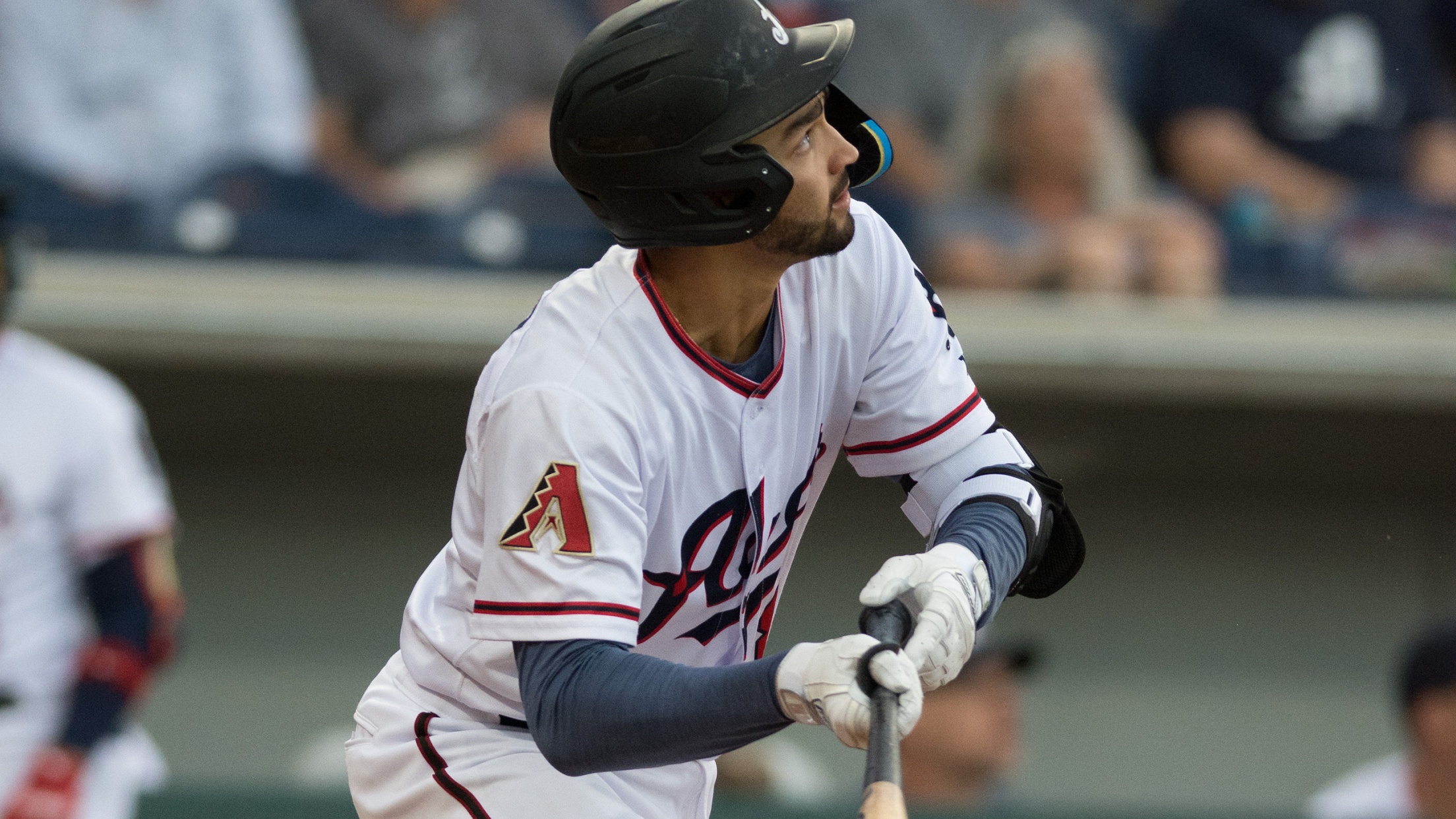 Two home runs in the span of three innings, all while fielding an unfamiliar position. That's just the latest installment in the tale of Jordan Lawlar's tear through the upper Minors. When MLB's No. 10 overall prospect was promoted to Triple-A Reno in mid-August, Lawlar hit the ground running --
Druw Jones goes ahead and hits first homer
No. 2 D-backs prospect wallops solo shot to key Visalia victory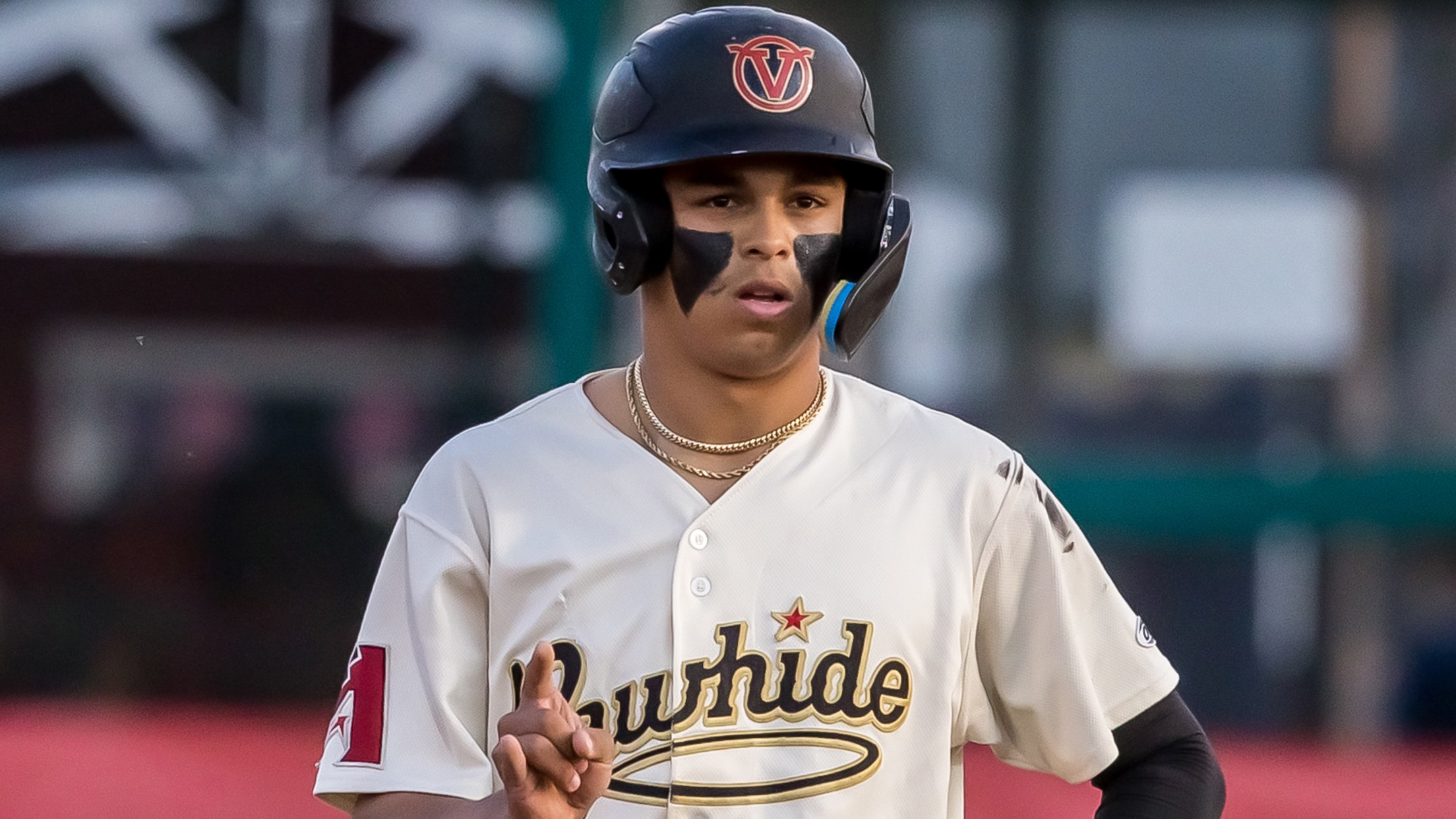 Just over 13 months removed from when the D-backs made him the second overall pick in the 2022 Draft, Druw Jones has his first professional home run. MLB's No. 35 prospect notched the milestone in style. With Single-A Visalia knotted in the top of the ninth inning, Jones got an
Easier for Lawlar to play for Reno than to get there
MLB's No. 10 overall prospect homers, plates 4 in Triple-A debut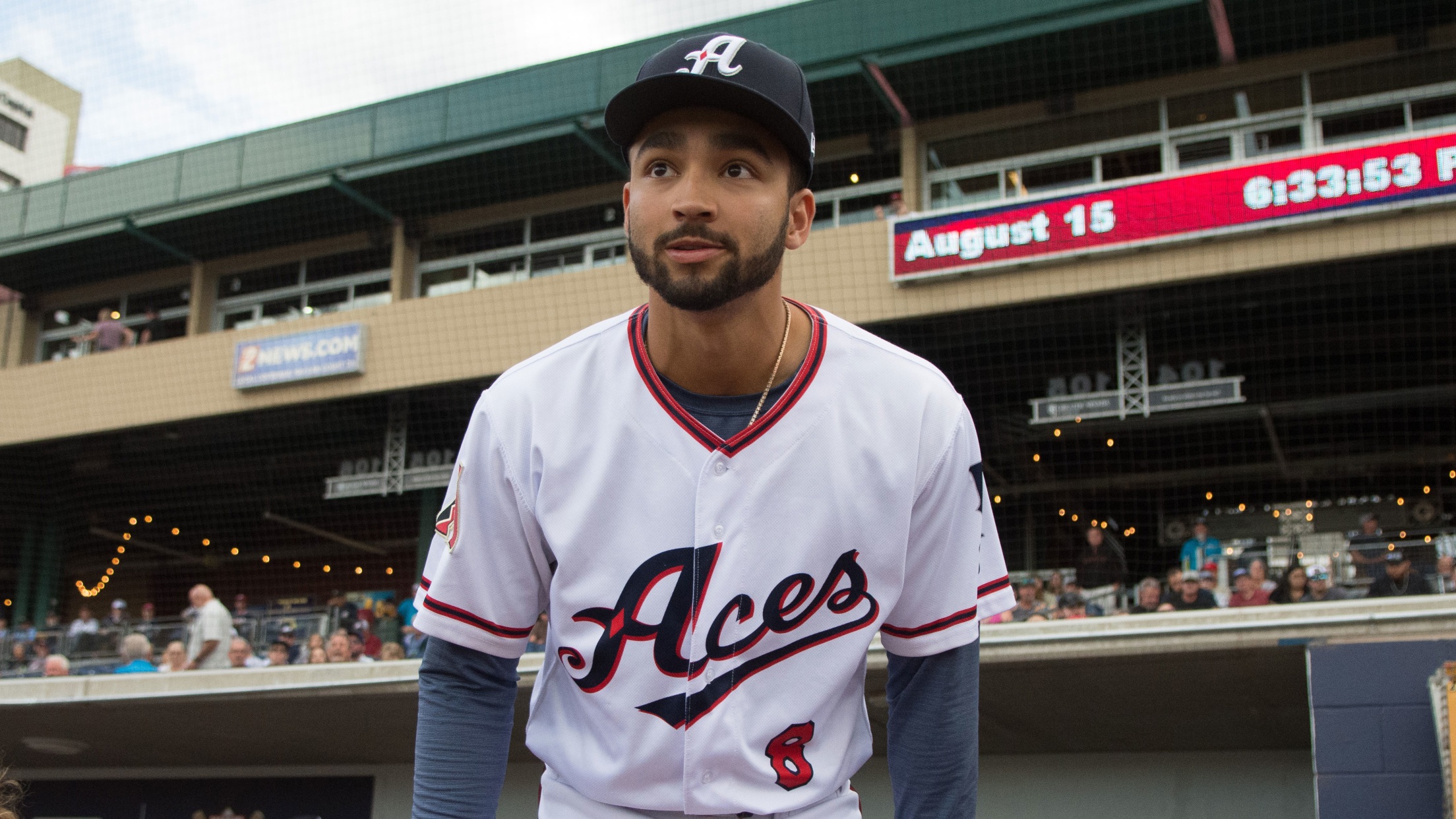 After spending his summer demolishing Texas League pitching for Double-A Amarillo, Jordan Lawlar headed west to Triple-A Reno and wasted no time making an impression, swatting his first Aces home run in his second at-bat during the club's 17-12 win at Greater Nevada Field on Tuesday night. Just over hours
D-backs' Lawlar ready to come up Aces (source)
Baseball's No. 10 overall prospect heading to top level of Minors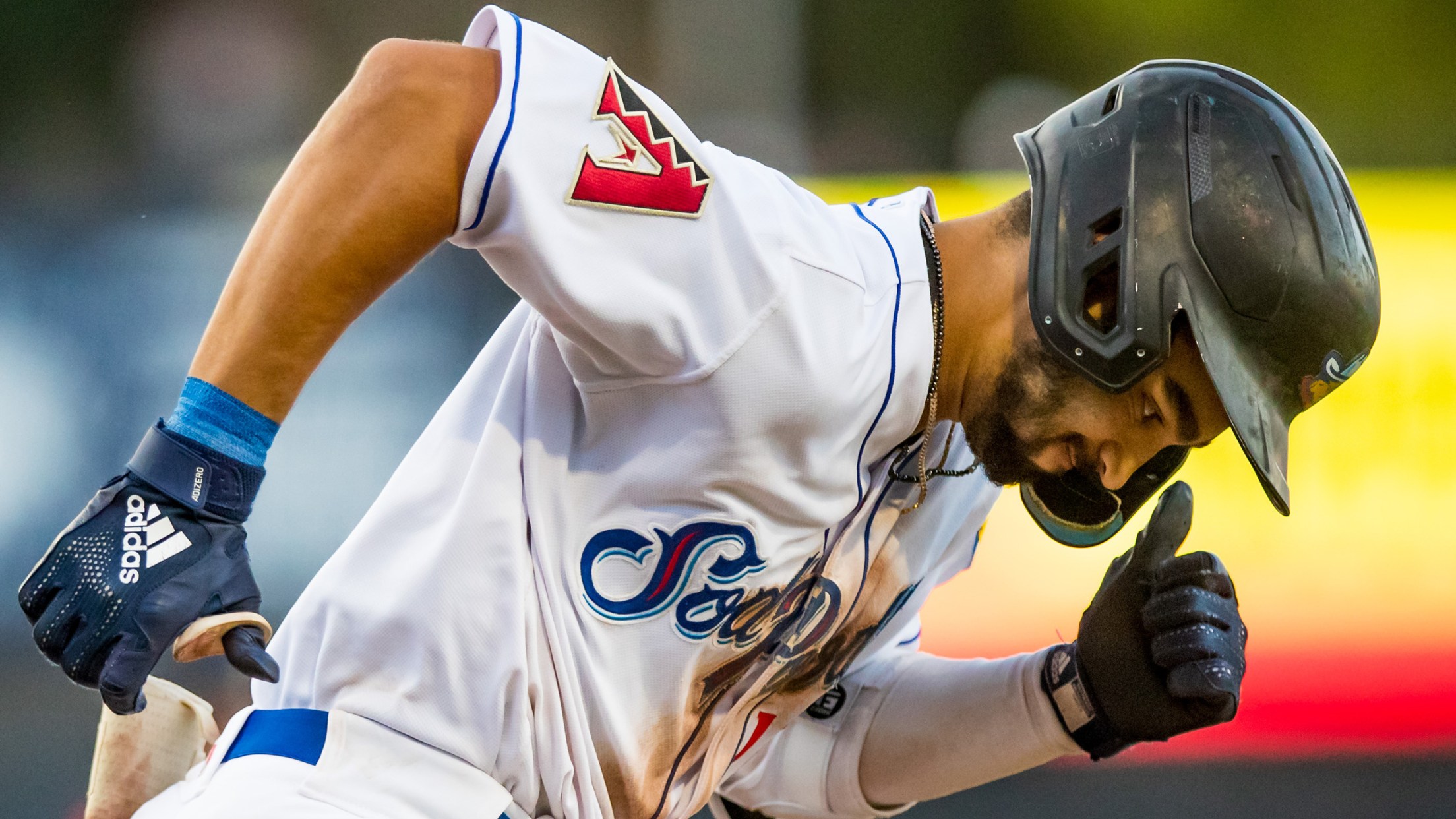 Two summers ago, Jordan Lawlar was drafted sixth overall by the D-backs as a promising 18-year-old shortstop from Texas. Now he's only one call away from The Show. MLB Pipeline's No. 10 ranked prospect has been promoted to the Triple-A Reno Aces, a source told MLB.com's Steve Gilbert on Sunday.
Lawlar, Lee show out in Texas League tilt
Sod Poodles, Wind Surge shortstops collect three hits apiece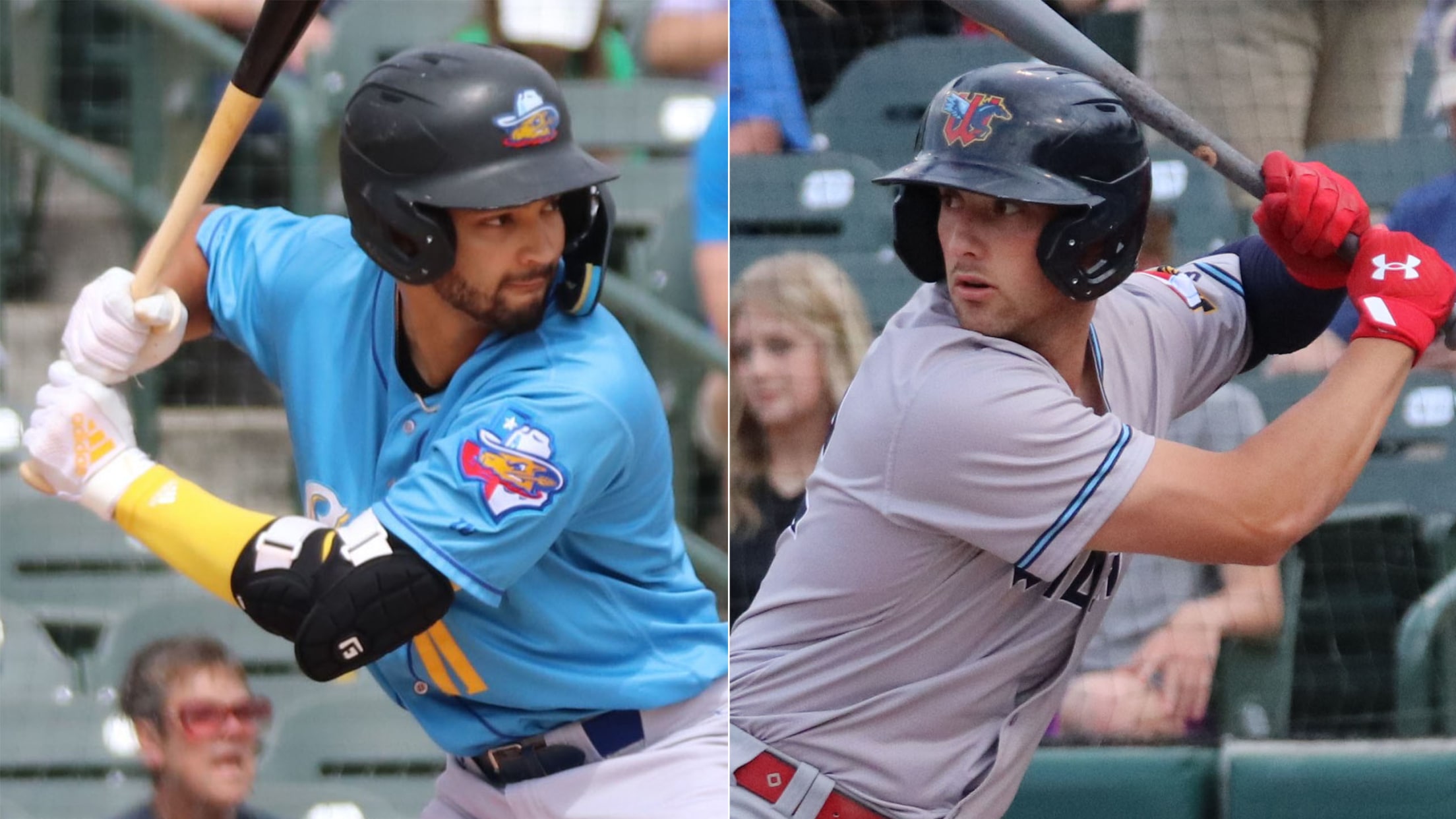 The stars were big and bright in Amarillo, Texas, as the Double-A Sod Poodles and Wind Surge faced off Wednesday in a game with a combined seven Top 30 prospects from the D-backs and Twins organizations, including each club's top-ranked player. Arizona's No. 1 prospect Jordan Lawlar and Minnesota's top-ranked
Melendez brings long ball streak home to Texas
No. 7 D-backs prospect goes yard for the fourth straight game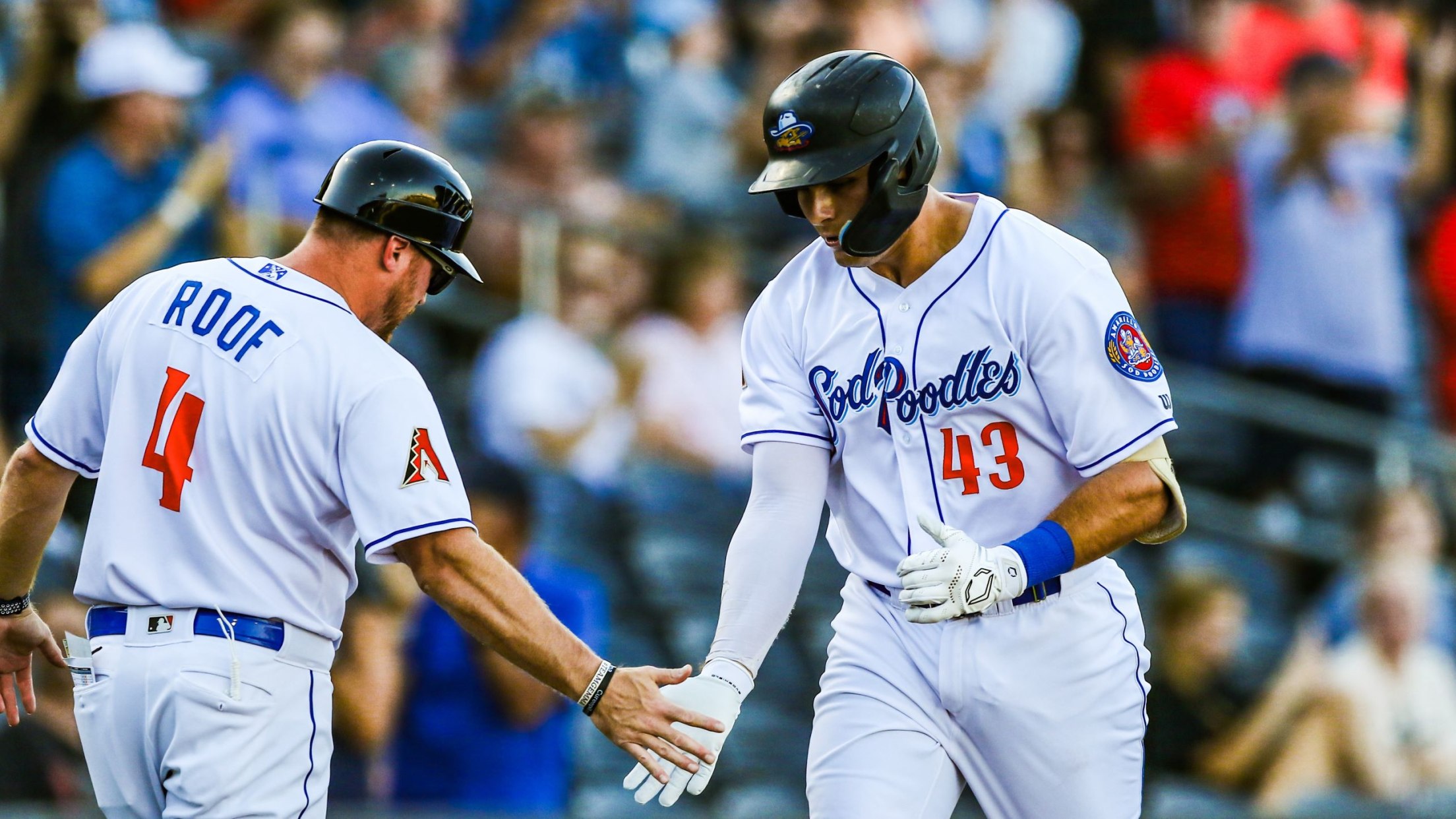 Ivan Melendez can't stop mashing in the Yellow City. The seventh-ranked D-backs prospect, who has homered in all of his last four games, went yard twice Tuesday night en route to Double-A Amarillo's 10-7 win over Wichita at HODGETOWN. But Melendez was reaching the fences before the All-Star break …
Sod Poodles celebrate 527-foot homer in style
Amarillo gives away t-shirts to honor historic dinger hit last year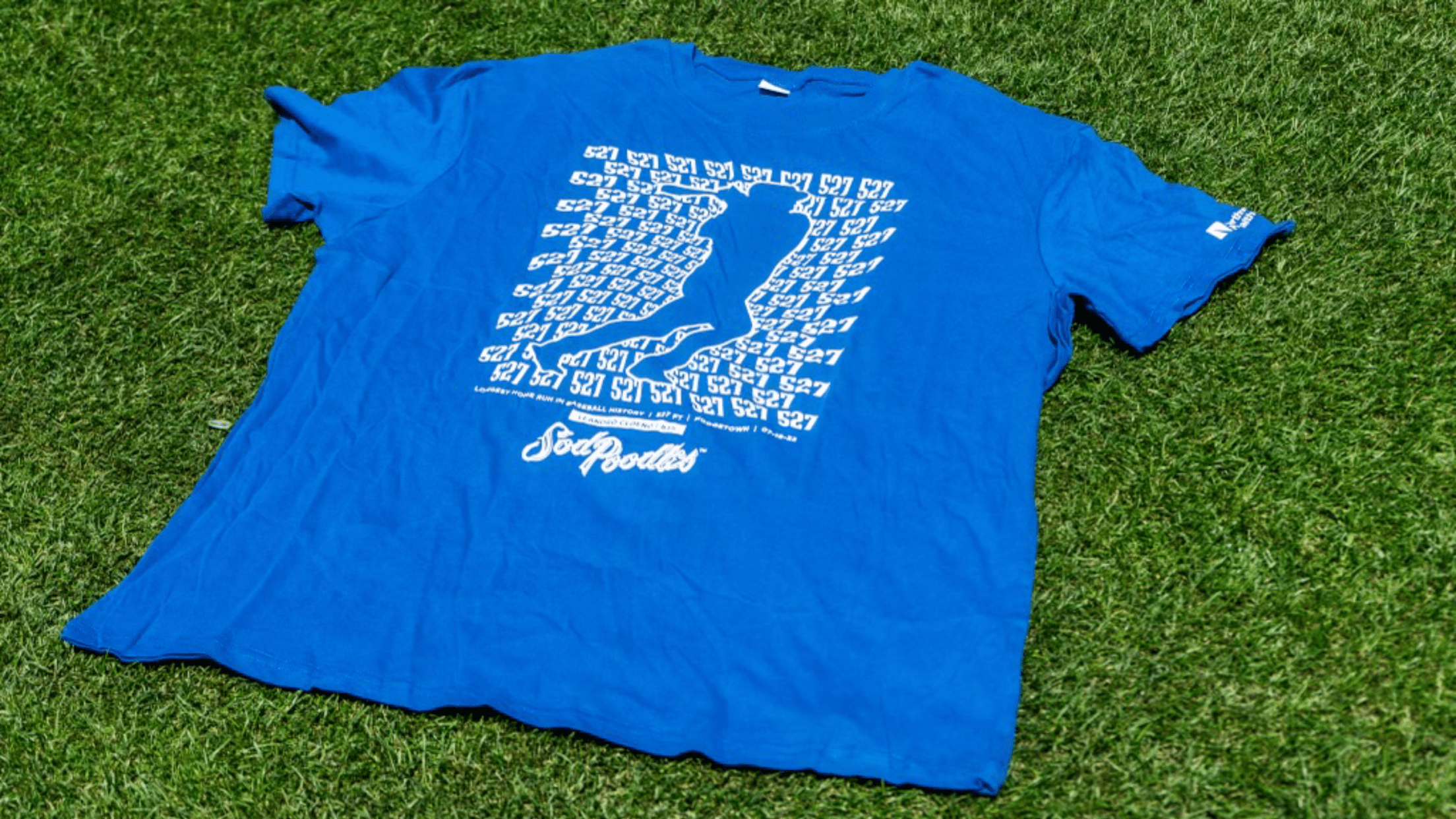 On July 16, 2022, Leandro Cedeño of the Amarillo Sod Poodles took a mighty hack at a 3-0 pitch in his third trip to the plate. Instantly, knowing he had crushed it, he sauntered out of the box and took a well-earned trot around the bases. Little did he know,
MiLB Player of the Week Spotlight: Melendez
The No. 7 D-backs prospect hit the Hops' first home cycle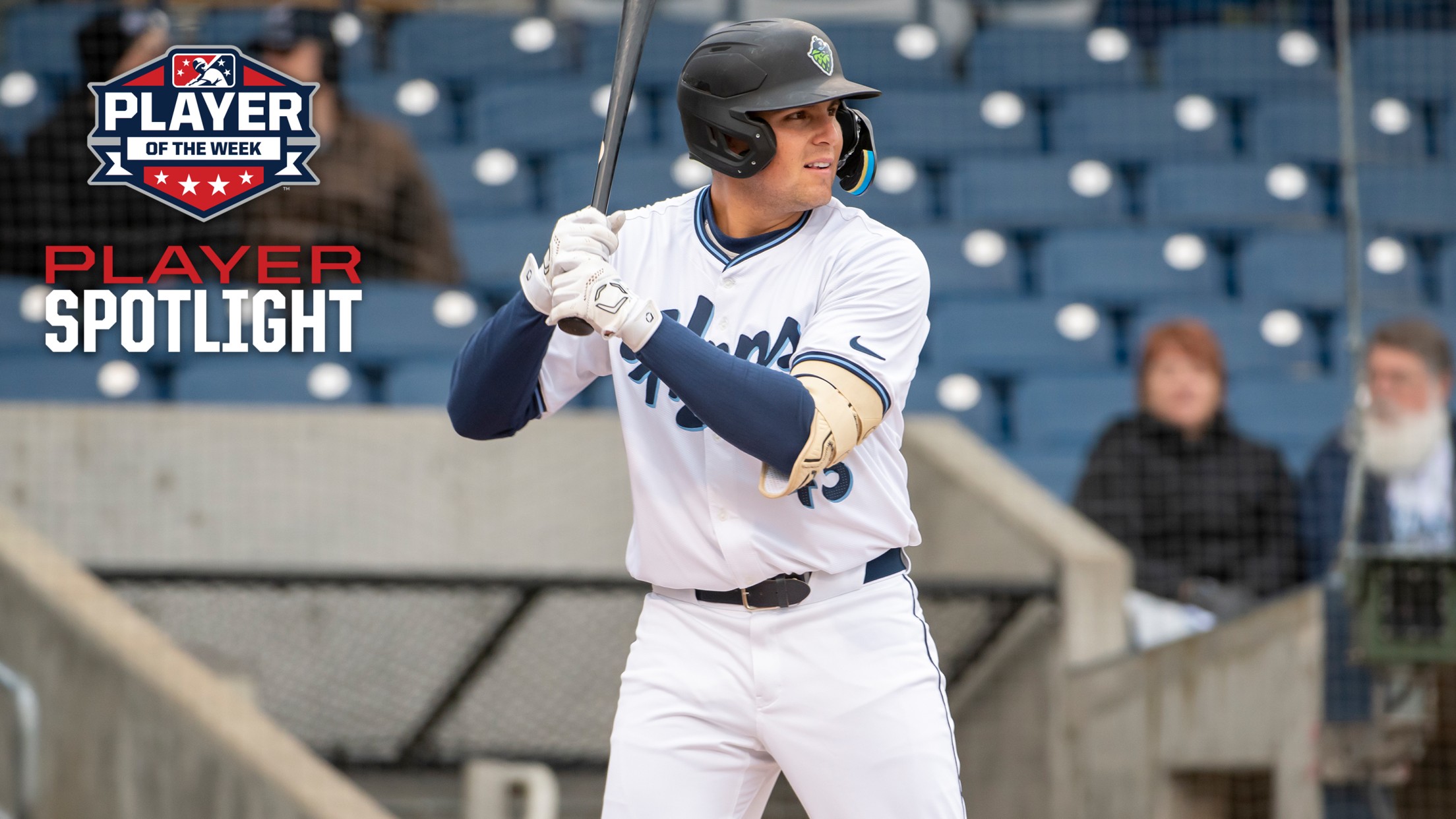 If there were any questions about why Ivan Melendez was nicknamed the "Hispanic Titanic" coming out of Texas, those were answered -- with an exclamation point -- last week. The seventh-ranked D-backs' prospect pulverized the ball over six games for High-A Hillsboro en route to being named the Minor League
The Road to The Show™: Futures Game rosters
Holliday, Lawlar among stars to watch at prospect showcase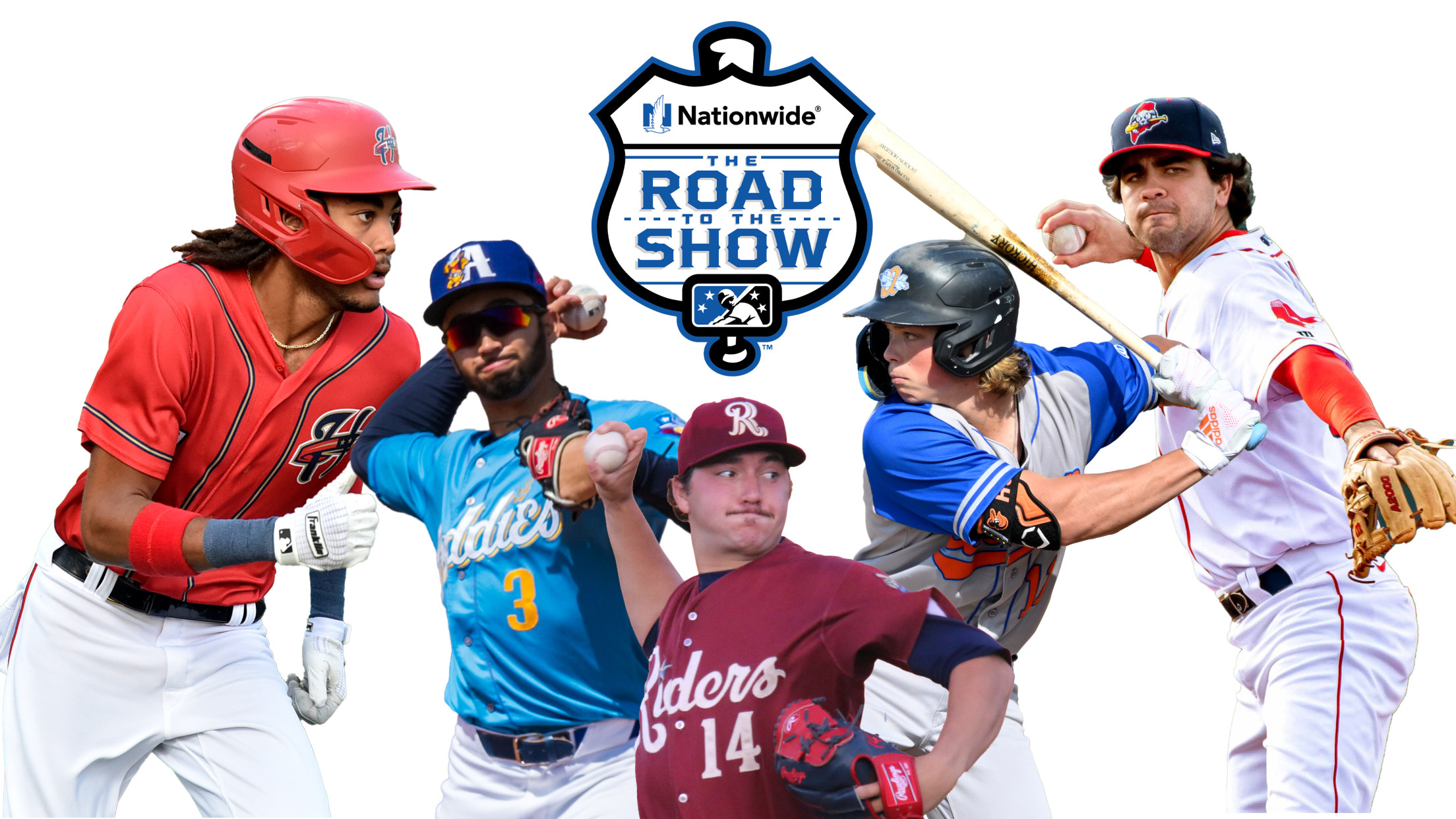 Each week, MiLB.com profiles an elite prospect by chronicling the steps he's taken toward achieving his Major League dream. For more stories about players on The Road to The Show, click here. A marquee event on the baseball calendar has come into focus with Monday's announcement of the 2023 SiriusXM
Meet the 2023 Road to The Show Ambassadors
D-backs' Lawlar, Pirates' Johnson, Rockies' Veen, Yanks' Domínguez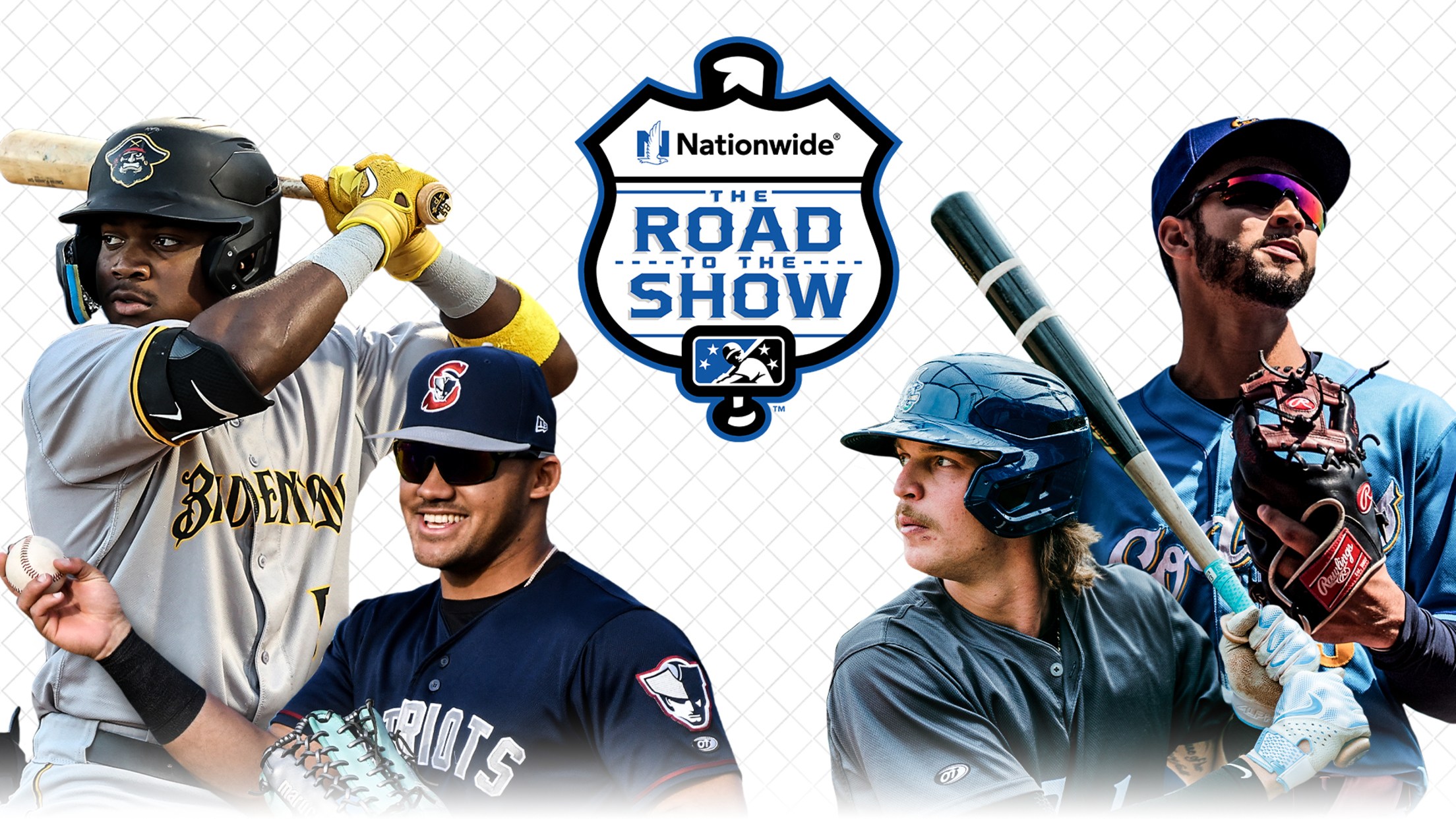 The Nationwide Road to the Show™ Ambassadors series, which provides fans an exclusive, behind-the-scenes look at four of the best prospects in Minor League Baseball, returns for a third season in 2023.
Rawhide record two outs ... on a double?!
Visalia executes a rare 9-4-2 double play with perfect relay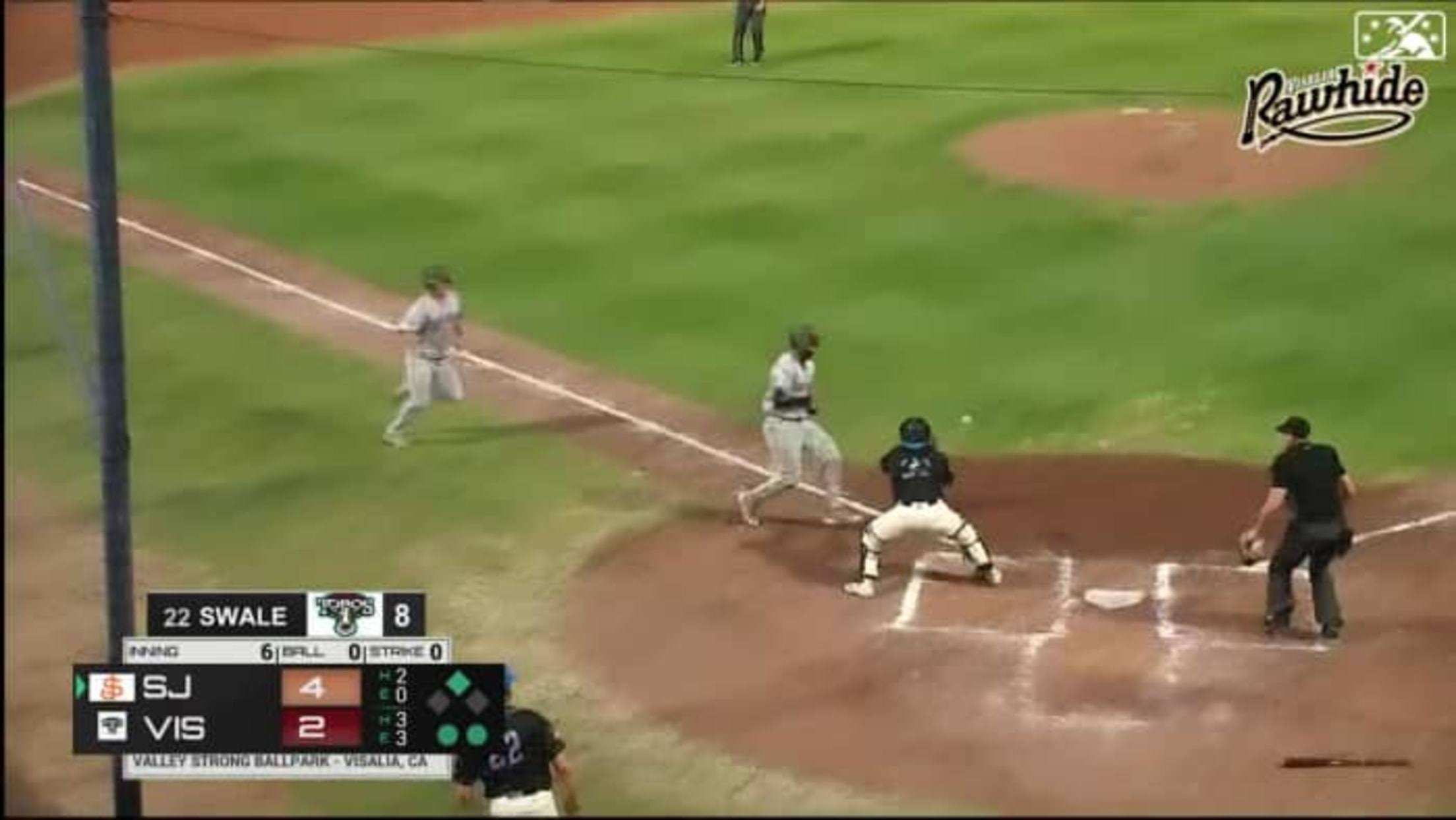 Some might call it your typical, run-of-the-mill, 9-4-2 double play. But it wasn't even that. Single-A Visalia didn't just record two outs on the play, the outs were made on what was officially scored a double and both players were tagged out at home plate. This was special. D-backs' prospects
Lawlar hits one to Sod Poodles' parking lot
Top D-backs prospect launches fifth home run of year 471 feet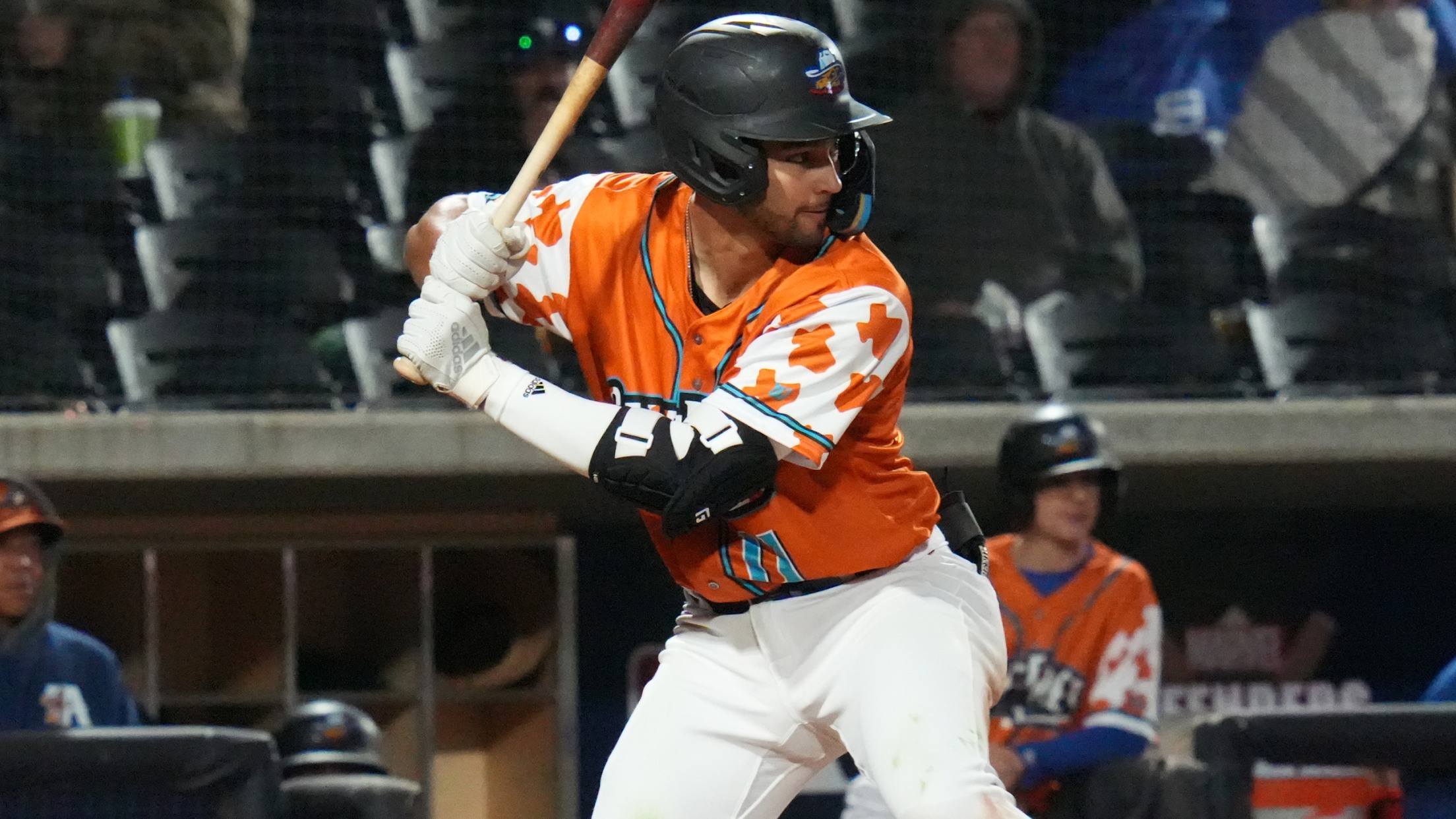 Someone might have a windshield to replace in Amarillo. Jordan Lawlar crushed a 1-0 fastball from A's left-hander David Leal to lead off the fourth inning of Double-A Amarillo's 11-9 loss to Midland and sent it flying an estimated 471 feet to center and into the parking lot at 105
Hillsboro, Vancouver woman coaches make history
Gajownik, Stephenson take field opposite each other for 1st time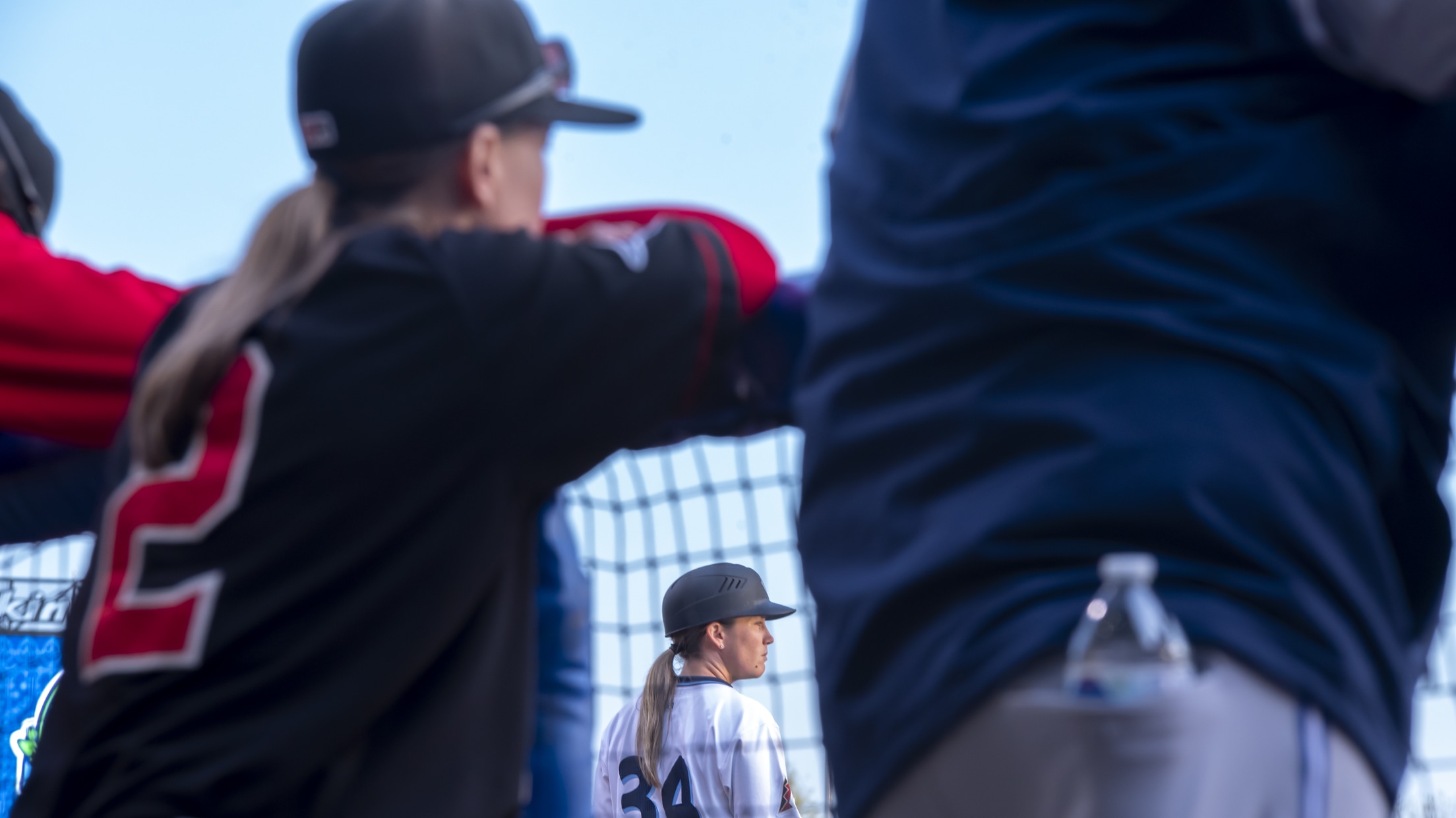 On paper, it was the start of a typical six-game series between the Hillsboro Hops and the Vancouver Canadians. On the field, it was anything but typical -- at least for now. For the first time at the High-A level, two women coaches faced off against each other when Ronnie
Hager, Reno offense come up Aces in rout
Shortstop plates 8 as D-backs affiliate falls a run shy of club record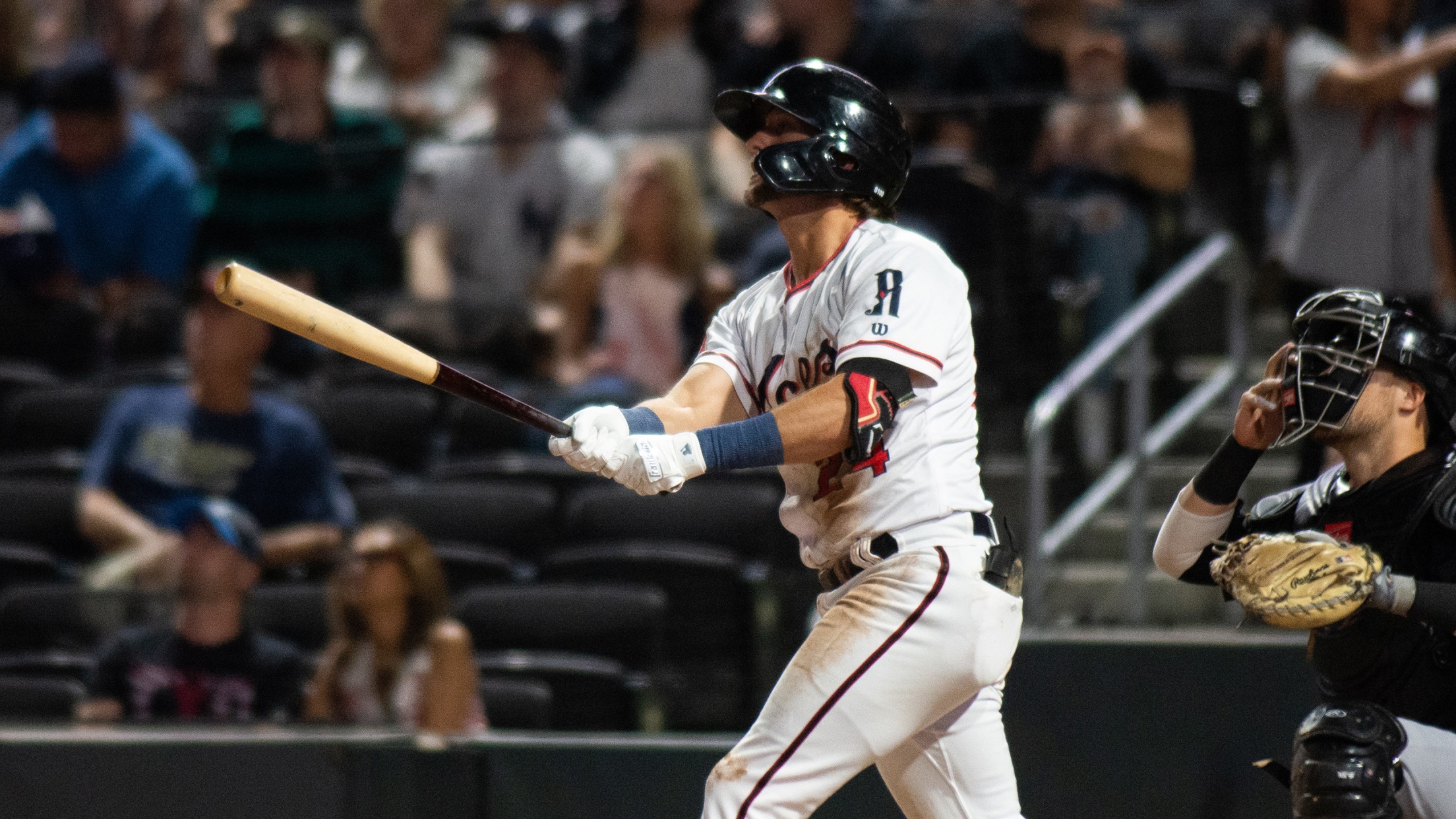 Not a single batter in Triple-A Reno's lineup went hitless on Thursday. And Jake Hager, well, he was just powerful perfection at the plate. Keyed by the shortstop's five-hit, eight-RBI night, the Aces racked up a 24-2 victory over visiting Sugar Land. Reno ended up one run short of the
Lawlar of the land: It's never too late to rally
Top D-backs prospect collects walk-off single, homer for Amarillo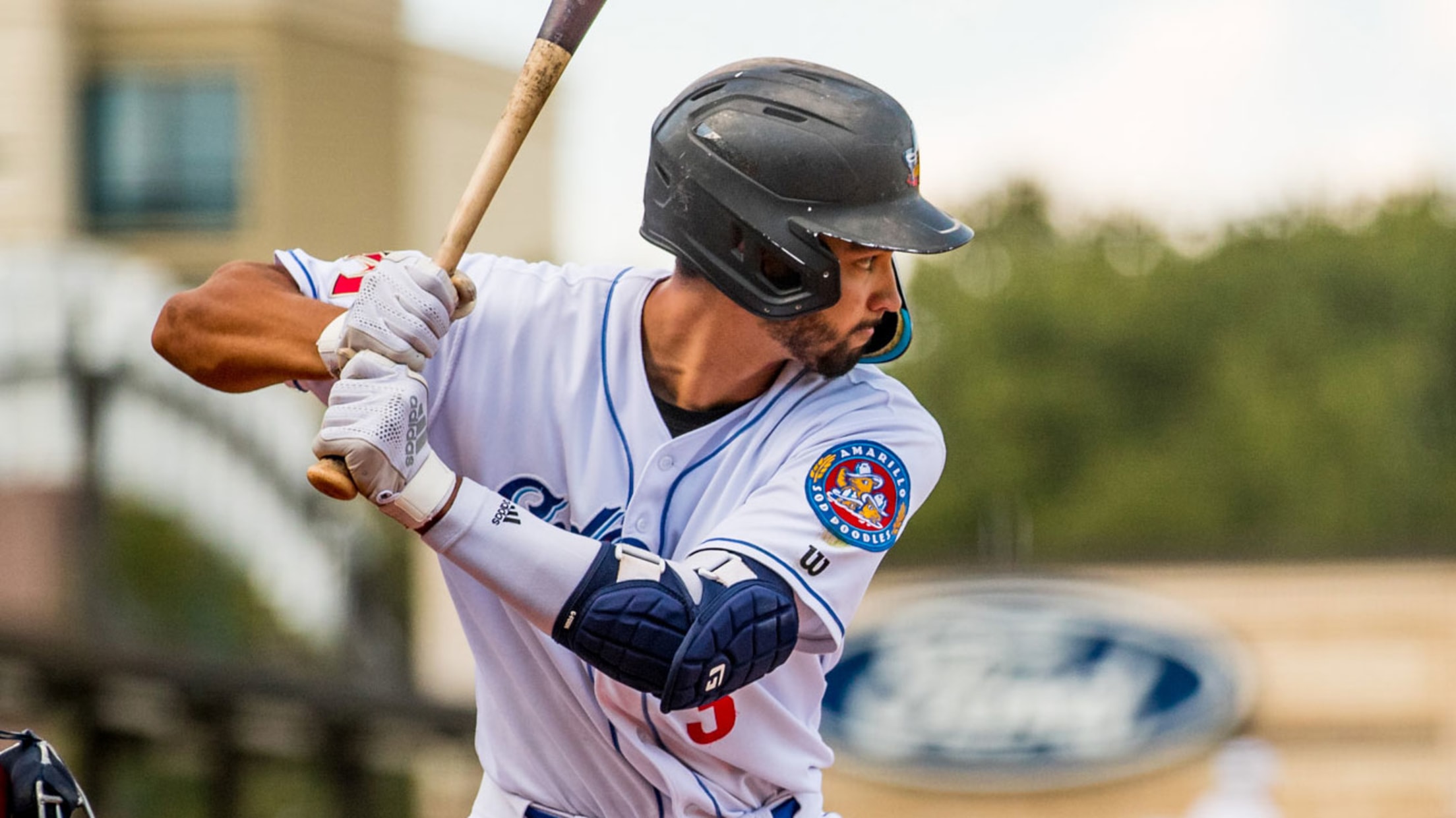 AMARILLO, Texas – No lead is safe in HODGETOWN, a hitters' haven where ERAs and slugging percentages increase in identical measure. But this is ridiculous. After trailing, 11-1, entering the bottom of the seventh inning, top D-backs prospect Jordan Lawlar hit a three-run homer as part of a seven-run eighth
Lawlar slugs, dashes, wows for Calf Fries
Top-ranked Arizona prospect goes yard, shows off on defense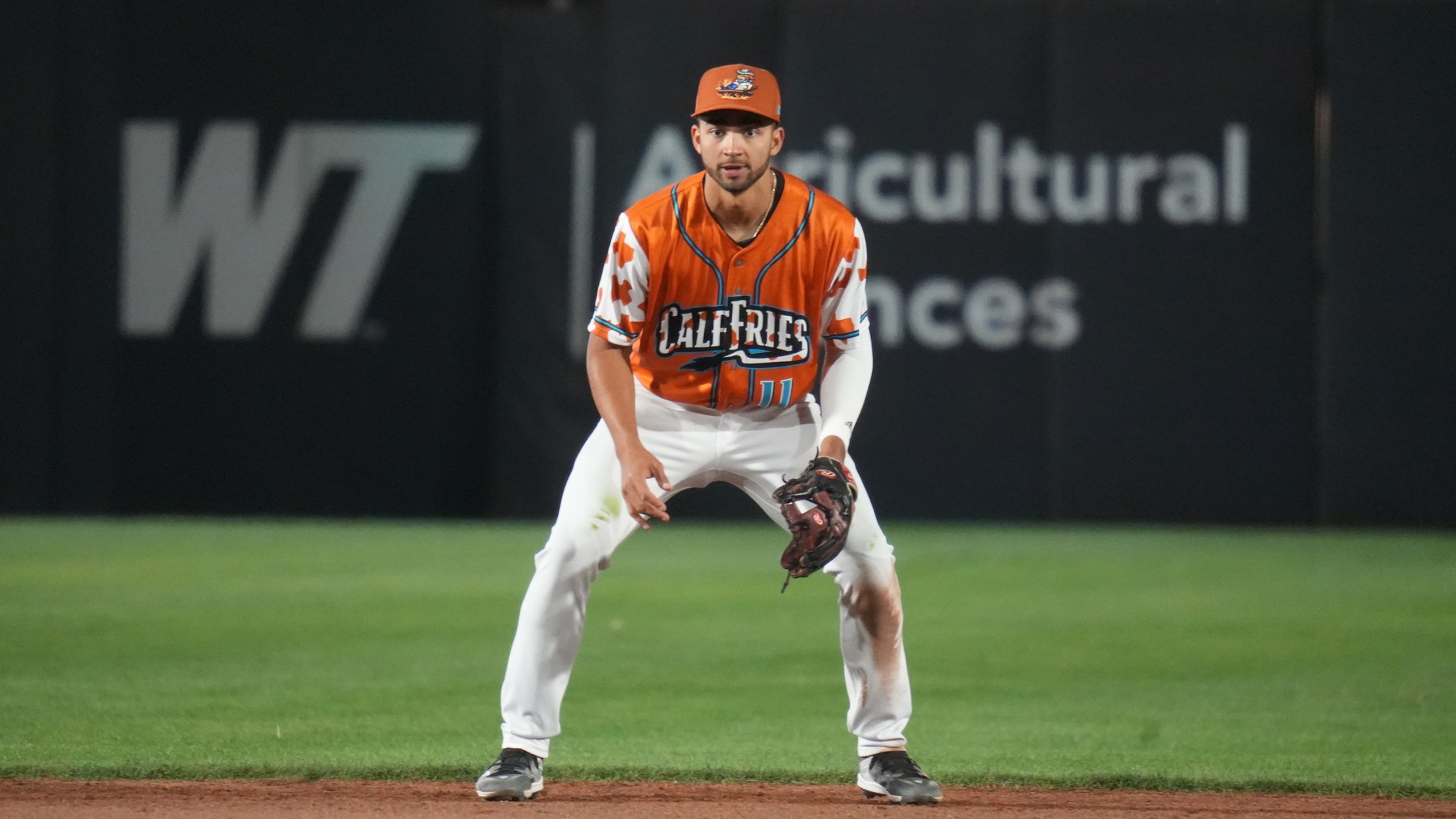 A special night in Double-A Amarillo got a little added juice thanks to the talents of Jordan Lawlar. Baseball's No. 9 prospect homered, made a slick defensive play and swiped his fourth base of the year to lead the Sod Poodles, er, Calf Fries, to a 5-3 win over the
D-backs' Gajownik Hops into the history books
Hillsboro manager is first woman full-time skipper in High-A history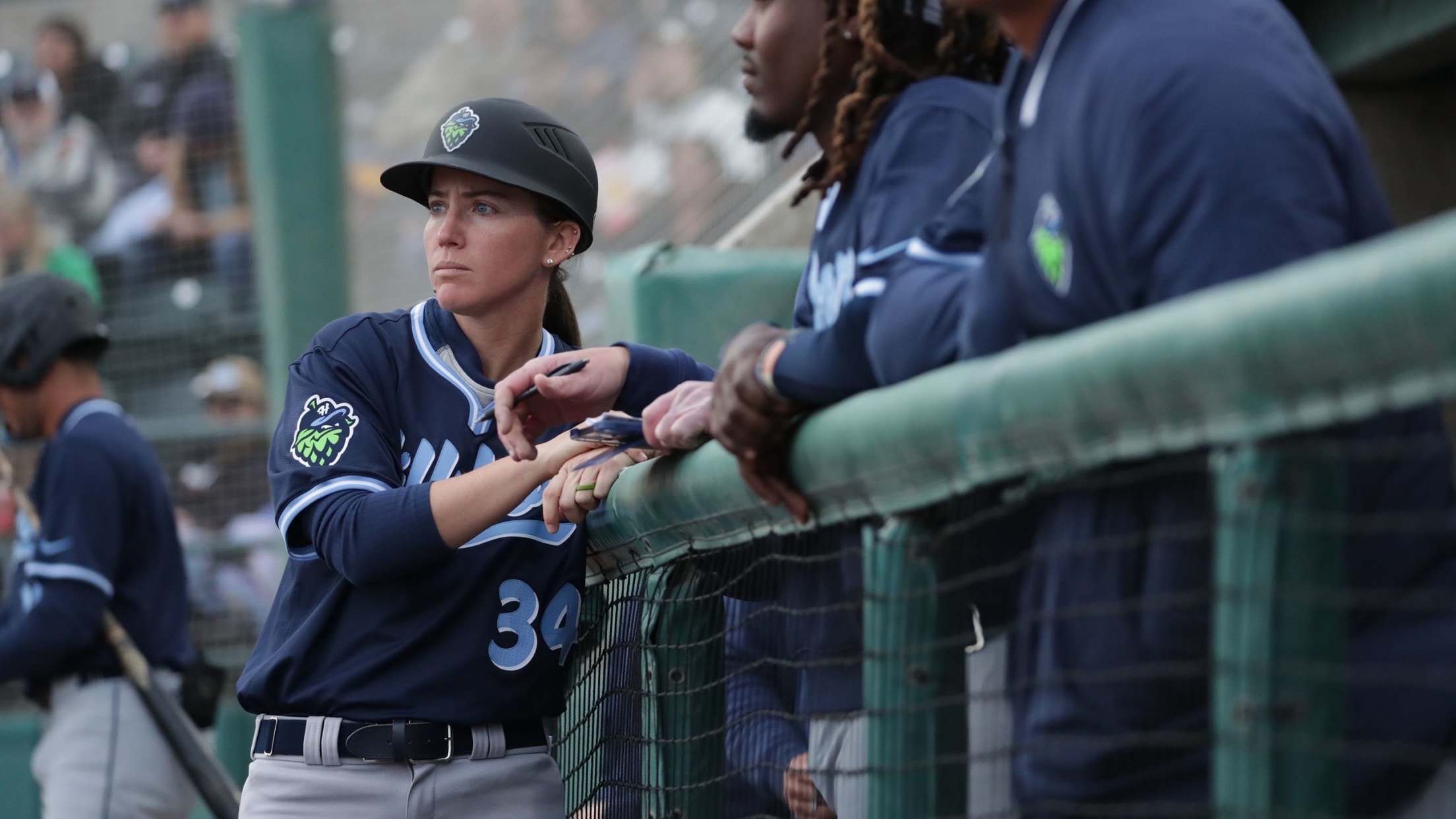 John Swanda delivered, Wilderd Patino watched it and Brendan Tinsman framed it to no avail. A first pitch like thousands of others in baseball history ... only there was nothing ordinary about this contest between High-A Hillsboro and Tri-City. Ronnie Gajownik eventually watched her leadoff batter strike out, but the
Gajownik shares road to Hillsboro dugout
New Hops manager talks about making history on MiLB podcast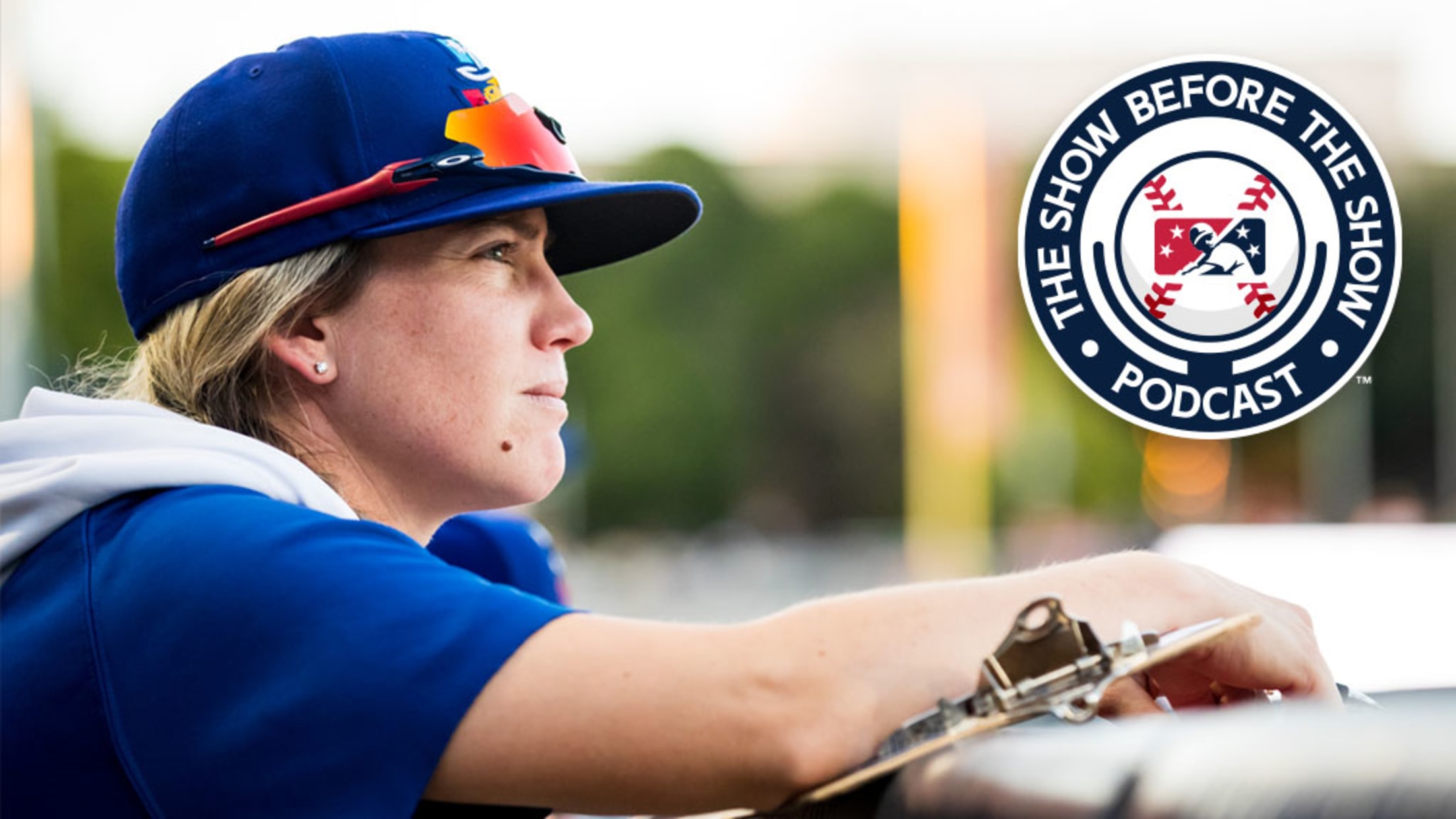 Last Friday, Ronnie Gajownik made baseball history when the D-backs announced her as the new Hillsboro manager for the 2023 season. That made Gajownik the first-ever woman skipper in the history of the High-A level and the second ever at any spot in the Minors after Tampa's Rachel Balkovec took
The Show Before the Show: Episode 391
Hillsboro's Gajownik shares road to dugout; Talking new Top 100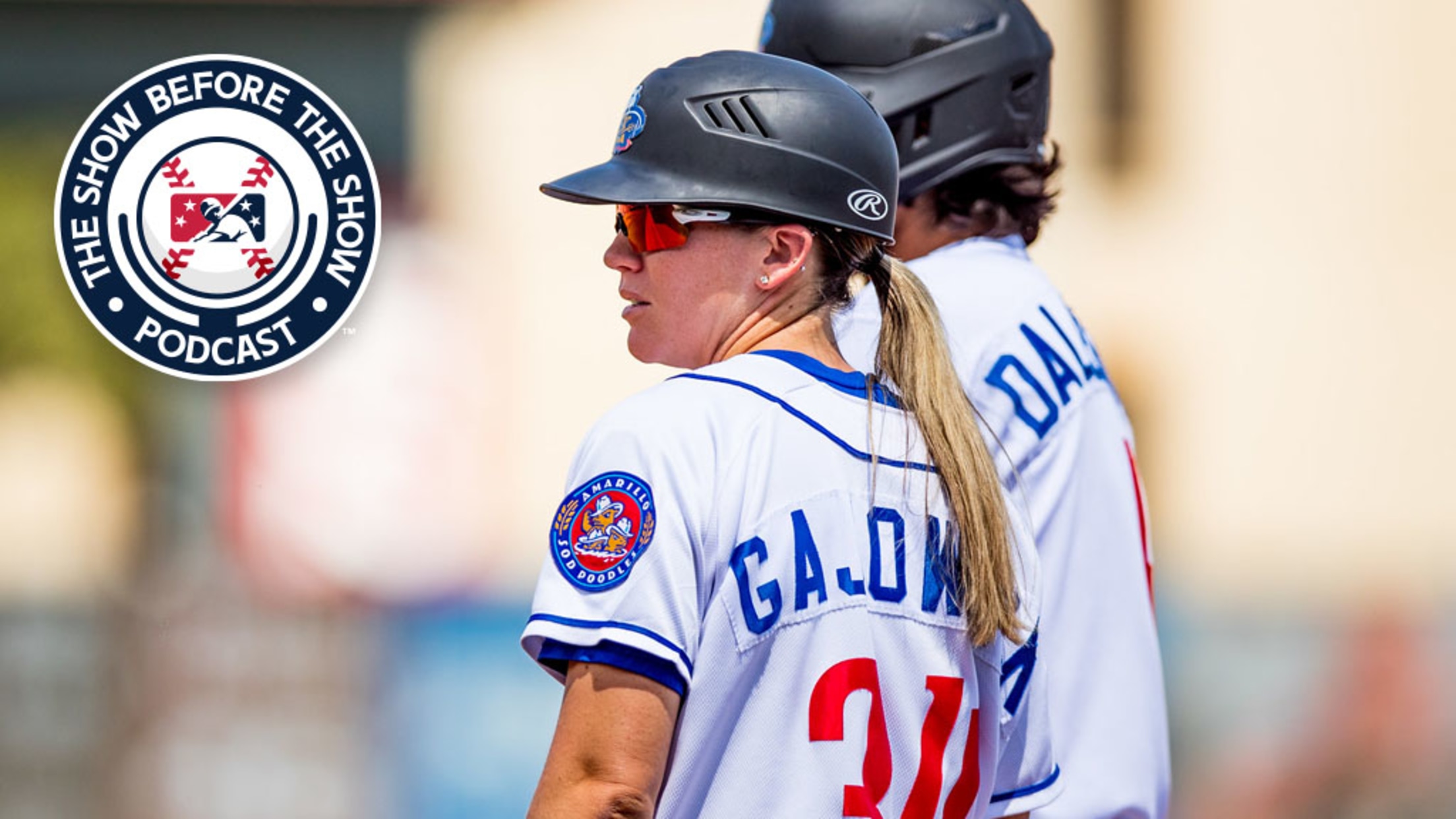 Check out the latest episodes of The Show Before the Show, MiLB.com's official podcast. Like the podcast? Subscribe, rate and review on Apple Podcasts. The podcast is also available via Spotify, Stitcher and other podcast-listening apps. Send questions or feedback to podcast@milb.com, and follow hosts Tyler Maun (@TylerMaun), Sam Dykstra
Gajownik named first female High-A skipper
New Hillsboro manager joins Tampa's Balkovec in historic hiring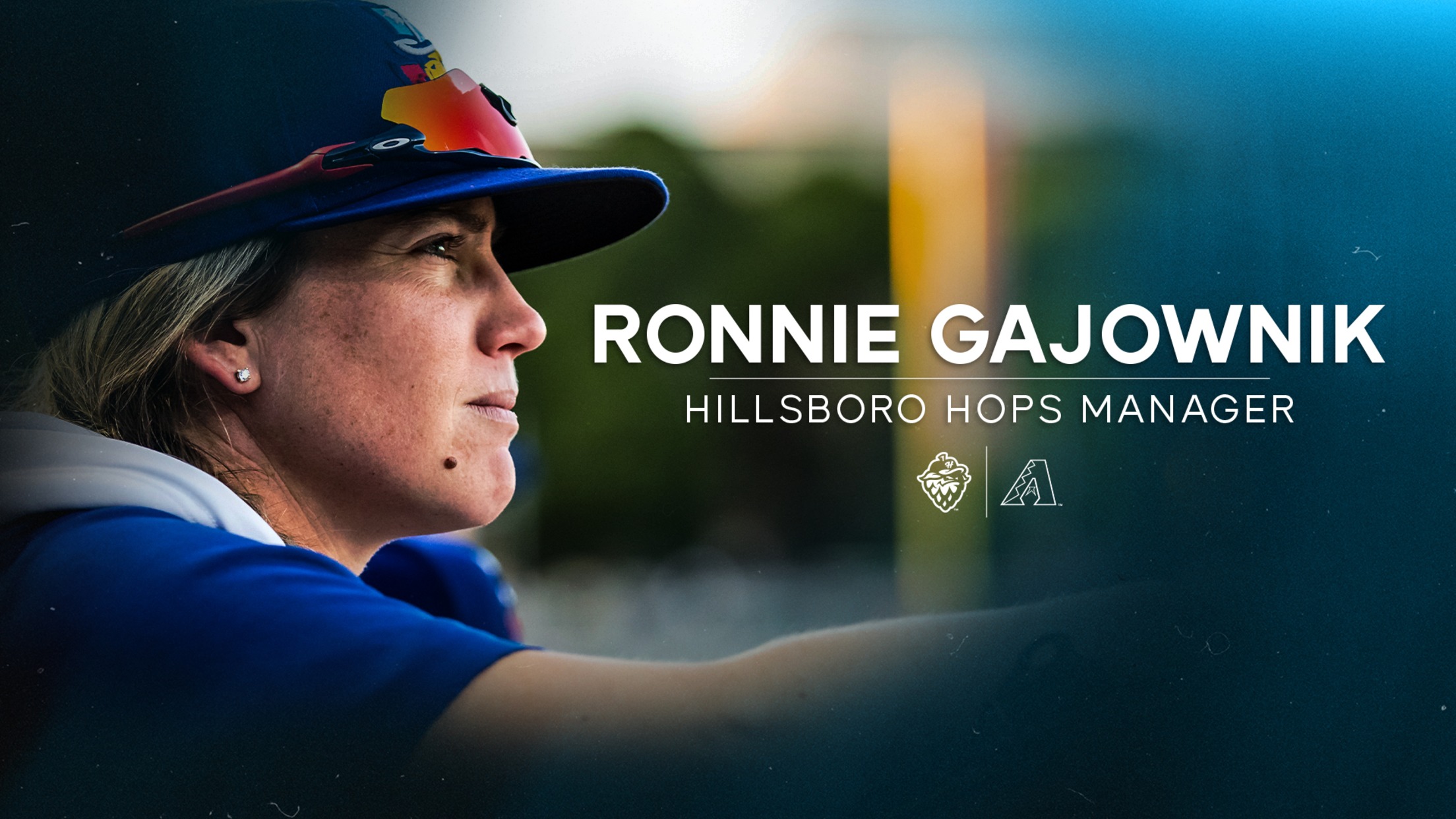 PHOENIX -- When Ronnie Gajownik was growing up in Orlando, Fla., her dad would sometimes take her out of school to go to a Spring Training game with him. Baseball was a passion for her, but as she would stare out onto the field, there was something she didn't see
The Road to The Show™: D-backs' Pfaadt
No. 90 prospect reaches new heights as MiLB strikeout leader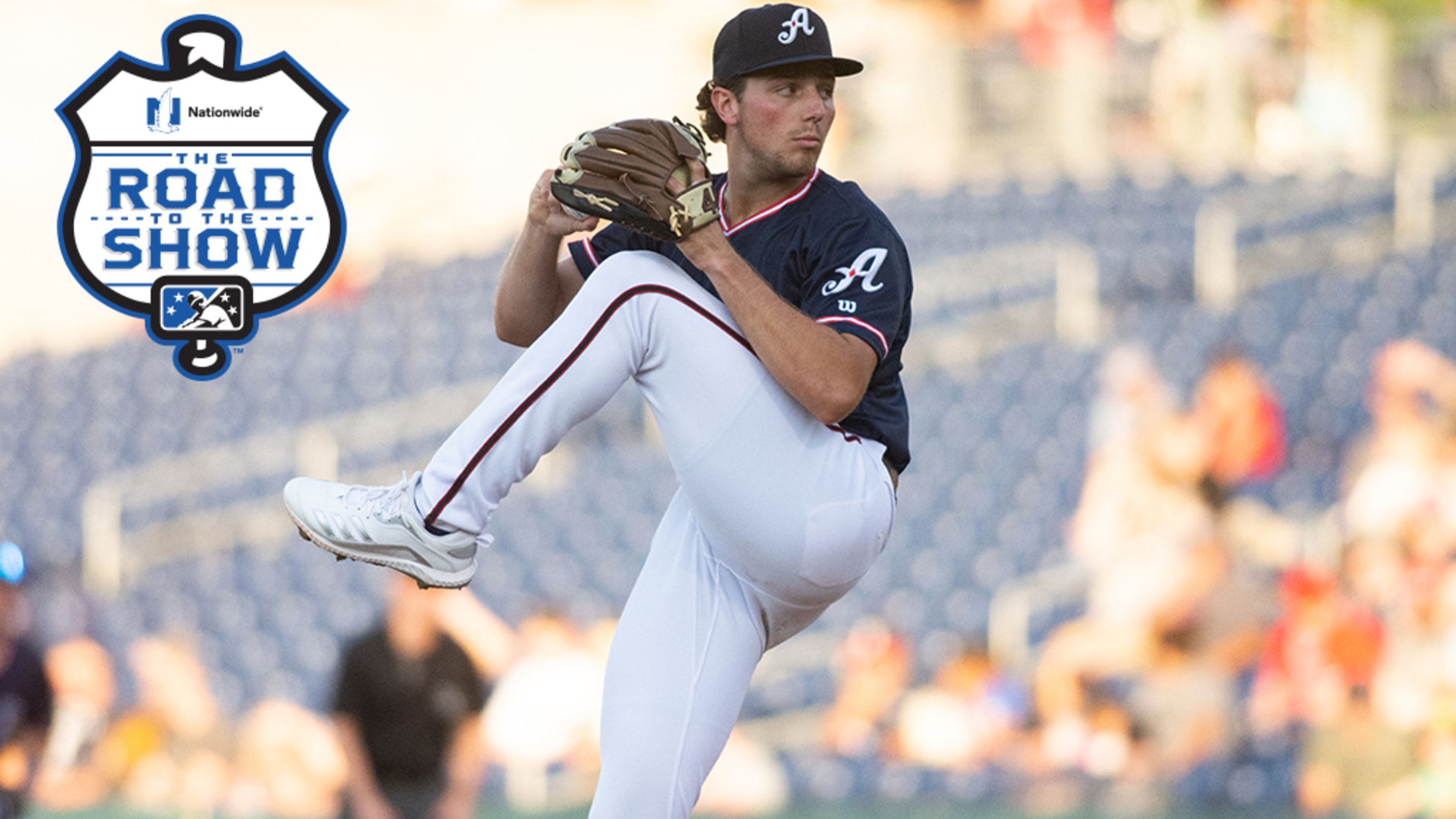 Each week, MiLB.com profiles an elite prospect by chronicling the steps he's taken toward achieving his Major League dream. Here's a look at D-backs' No. 4 prospect Brandon Pfaadt. For more stories about players on The Road to The Show, click here. It took a drastic transformation for Brandon Pfaadt