Then and now: Carolina League
Game's brightest stars left lasting legacy in baseball hotbed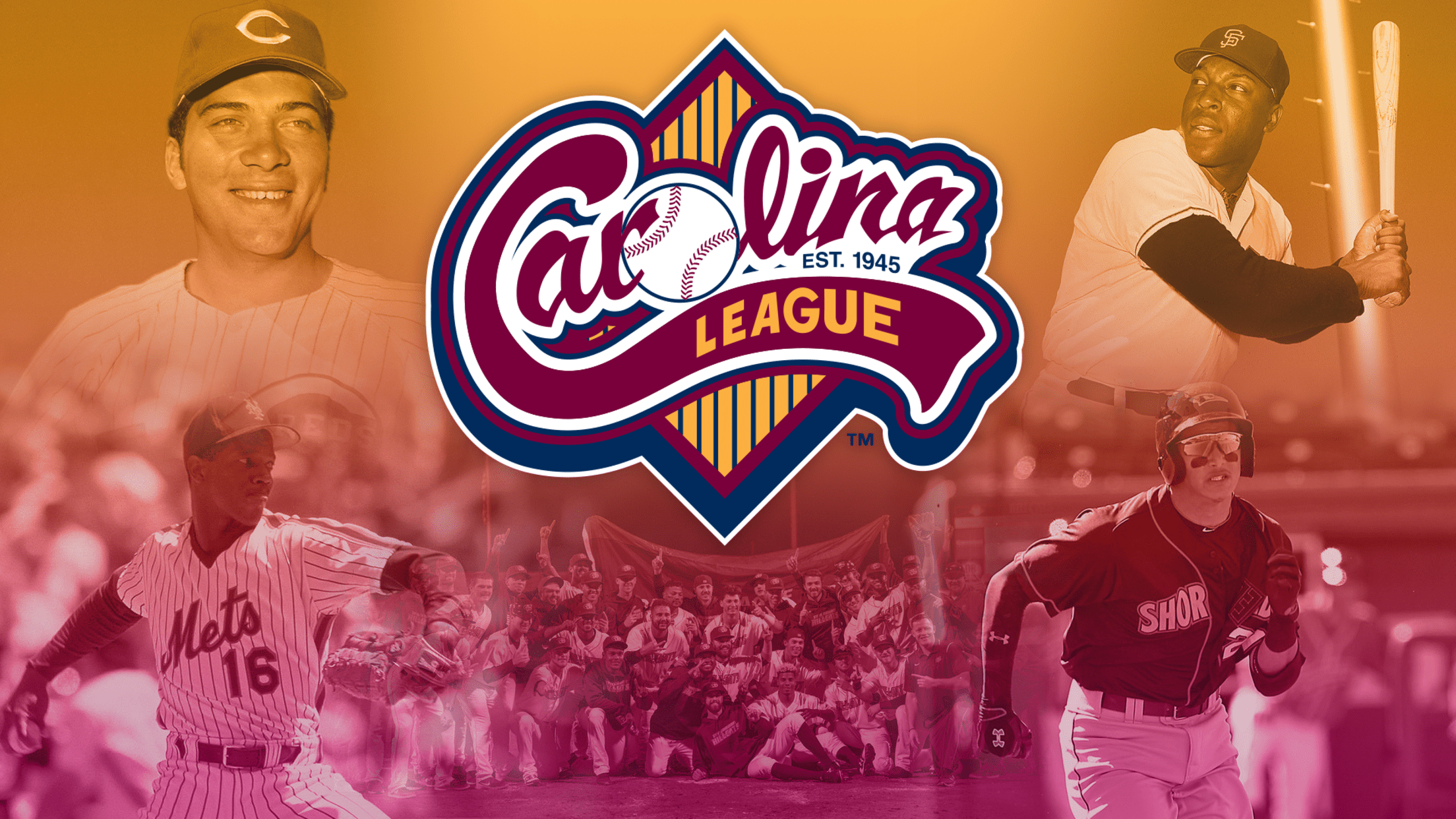 Following Major League Baseball's announcement that historical league names are returning to the Minors in 2022, MiLB.com provides a refresher on each of the 11 circuits from Triple-A, Double-A, High-A and Single-A -- including past champions, famous alumni and more.
Toolshed: Recent noteworthy Carolina seasons
Gallo's power, Hosmer's bat, McKenzie's K's stood out in 2010s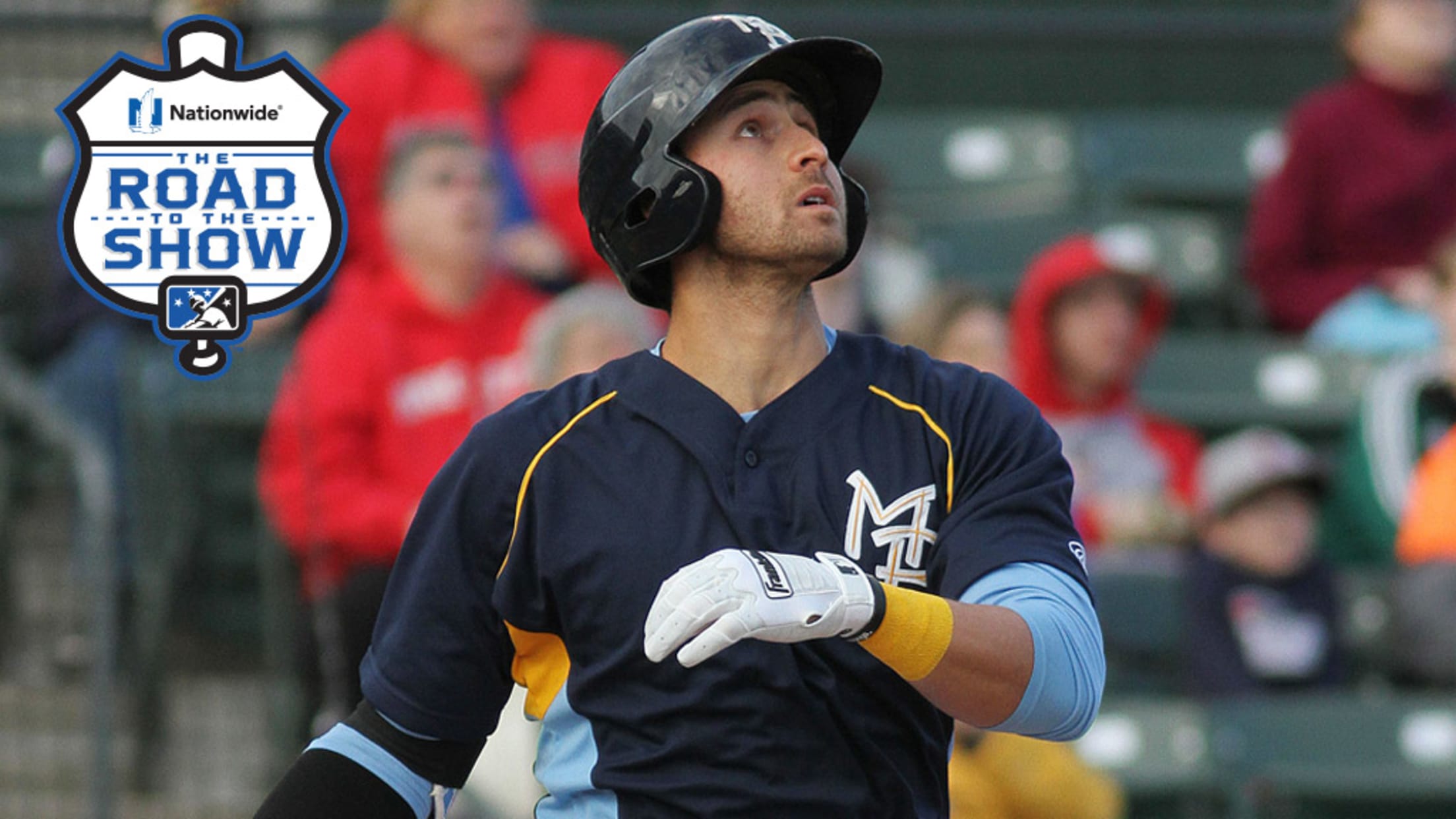 This space started honoring the short-season leagues after their respective campaigns were delayed in June. Now following the cancellation of all Minor League Baseball in 2020, we're turning it into an appreciation of the full-season circuits as well. So Toolshed is revisiting the 10 most notable individual seasons put together
Did you know? Carolina League edition
Unique facts for each of the 10 clubs on the Class A Advanced circuit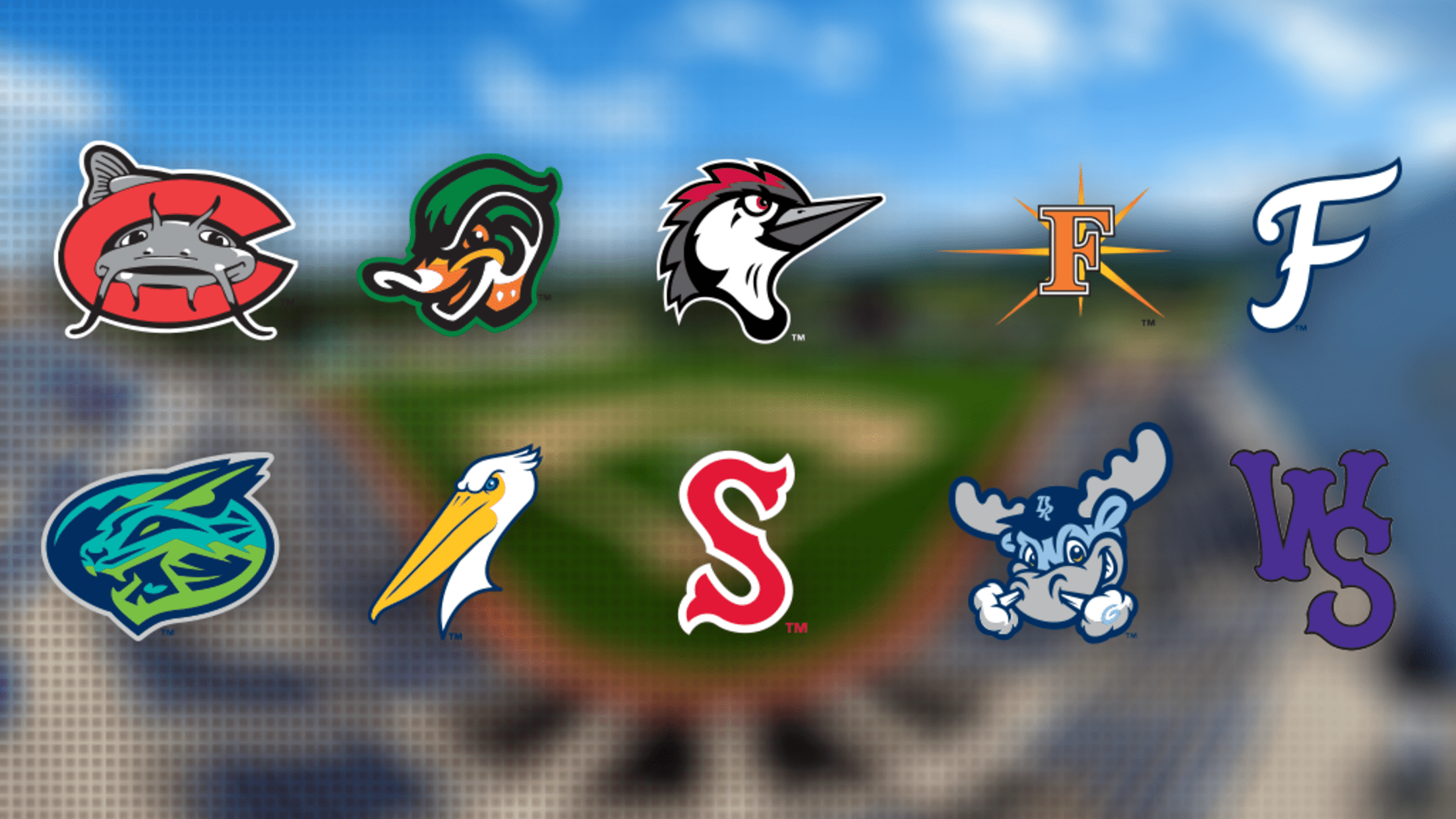 When it comes to size, scope and longevity, few, if any, sporting bodies can rival Minor League Baseball. With 160 teams in nearly as many markets, there are innumerable nooks and crannies to explore. This marks the seventh installment in a series dedicated to such explorations, providing one unique, weird,
Bus driver Timmons made Pelicans go
Team remembers beloved employee gone too soon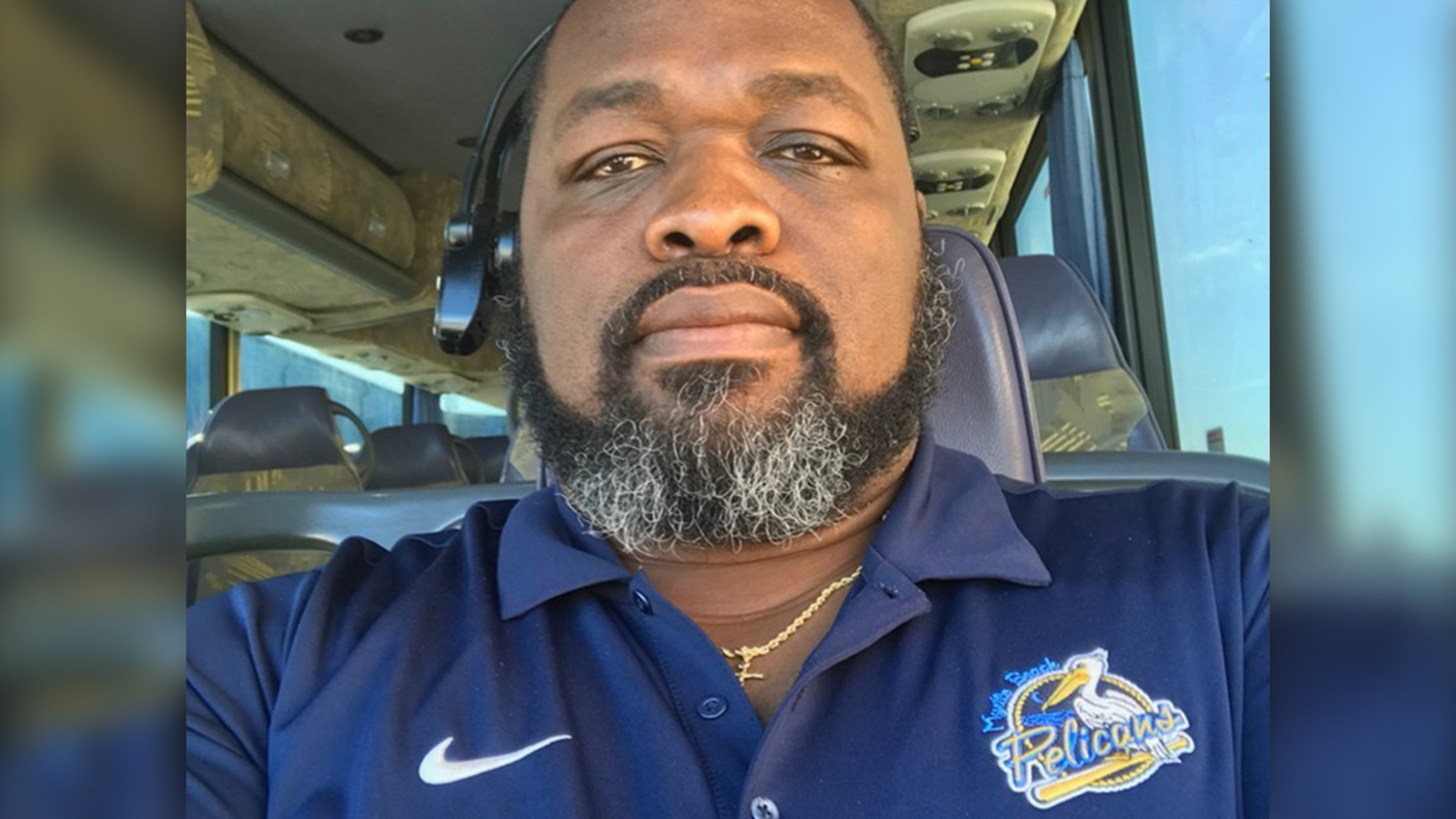 Myrtle Beach Pelicans manager Steve Lerud always sits in the same seat on the team bus. First row, right of the aisle, kitty-corner from the driver. On most road trips last year, Lerud's first on the job, his spot gave him a direct line to driver Terrance Timmons. Sometimes they'd
Banks' roll helps Carolina North rally to win
Nationals outfield prospect belts eighth-inning three-run homer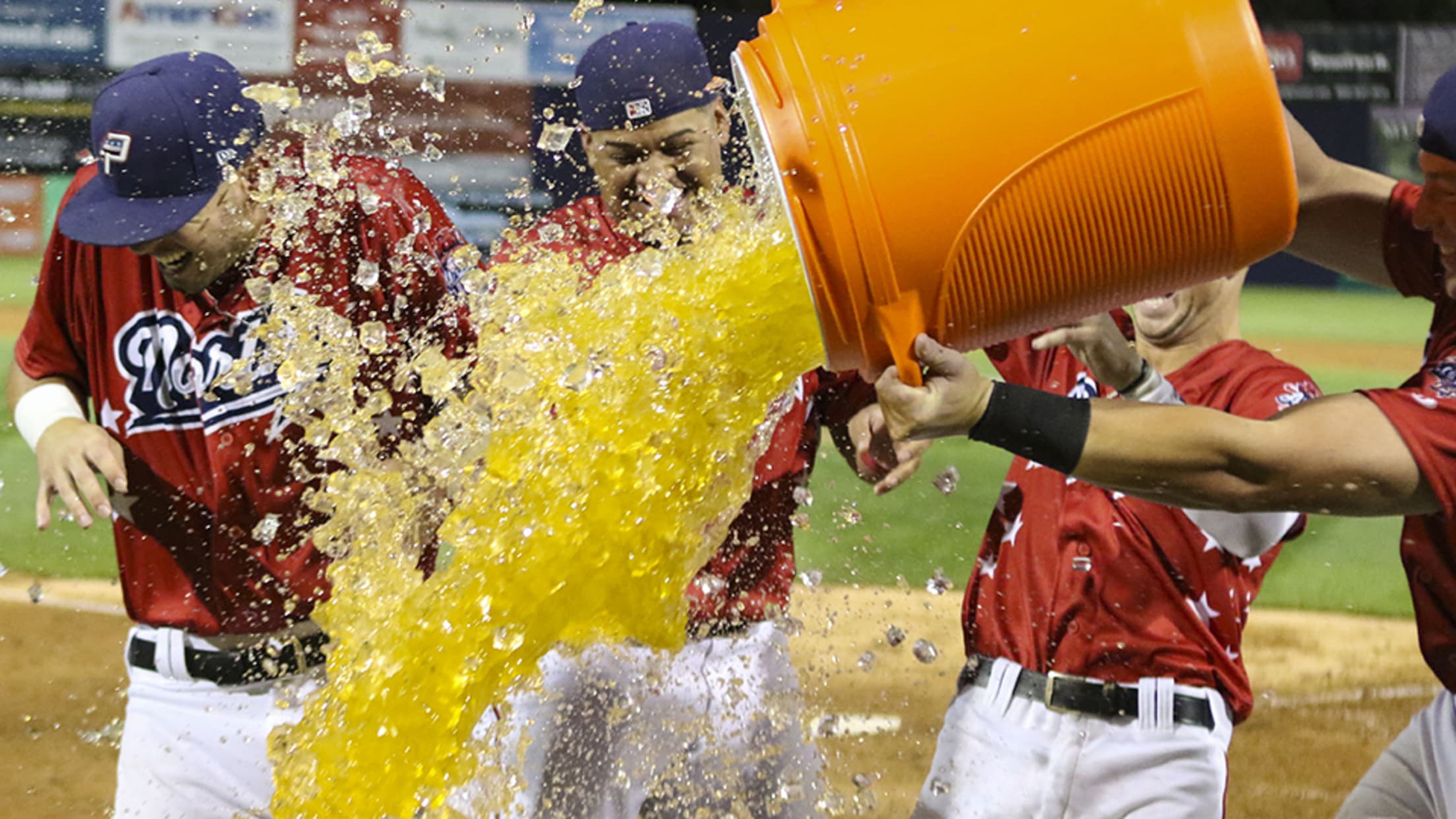 FREDERICK, Maryland -- Potomac's Nick Banks already was on a hot streak at the plate prior to Tuesday's Carolina League All-Star, hitting .405 in his previous nine games with 10 RBIs.The outfielder from Texas didn't slow down against top-flight pitchers, going 3-for-4 with a go-ahead three-run homer in the eighth
All-Star Jarrett chooses own track with O's
Outfielder, son of NASCAR Hall of Famer thriving with Frederick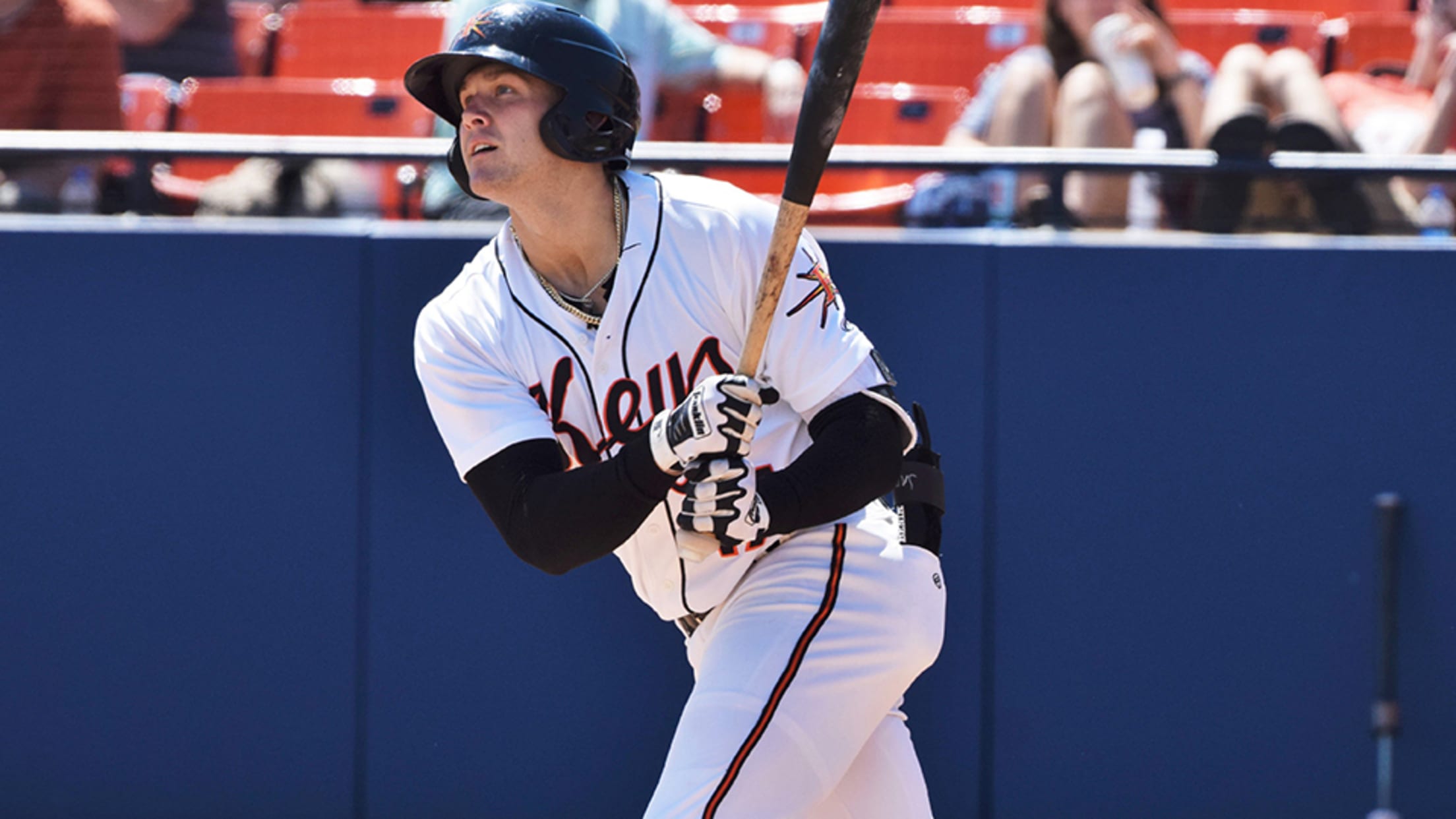 FREDERICK, Md. -- Zach Jarrett arrived at UNC Charlotte as a walk-on third baseman.He left as one of the most productive outfielders in recent memory for the 49ers, and the progression continued here Tuesday with the Northern Division squad for the Carolina League All-Star Game as a member of the
Jones, Lynch headline Carolina All-Stars
Recently promoted Madrigal, Singer, Duran also honored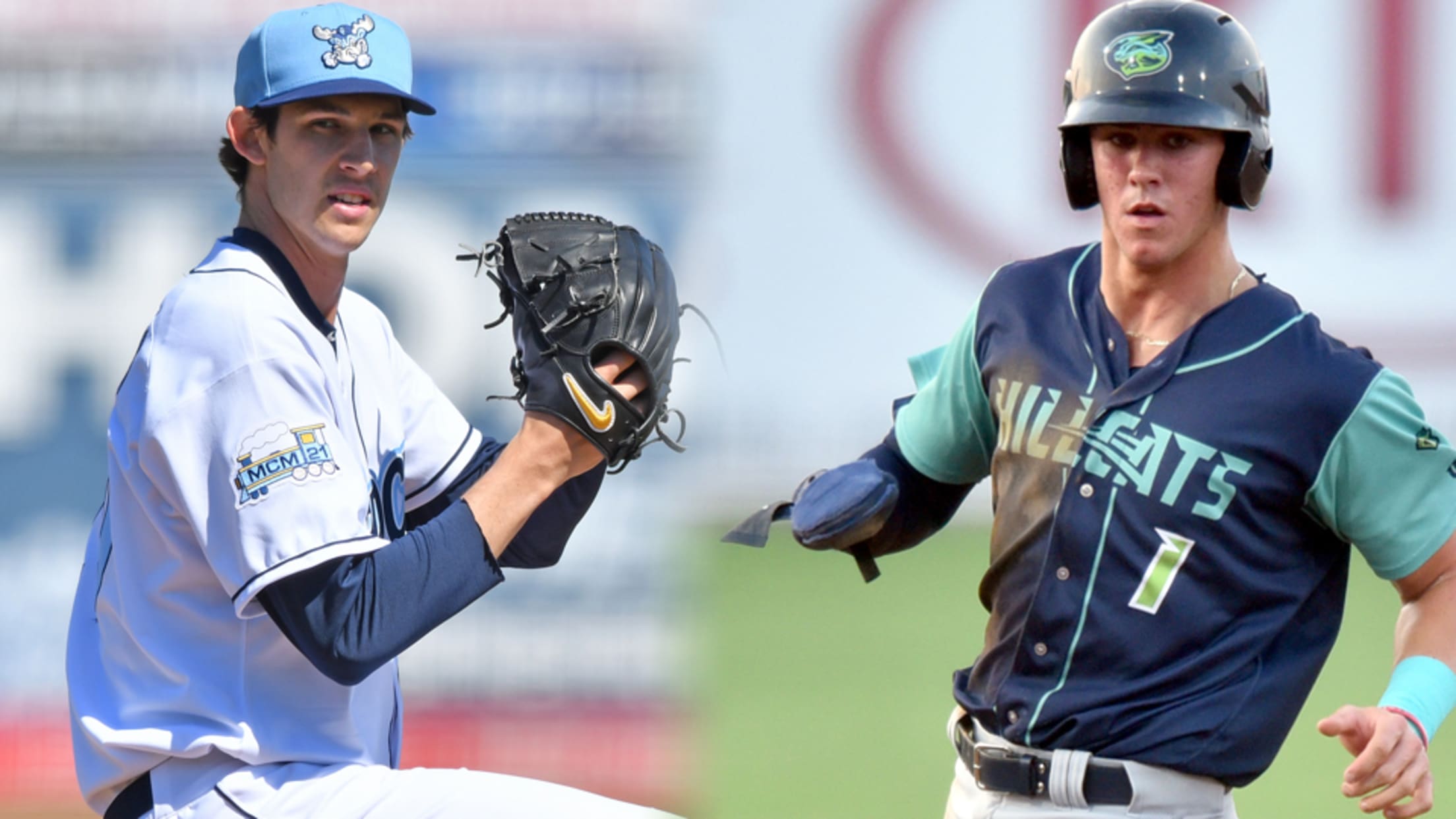 Though promotions have shipped several high-profile invitees to Double-A of late, a pair of Top-100 prospects will still be holding down the fort in Frederick at this year's Carolina League All-Star Game.Lynchburg third baseman Nolan Jones (Indians) and Wilmington left-hander Daniel Lynch (Royals) --   MLB.com's Nos. 56 and 96 prospects,
Gibbons helps Southern South rally to win
Angels outfielder collects four RBIs, three hits for MVP honors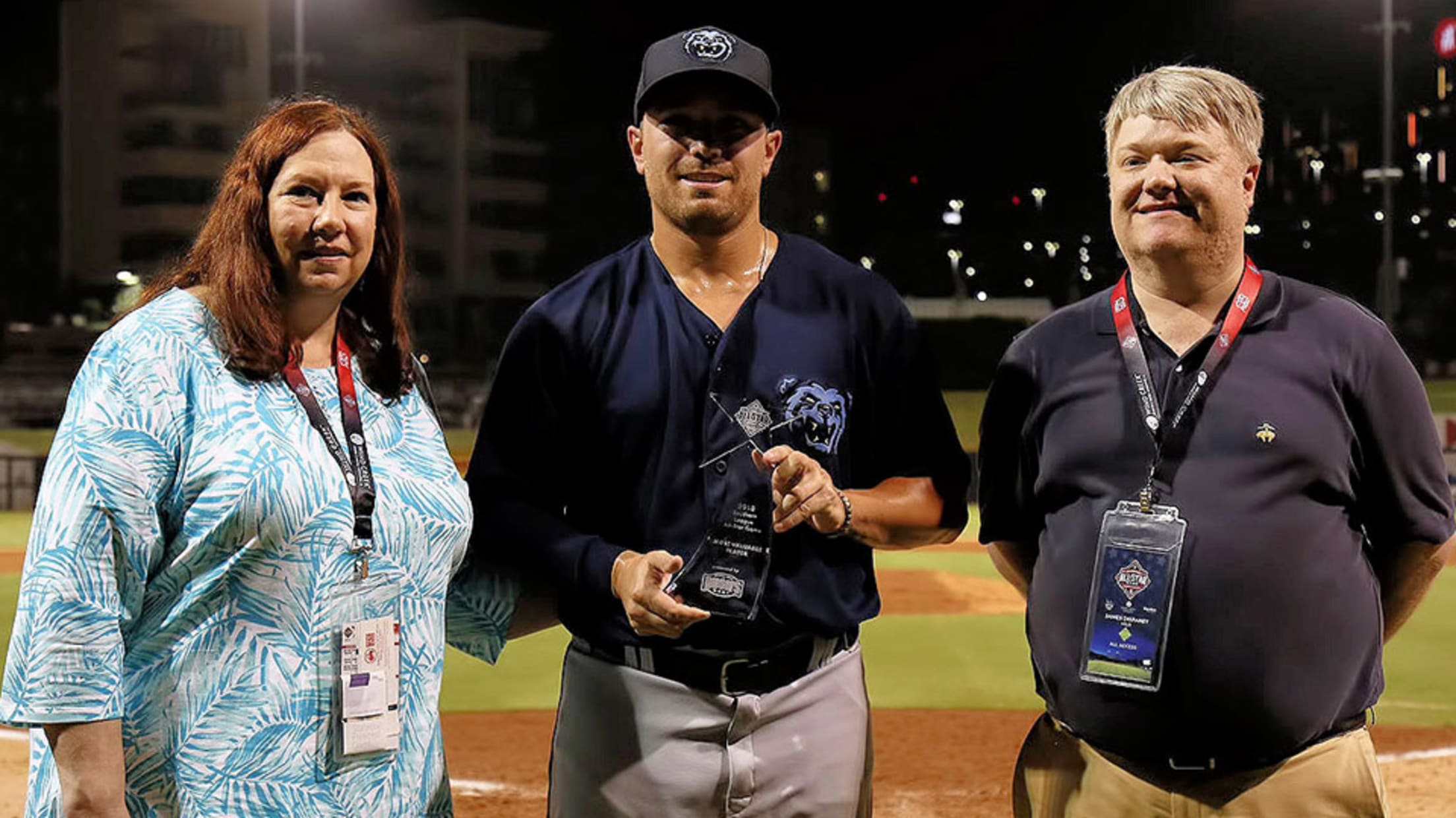 BIRMINGHAM, Alabama -- Tyler Marlette kept a sellout crowd of 8,500 fans from experiencing a draw in the Southern League All-Star Game on Tuesday night. But it was Zach Gibbons who stood above the flock of talent and left with BUSH'S® All-Star MVP honors.The Mississippi first baseman took the first
Booker alters style, stars for CAR South
White Sox outfielder homers, plates four runs en route to win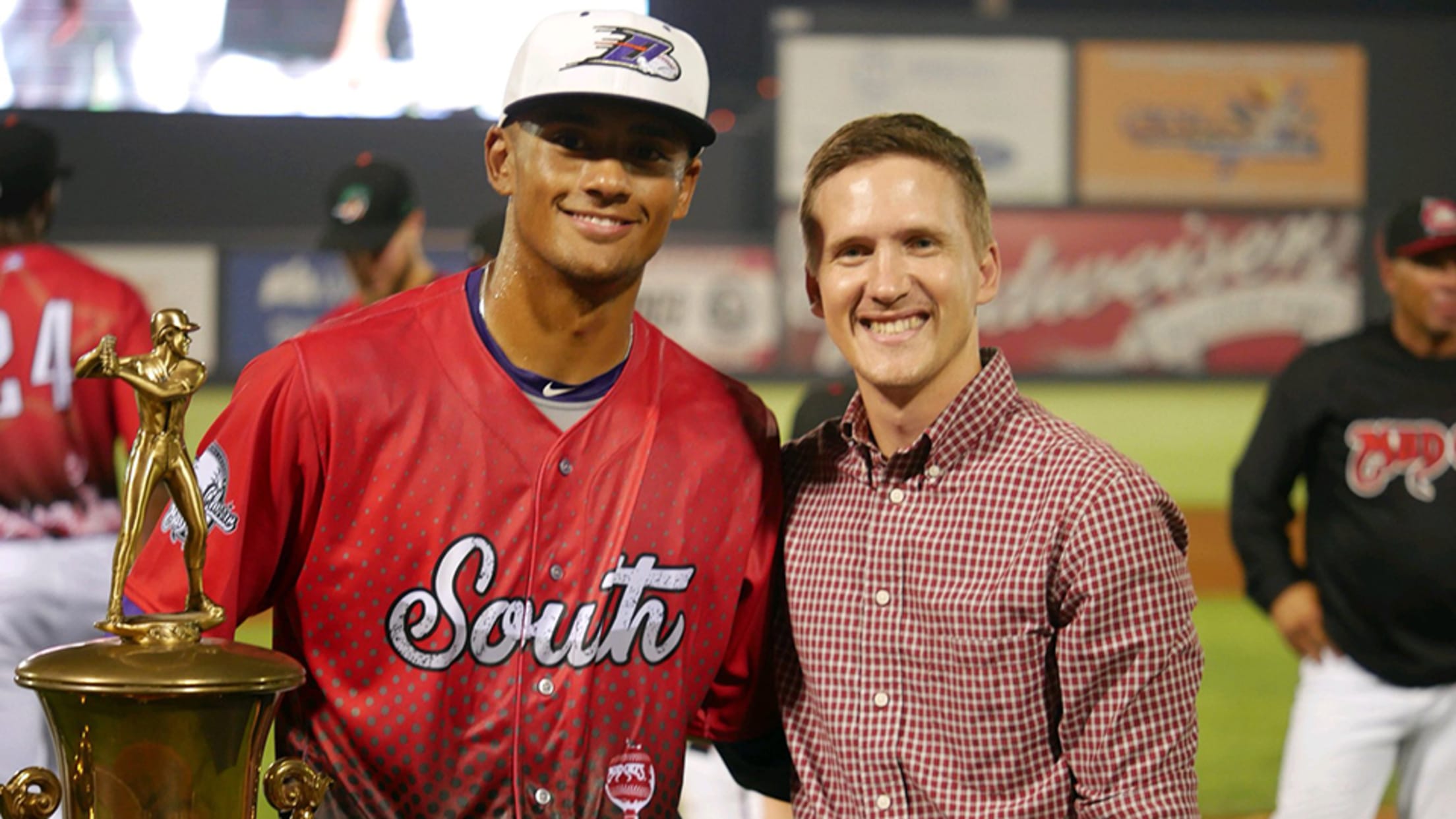 ZEBULON, North Carolina -- Joel Booker has spent most of the 2018 season trying to be a more selective hitter. He picked a great time to temporarily scrap that approach Tuesday night in the Carolina League All-Star Game."I think tonight was the first time I've swung at a first pitch
Birthday boy Roegner takes All-Star mound
Brewers lefty faces Carolina League's best as starter for South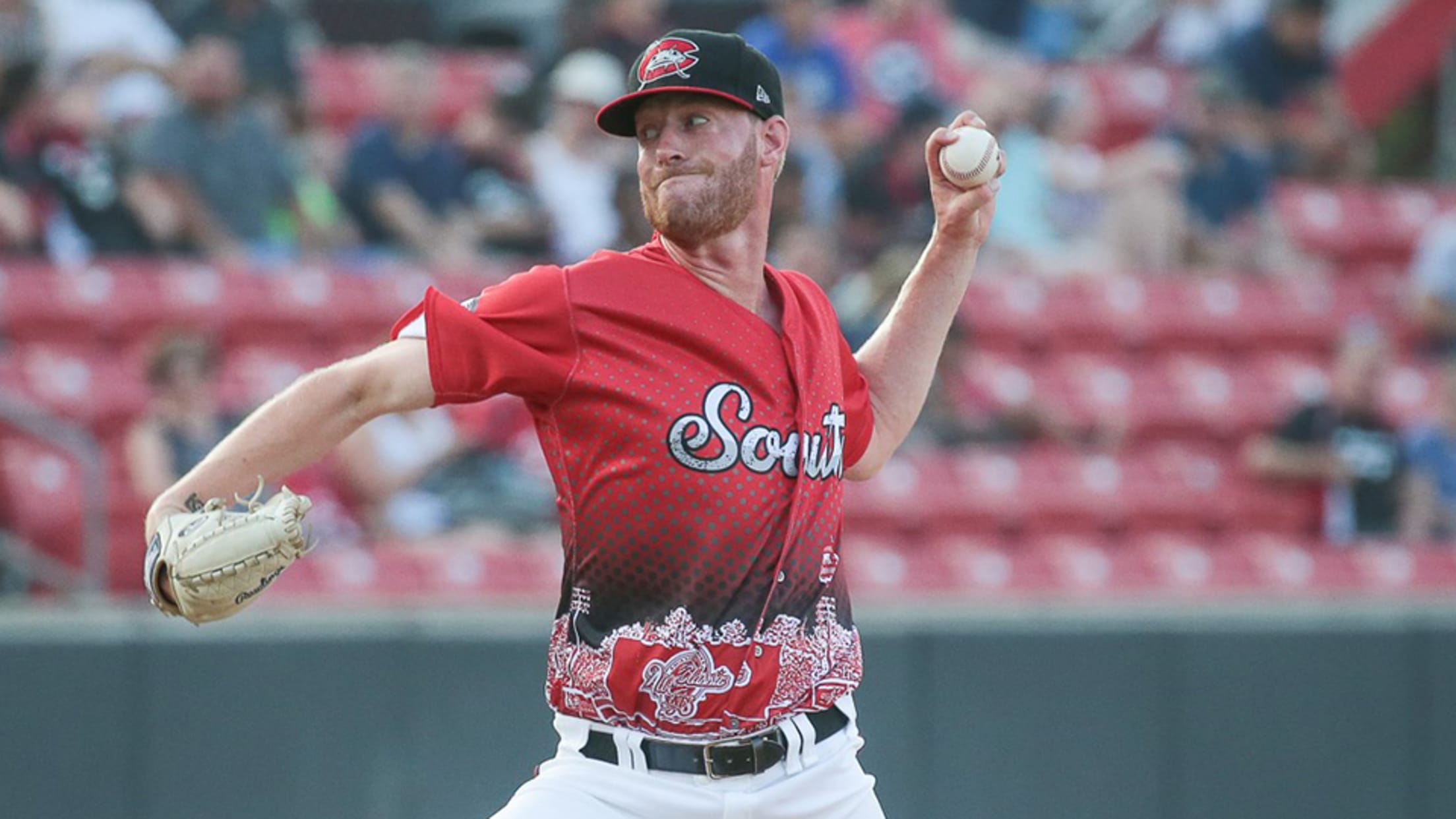 ZEBULON, N.C. -- Cameron Roegner vowed to make the Carolina League All-Star Fame all about fun before he took the mound on Tuesday night. It would be hard to blame the birthday boy on that account."I'm just trying to have fun, enjoy it," the 25-year-old said of making the start
Cease, Taveras lead Carolina All-Stars
Nats' Kieboom rounds out group of top-100 prospects honored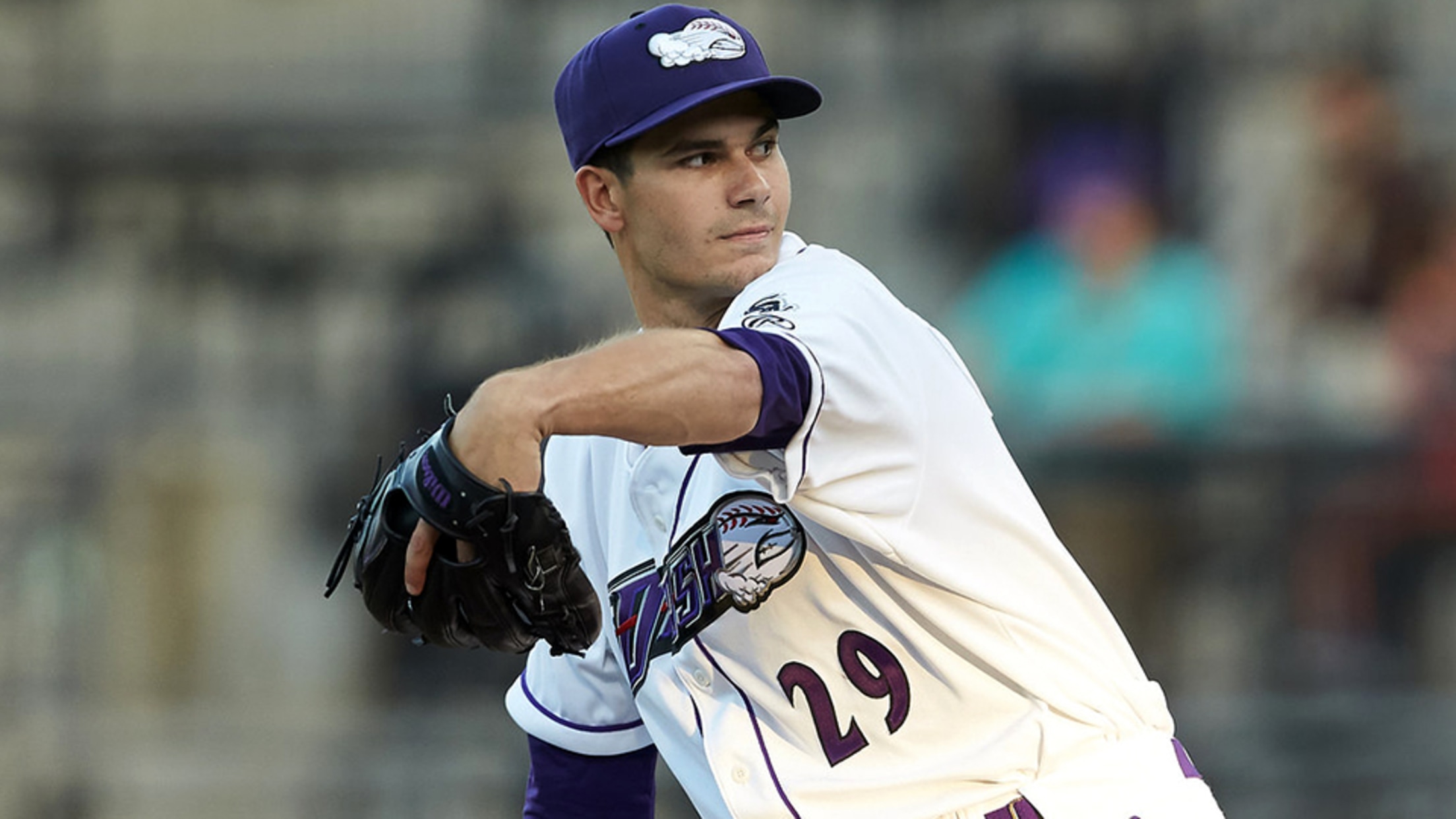 There will be no shortage of top prospects at this year's Carolina League midsummer classic. Potomac shortstop Carter Kieboom, Winston-Salem right-hander Dylan Cease and Down East outfielder Leody Taveras, who are all members of MLB.com's top-100 ranking, were named to the circuit's All-Star showcase on Monday. The game will be held June
Rifaela, McKenzie earn top Carolina honors
Lynchburg's Mansolino voted league Manager of the Year
Frederick outfielder Ademar Rifaela's big numbers totalled up to some nice hardware on Thursday.The Orioles slugger was named Carolina League MVP and Lynchburg's Triston McKenzie was voted Pitcher of the Year as the Class A Advanced circuit revealed its end-of-season All-Stars and award-winners.
Loopstok more than an unusual name
Hillcats catcher brings added power to Carolina All-Star Game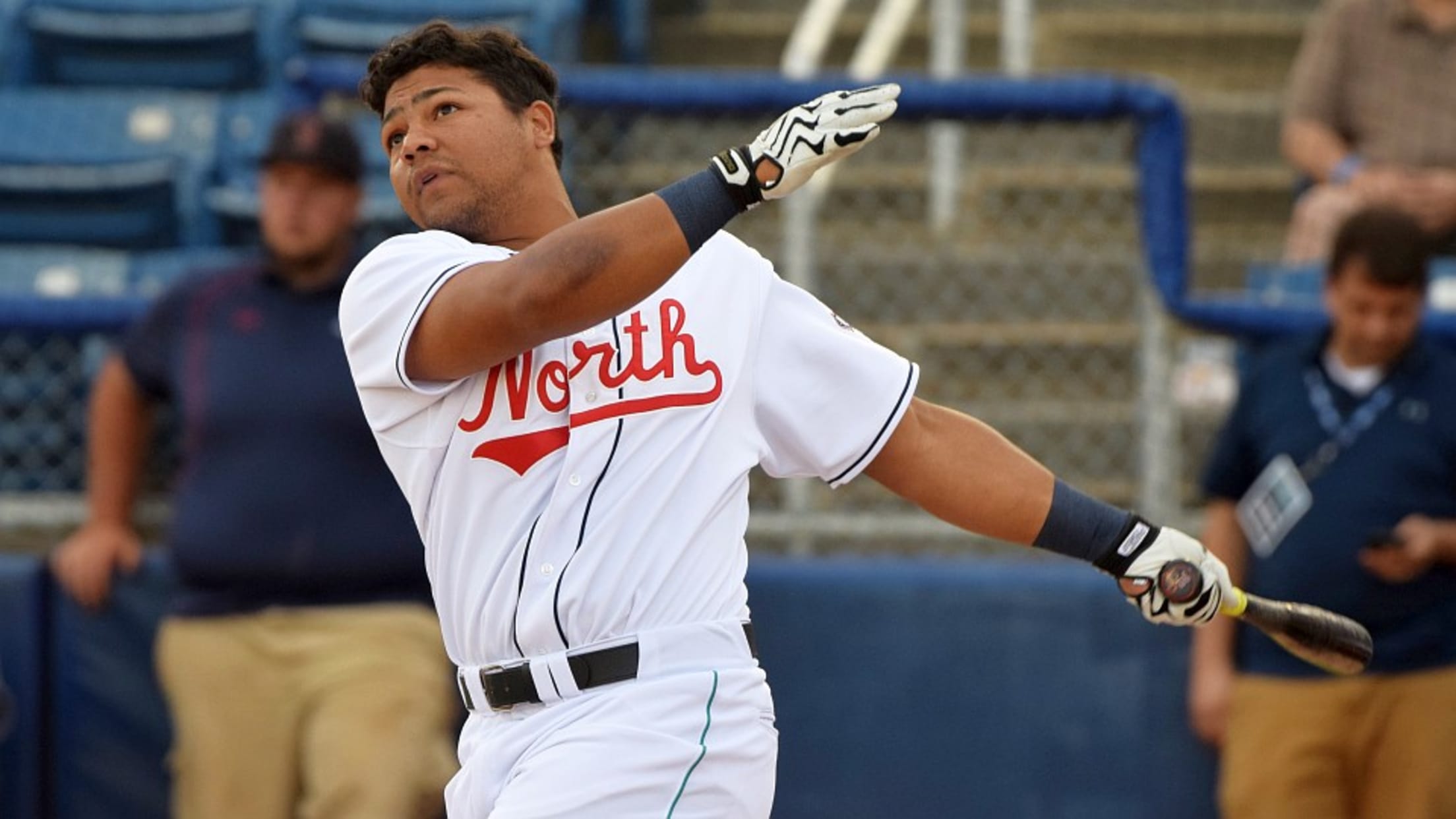 SALEM, Virginia -- Sicnarf Loopstok's resolution for his third season with Class A Advanced Lynchburg was simple: Swing for the fences.It was a mantra Loopstok did not embrace in his first four seasons as a professional. The 24-year-old Aruba native hit 12 home runs in his first 157 games in