Smokies scorch way to first outright title in 45 years
Horton dominates once again as Cubs affiliate wins Southern crown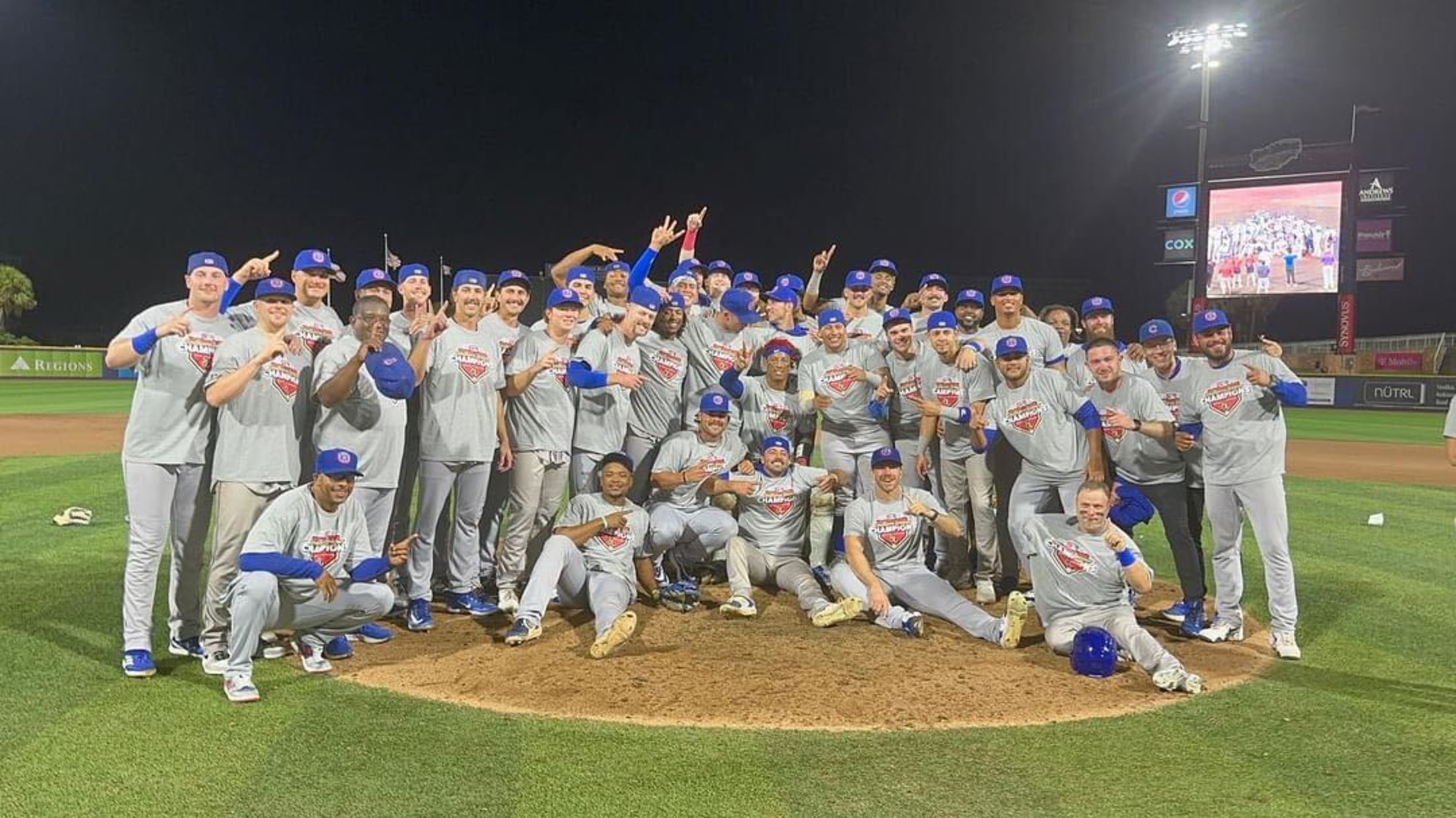 With Cade Horton on the mound Tuesday, the Cubs' Double-A affiliate had reason to be confident about their prospects of winning the franchise's first outright Southern League title in 45 years. And once the Tennessee Smokies scored four runs in the first three innings, it felt like that was very
Crow-Armstrong's grand week gets even grander
Top Cubs prospect launches second slam of the week for I-Cubs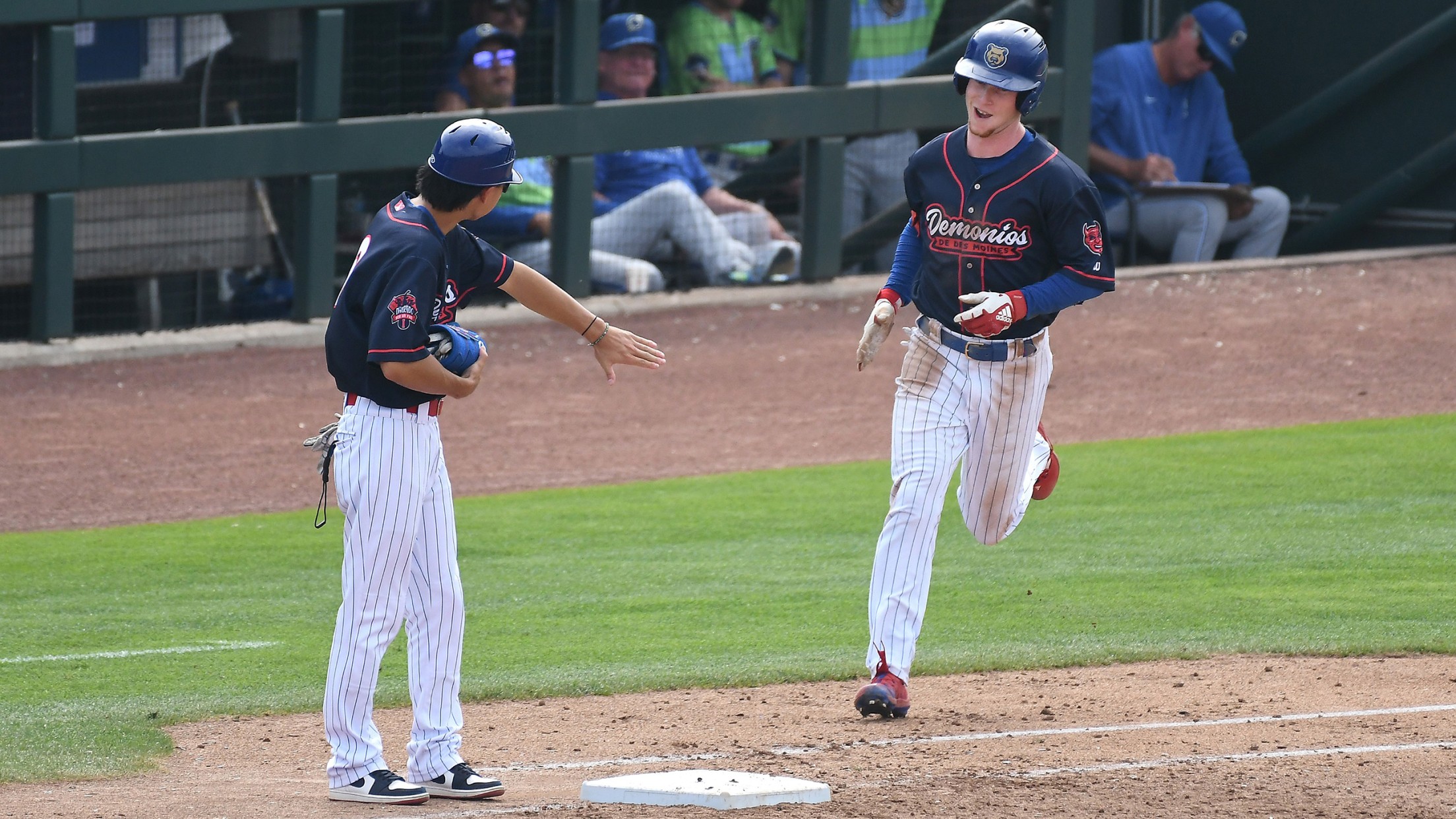 So far this season, Pete Crow-Armstrong has ascended to the top level of the Minor Leagues and posted a 20-20 season. And, oh yeah, MLB's No. 12 overall prospect also has launched four grand slams -- two in the past week. Crow-Armstrong went 4-for-5 with a double and three runs
Ben's Biz hits the road for the final time this year
Here's what is coming soon to a ballpark (that might be) near you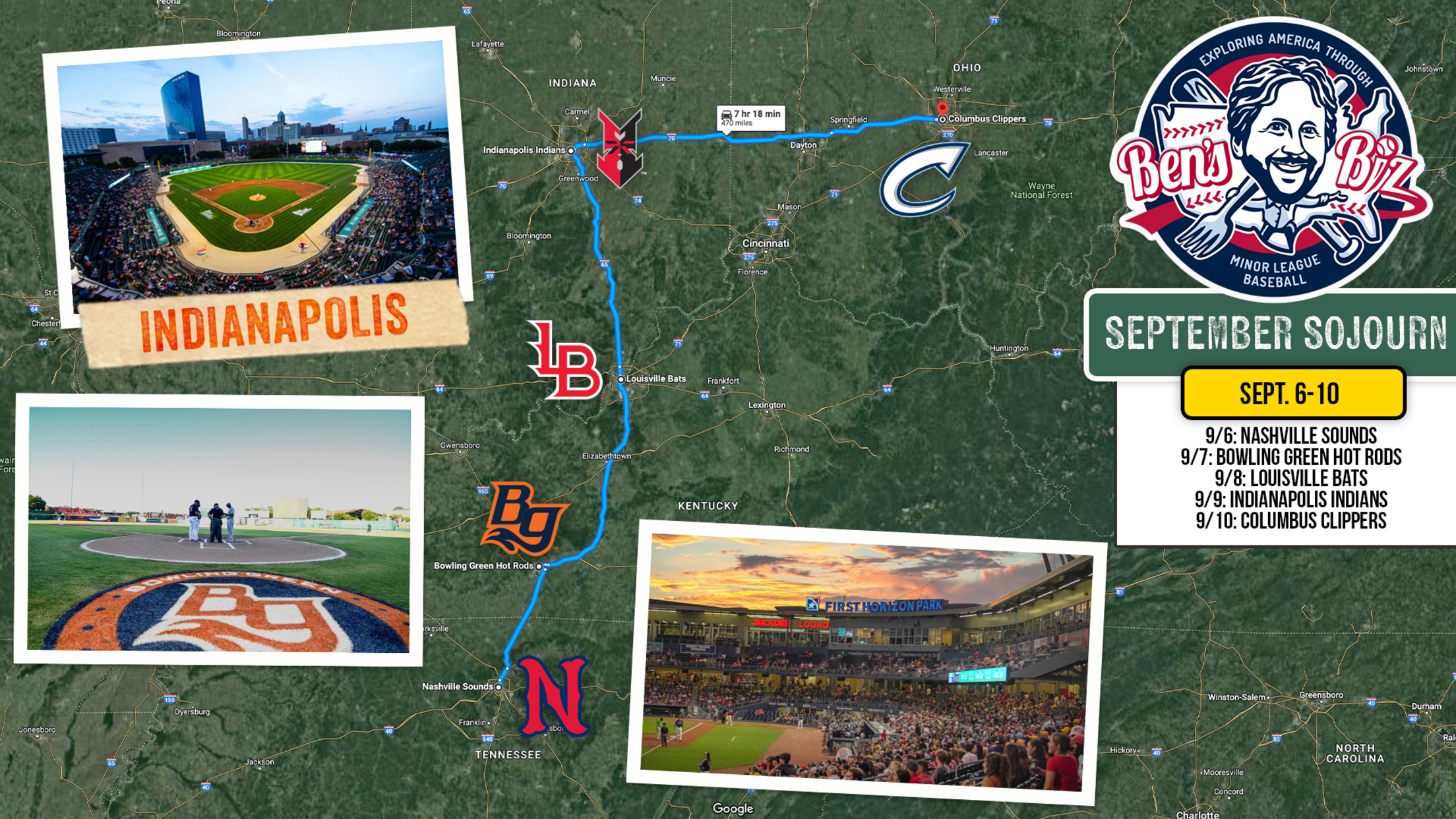 This is an excerpt from the latest edition of the Ben's Biz Beat Newsletter, bringing Minor League Baseball business and culture news to your inbox each and every Thursday. Check out the full newsletter HERE. Subscribe HERE.
As the Crow-Armstrong flies, third slam of year
Top Cubs prospect launches first Triple-A HR with bases loaded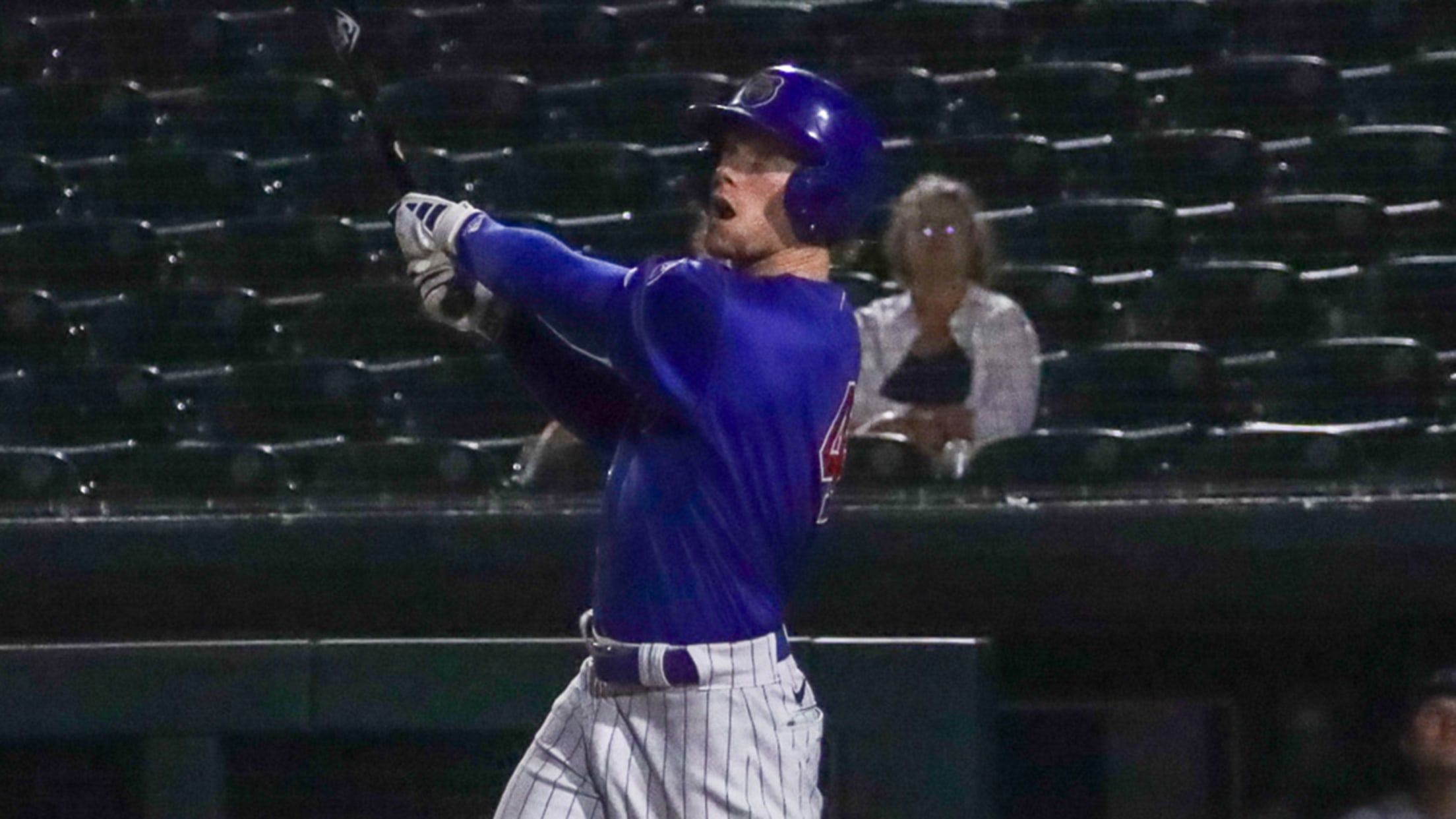 In the Major Leagues, grand slams occur approximately once in every 1,500 at-bats. This season, there's been one every 0.08 percent of at-bats. But for Pete Crow-Armstrong, the feat has not been so elusive, despite the fact that he typically leads off. MLB's No. 12 prospect hit his third grand
MiLB Player of the Week Spotlight: Cubs' Nwogu
Outfielder hit safely in all five games for the Double-A Smokies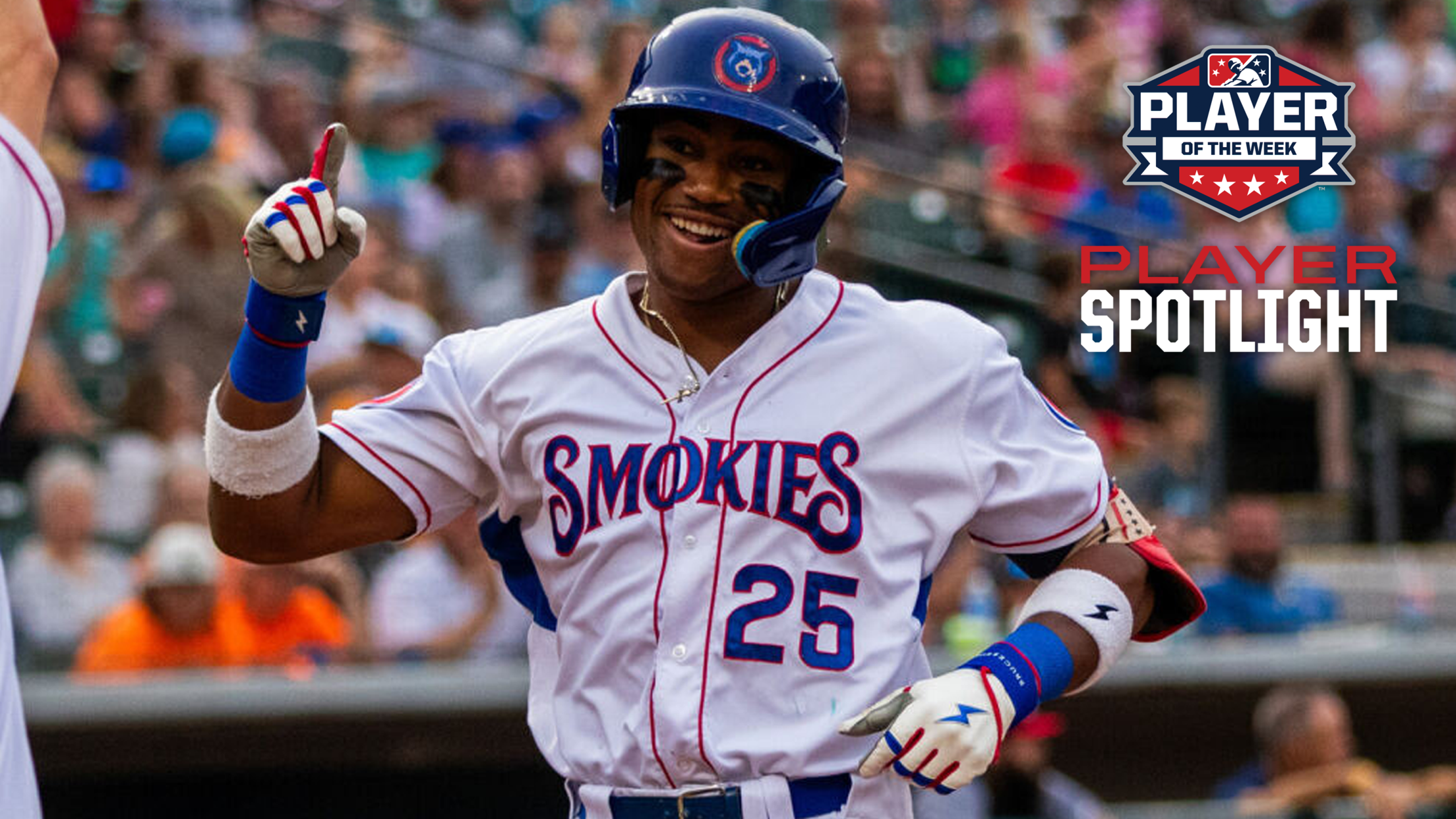 Jordan Nwogu is the child of two educators at the University of Michigan, and last week the 24-year-old put on a hitting clinic against Double-A Rocket City. The Cubs' outfield prospect connected on just about everything thrown his way over five games for Double-A Tennessee en route to being named
Smokies' slugger Caissie sizzling in Southern League
No. 3 Cubs prospect unlocks power potential with new approach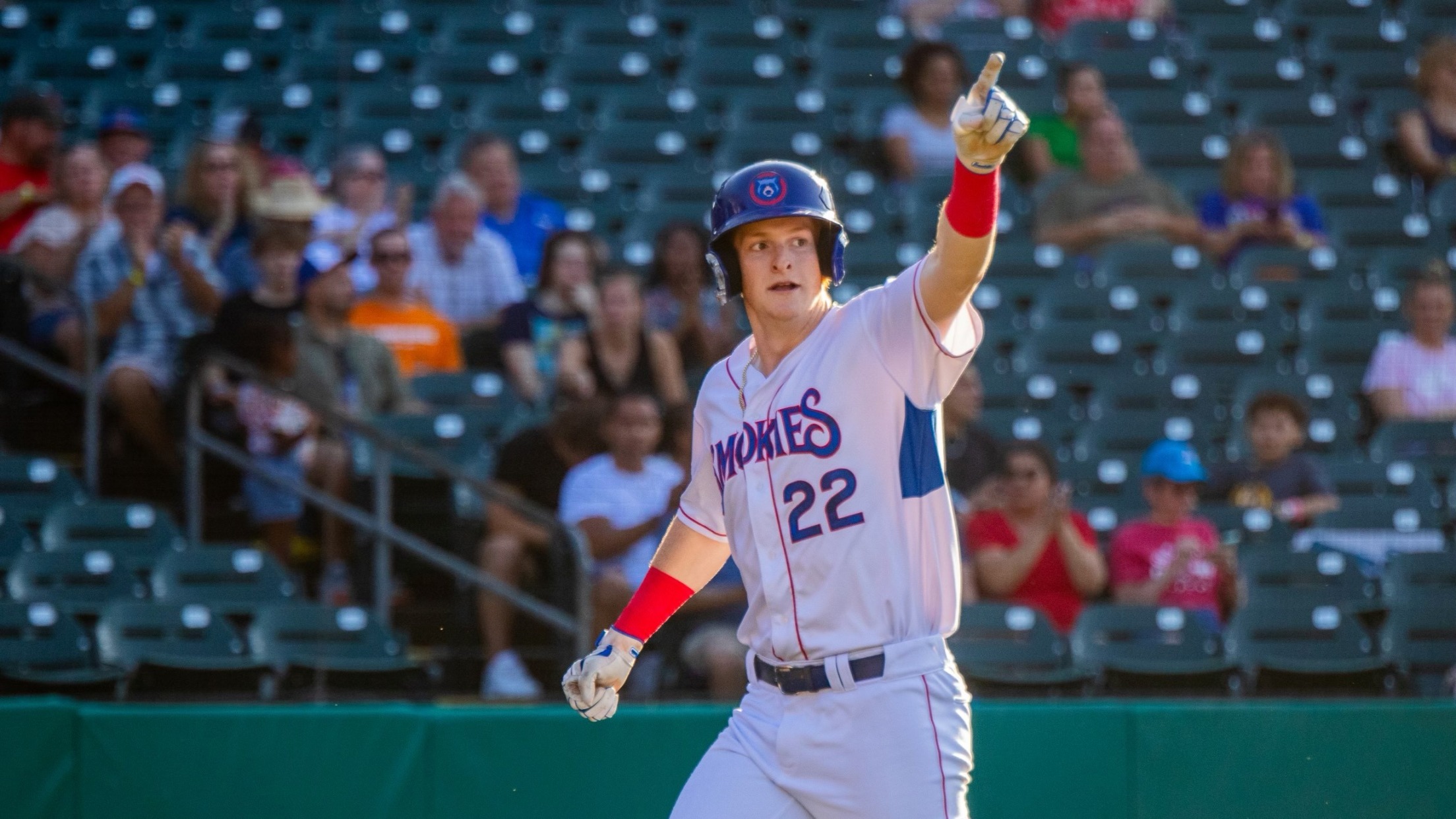 Owen Caissie has long been on scouts' radars. A second-round pick in 2020 from the Canadian prep ranks, he has a sweet left-handed swing with 65-grade power that helped make him a key component of the Cubs' return in the Yu Darvish trade. Caissie has put together solid Minor League
Horton on a whole other level, still posting zeros
No. 2 Cubs prospect fans six in four scoreless frames for Smokies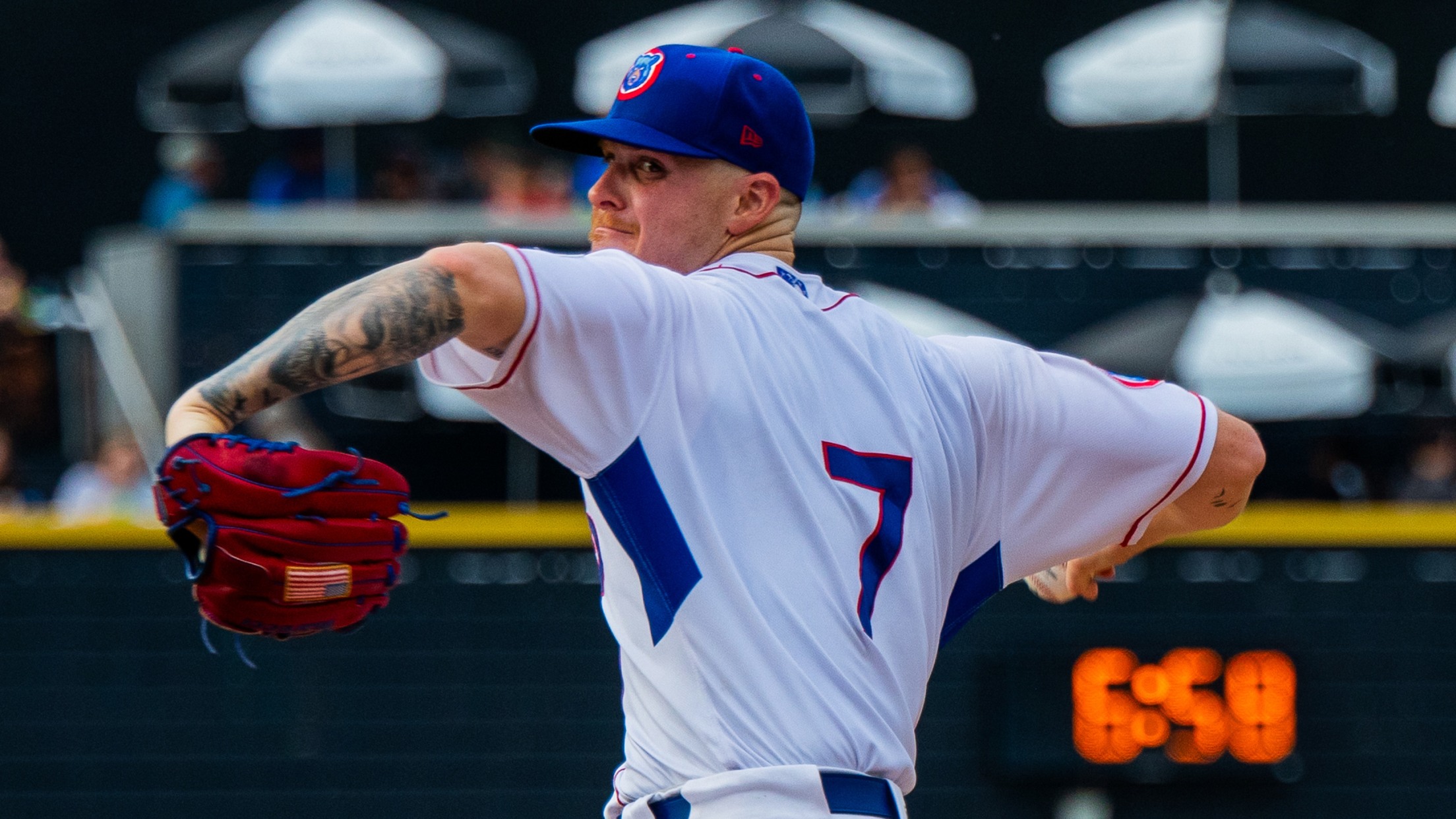 On Sunday, Cade Horton found out he had been promoted for the second time this season. By Wednesday, the No. 2 Cubs prospect was back doing what he's done all year -- mystifying hitters, only this time it was in his Double-A debut. Horton yielded just two hits while fanning
Pete Crow-Armstrong Expected to Make Triple-A Debut
Cubs top prospect batting .289 with 19 doubles, 14 homers, 60 RBIs at Double-A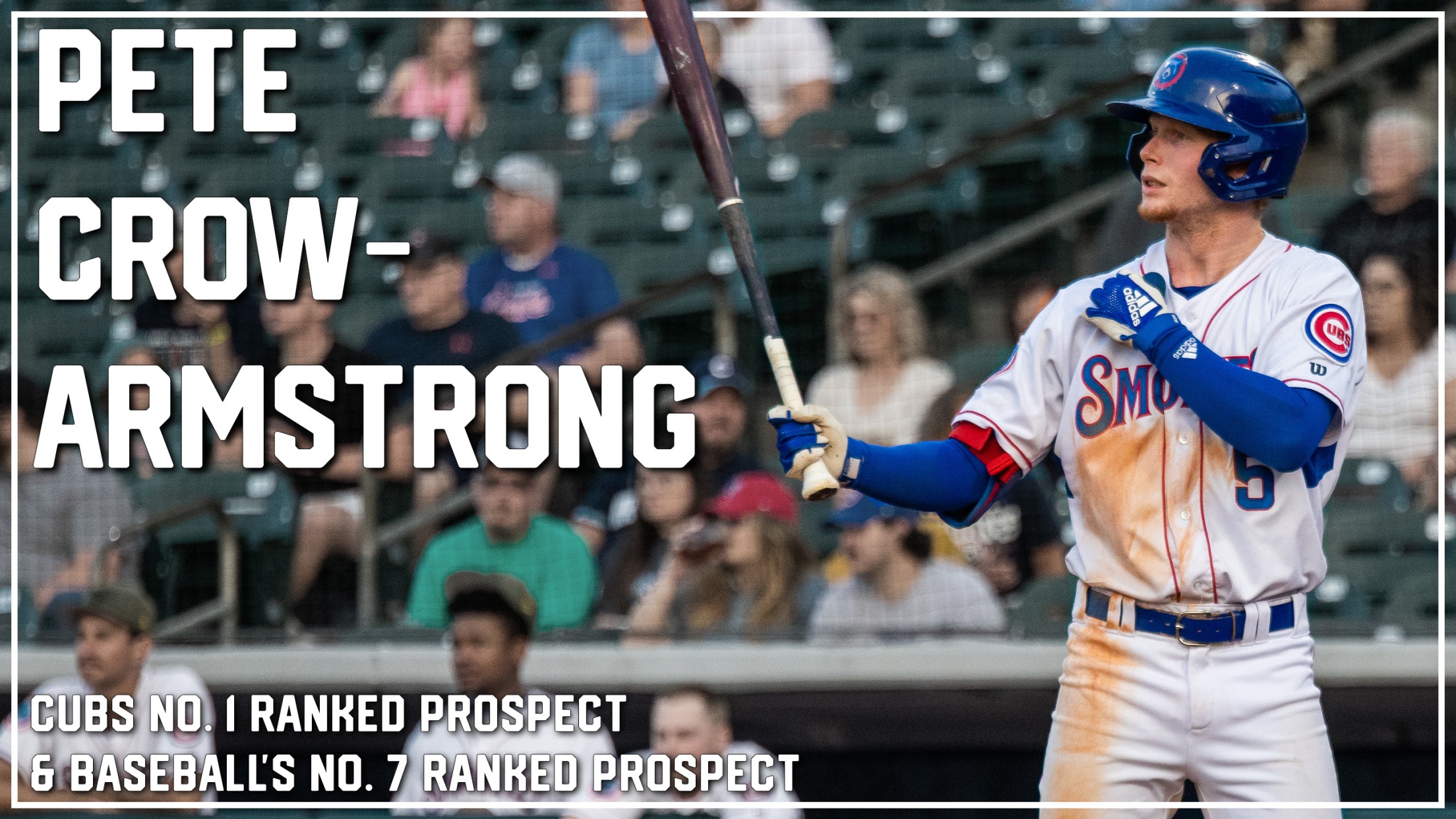 DES MOINES, IA – Outfielder Pete Crow-Armstrong is expected to make his Triple-A Debut with the Iowa Cubs this week as they take on the Toledo Mud Hens at Principal Park. Crow-Armstrong, the Chicago Cubs No. 1 overall prospect according to MLB.com, has played in 73 total games this year,
Horton gets heavy-handed with unhittable start
Second-ranked Cubs prospect whiffs five over four hitless innings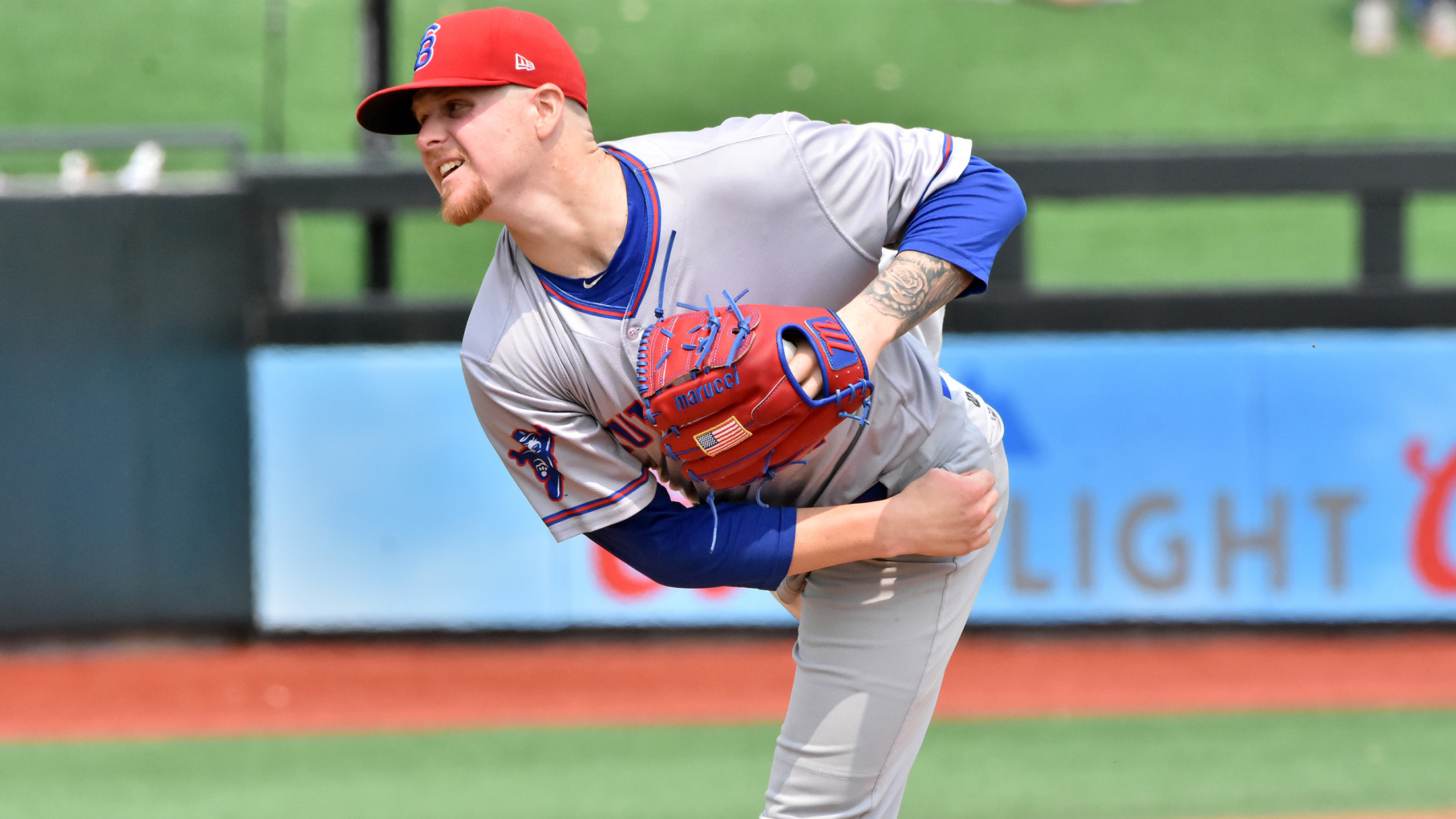 One errant pitch was all that separated Cade Horton from a perfect outing. Nevertheless, his performance on Thursday night was a not-so-subtle reminder how easily MLB Pipeline's No. 45 prospect can dominate a game. Horton rebounded from a pair of rough outings by twirling four no-hit innings to lead High-A
The Road to The Show™: Cubs' Crow-Armstrong
Top prospect shines as human highlight reel with star potential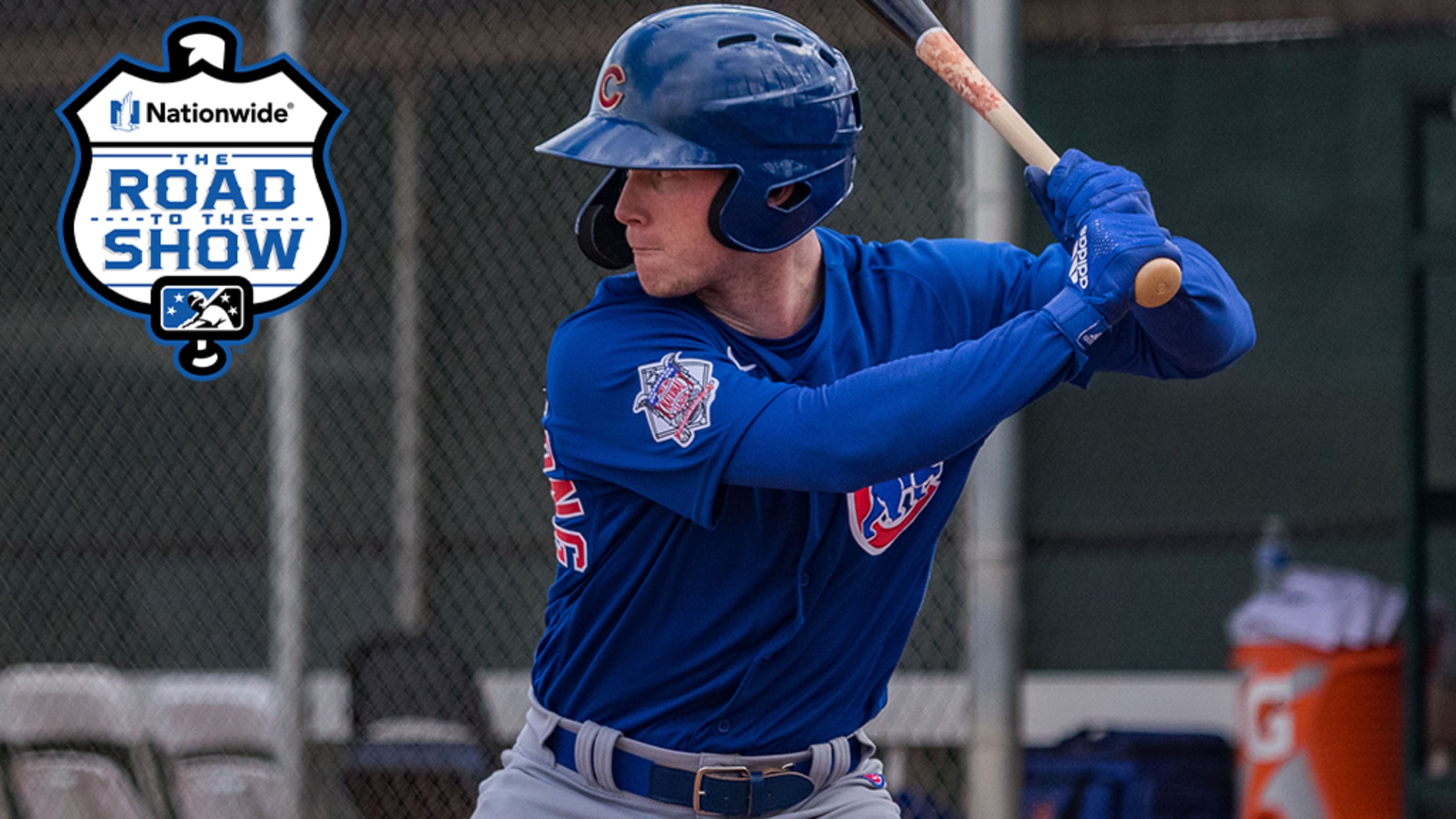 Each week, MiLB.com profiles an elite prospect by chronicling the steps he's taken toward achieving his Major League dream. Here's a look at top Cubs prospect Pete Crow-Armstrong. For more stories about players on The Road to The Show, click here. There are few prospects in the Minor Leagues who
South Bend No-Hits Peoria, Celebrate 4-0 Dominant Victory
Cubs throw 10th no-hitter in total franchise history, 4th as South Bend Cubs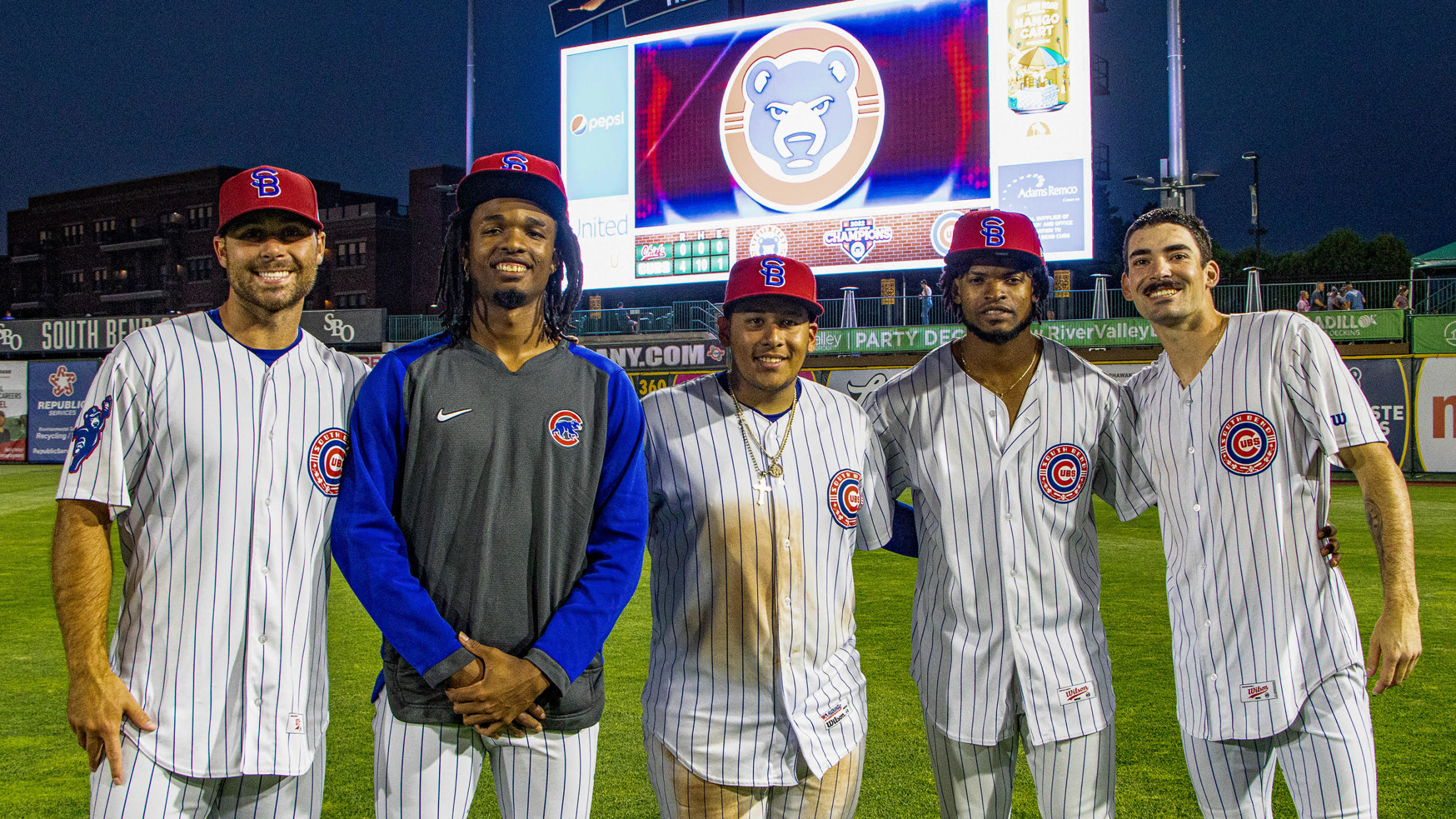 South Bend, IN -- At 9 a.m. this morning, Frankie Scalzo Jr. was coaching young ballplayers at the Meijer Baseball Academy at Four Winds Field. At 9 p.m., he was closing out a no-hitter. July 6, 2023 could certainly look down the road as the turnaround for the South Bend
The Road to The Show™: Futures Game rosters
Holliday, Lawlar among stars to watch at prospect showcase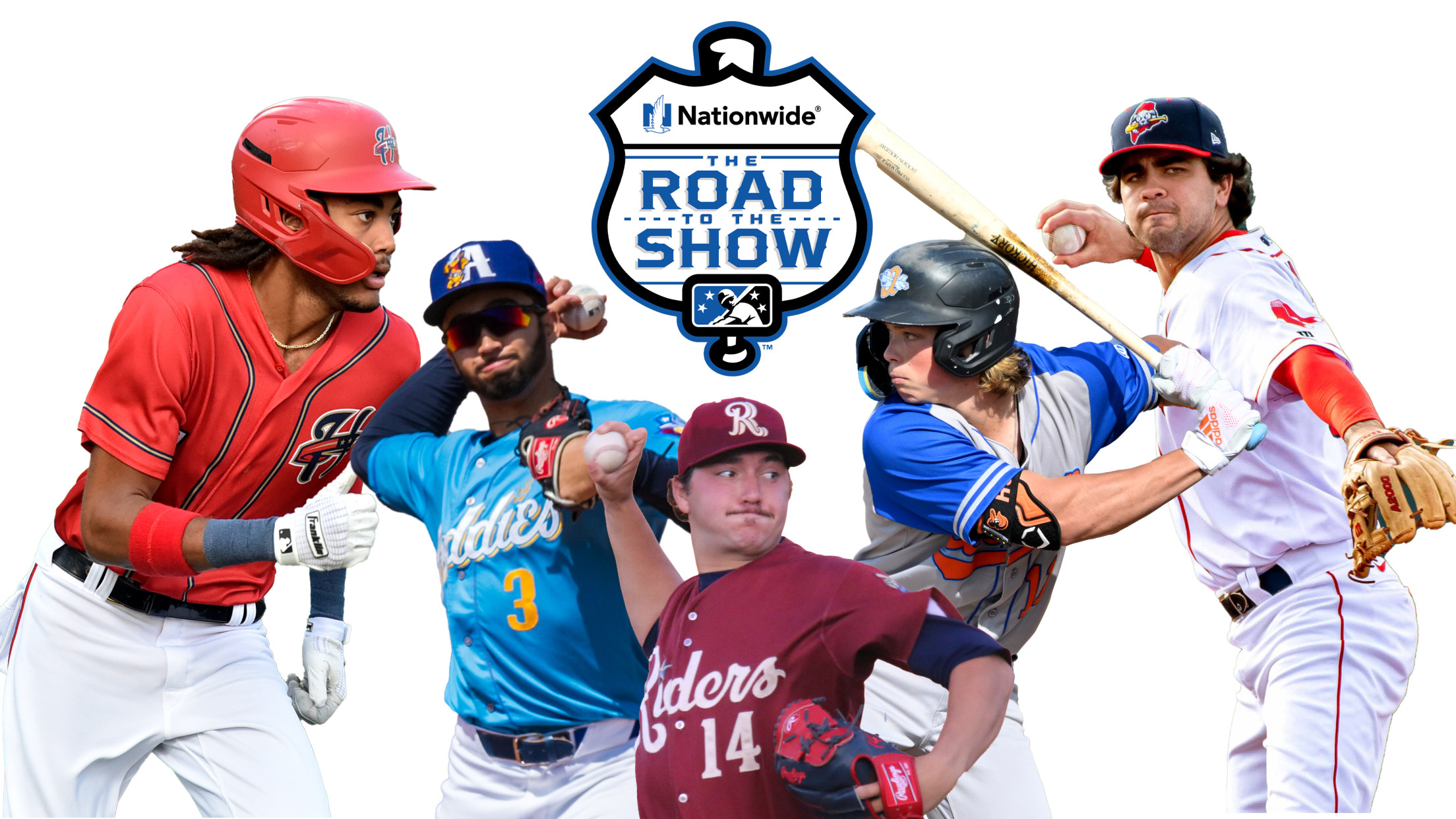 Each week, MiLB.com profiles an elite prospect by chronicling the steps he's taken toward achieving his Major League dream. For more stories about players on The Road to The Show, click here. A marquee event on the baseball calendar has come into focus with Monday's announcement of the 2023 SiriusXM
Alcántara enjoys hit parade for South Bend
No. 3 Cubs prospect collects five knocks, goes deep twice at High-A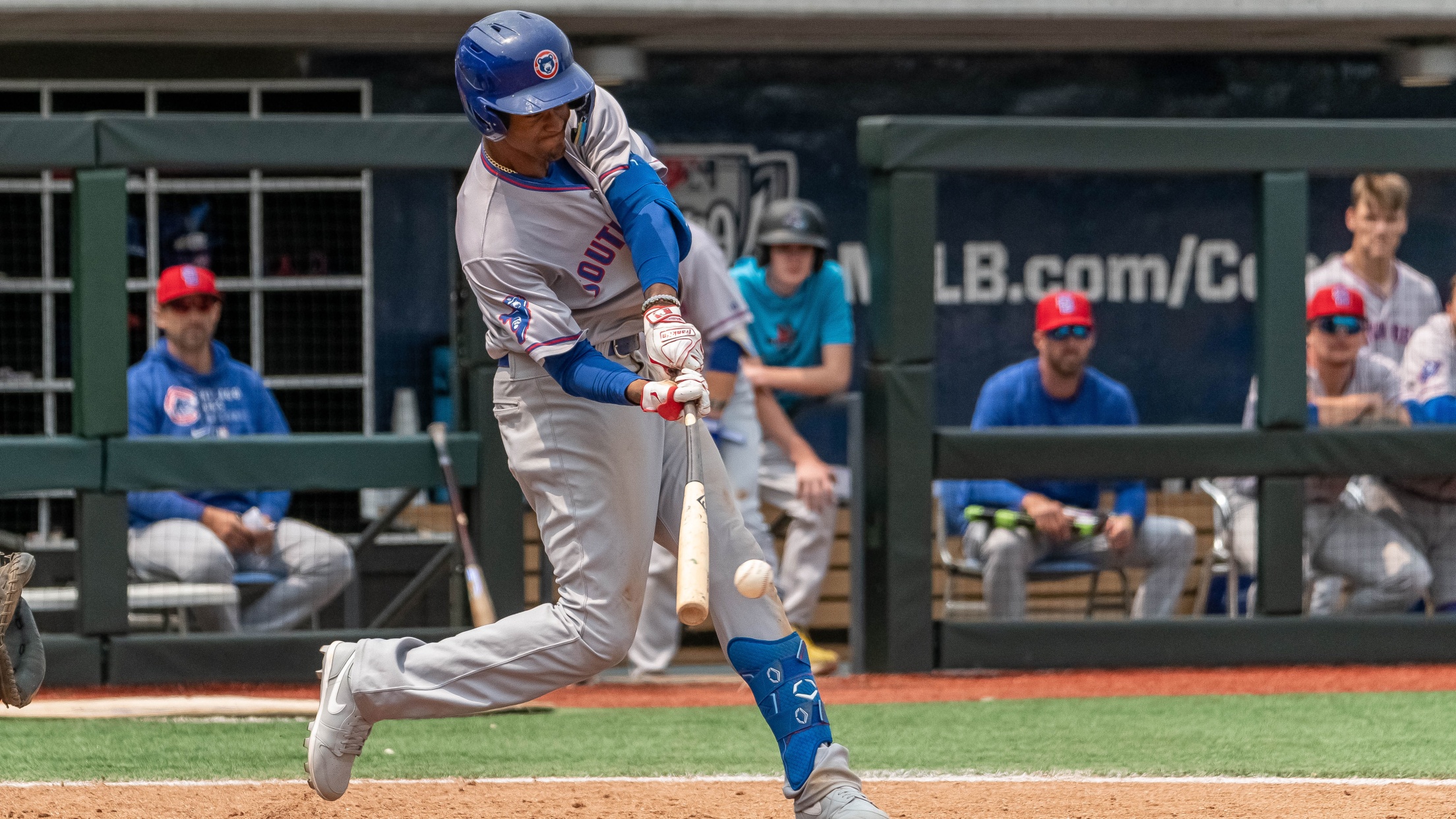 Third-ranked Cubs prospect Kevin Alcántara had his first career five-hit game Saturday for High-A South Bend. In the process, he swatted two home runs in an outing for the first time this season. The first was just two pitches into his first at-bat against Twins No. 29 prospect Jaylen Nowlin.
Women thrive in front offices: 'We just do the job'
Across all levels, nine women have general manager roles in 2023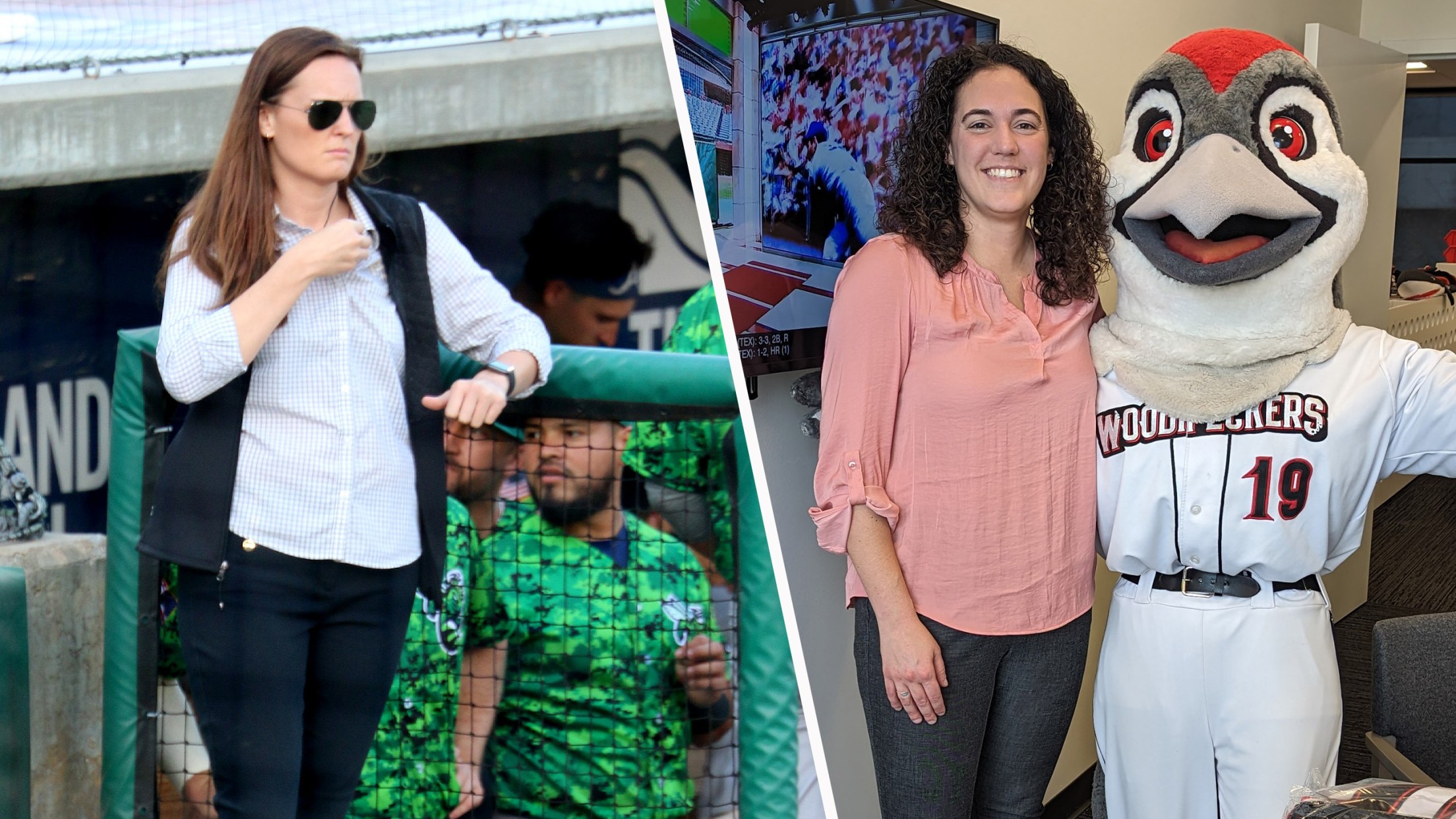 Kristin Call's approach to her job as Single-A Myrtle Beach general manager is relatable to the ethos of Minor League Baseball. "Everybody in this industry has somebody that they can influence," Call said. "We've had [seasonal employees] that we've been trying to coach up. … 'How can we best prepare
This slugfest includes 34 runs, 42 hits and 9 homers
Bats' De La Cruz, Encarnacion-Strand and Cubs' Mervis come up big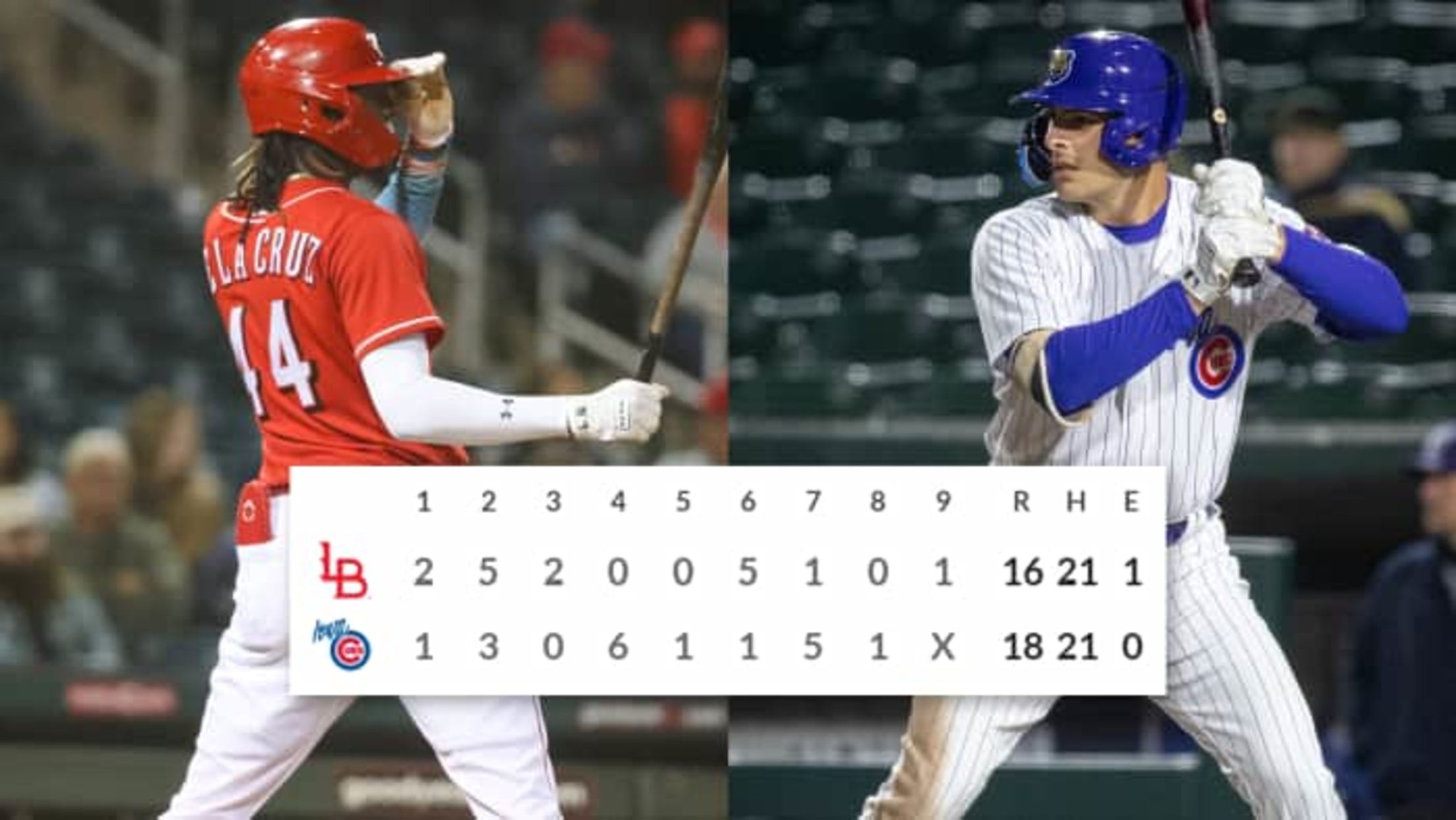 The Louisville Bats and Iowa Cubs didn't get together and play a game of Madden on Thursday. The clubs played nine innings of baseball, and when it was over the scoreboard showed I-Cubs 18 - Bats 16. The offenses combined for 34 runs and 80 total bases on 42 hits
Crow-Armstrong enjoys a grand plate appearance
No. 1 Cubs prospect caps 16-pitch at-bat with first grand slam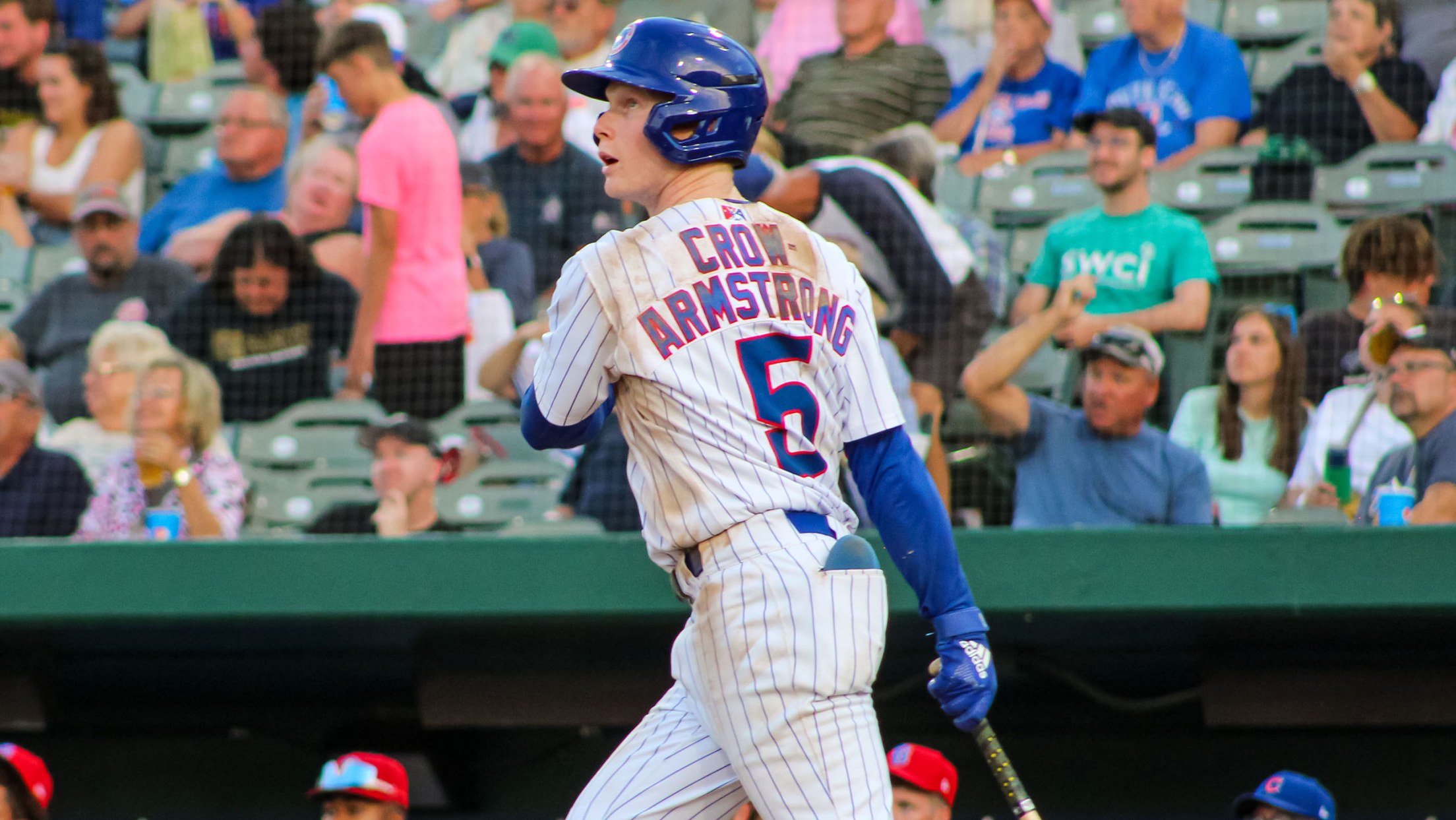 If patience is a virtue to unlock power, Pete Crow-Armstrong showed that off in style on Wednesday afternoon. The Cubs' top prospect (No. 25 in MLB) worked an incredible 16-pitch at-bat for Double-A Tennessee before launching a grand slam -- the first of his Minor League career -- to right
Pelicans' Horton dials up dominance in second start
Fourth-ranked Cubs prospect fans seven over four hitless frames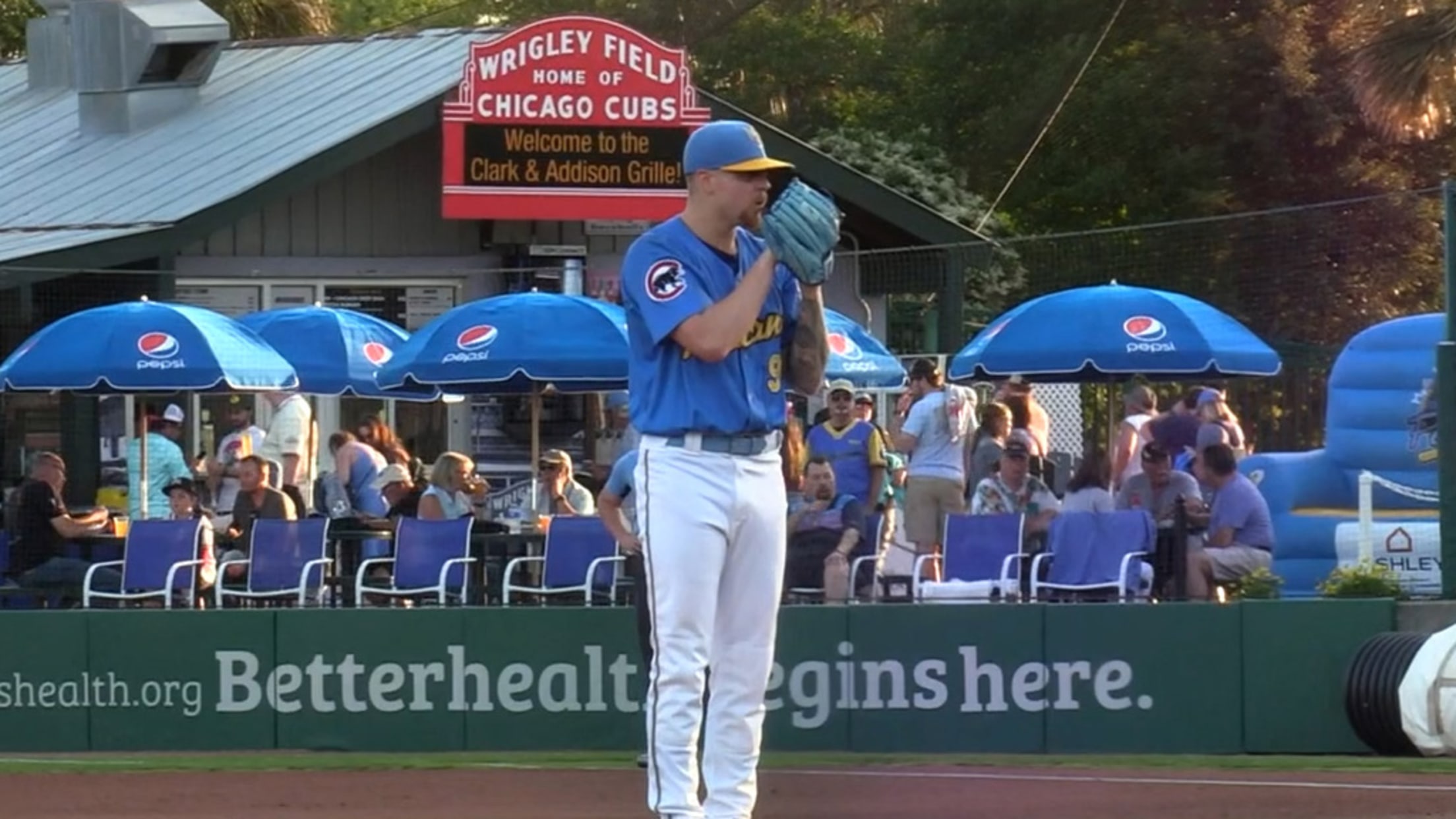 If you thought Cade Horton's pro debut was electric, you need to see what he did for an encore. The Cubs' No. 4 prospect and top pitching prospect (No. 93 overall) followed up his first career start with another dazzling effort, striking out seven across four no-hit innings in Single-A
Here's the best of the Cubs' Minor League ballparks 
From Single-A Myrtle Beach to Triple-A Iowa, these are must-'C' spots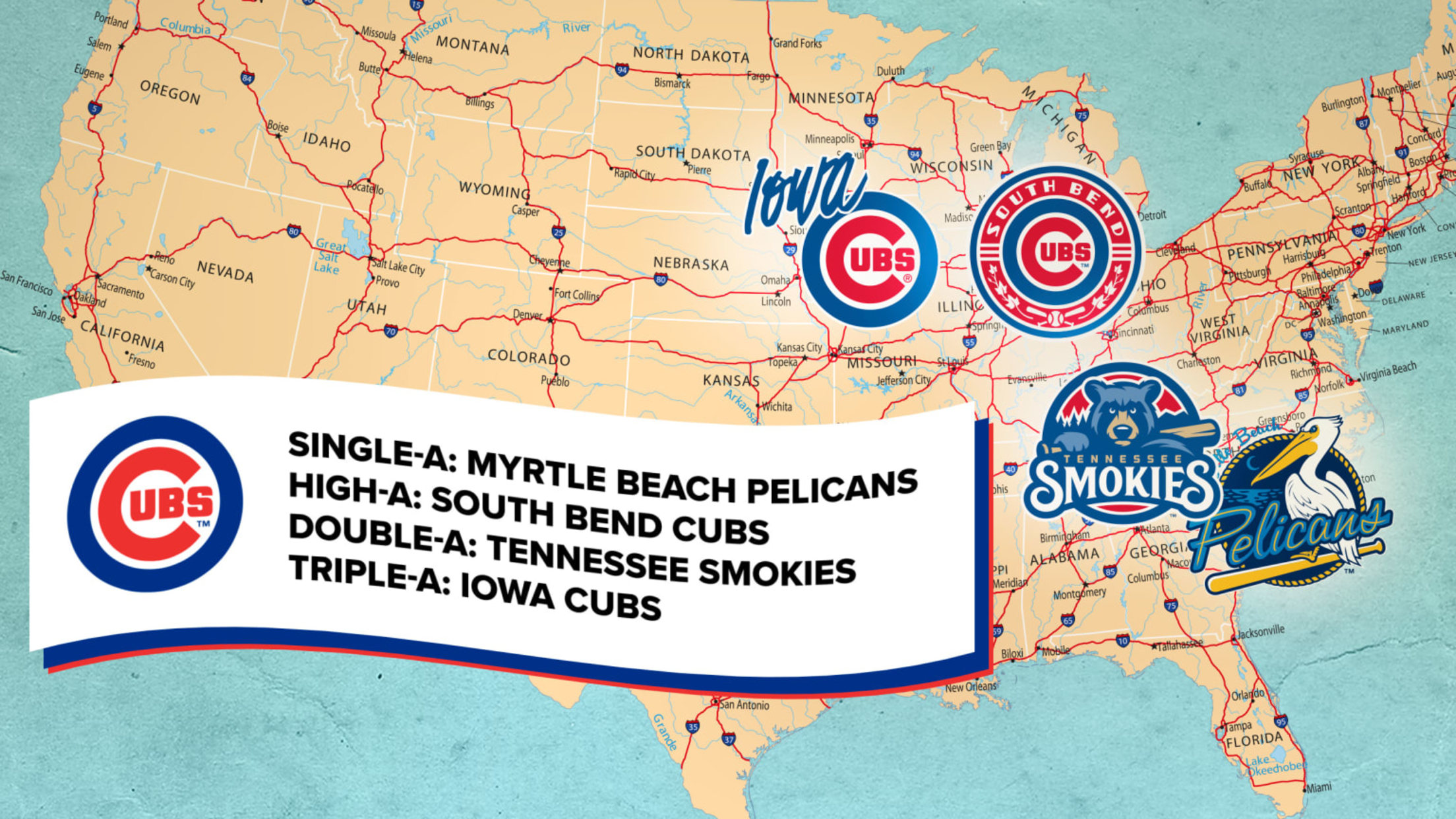 The Minor League Ballpark Guides series brings all the most fun features of Minors ballparks across America (and one in Canada!) onto your desktop, tablet or mobile device, whether you're interested in taking a virtual tour from where you sit or planning a trip to catch some games. Here, we
The Road to The Show™: Cubs' Alcantara
No. 86 overall prospect flashes star potential in first full season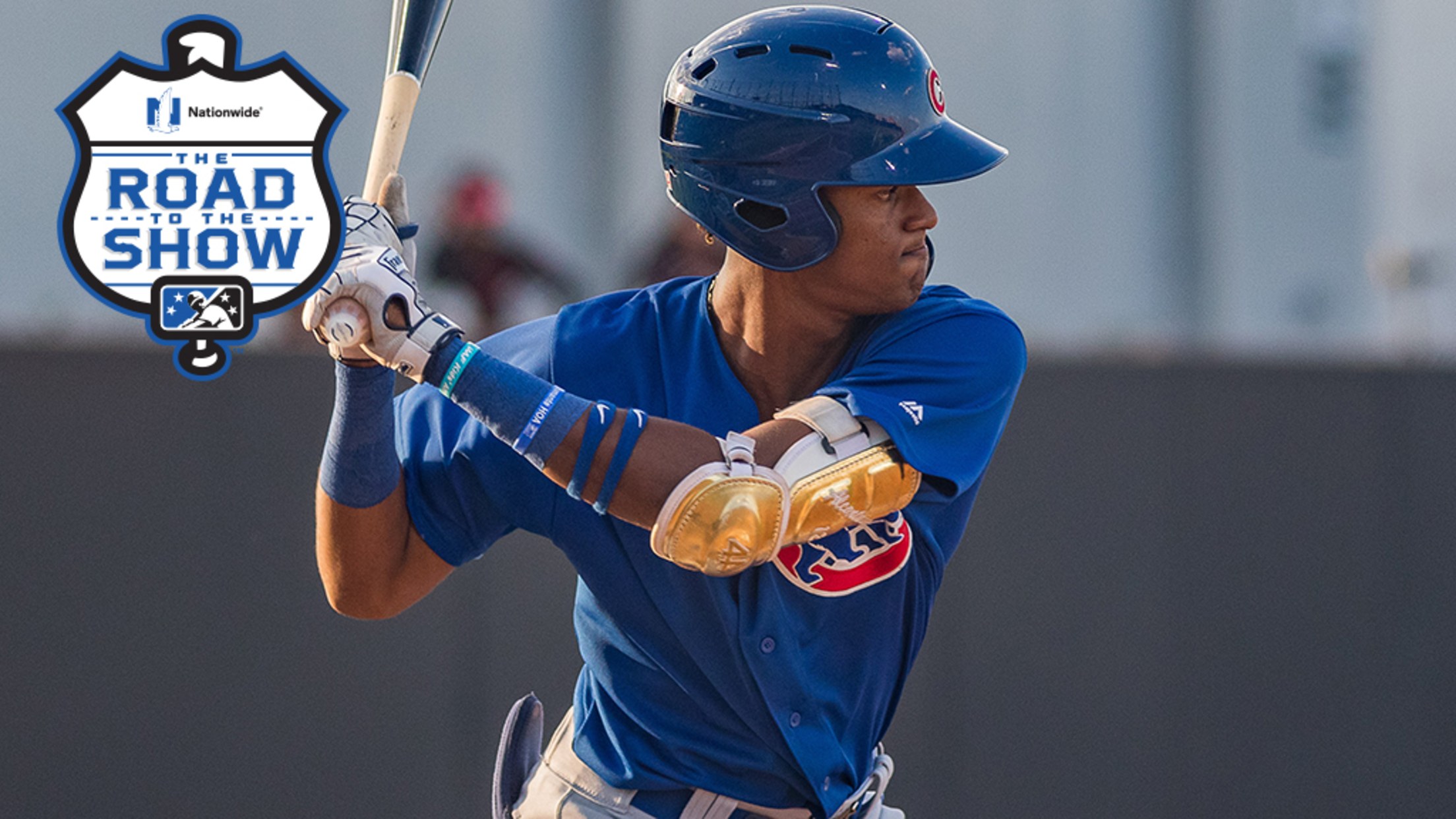 Each week, MiLB.com profiles an elite prospect by chronicling the steps he's taken toward achieving his Major League dream. Here's a look at third-ranked Cubs prospect Kevin Alcantara. For more stories about players on The Road to The Show, click here. As he approached the age of eligibility to sign
Cubs have power, speed headed for Wrigley
Crow-Armstrong among young Cubs with exciting combo of tools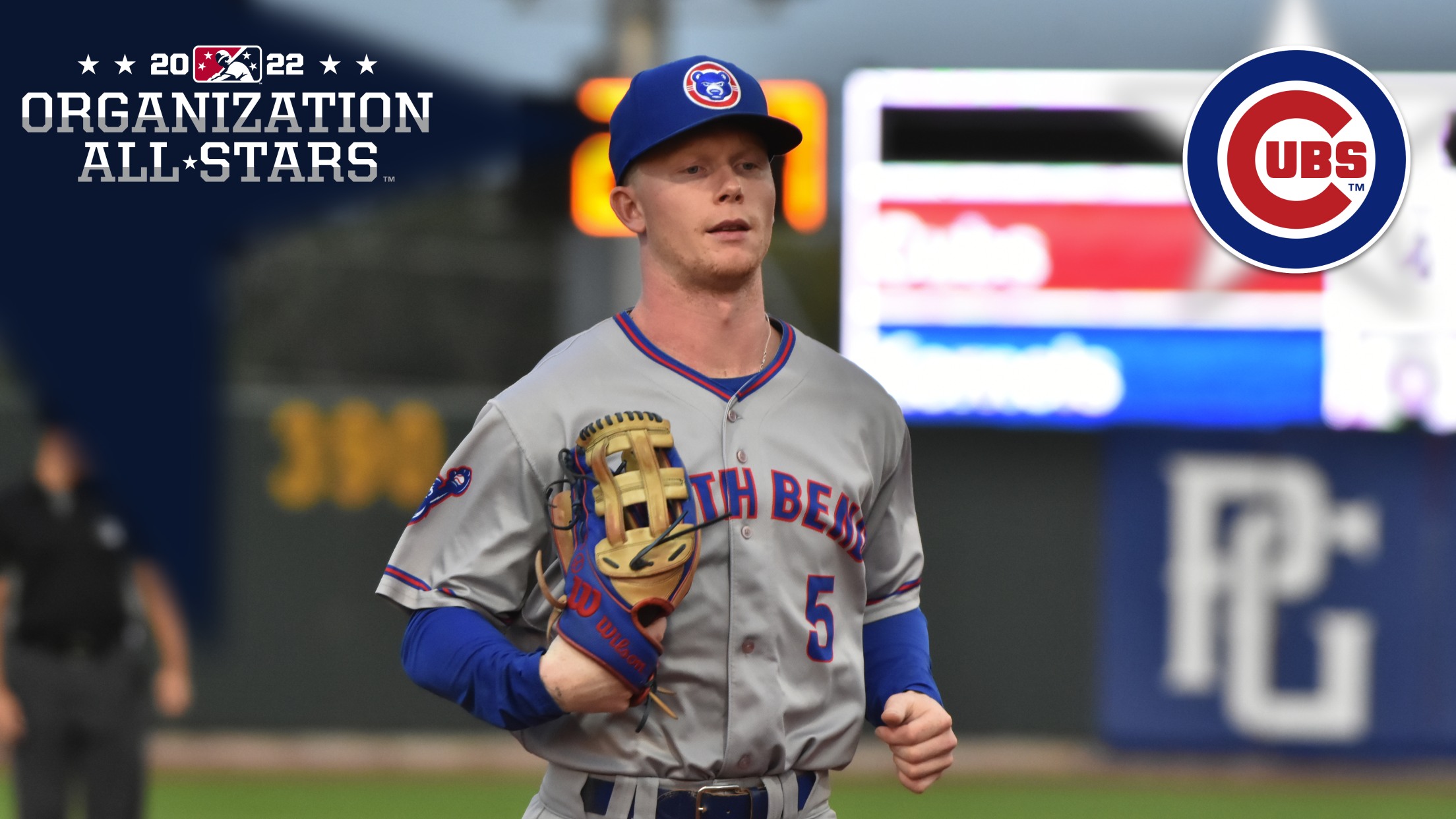 Each offseason, MiLB.com goes position by position across each organization and honors the players -- regardless of age or prospect status -- who had the best seasons in each farm system. Next up in our 2022 Organization All-Stars series are the Chicago Cubs.
South Bend claims second crown in three years
Cubs' High-A affiliate won consecutive road games to score title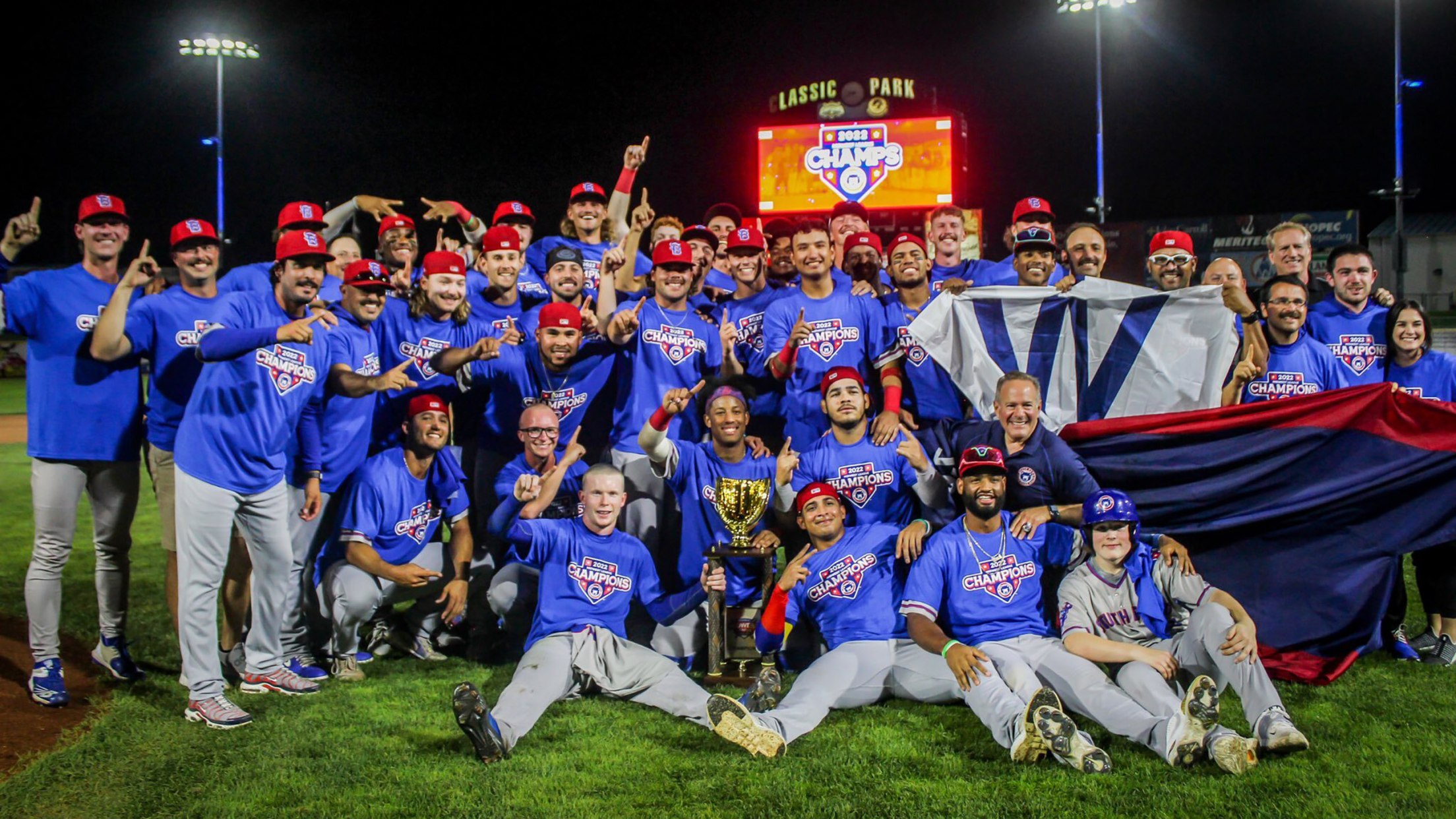 Just call them the do-or-die kids. In their second consecutive decisive Game 3 of the postseason, the High-A South Bend Cubs again rose to the occasion by slugging their way to a Midwest League crown with a 7-4 victory over Lake County in the Championship Series on Wednesday at Classic
Nwogu's night: Three homers by the fifth inning
Cubs prospect slugs his way into record books in four-hit night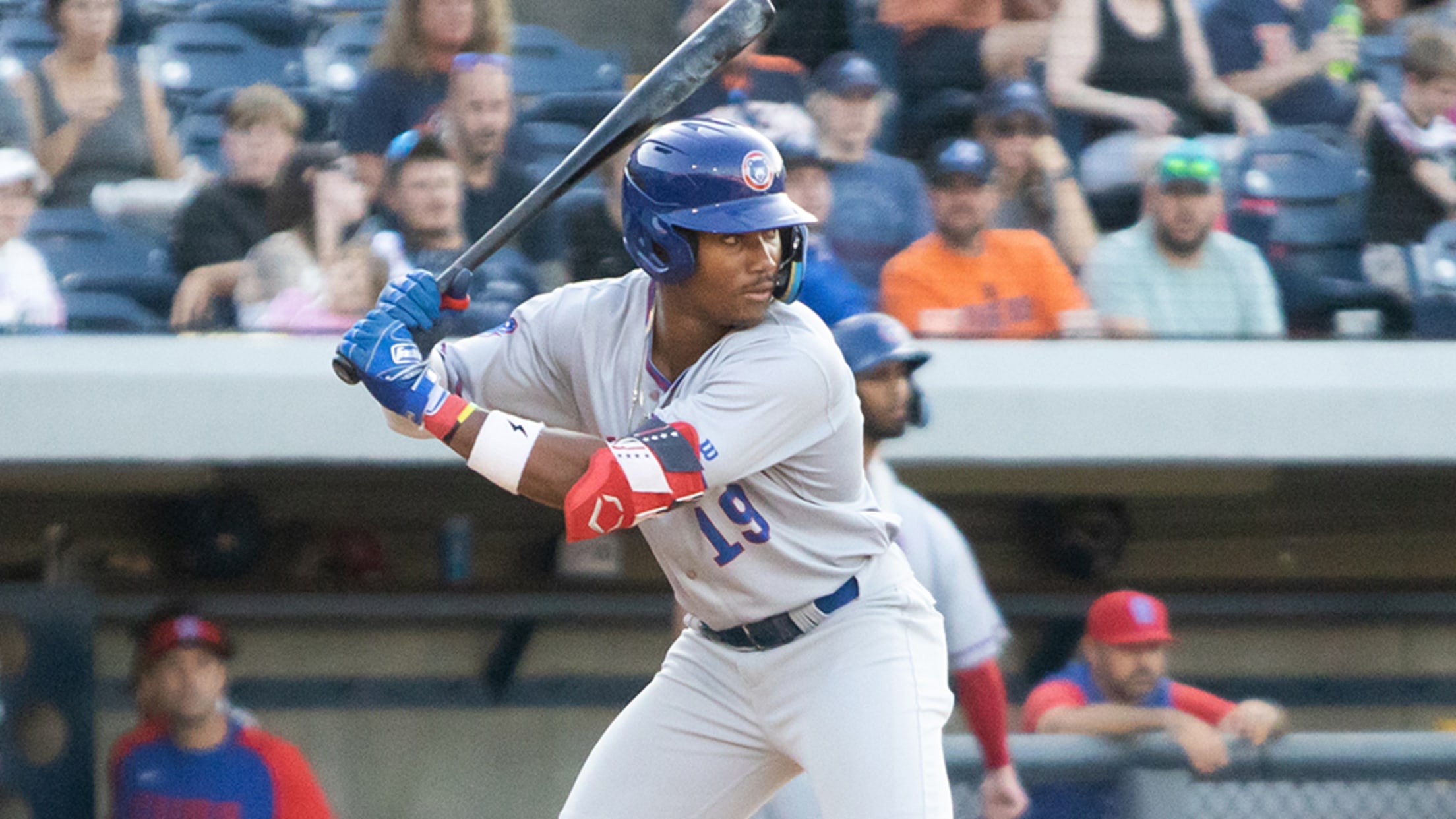 Jordan Nwogu had never hit two home runs in one game in his life (dingers in both ends of a high school doubleheader don't count, he says), so when asked where hitting three homers in one game ranked among the feats he's accomplished on the field in his life, the
Five hurlers deliver second Pelicans no-no of year
Schlaffer, Rodriguez, Montano, Hernandez, Zarraga notch the feat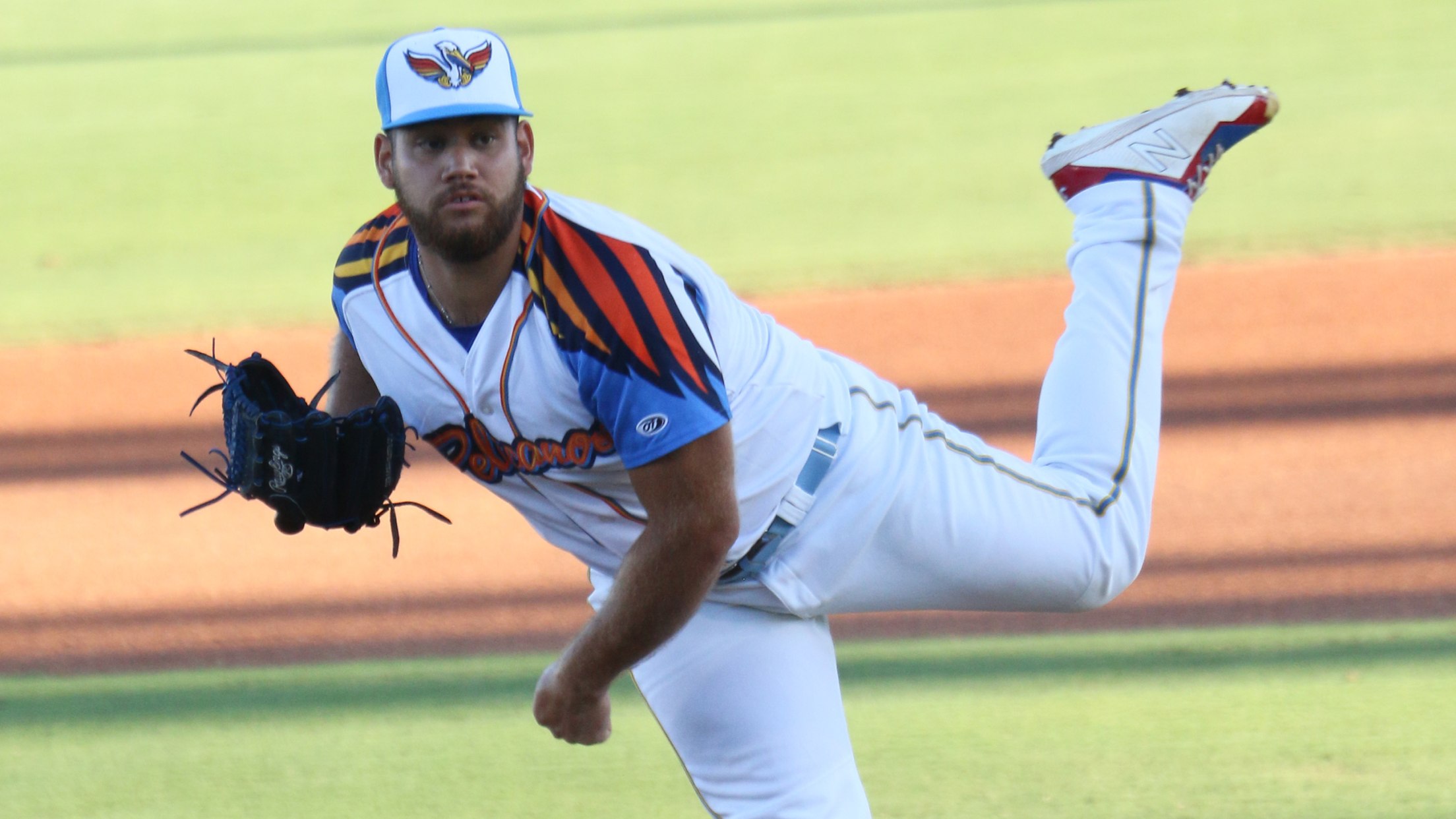 The Pelicans did it again. For the second time this season, Single-A Myrtle Beach tossed a combined no-hitter. In the latest feat, five different pitchers -- Tyler Schlaffer, Luis Angel Rodriguez, Gregori Montano, Angel Hernandez and Alfredo Zarraga. "It's a rarity to see one [no-hitter], and what my staff has
Pelicans flip offense on, and it doesn't shut off
Myrtle Beach sends 58 to plate, scores 24 runs, notches 22 hits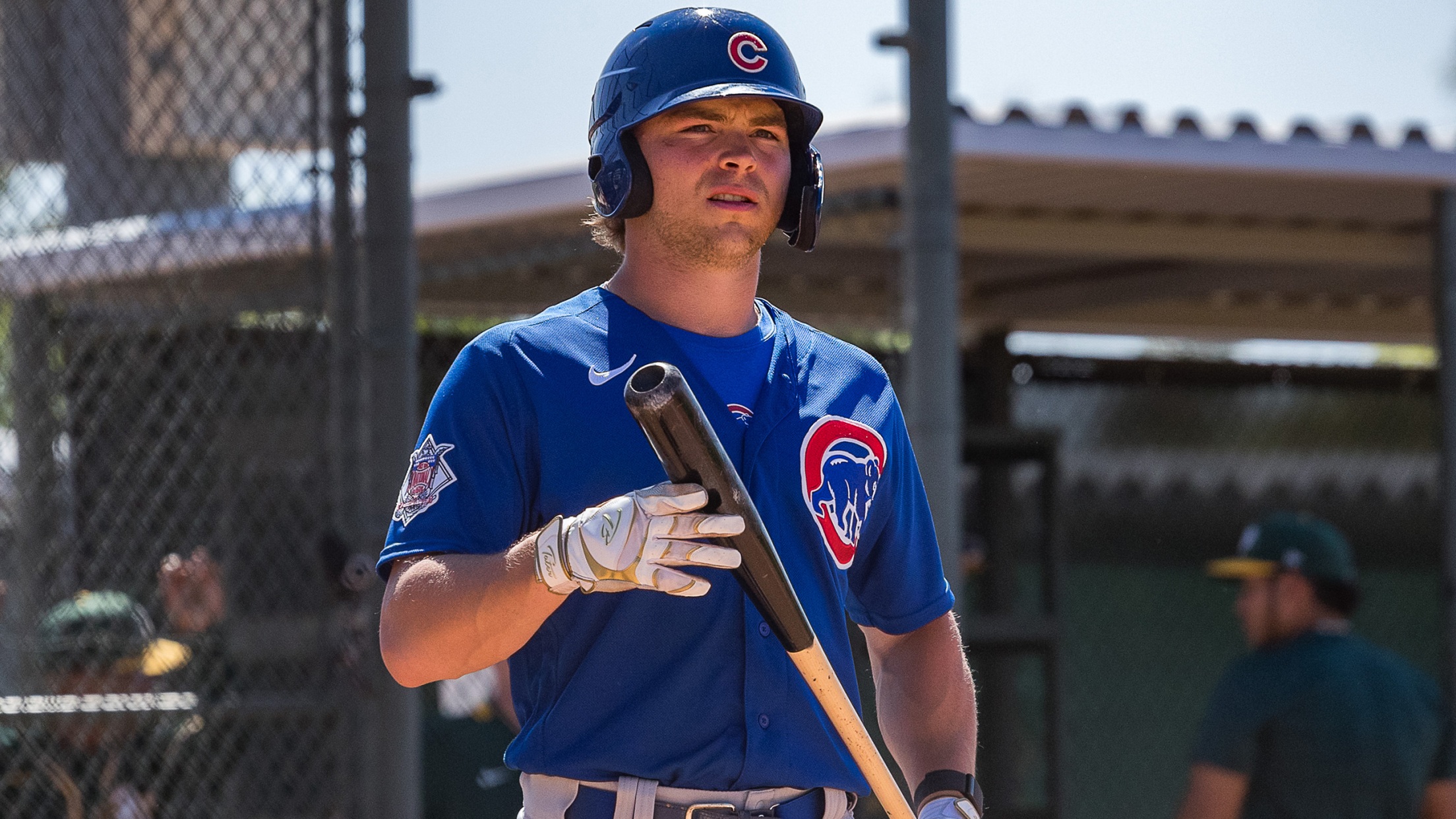 When Wednesday's game between Single-A Myrtle Beach and Salem was over, the box score showed 24 runs on 22 hits -- and that was just one side of it. The Pelicans offense delivered a Minor League season high in runs during the 24-6 romp over the Red Sox at Haley
The Road to The Show™: Meet the Ambassadors
Follow Rodriguez, Volpe, Leiter and Walker during 2022 season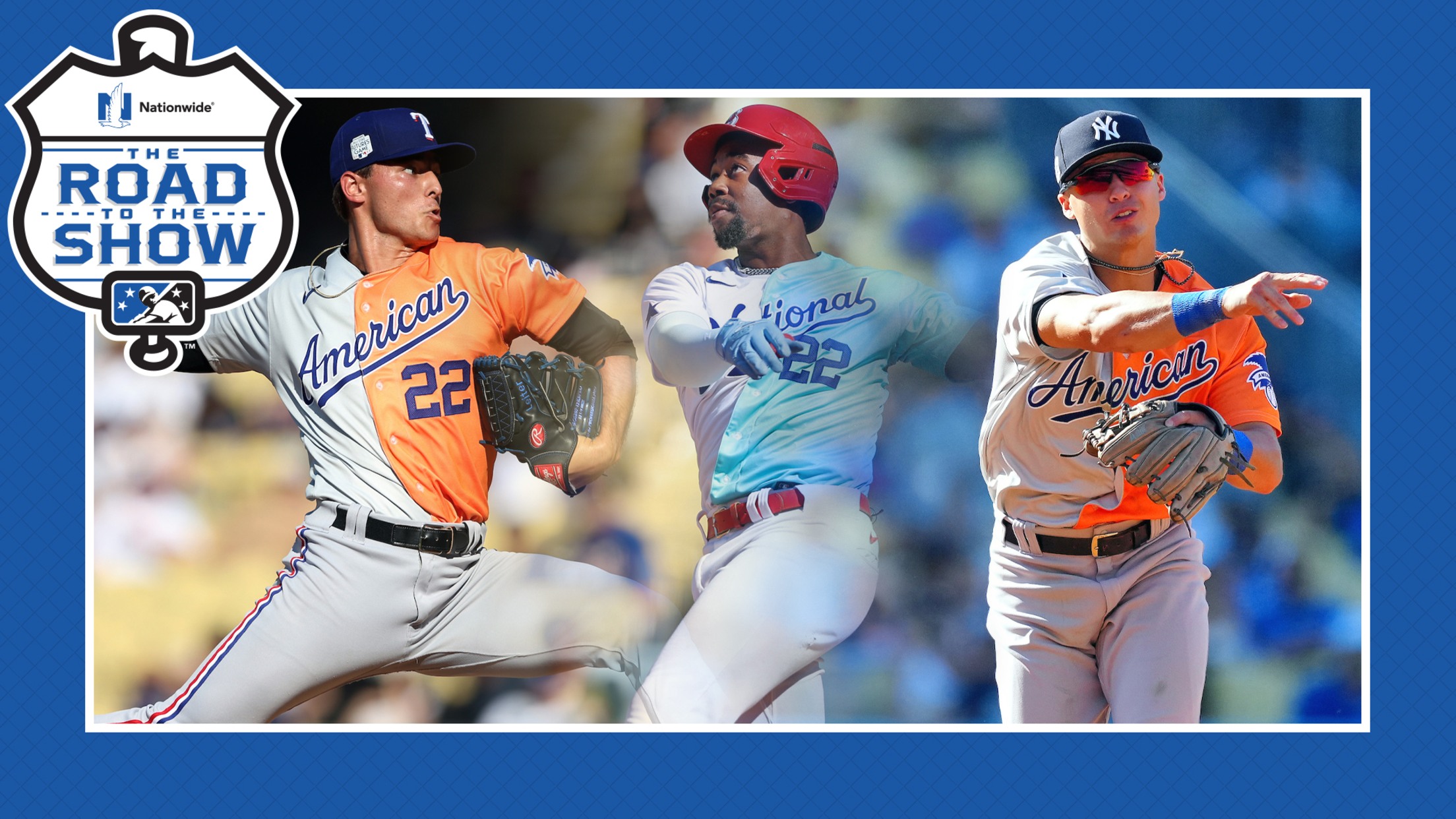 The Nationwide Road to the Show™ Ambassadors series, which provides fans an exclusive, behind-the-scenes look at five of the best prospects in Minor League Baseball, returns for a second season in 2022. Orioles hurler Grayson Rodriguez, Yankees infielder Anthony Volpe, Rangers right-hander Jack Leiter and Cardinals infielder Jordan Walker are