The Road to The Show™: Twins' Lee
No. 23 overall prospect remaining disciplined in first full season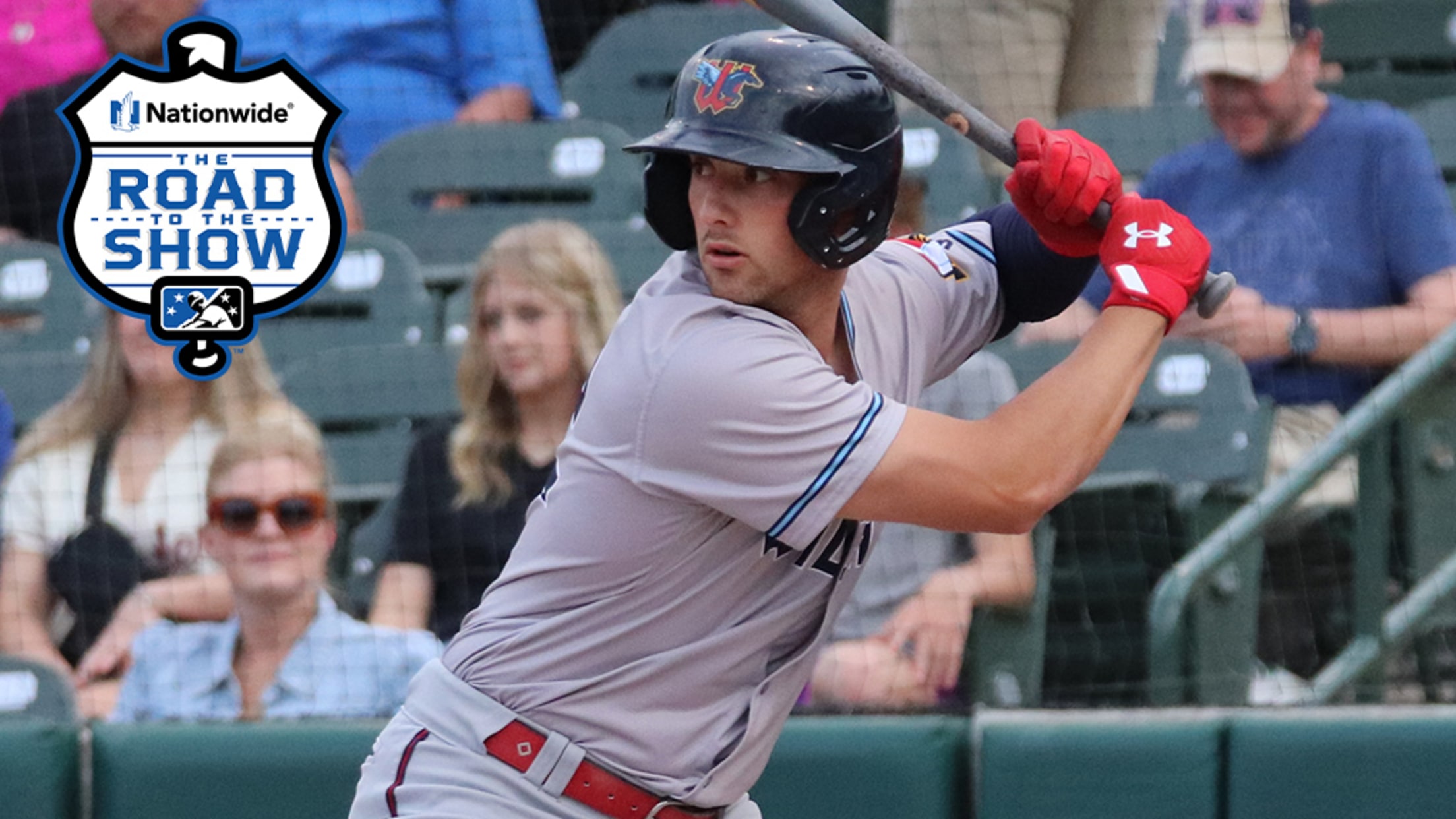 Each week, MiLB.com profiles an elite prospect by chronicling the steps he's taken toward achieving his Major League dream. Here's a look at top Twins prospect Brooks Lee. For more stories about players on The Road to The Show, click here. While it seems Brooks Lee's bat has come back
Rolling Royce: Lewis swats pair of solo homers
No. 2 Twins prospect records first multihomer game of 2023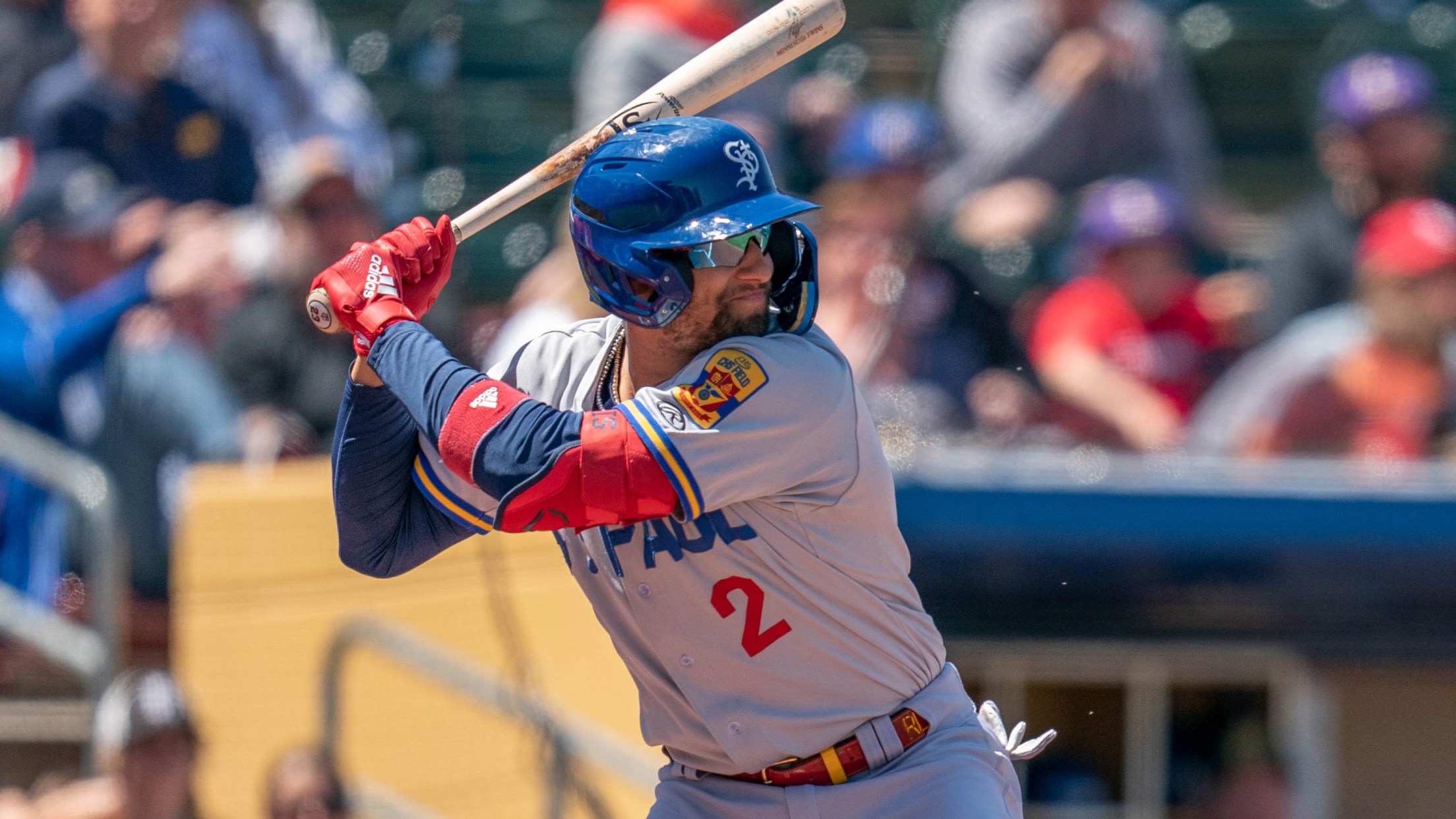 Royce Lewis is a gamer, plain and simple. In his fifth game back after suffering a torn ACL on May 29 of last year, the No. 36 overall prospect per MLB Pipeline slugged two homers in his first multihomer game of the season. The driving factor for his hot start
Here's the best of the Twins' Minor League ballparks 
From Florida to the Midwest, Minnesota farm brings history and fun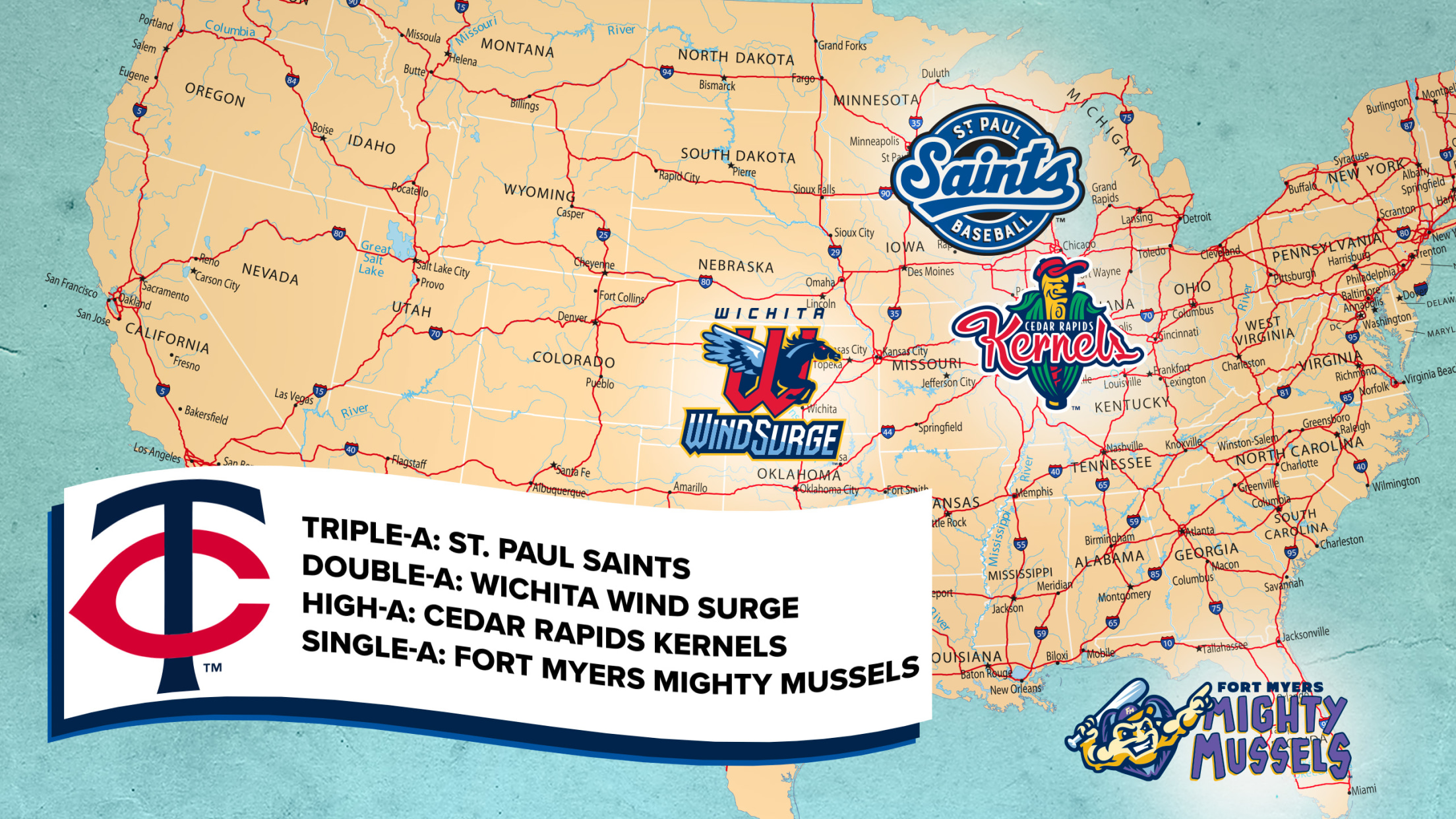 The Minor League Ballpark Guides series presented by Wyndham brings all the most fun features of Minors ballparks across America (and one in Canada!) onto your desktop, tablet or mobile device, whether you're interested in taking a virtual tour from where you sit or planning a trip to catch some
For Mahomes family, athleticism began on diamond
Before Patrick reached three Super Bowls, dad Pat shined on mound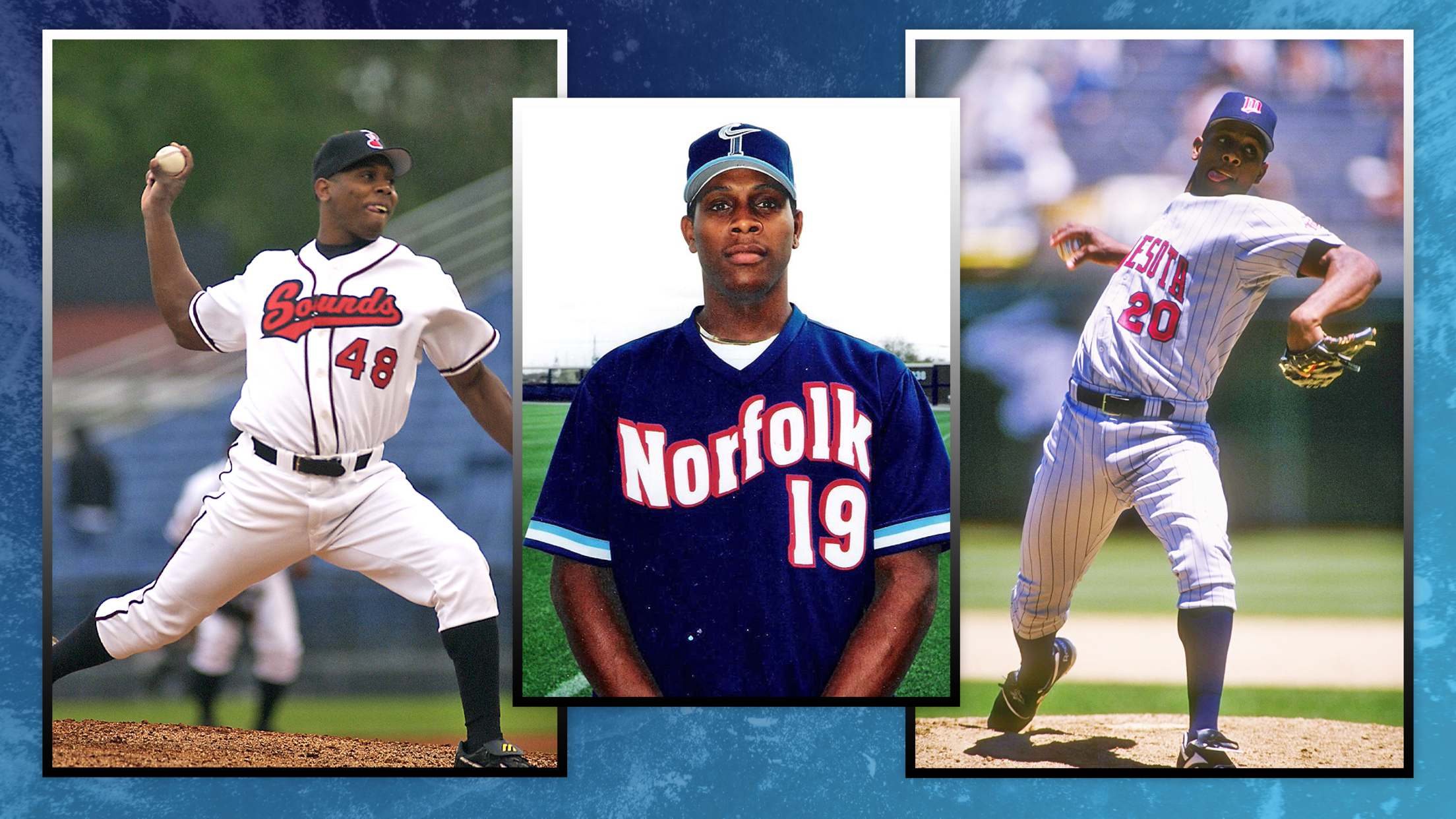 Decades before Patrick Mahomes II vied for the privilege to shout, "I'm going to Disney World!" Pat Mahomes Sr. was chasing his own ring in Orlando, Florida. The father of the Kansas City Chiefs quarterback spent 22 years in professional baseball, including stints with six Major League teams and 15
Julien, Wallner provide steady bats for Twins
Upper-level talent shines brightest among Minnesota's All-Stars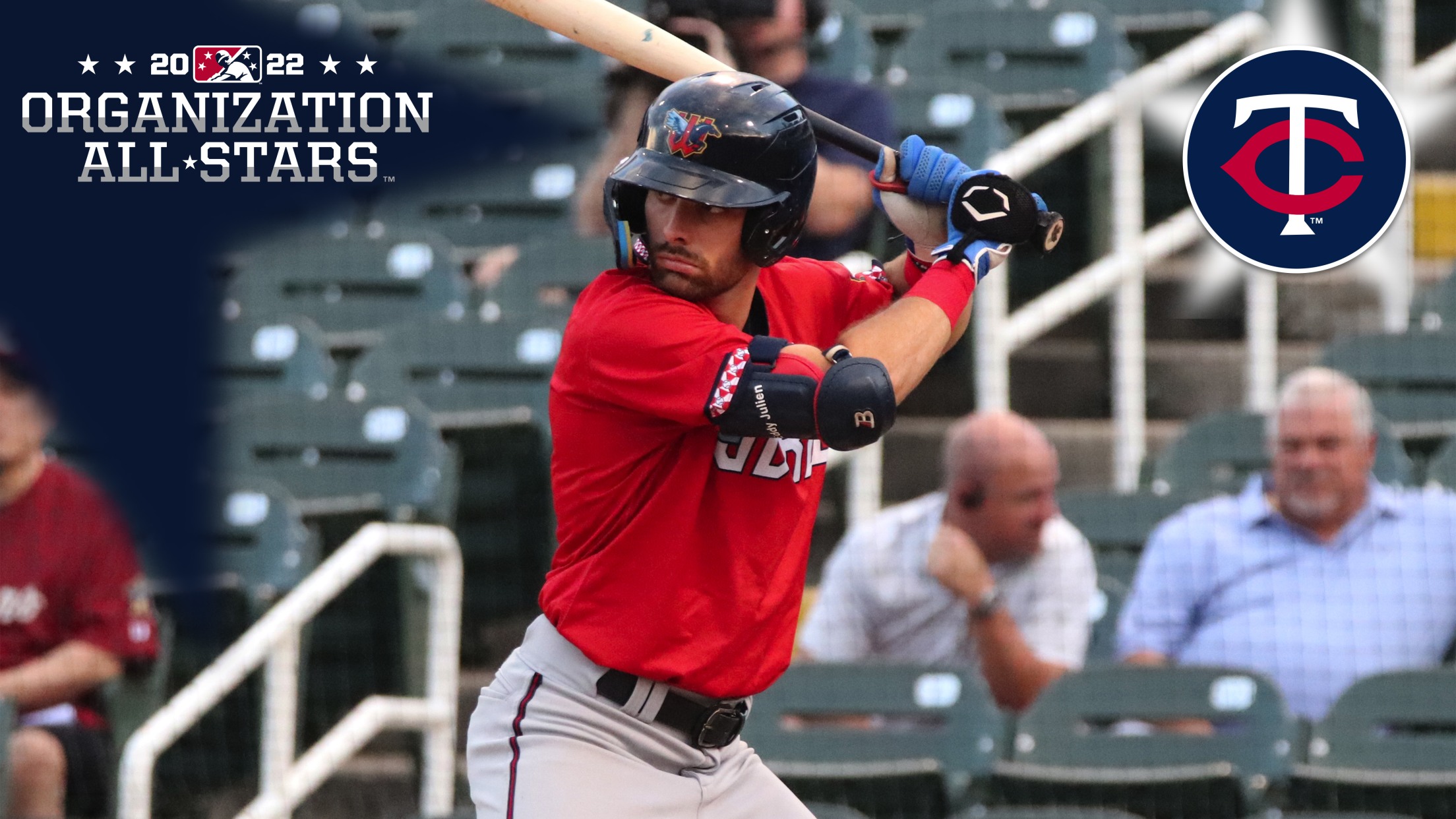 Each offseason, MiLB.com goes position by position across each organization and honors the players -- regardless of age or prospect status -- who had the best seasons in each farm system. Next up in our 2022 Organization All-Stars series are the Minnesota Twins.
The Road to The Show™: Twins' Rodriguez
No. 93 prospect leaves mighty impression in small sample
Each week, MiLB.com profiles an elite prospect by chronicling the steps he's taken toward achieving his Major League dream. Here's a look at third-ranked Twins prospect Emmanuel Rodriguez. For more stories about players on The Road to The Show, click here. When he looks back on his time in the
Wallner notches first cycle in Saints history
No. 5 Twins prospect, a Minnesota native, plates 6 on 5-hit night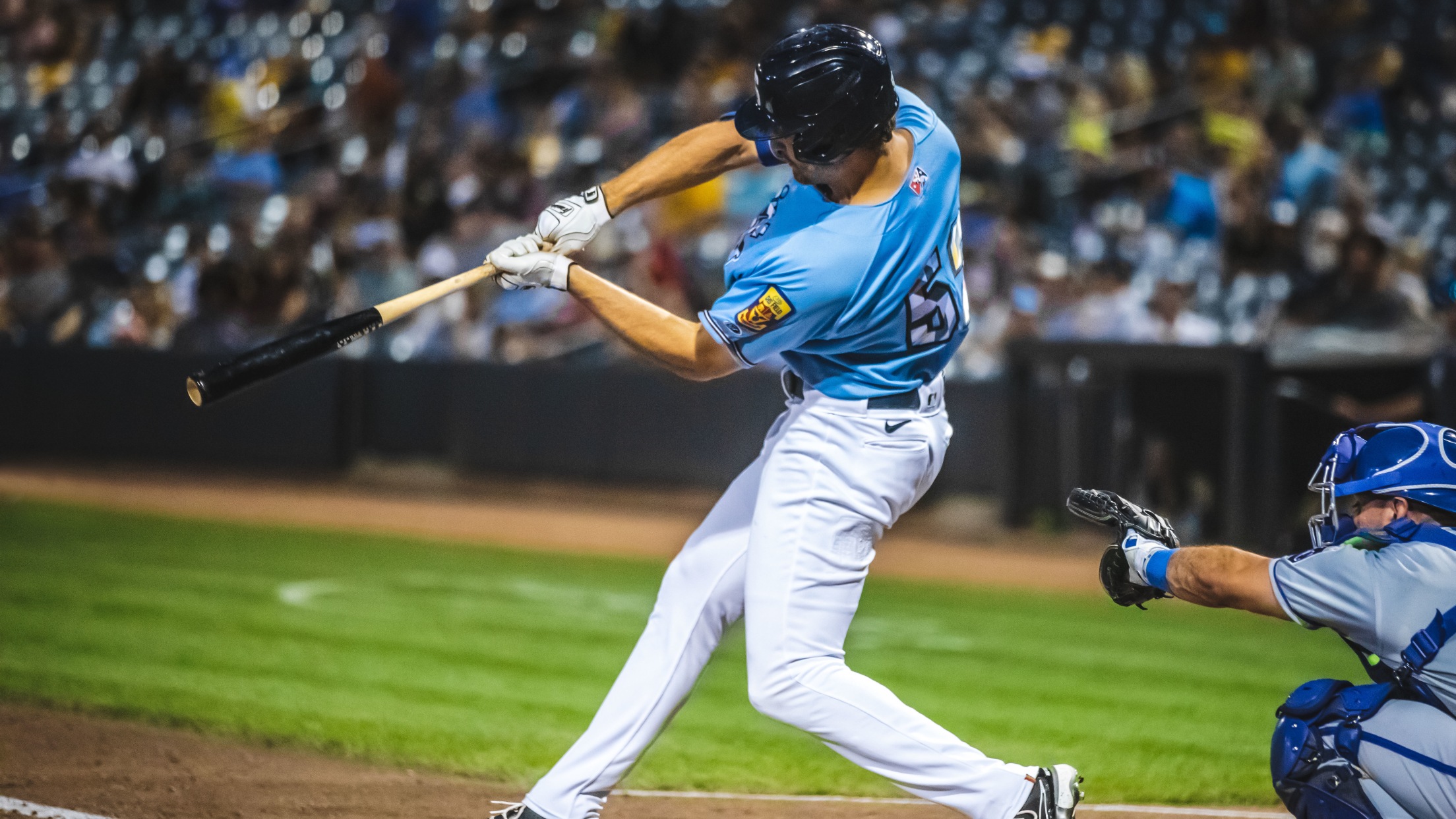 How locked in was Matt Wallner? He didn't even realize he was a triple shy of the cycle … until he hit second base. The No. 5 Twins prospect stumbled his way to third base and just barely beat the tag, but when he stood up he could finally crack
Gossett throws first Wind Surge no-hitter
In quest back to the Majors, righty seals history on 120th pitch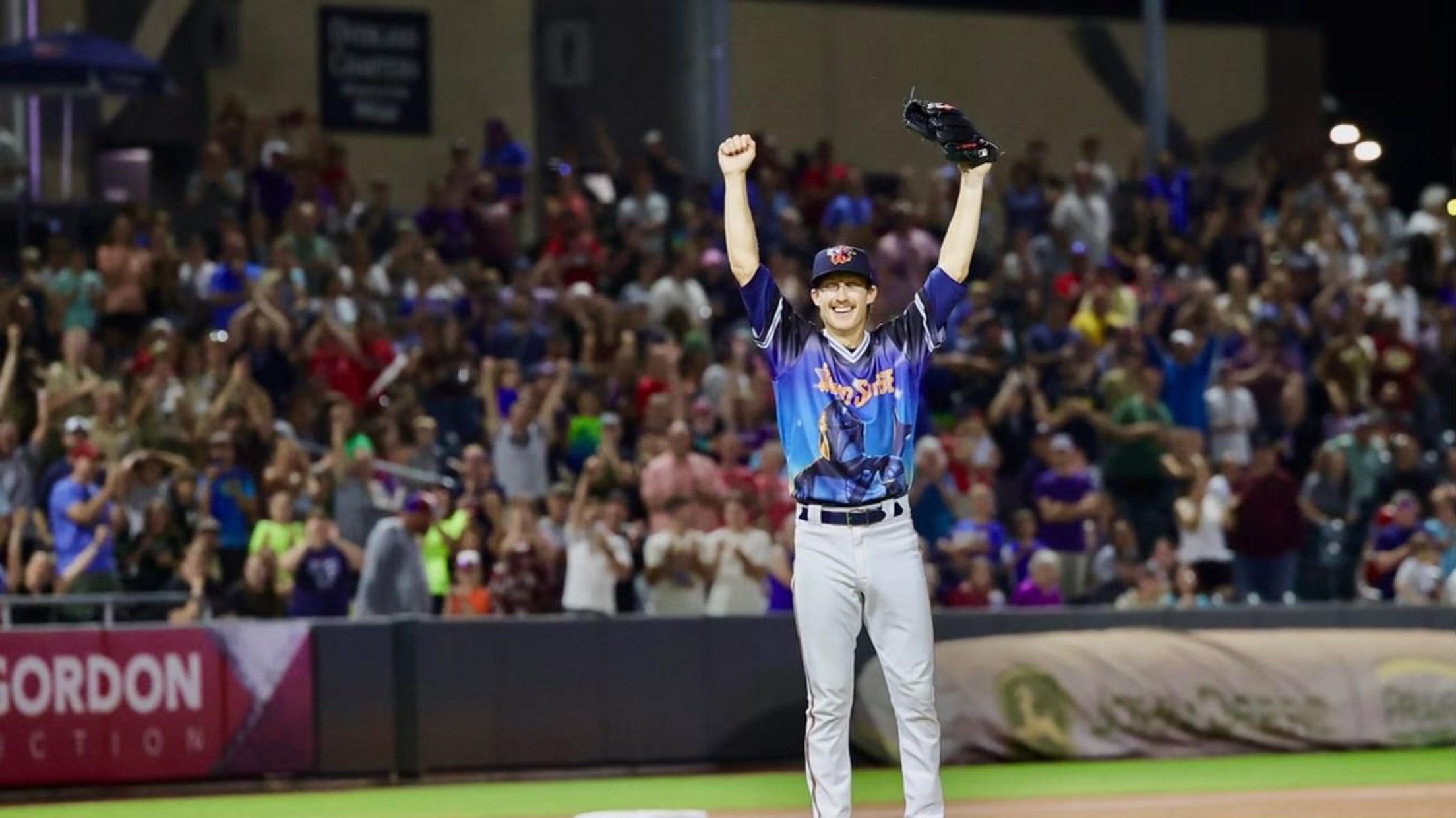 Daniel Gossett, unlike his Double-A teammates, is working his way back up to the top. And in the four years since throwing his most recent Major League pitch, the 29-year-old has come to learn that few things in the sport are guaranteed. But for at least one night, Gossett could
St. Paul retires No. 15 in honor of Millar
'Forever a Saint:' 2004 Red Sox World Series champion gets his due
Before he was a 12-year big league veteran and a key member of the 2004 curse-breaking Red Sox, and long before he was an MLB Network star, Kevin Millar was an independent leaguer trying to keep his baseball dream alive. Millar, 50, began his baseball journey with the St. Paul
Photos: 2022 MiLB at Field of Dreams
Look back at the Minors' inaugural evening in Dyersville, Iowa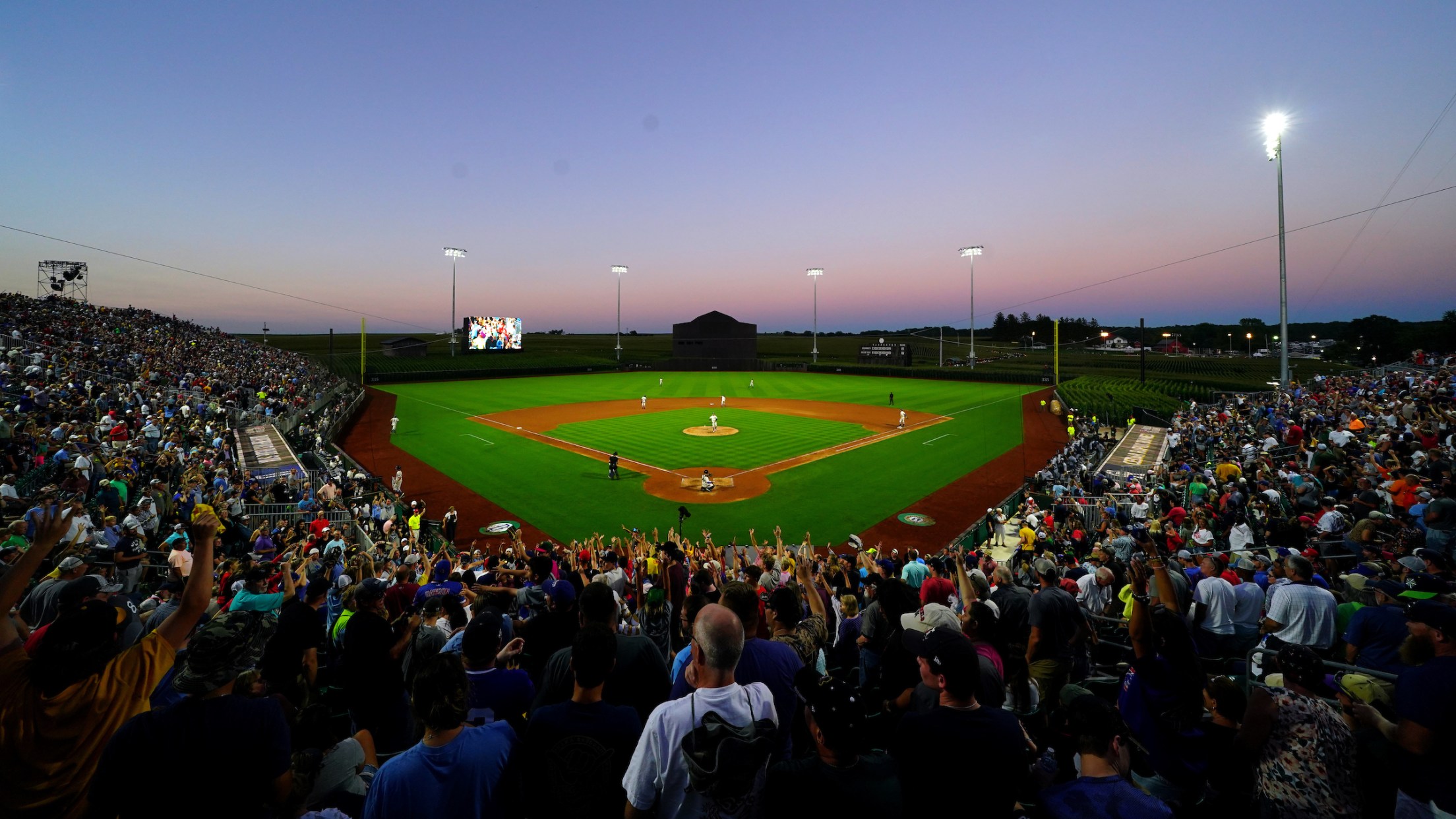 It was another heavenly evening in Iowa on Aug. 9 as Minor League Baseball hosted its first-ever game at the iconic Field of Dreams movie site, showing some of the game's youngest talent at one of its most beloved locations. The memorable afternoon in Dyersville was the first professional game
Prospect Q&A: Twins outfielder Wallner
Minnesota native showed off power stroke at Futures Game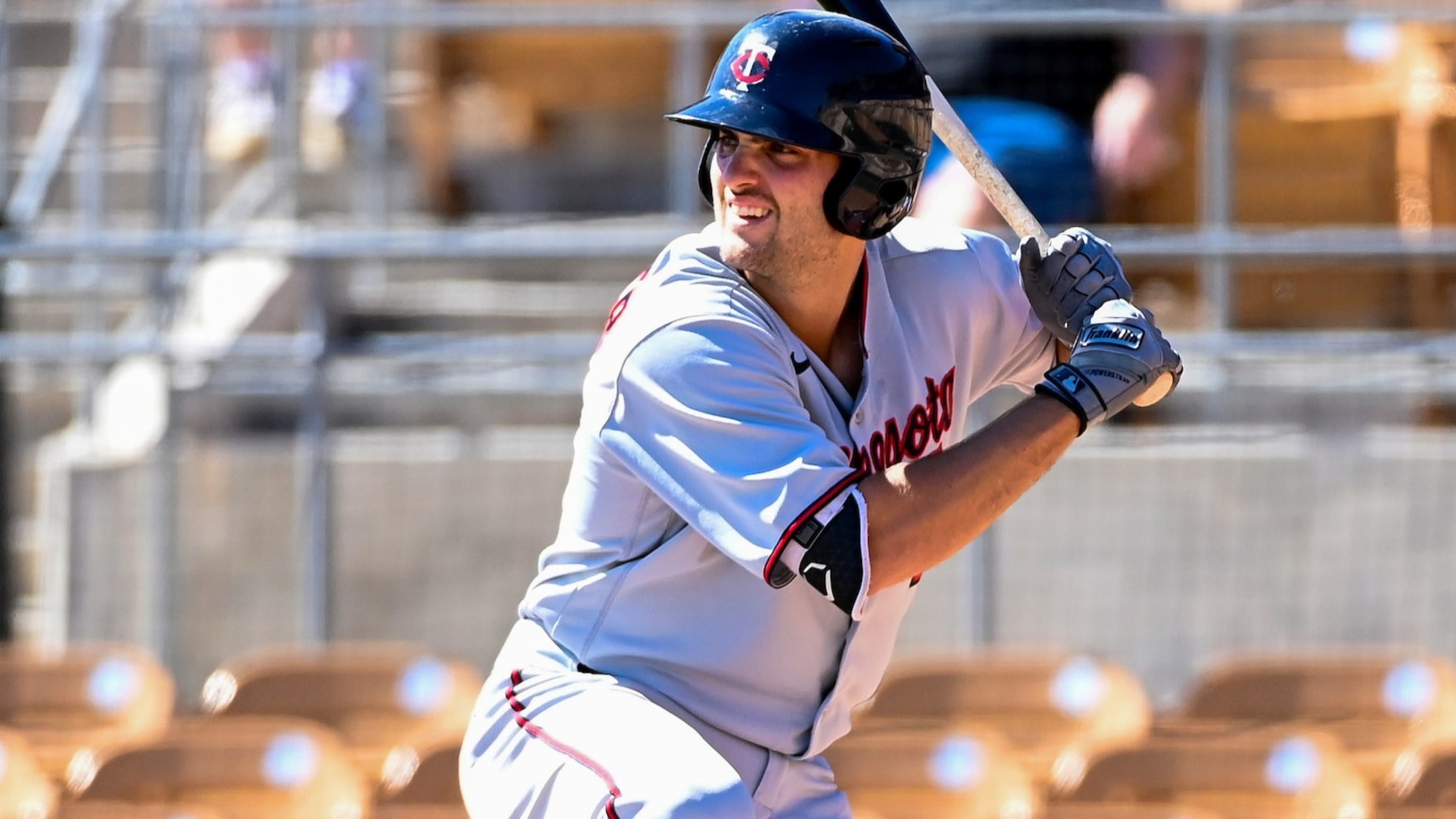 A long drive to right at Dodger Stadium provided fans with a glimpse of Matt Wallner's difference-making power. The Twins' seventh-ranked prospect bashed a two-run homer off Giants lefty Kyle Harrison in last month's Futures Game that helped the American League squad to a 6-4 victory. Wallner's blast wasn't out
Mighty Mussels trio flexes for nine-inning no-no
Festa, Nowlin, McMahon combine on club's fifth such milestone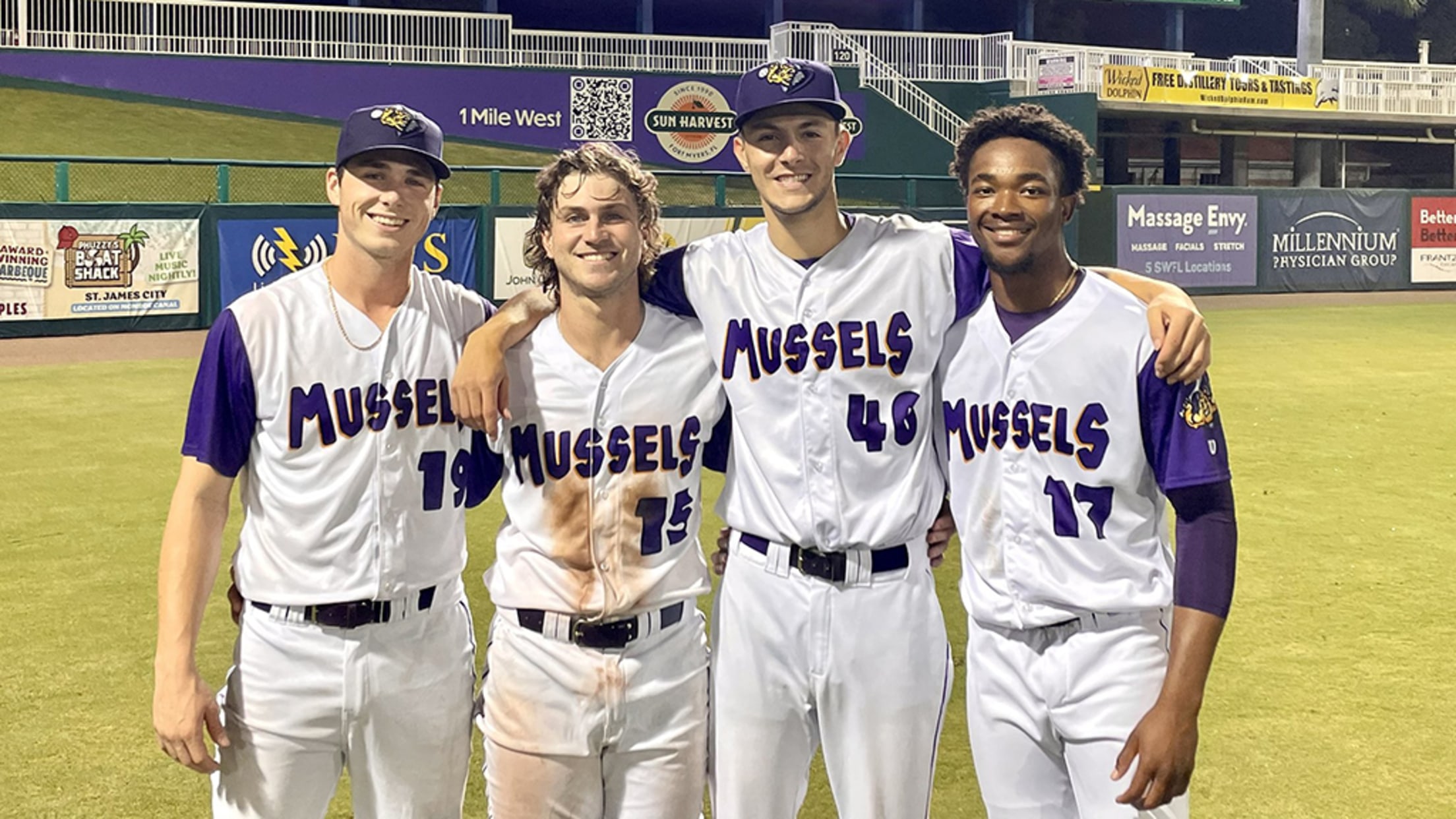 The pressure of a no-hitter can be such that not realizing one is in progress might be more beneficial than not. And that's how it went for Hunter McMahon, who got the final three outs of Single-A Fort Myers' no-no ... even if he didn't know what he had done.
St. Paul exhibit celebrates 'Black Pioneers'
Stadium's City of Baseball Museum salutes rich local history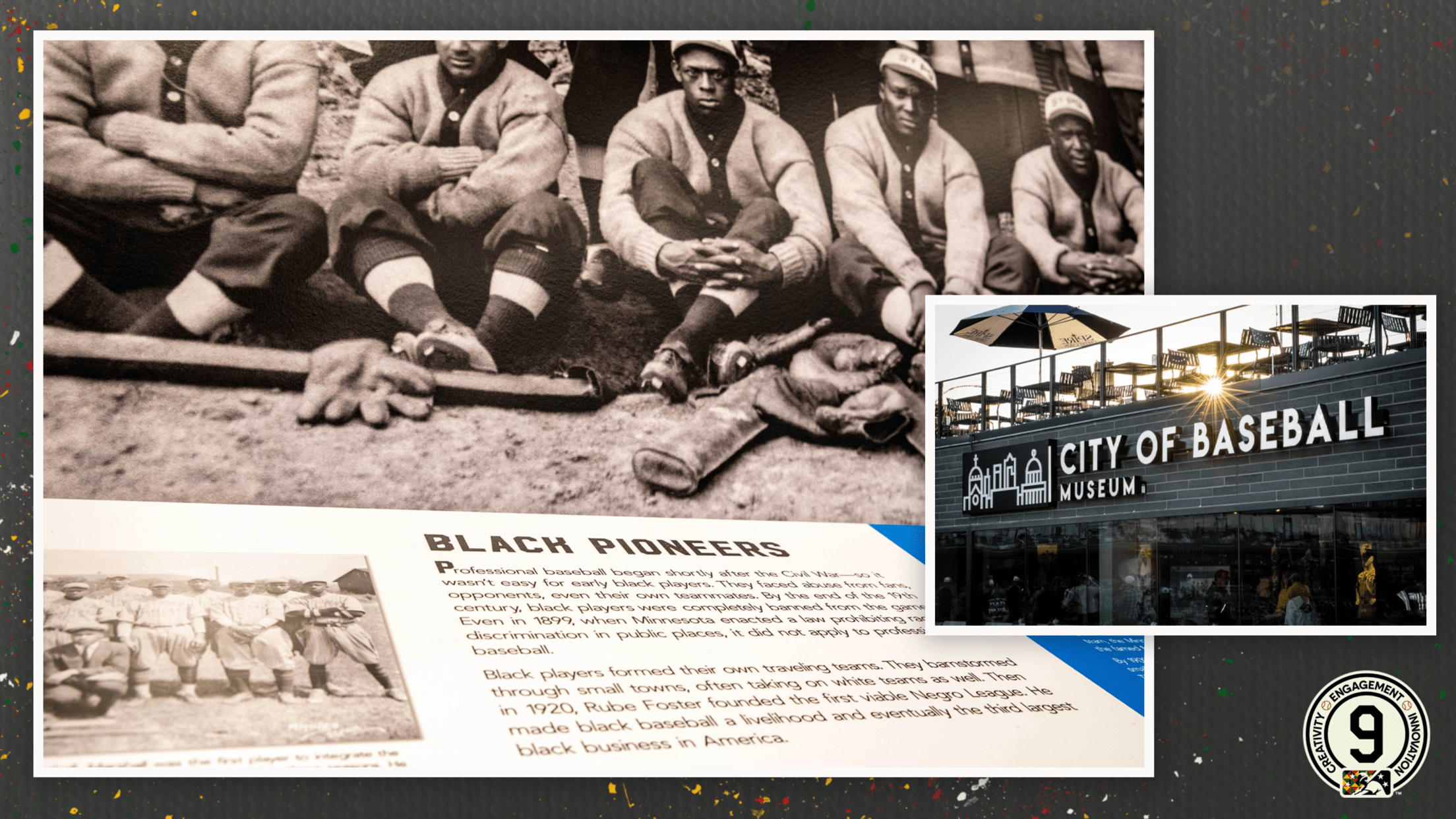 From Minnie Miñoso to Buck O'Neil, Triple-A St. Paul has an established track record of honoring the history of baseball and the key figures involved in the game's integration. And in 2019, shortly before the club's Minor League affiliation, the organization introduced a unique way to celebrate the local history
Breakout candidate: Twins' Sabato
Slugger provides optimism with power potential, strong '21 finish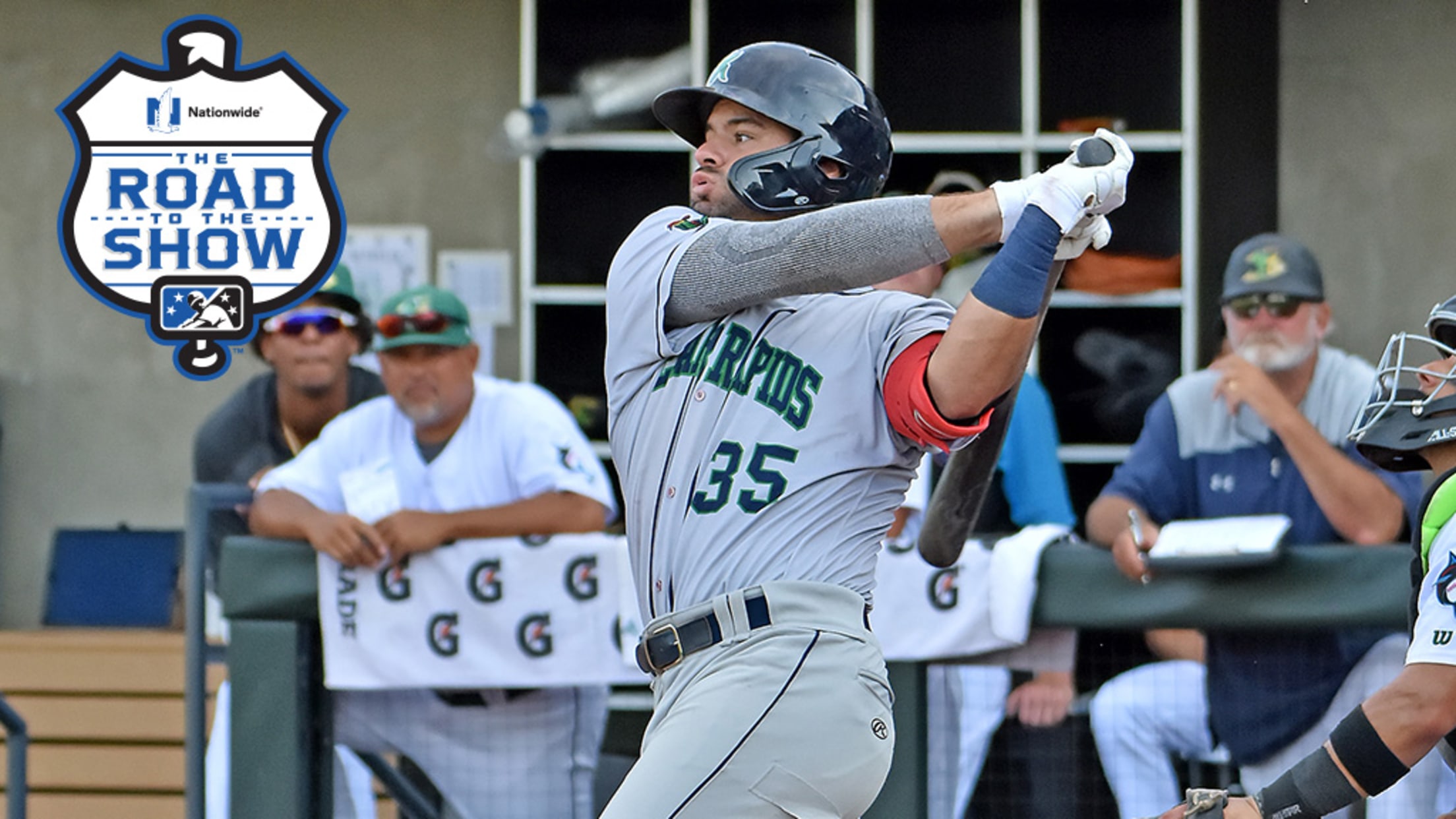 MiLB.com's Breakout Candidate series spotlights players who could garner some serious attention in 2022. Here's a look at Twins No. 16 prospect Aaron Sabato. There will always be a place in the modern game for a player who has a knack for the long ball, and Aaron Sabato has the
Prospect season in review: Twins' Martin
No. 36 overall prospect finding his place after midseason trade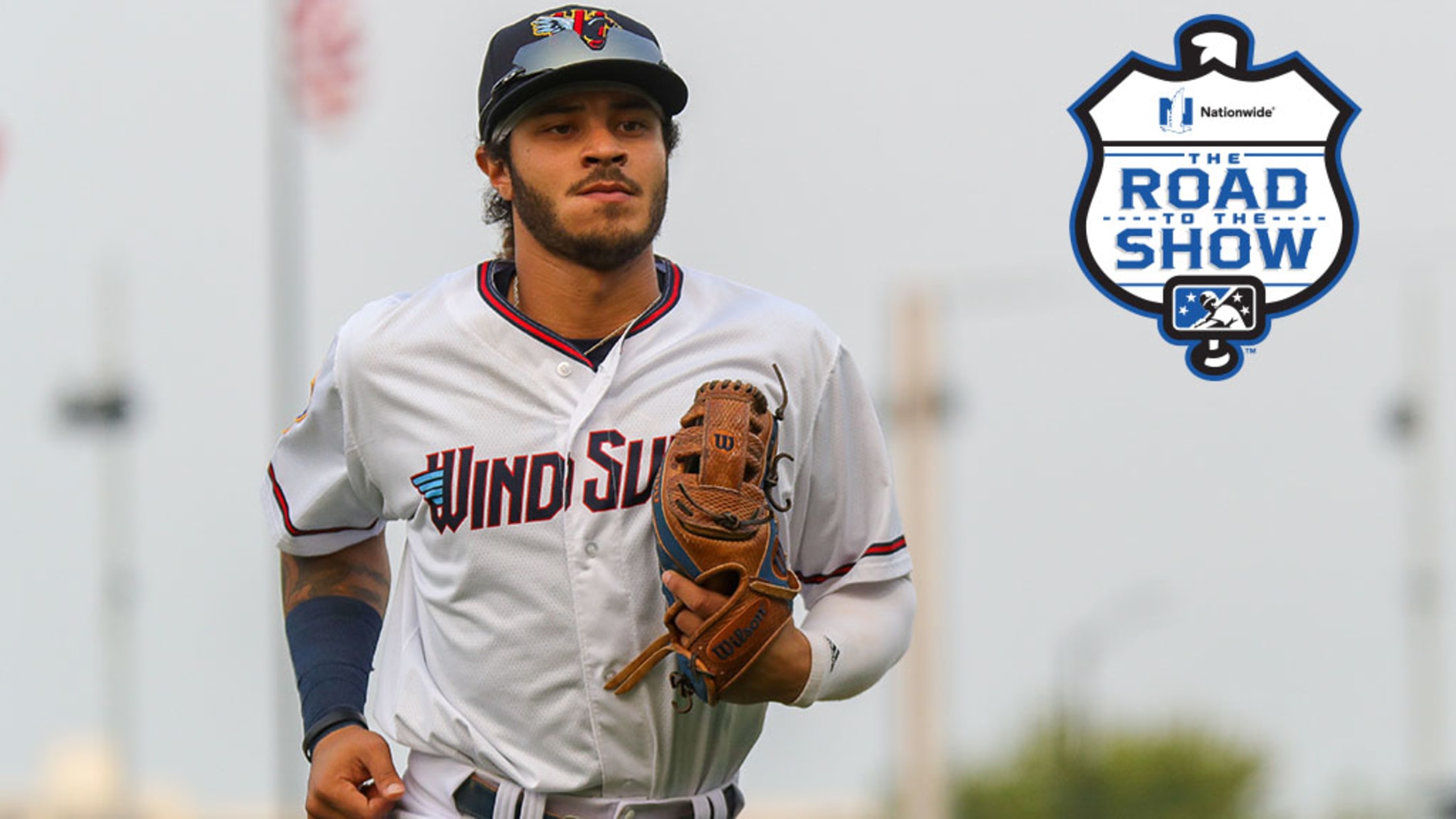 MiLB.com's Prospect Season in Review series spotlights players who shined brightest during the 2021 campaign. Here's a look at second-ranked Twins prospect Austin Martin. Coming into his highly anticipated debut season, there was an expectation that Austin Martin would need to bounce around until he found a stable position on
Varland, Sabato provide hope for the Twin Cities
Dominant hurler, big-time slugger impress with flashy campaigns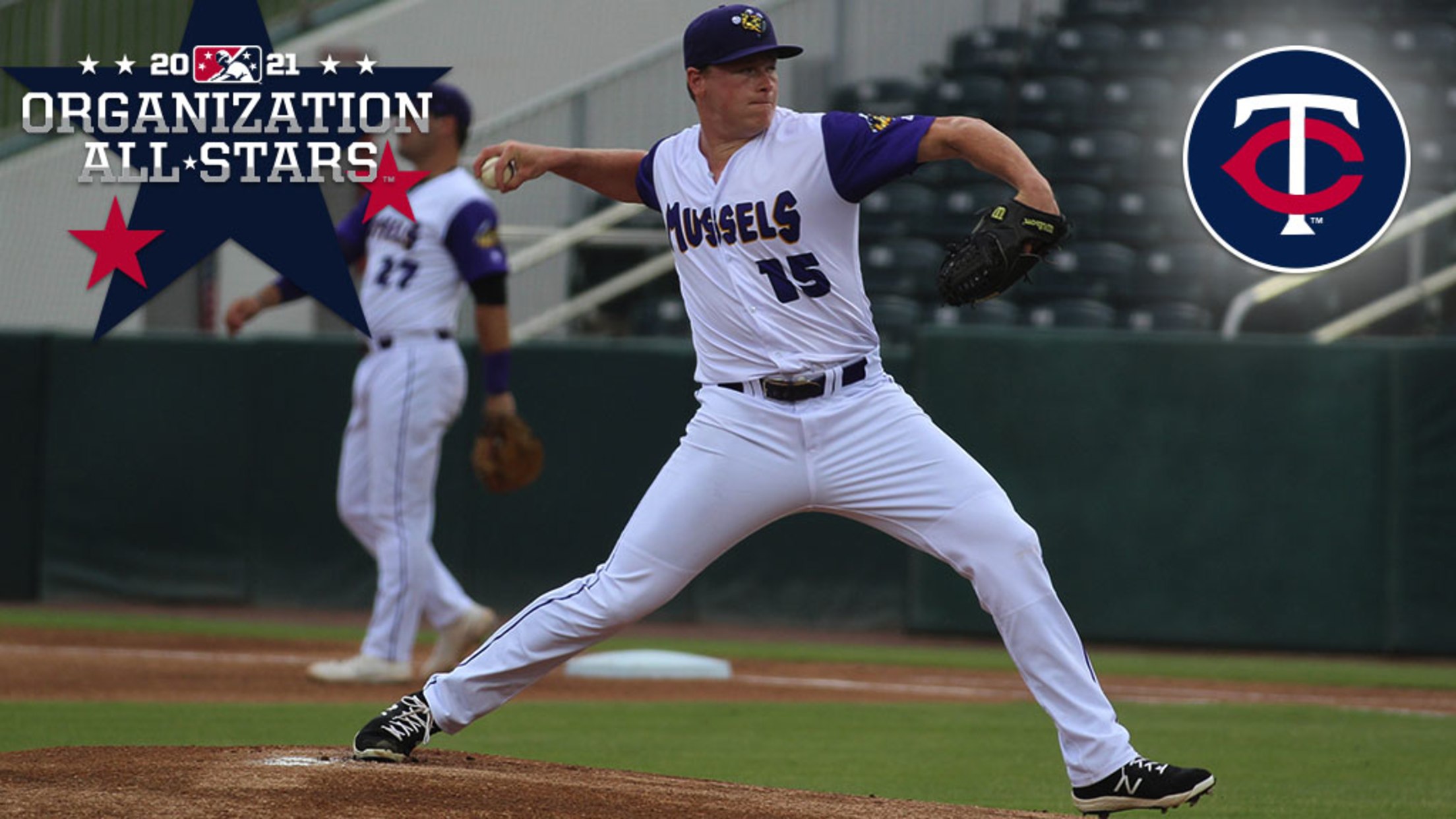 Each offseason, MiLB.com goes position by position across each system and honors the players -- regardless of age or prospect status -- who had the best seasons in their organization. Click here to locate your favorite club.
Kernels take a 1-0 lead in HACL Championship Series on Camargo home run 
Varland didn't surrender a run after the second inning and went seven frames in Game 1 win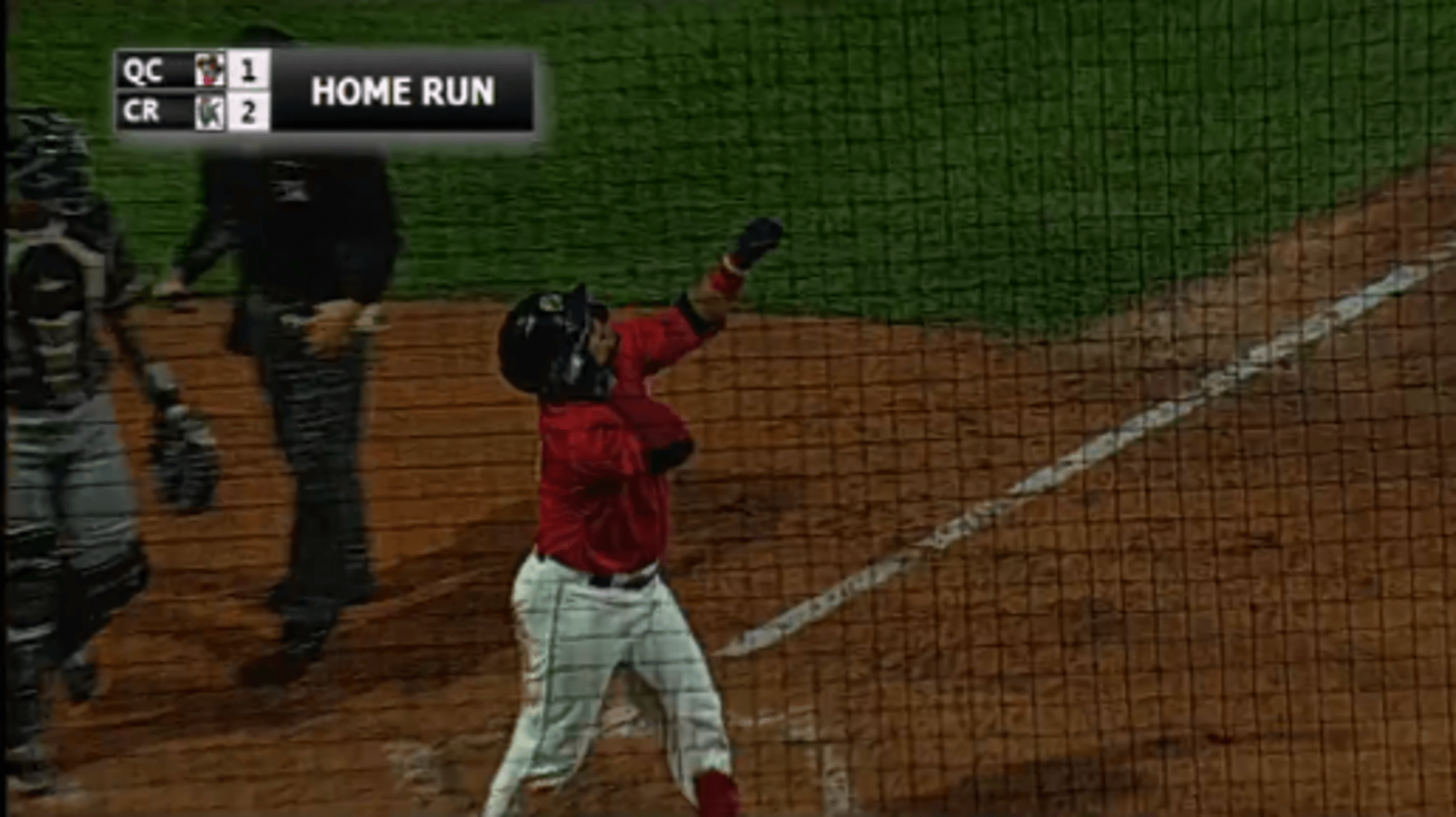 Box score > CEDAR RAPIDS, Iowa -- The Cedar Rapids Kernels defeated the Quad Cities River Bandits in Game 1 of the HACL championship series on Tuesday evening, 2-1. The Kernels take a 1-0 lead in the best of five series. The River Bandits scored first in the top of
2021 MiLB playoffs preview: High-A
Luciano, Eugene travel to Spokane; Hot Rods face 'Hoppers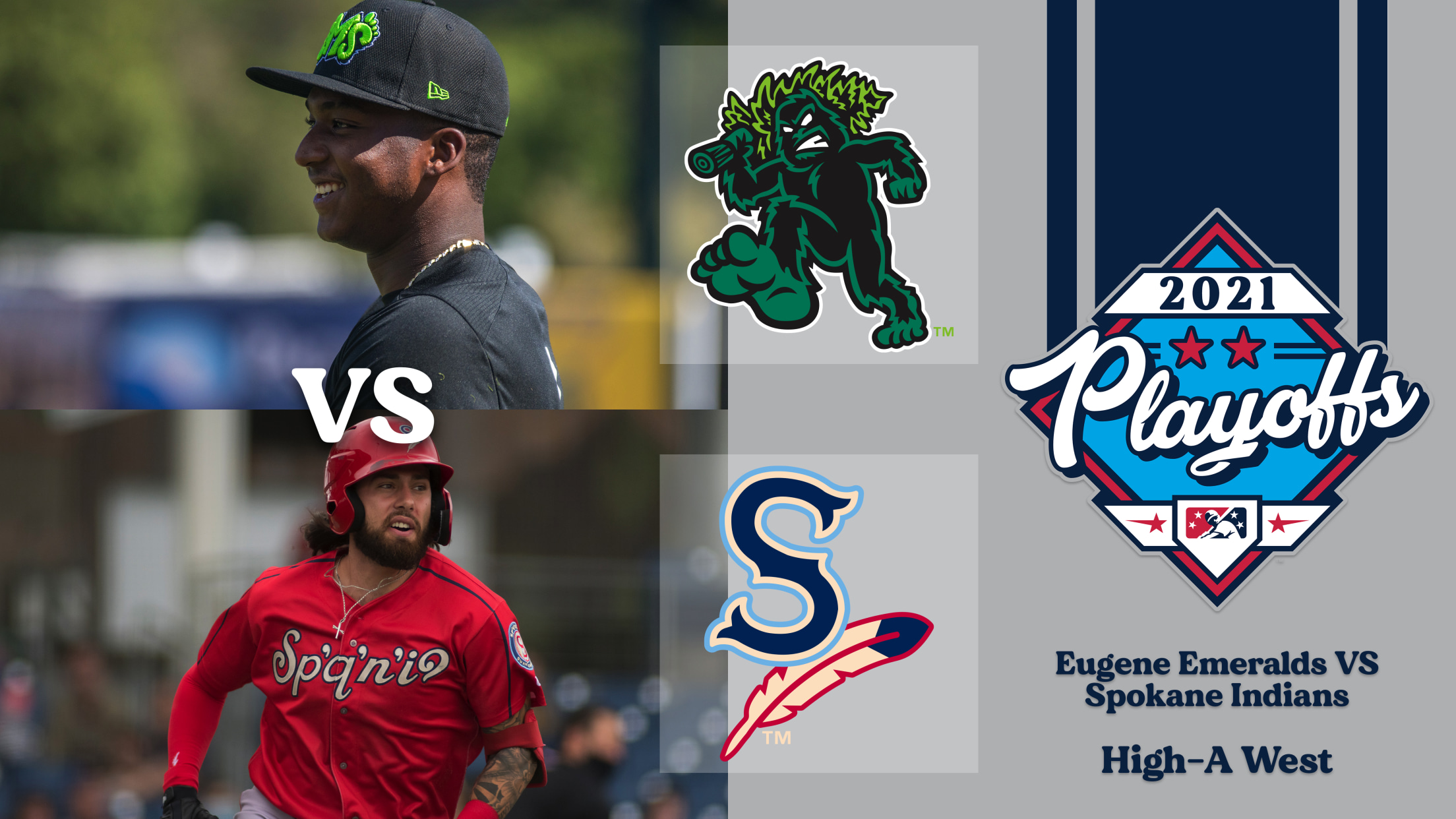 Following the lost season in 2020 and the sweeping changes made throughout Minor League Baseball, representatives from each of the three High-A leagues will go straight to the Finals to decide its 2021 champion with best-of-5 series, starting Tuesday. This is a departure from past procedures, when each of the
Gipson-Long continuing education with Twins
Studious righty finds success with extensive between-starts routine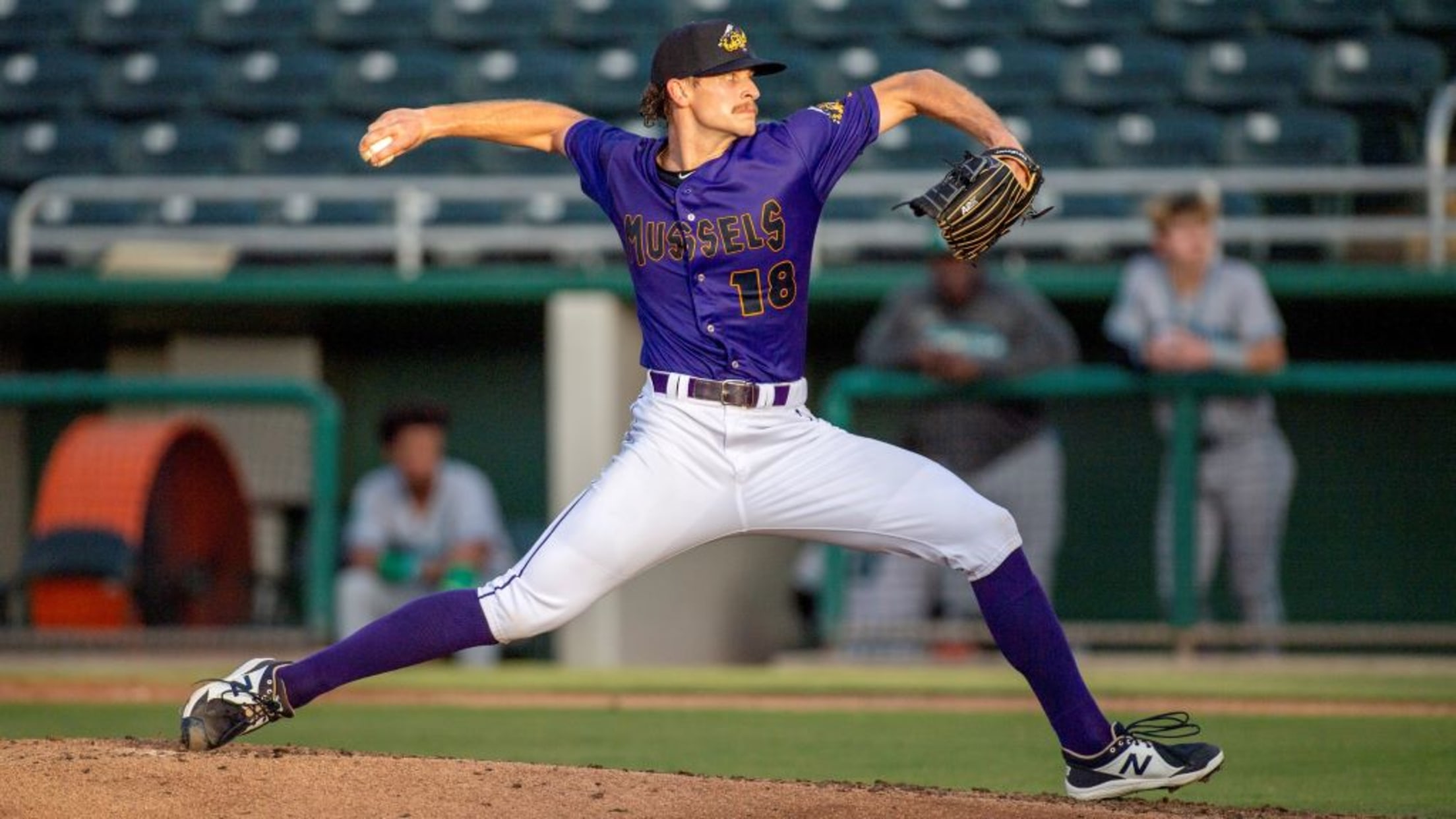 Every pitcher, whether they're a starter or reliever, has processes or routines that get them through the week. Some are a little more relaxed, while others are more strictly regimented. The challenge will always be for the hurler to identify a plan -- or lack of -- that puts him
The Show Before the Show: Episode 297
St. Paul broadcaster Aronson helps introduce Saints to Minors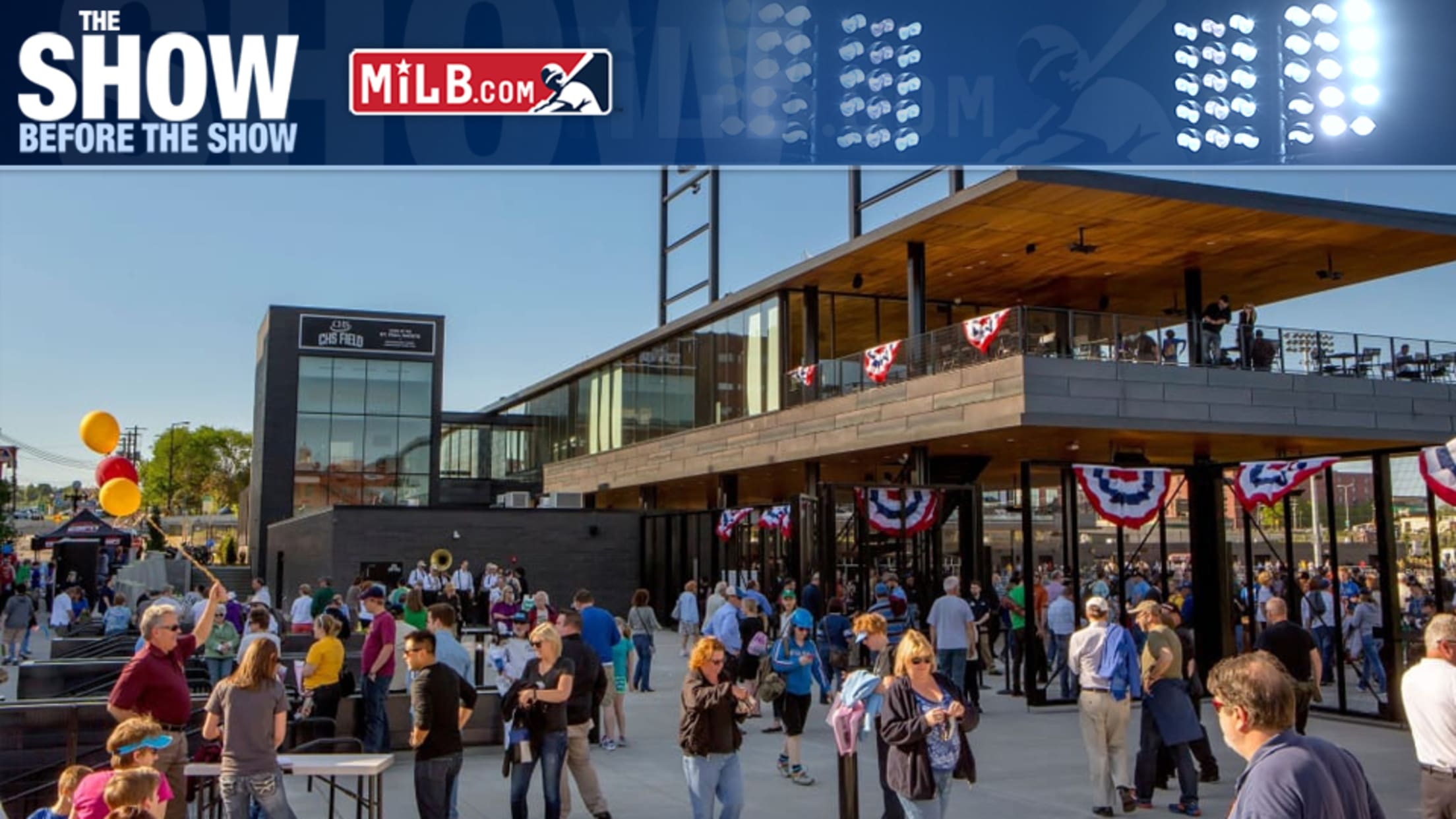 Check out the latest episode of The Show Before the Show, MiLB.com's official podcast. A segment rundown is listed below, in case you want to skip to a particular section. Like the podcast? Subscribe, rate and review "Minor League Baseball podcast" on iTunes. The podcast is also available via Spotify,
Toolshed: Spring Training camps to watch
Ten groups worth following as top prospects showcase talents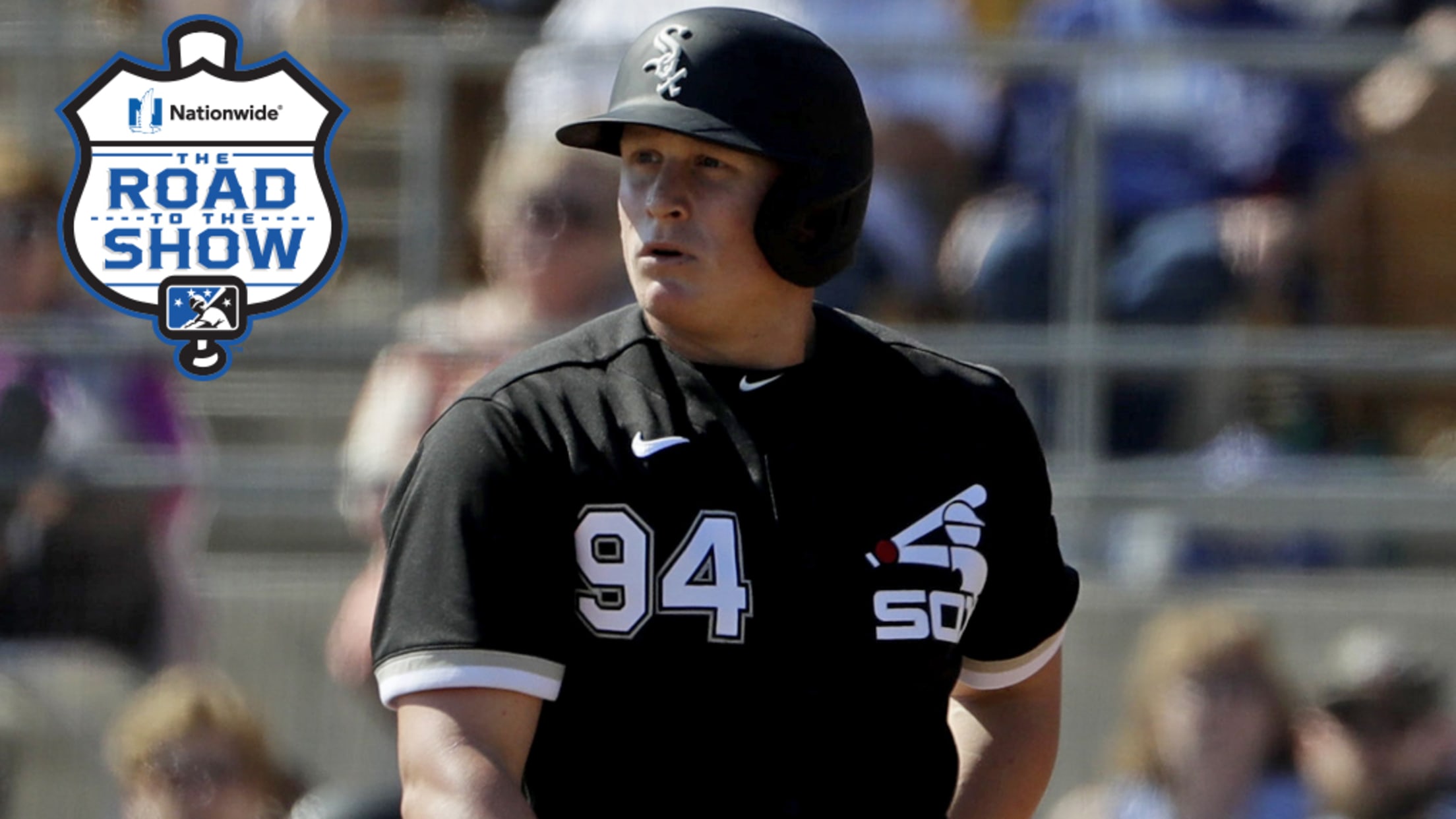 Pitchers and catchers have been in Arizona and Florida a while. Position players have officially joined them in earnest. Look around you. It's decidedly spring. To celebrate the official opening of Spring Training and return of full-squad workouts, Toolshed presents 10 camps across the Cactus and Grapefruit Leagues that prospect
The anti-establishment: Meet the St. Paul Saints
Irreverent independent stalwart makes the leap to Triple-A ranks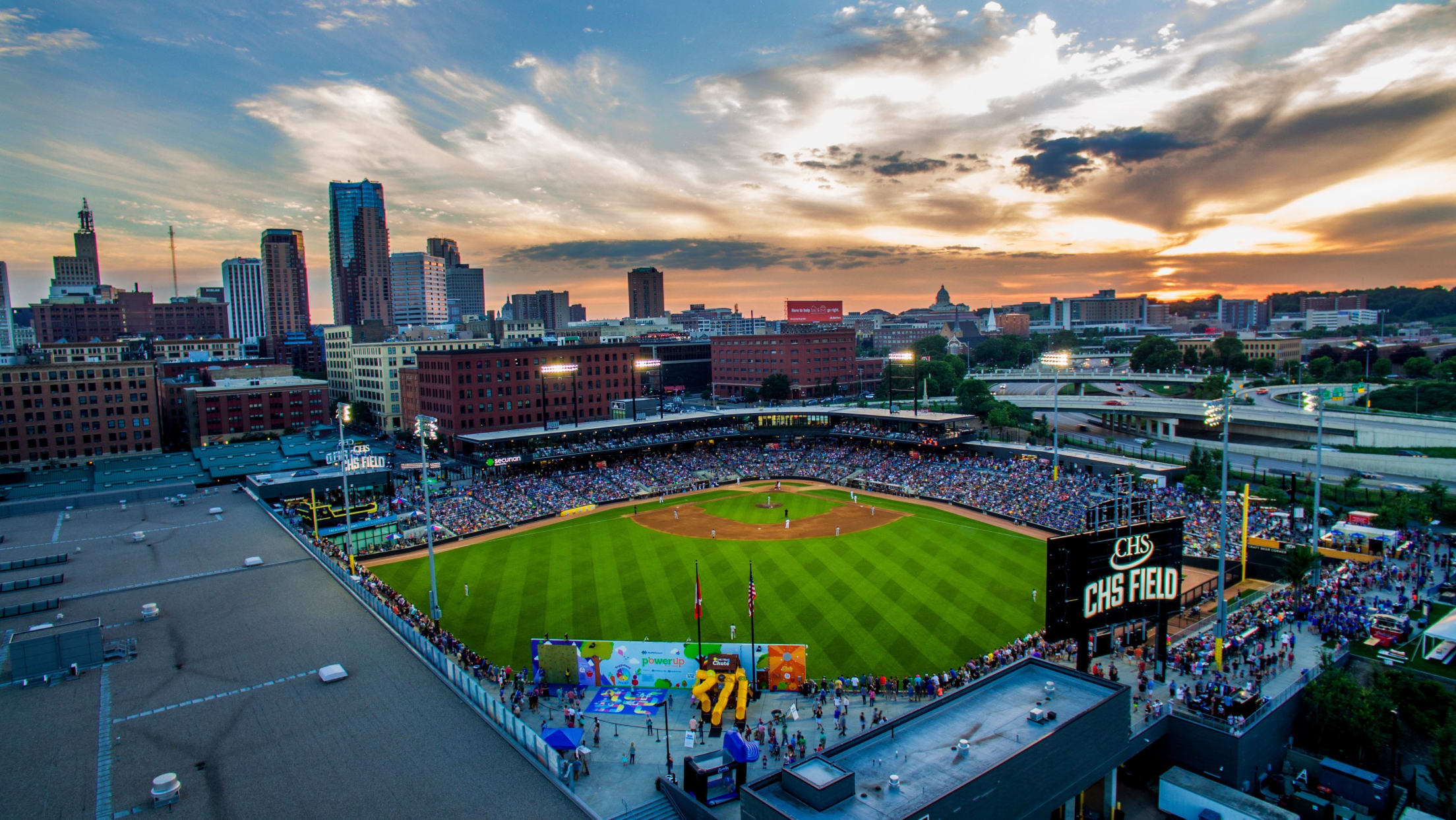 Entering the 2021 season, the St. Paul Saints find themselves facing a bit of an existential paradox. Have the rebels gone mainstream? After 28 seasons of independent existence, first in the Northern League and then in the American Association, the Saints have signed on to serve as the Triple-A East
Roundup: Twins taking Lewis, Larnach to camp
Braves also invite Top-100 talents Waters, Langeliers to Florida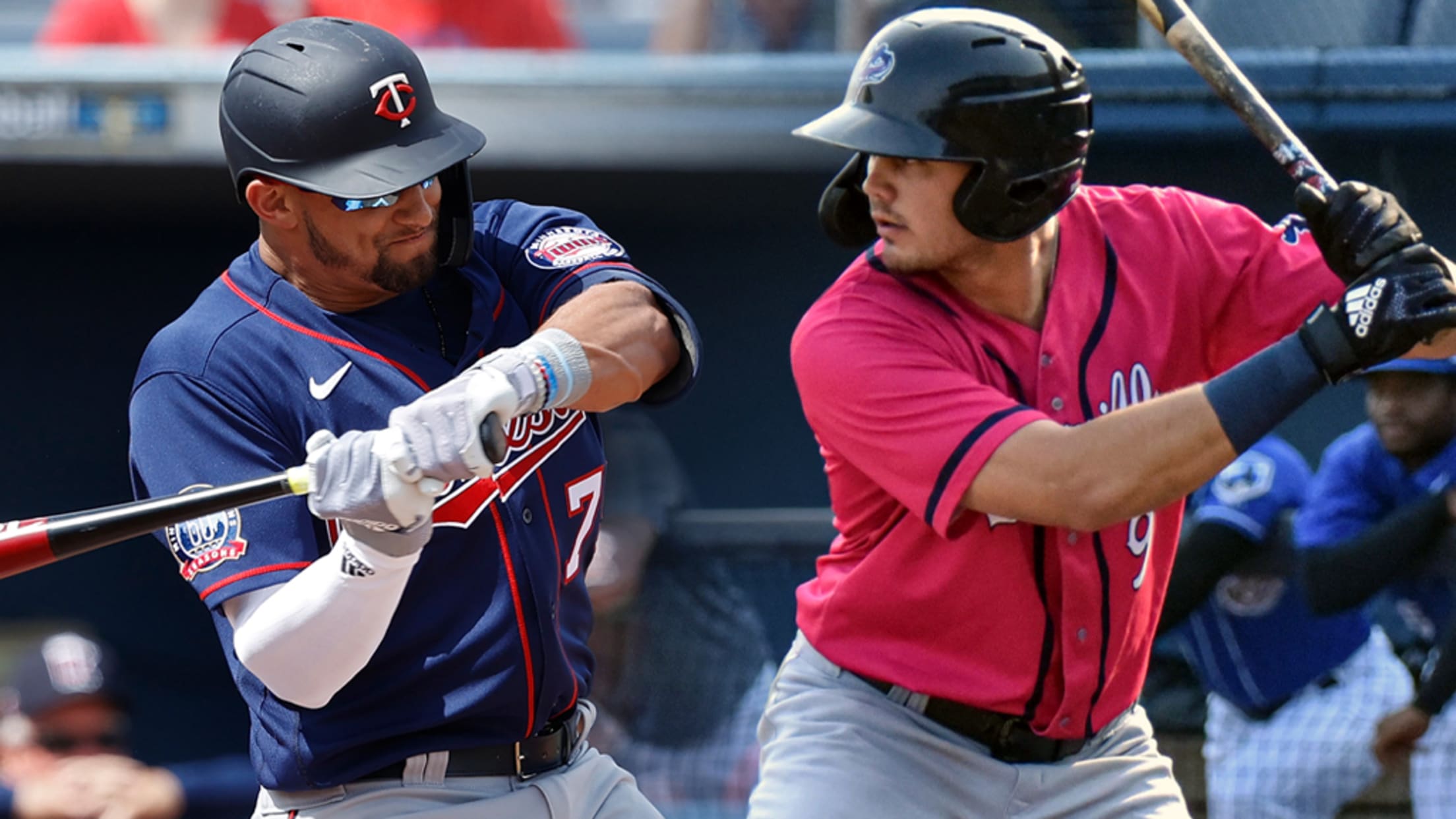 The Twins are taking a pair of Top-100 prospects to Major League camp this spring. No. 17 overall prospect Royce Lewis and No. 80 Trevor Larnach received non-roster invitations to Spring Training on Monday, Minnesota announced. Fellow Top-100 prospects Alex Kirilloff (No. 26) and Jordan Balazovic (No. 97) will already
Winter ball roundup: Puerto Rican League
Boston outfielder Duran helps key Caguas' run to Caribbean Series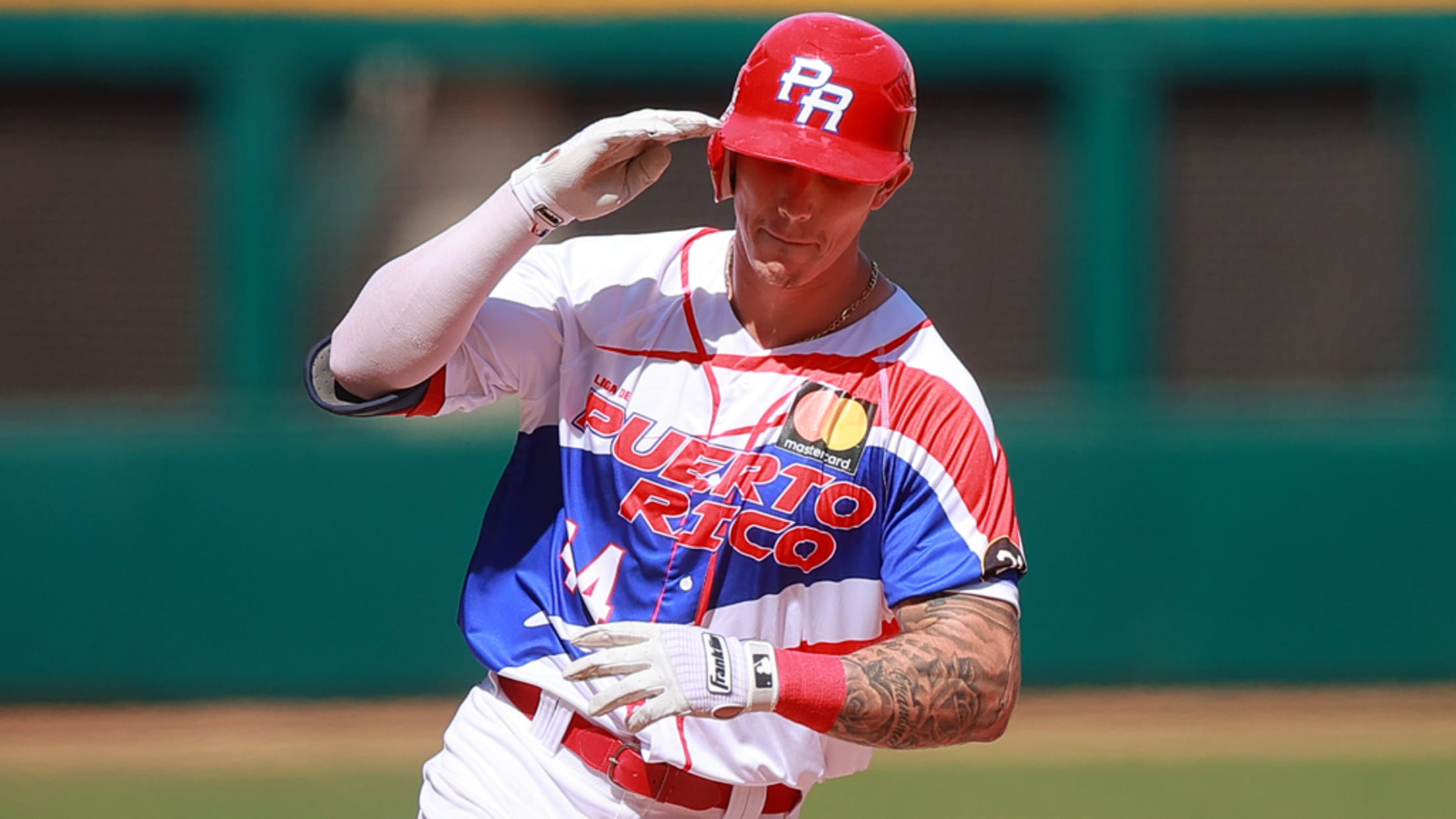 Without a Minor League season in 2020, top prospects headed to various locations across the globe for offseason work. Over the next few weeks, MiLB.com will look at the highlights from winter ball seasons worldwide. Past recaps include the Dominican Winter League and the Mexican Pacific League.
The Road to The Show™: Trevor Larnach
Slugger has power to force way into crowded Twins outfield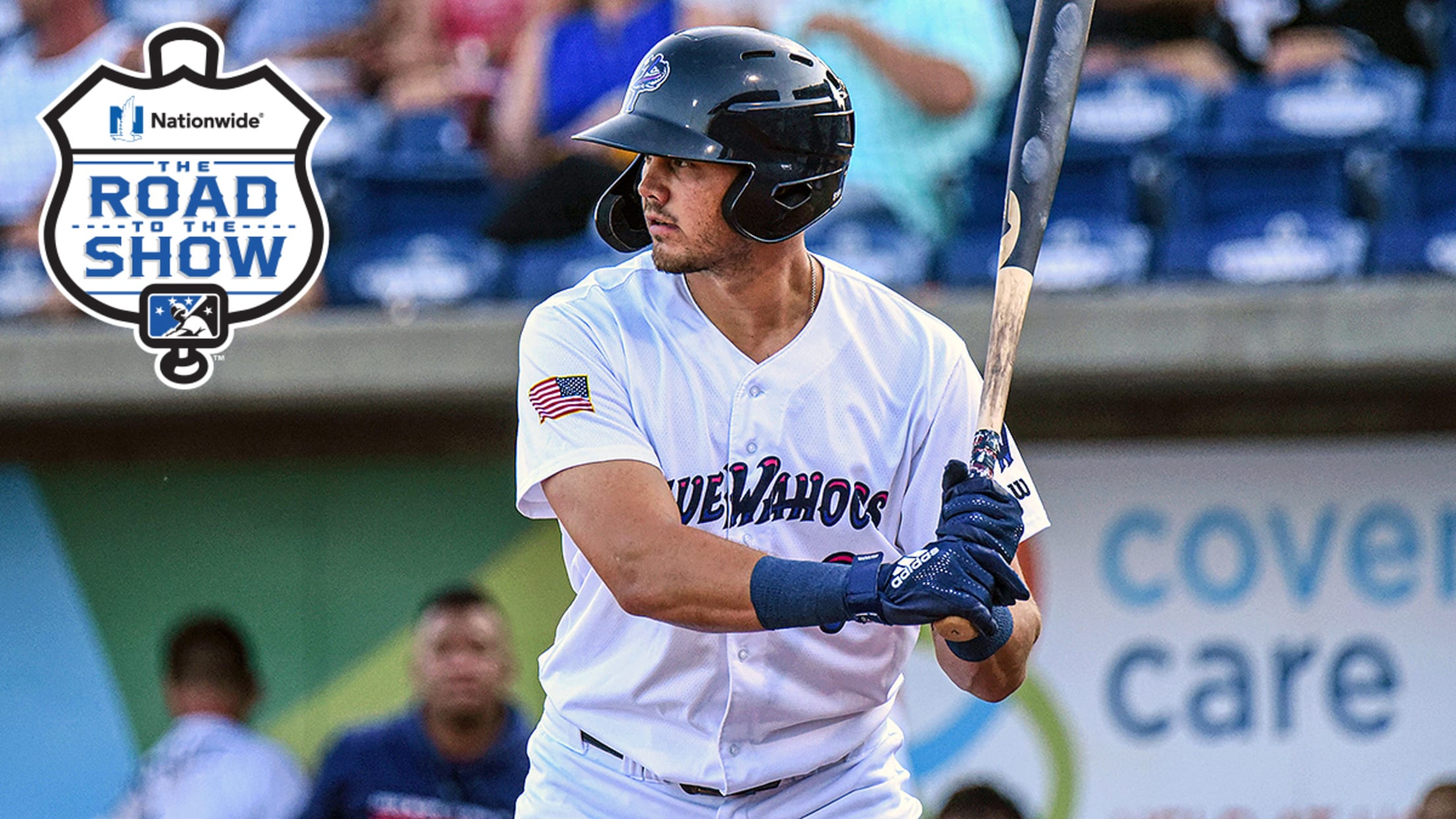 Each week, MiLB.com profiles an elite prospect by chronicling the steps he's taken to reach the brink of realizing his Major League dream. Here's a look at Minnesota Twins outfielder Trevor Larnach. For more player journeys on The Road to The Show, click here.