Rumble Ponies, Patriots ride the Subway Series
Top Mets, Yankees prospects meet up in Eastern League semifinals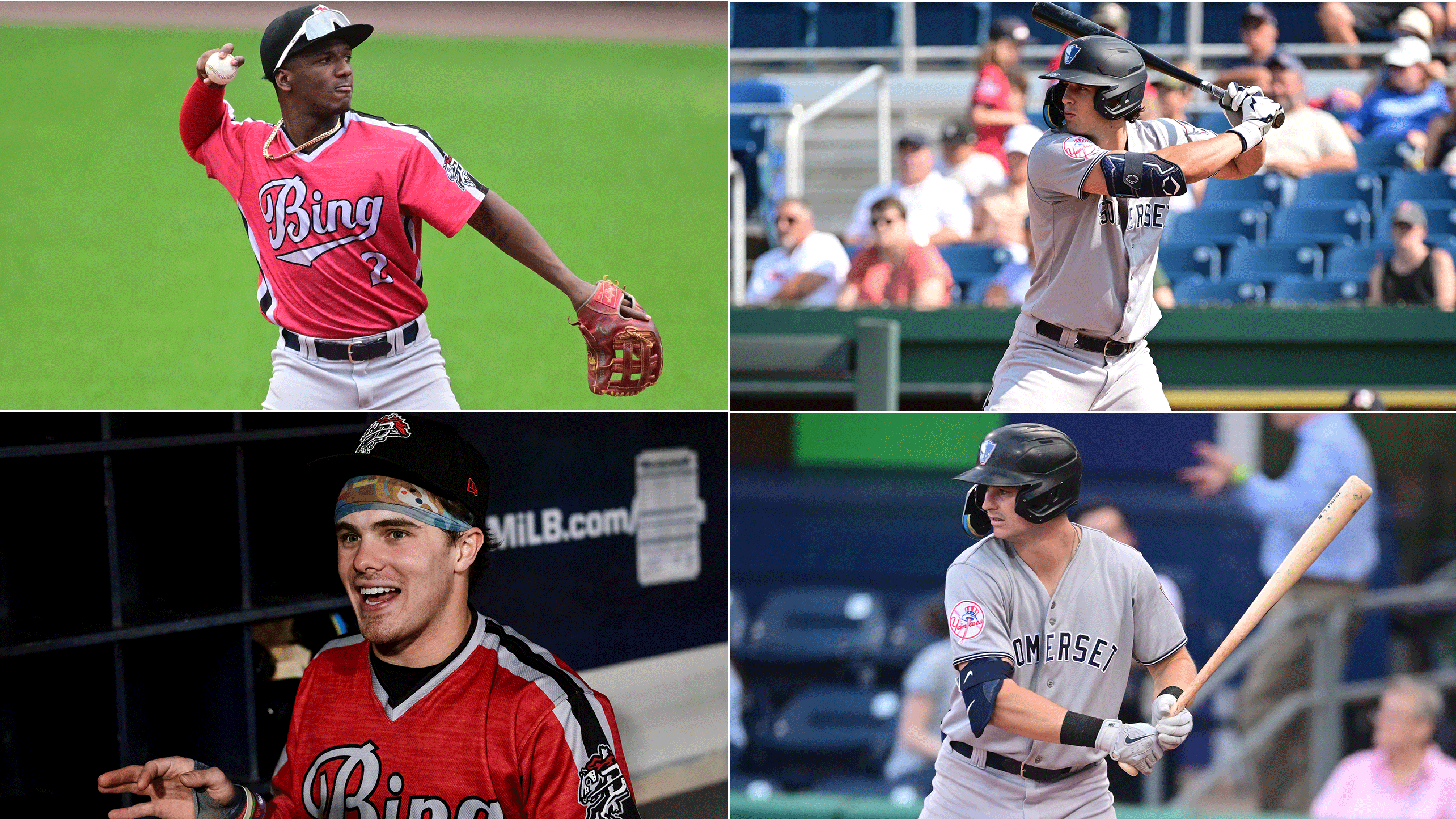 BRIDGEWATER, N.J. -- It's been 23 years since the last Subway Series led to the ultimate trophy. While the next one may still be some time away as both the Mets and Yankees made moves toward the future this season, fans of both organizations had a chance to glimpse what
What Lavender learned from backing up at Major League camp
In 40 games at the upper Minors, Lavender has produced a 2.75 ERA with 81 strikeouts over 52 1/3 innings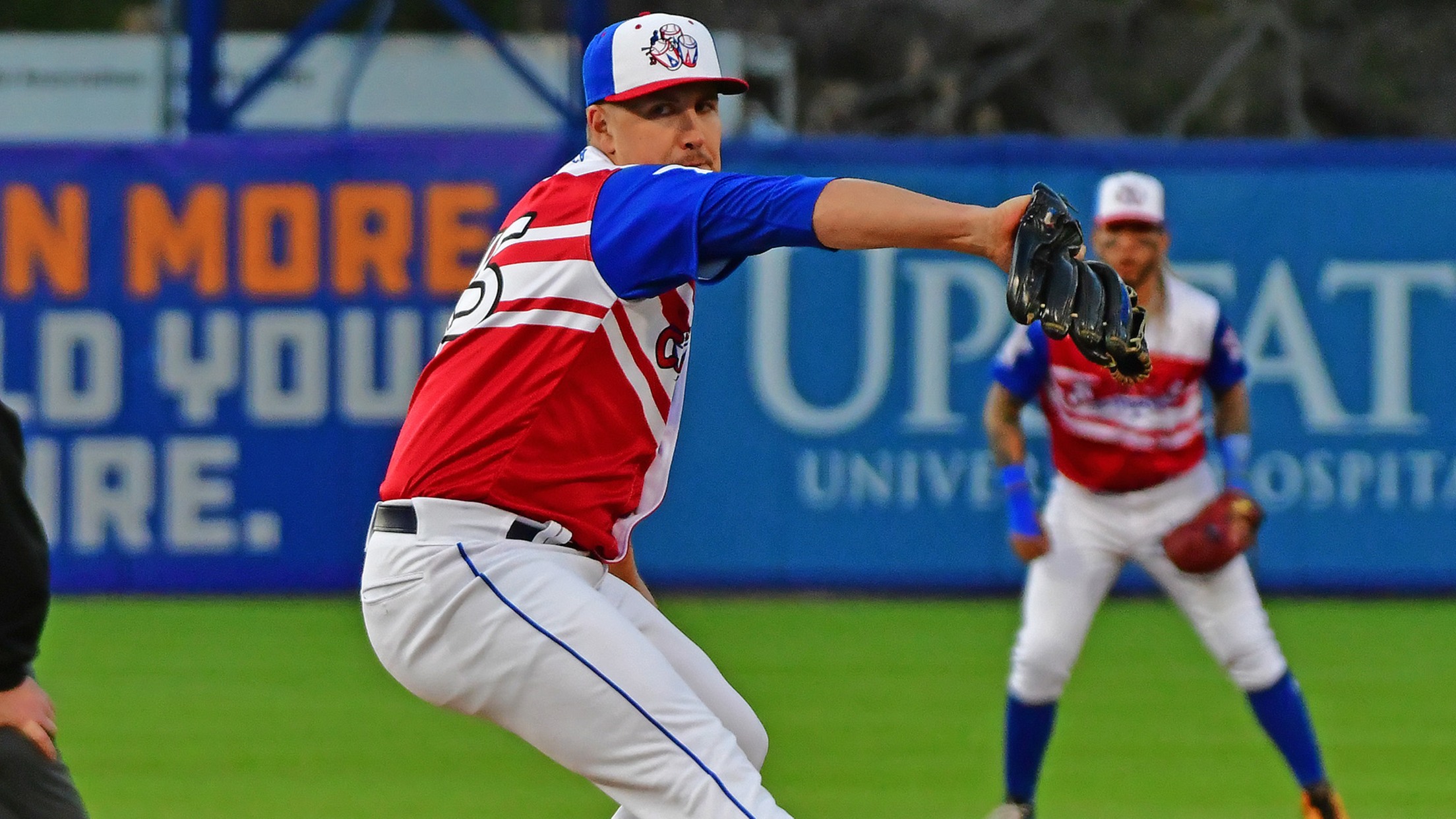 This story was excerpted from Anthony DiComo's Mets Beat newsletter. To read the full newsletter, click here. And subscribe to get it regularly in your inbox.
Suarez Throws Franchise's Eighth No-Hitter in First Game of Twin Bill at Hartford
Mets prospect throws Binghamton's first individual no-hitter since Pinango in 2006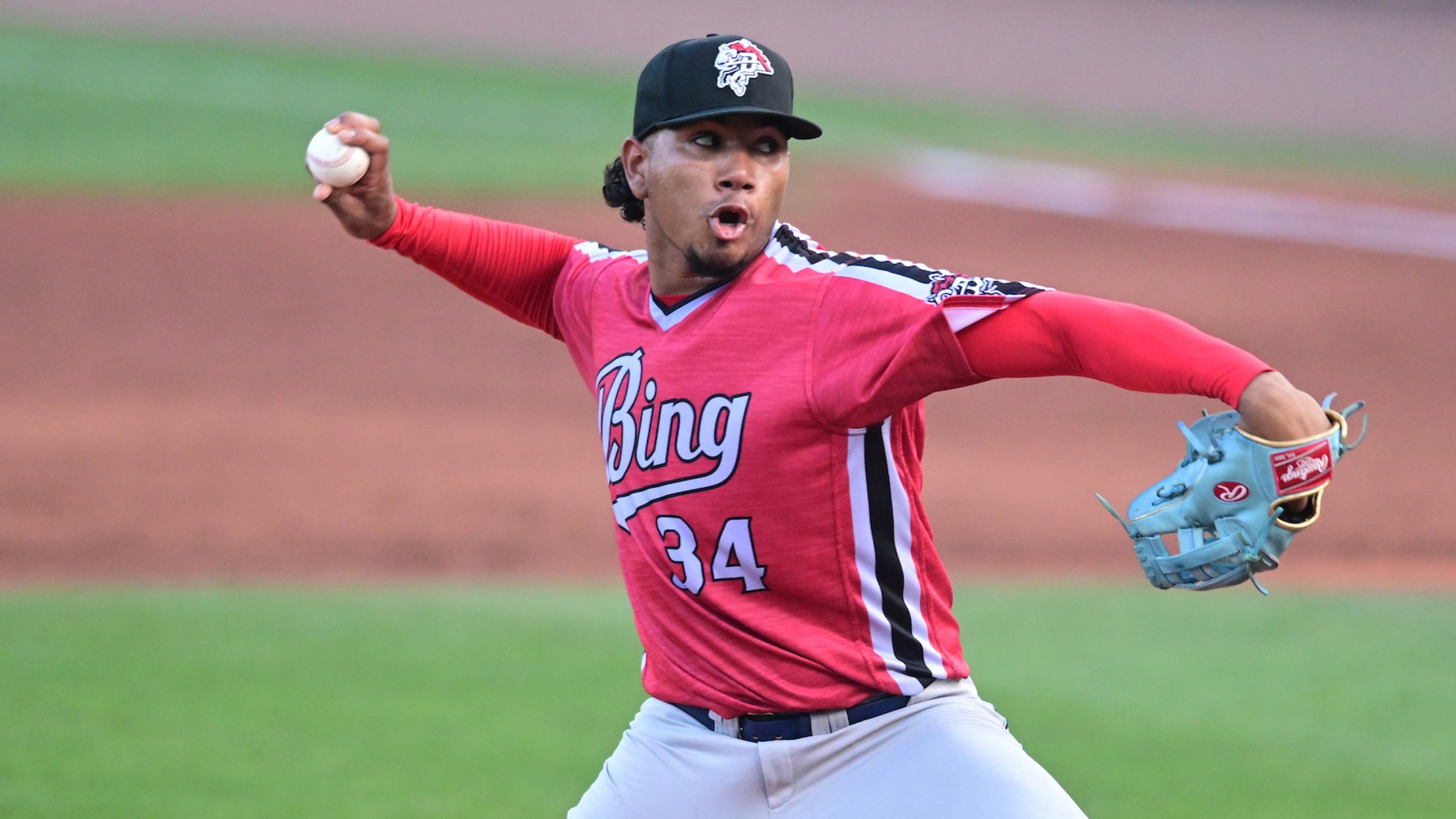 HARTFORD, Conn. – The Binghamton Rumble Ponies (34-25, 69-59) split the doubleheader with the Hartford Yard Goats (26-34, 55-72), as Joander Suarez threw a seven-inning no-hitter in the first game of the twin bill. Game One: Rumble Ponies 2, Yard Goats 0 Suarez (2-0) twirled the eighth no-hitter in franchise
Acuña ponies up first two homers for Bingo
Top Mets prospect breaks long ball drought with authority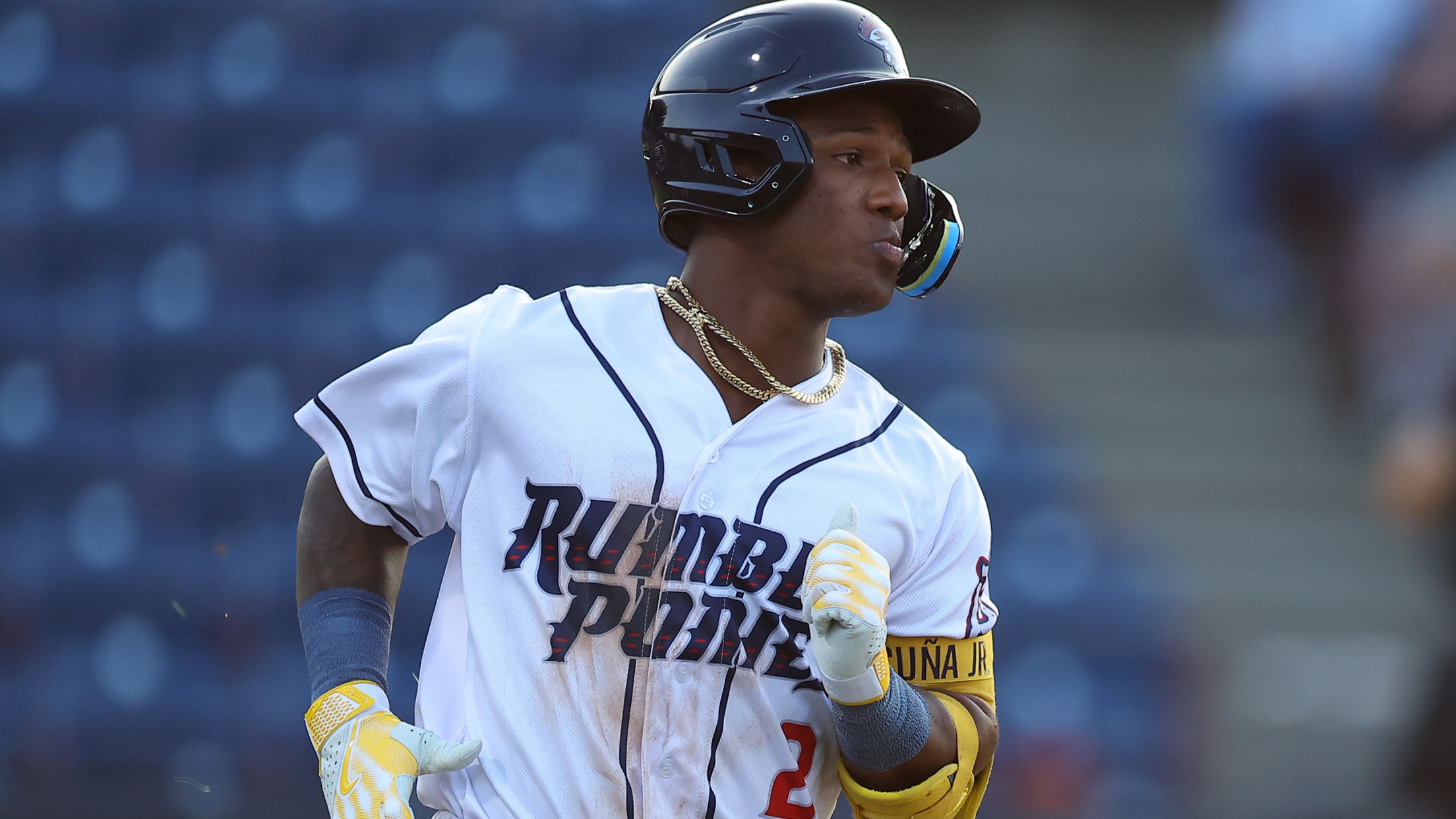 It took until the 30th game since Luisangel Acuna was traded to the Mets organization, but MLB's No. 38 overall prospect launched his first home run for Double-A Binghamton. The wait for his second was much shorter. Acuña led off the Rumble Ponies game with a homer to left field,
Unhittable Suarez nabs spotlight in Bingo debut
Mets right-hander fans 6 in 6 no-hit frames for Rumble Ponies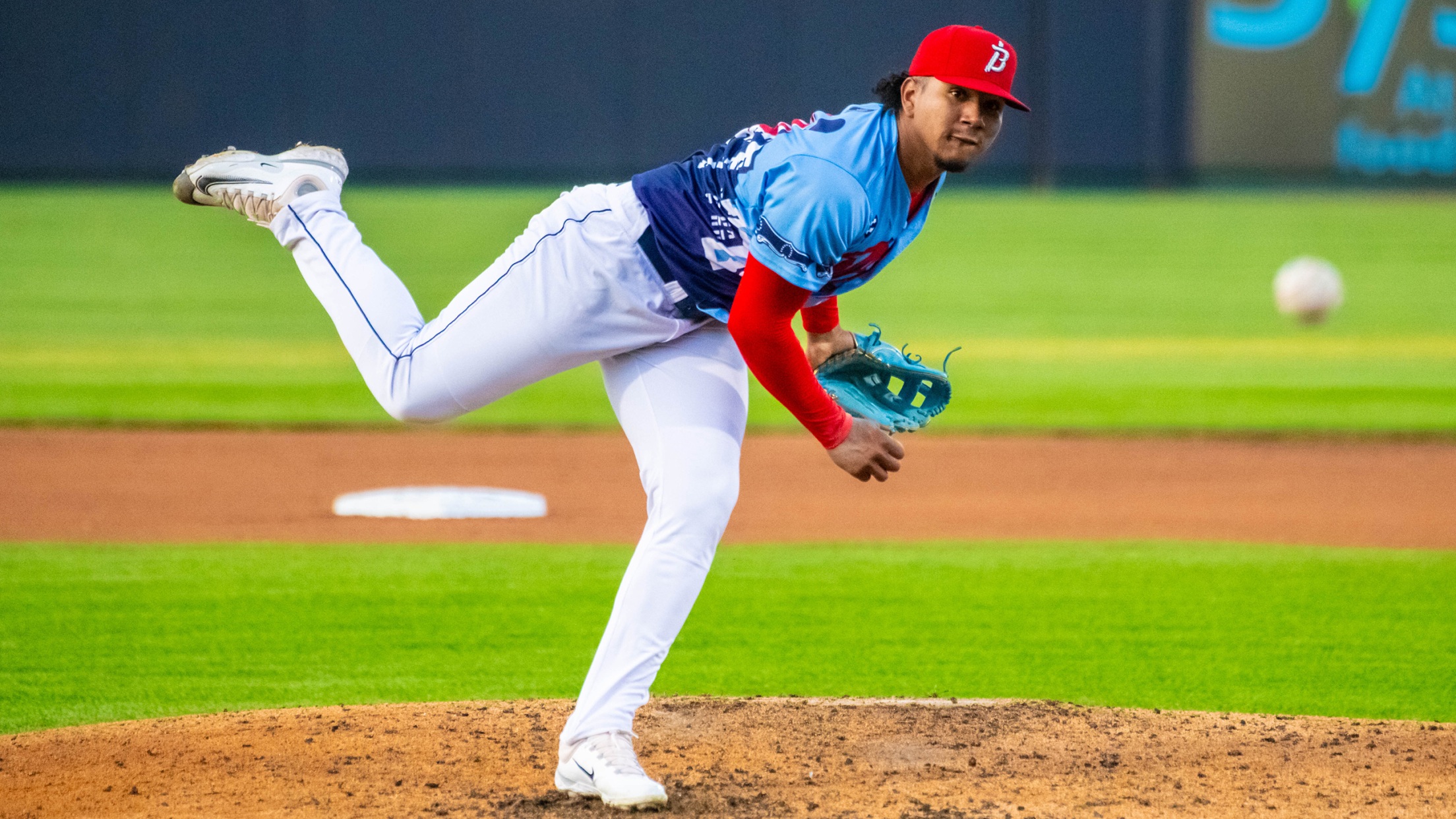 BINGHAMTON, N.Y. -- Thursday's Double-A Binghamton-Harrisburg game was meant to be a showcase for bats. Six Top 100 prospects were split evenly between hosts Binghamton (Luisangel Acuña, Drew Gilbert, Kevin Parada) and visitors Harrisburg (Dylan Crews, James Wood, Brady House), and each of the half-dozen plied their trades at the
Mets calling up No. 4 prospect Mauricio (source)
Multifaceted switch-hitter expected to join team for Seattle series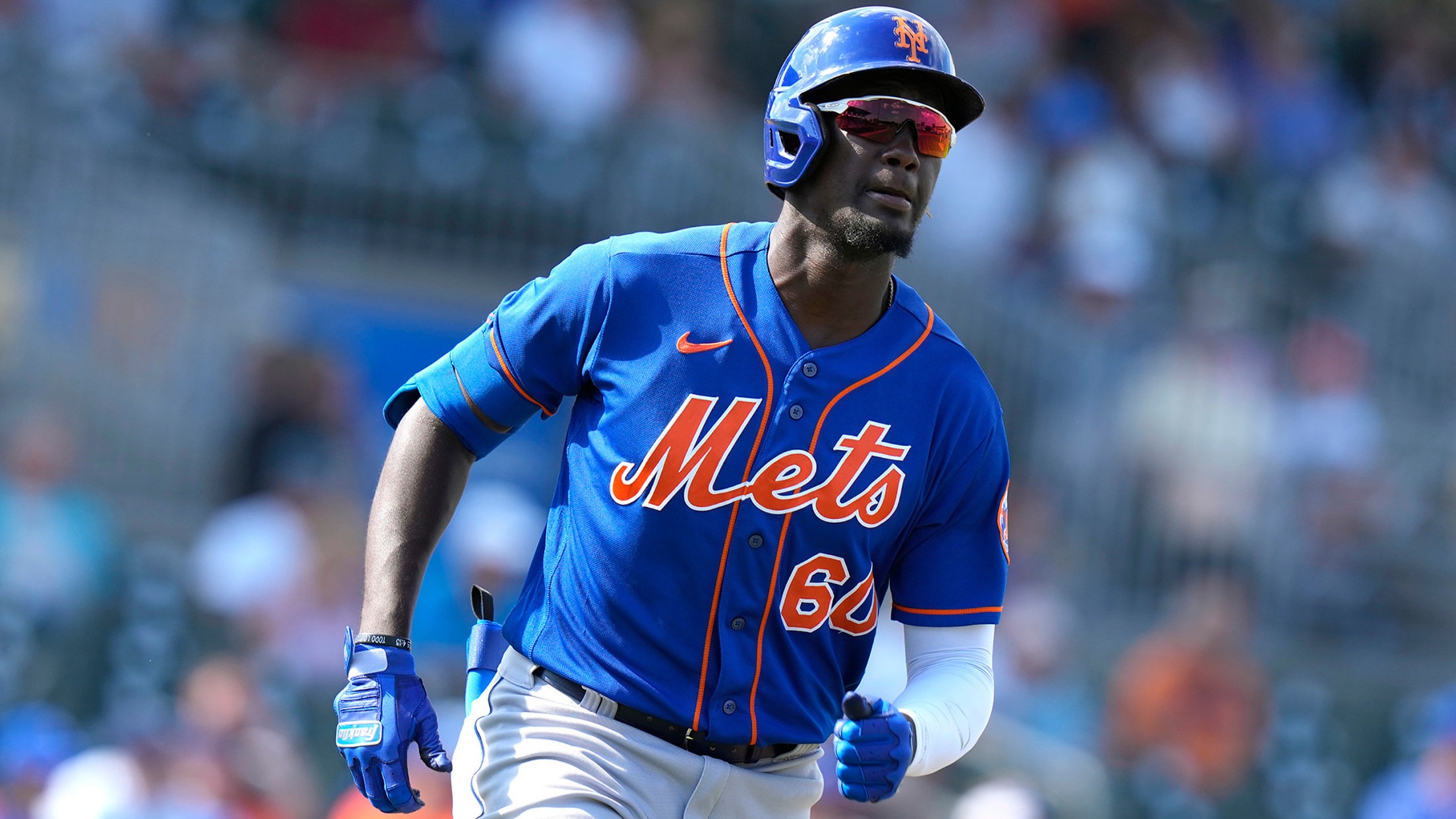 ALLENTOWN, Pa. -- The Mets are about to make a significant, long-awaited move for their future. Late Wednesday night, the team informed Ronny Mauricio that it will call him up to the Majors before Friday's series opener against the Mariners, according to multiple sources briefed on the situation. Mauricio, 22,
Lucchesi shakes off liner, gets out on next pitch
Mets lefty shakes off 106.3 mph comebacker for Syracuse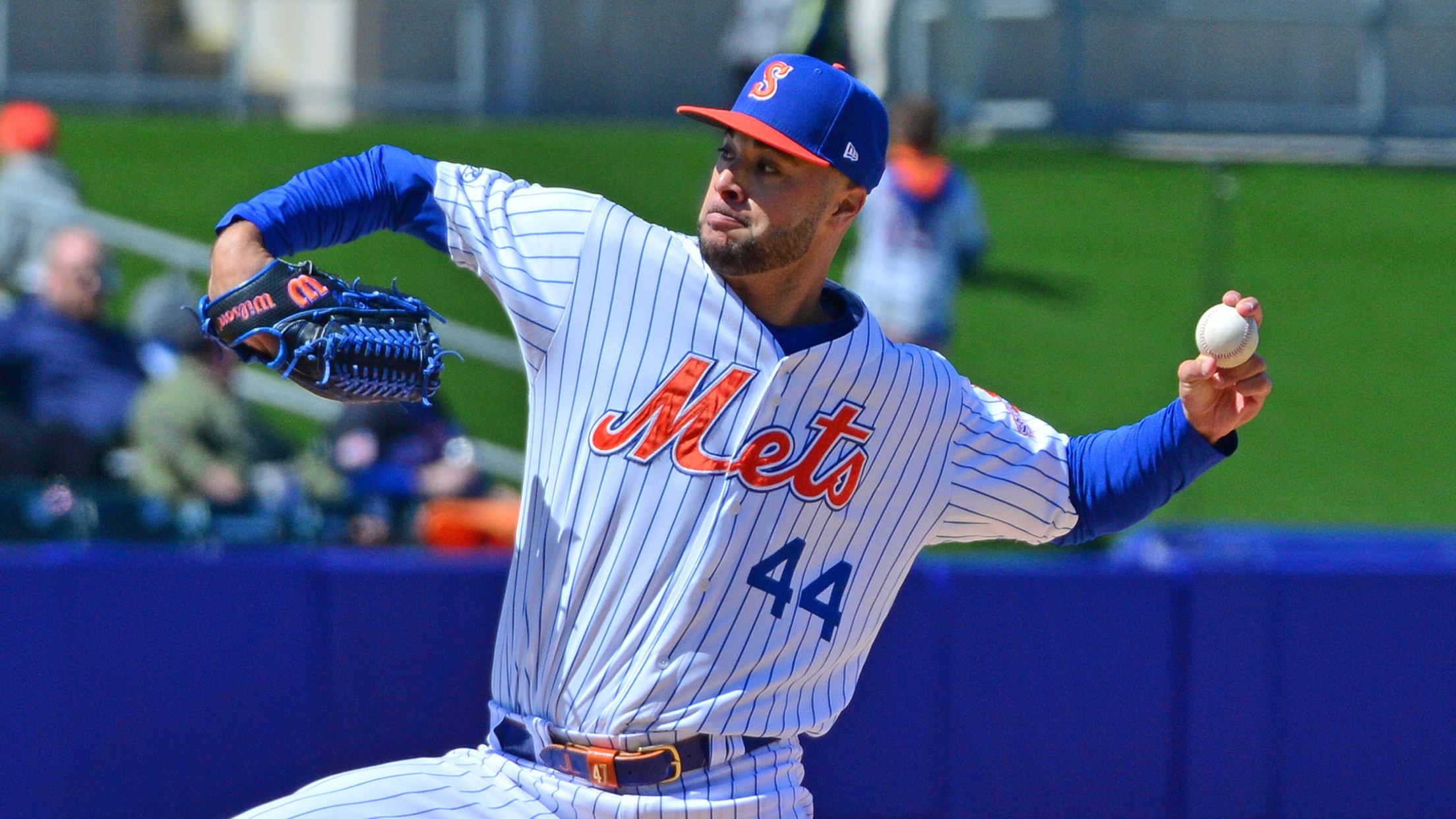 ALLENTOWN, Pa. -- For pitchers, comebackers can be a nightmare. The one Joey Lucchesi took off his body on Wednesday barely fazed him. Phillies Minor Leaguer Aramis Garcia hit a 106.3 mph comebacker off Lucchesi's chest during a Triple-A game at Lehigh Valley, catching enough of his pectoral muscle to
Another Go-Round with the Rumble Ponies
Ben's Biz returns to Binghamton, home of the carousel horses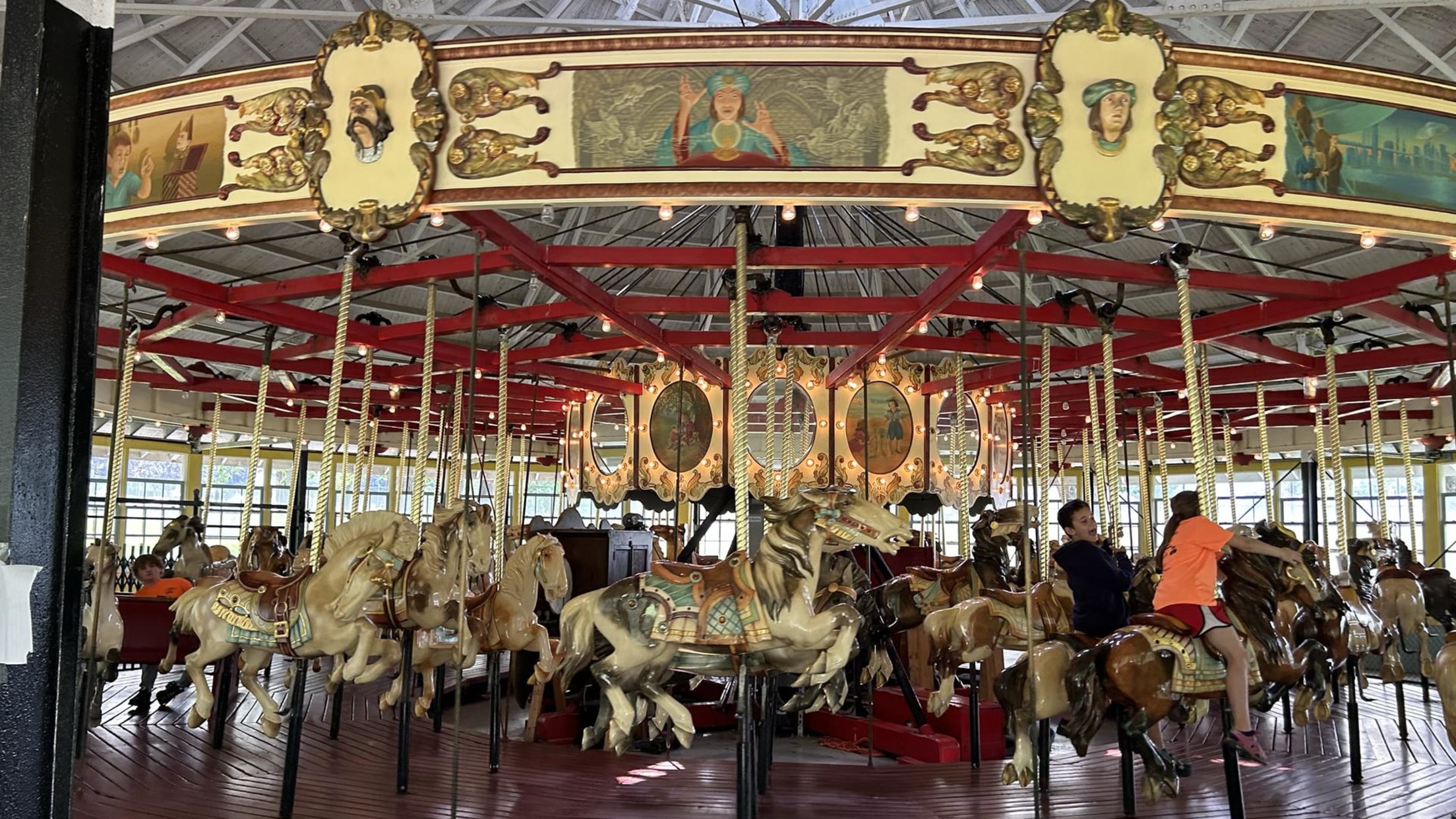 This is an excerpt from the latest edition of the Ben's Biz Beat Newsletter, bringing Minor League Baseball business and culture news to your inbox each and every Thursday. Check out the full newsletter HERE. Subscribe HERE.
Ben's Biz: Meet the Syracuse Mets
All that NBT Bank Stadium has to offer and more in the Salt City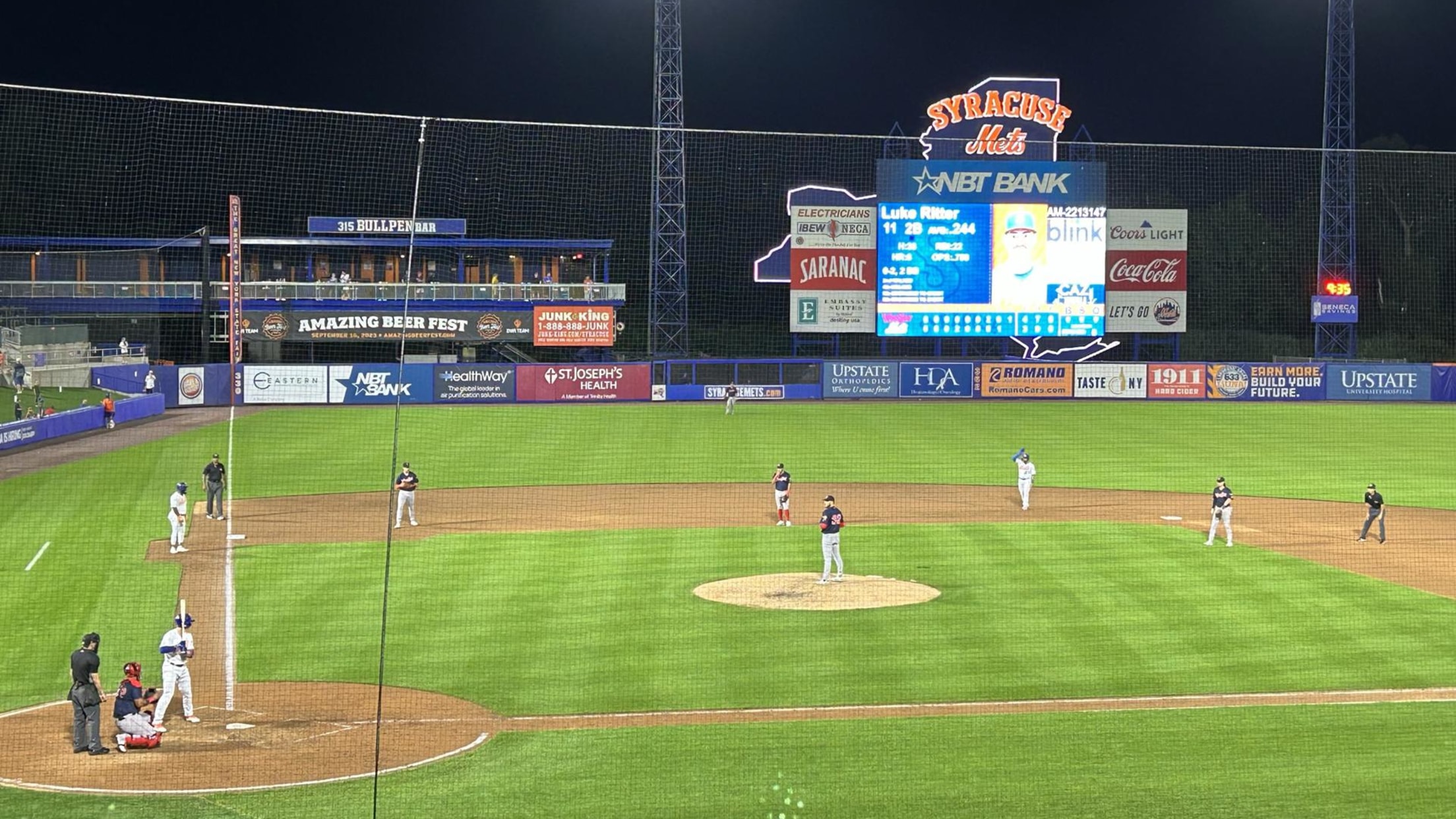 This is an excerpt from the latest edition of the Ben's Biz Beat Newsletter, bringing Minor League Baseball business and culture news to your inbox each and every Thursday. Check out the full newsletter HERE. Subscribe HERE.
To Brooklyn, with love: Clifford shows out in debut
Mets' new No. 6 prospect goes yard in his first at-bat for Cyclones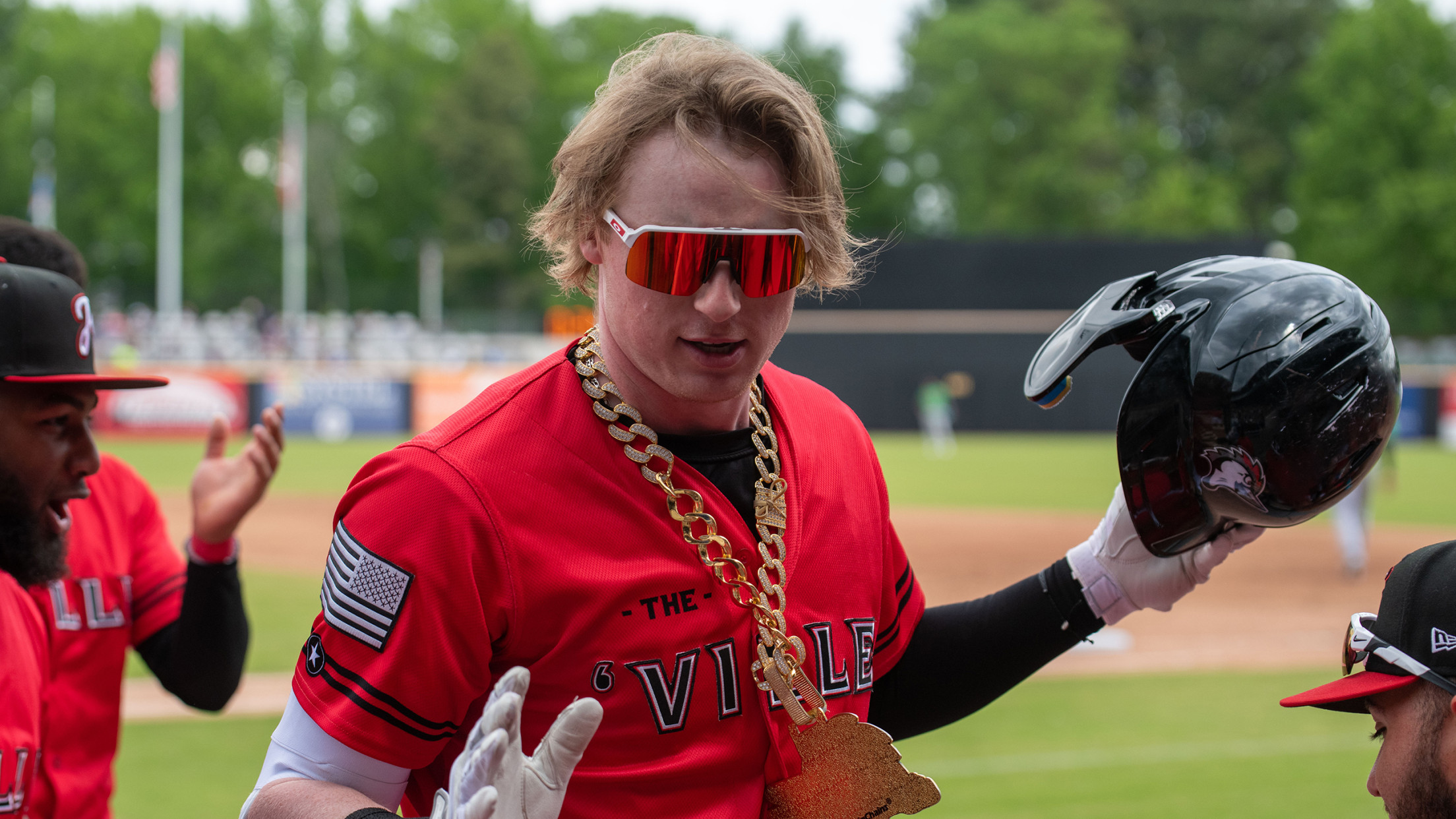 You only get one chance to make a good first impression. Consider the Mets impressed. Two days after he was traded in the deal that sent Justin Verlander back to Houston, Ryan Clifford introduced himself to his new organization, teammates and a rabid fan base the best way he knew
Voit slugs his way into Syracuse record books
First player in recorded club history to homer in 6 straight games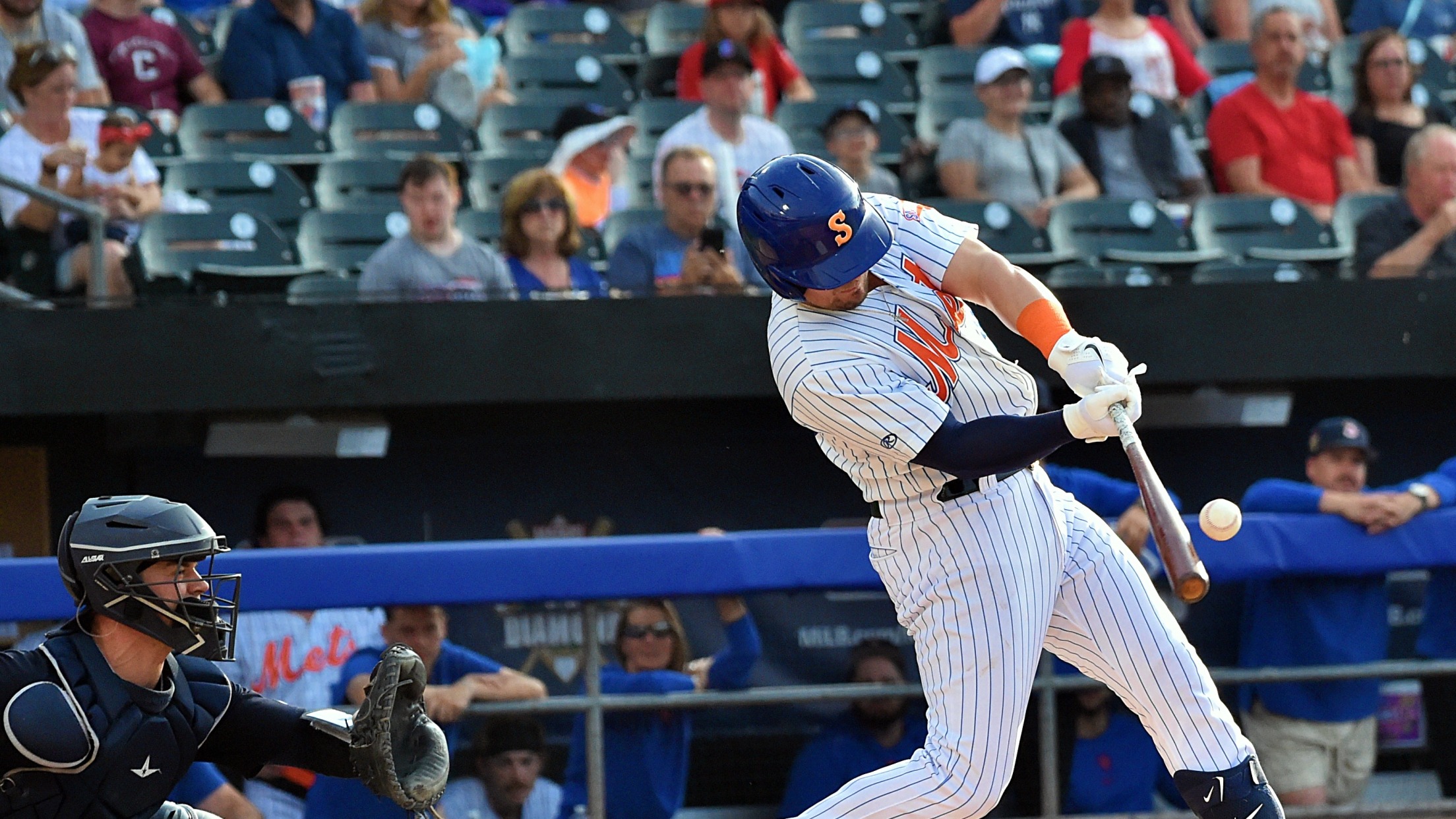 Luke Voit may have led the Majors in home runs in 2020, but on Friday, he accomplished a new long ball feat. The slugger is in perhaps the hottest stretch of his career, as he went deep for the sixth straight game in the Triple-A Syracuse Mets' 6-3 win over
Syracuse stands up for local indigenous people
Mets affiliate honors Haudenosaunee population on special night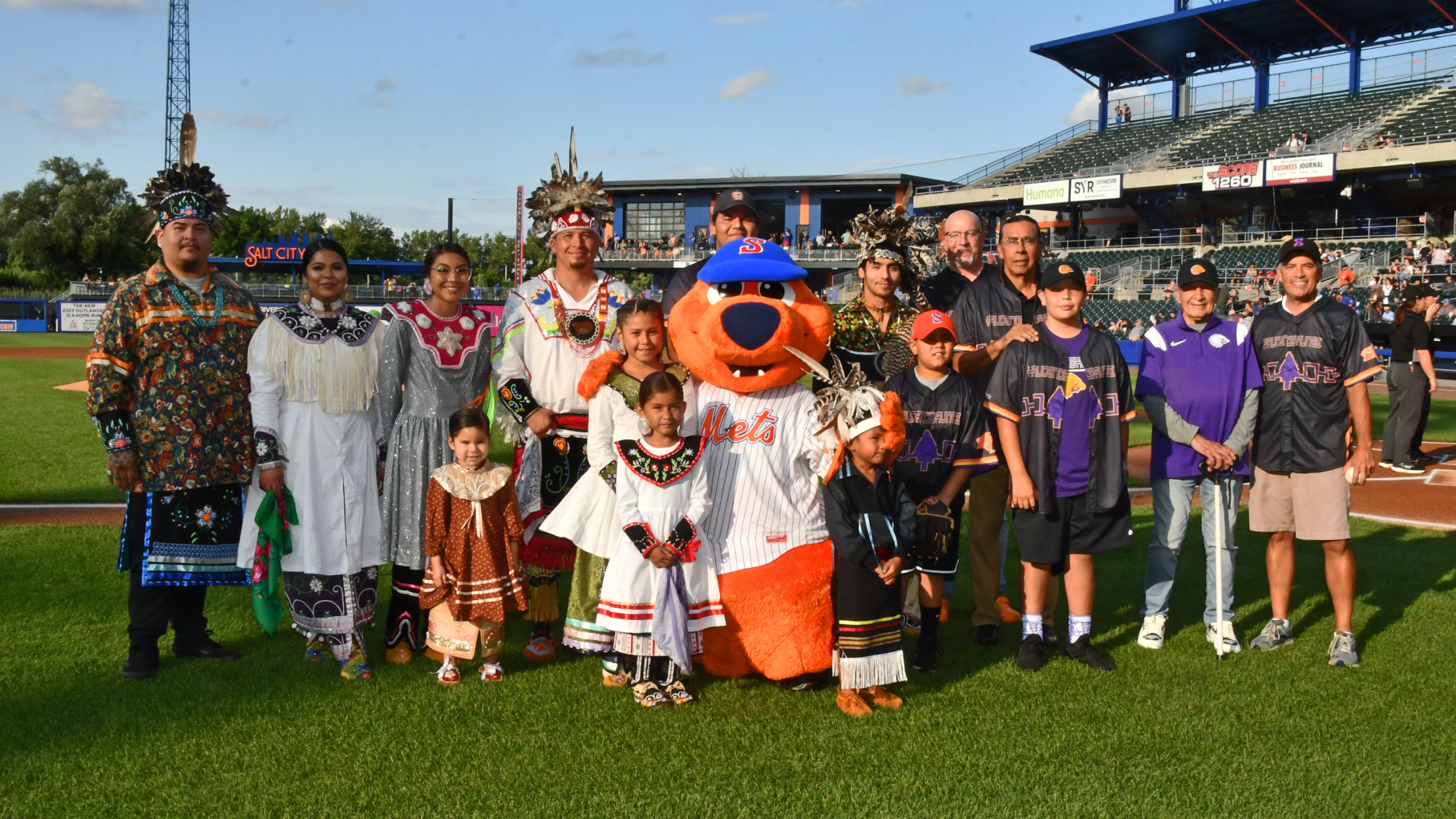 For the Syracuse Mets, hosting Haudenosaunee Night was a long time coming. Years ago, the club's general manager Jason Smorol met Oren Lyons, a star lacrosse player at Syracuse University in the 1950s. The accomplished member of the Onondaga Nation is a big fan of the local Triple-A team. Indigenous
Binghamton celebrates Bobby Bonilla Day
Rumble Ponies show fans the money in promo rich with possibilities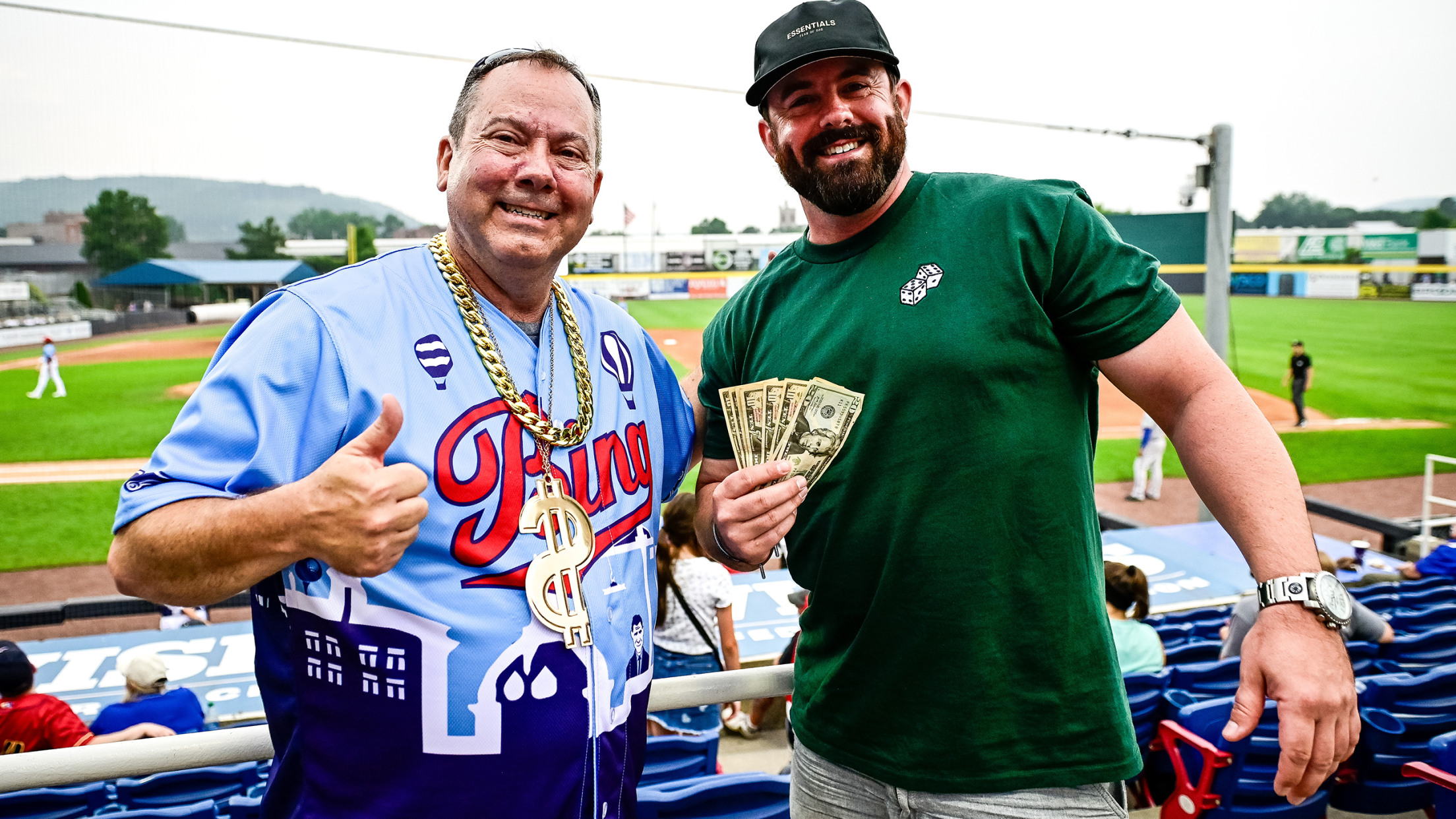 No fan base -- anywhere in the world -- marks the start of July quite like that of the New York Mets. July 1 has become widely known as "Bobby Bonilla Day," when the former Mets slugger receives a check for $1,193,248.20 (from 2011-35) as part of deferred payments on
Parada's first multihomer game a real rollercoaster
Top Mets prospect leaves the yard, races for inside-the-park HR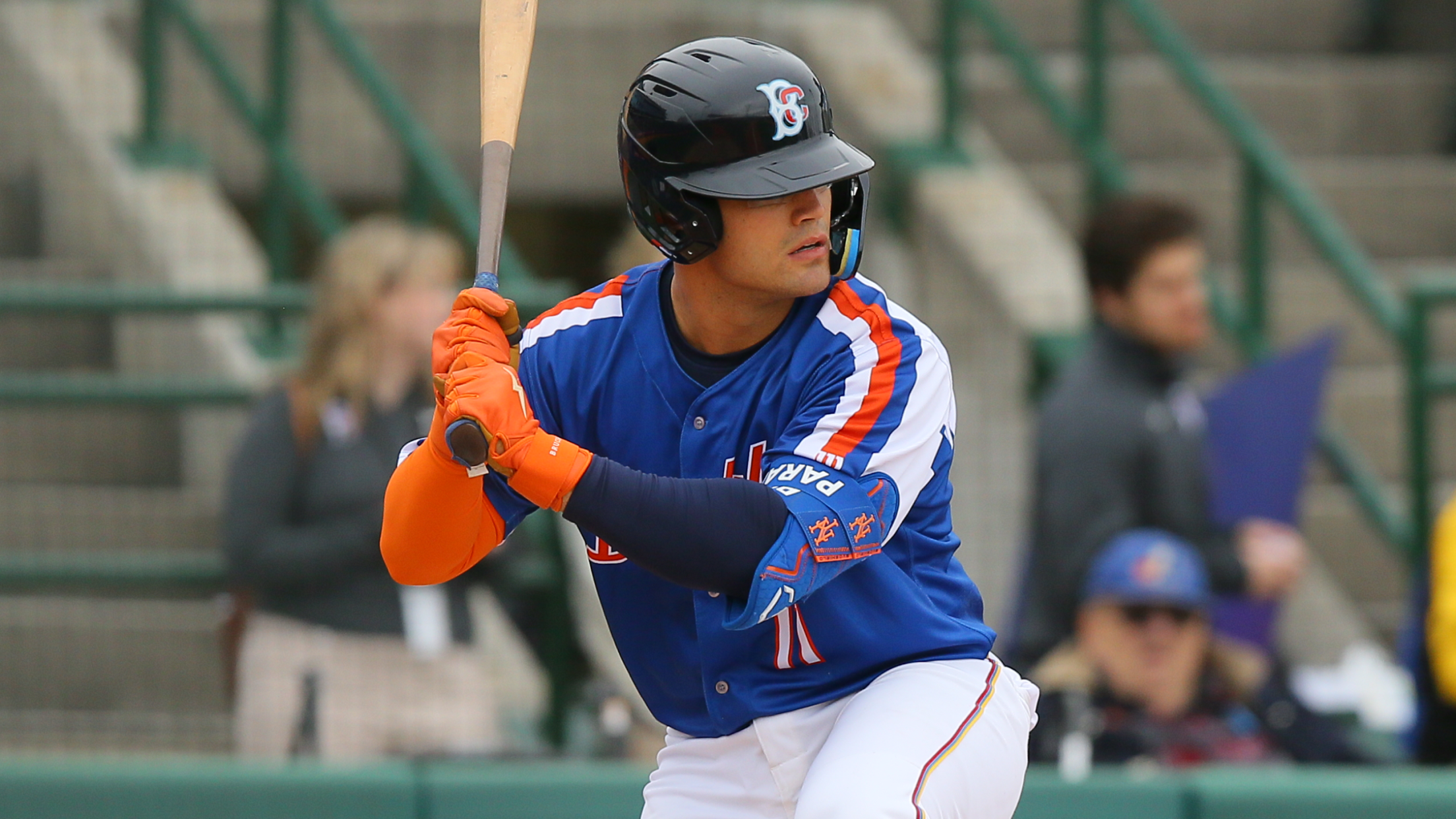 One home run sailed far over the fence. The other bounced off the wall and rolled into center field. No matter how the dingers played out, top Mets prospect Kevin Parada still touched 'em all twice for his first career multihomer game. "It felt good," Parada said. "It's a good
Binghamton not short on love for strawberries
Mets' Double-A affiliate celebrates festival, legend with that name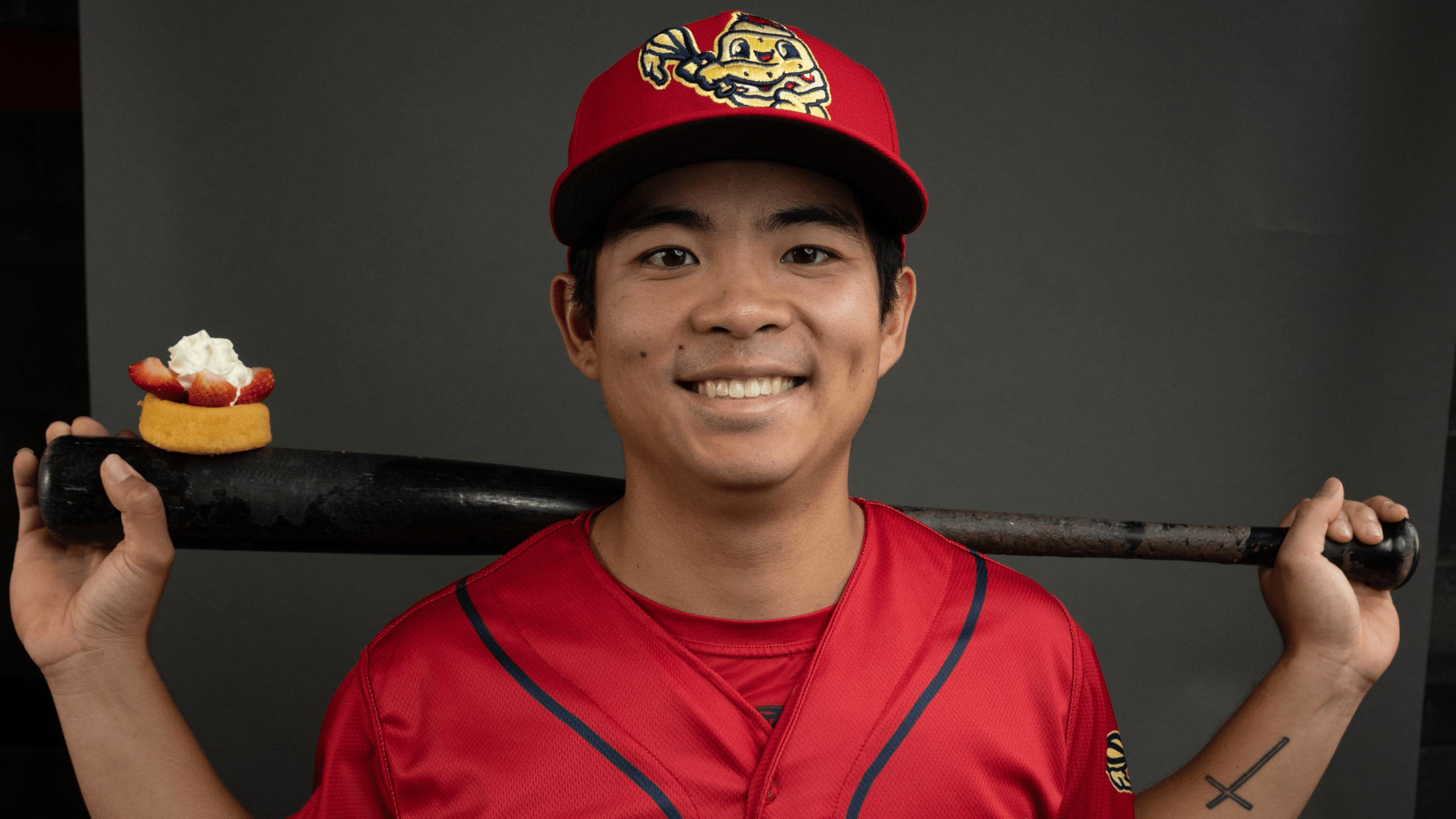 The 41st annual Strawberry Festival in Owego, N.Y., takes place this weekend, and one Mets affiliate is uniquely positioned to celebrate it. The Double-A Rumble Ponies, located just a 25-minute drive away in Binghamton, have transformed into the Southern Tier Shortcakes for the next three days. But a strawberry-themed weekend
Rumbling Pony: Ritter goes deep three times
Mets infielder continues power surge with 11th homer in 15 games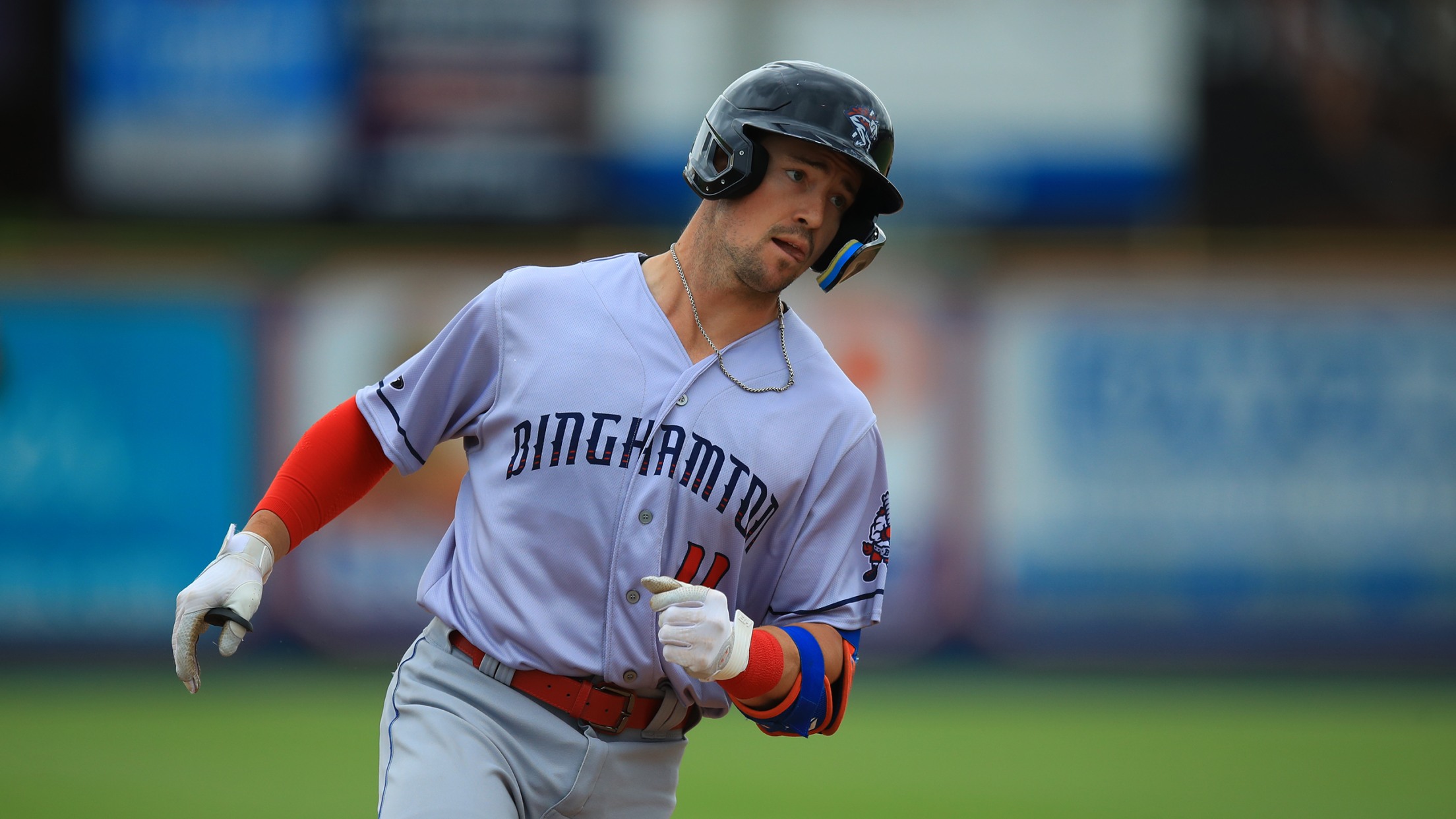 For Mets prospect Luke Ritter, home runs have been like clockwork. He has hit 11 in his last 15 games for Double-A Binghamton, culminating in a three-dinger performance in Sunday's 8-6 win over the Reading Fightin Phils. These particular home runs were hit in counter-clockwise fashion. He kicked off his
The Road to The Show™: Who's up next?
Reds' De La Cruz, Mets' Mauricio knocking on door to Majors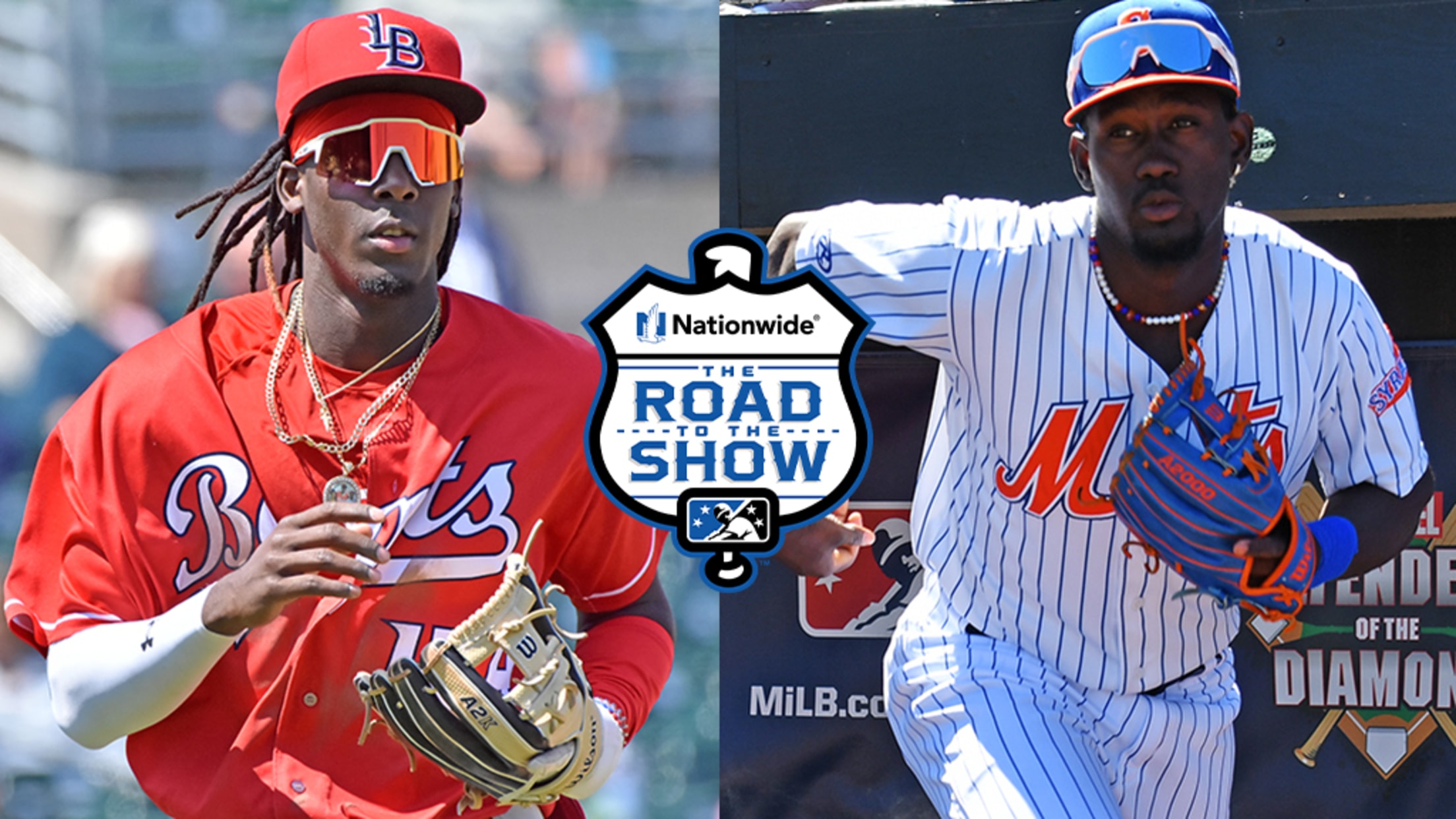 Each week, MiLB.com profiles an elite prospect by chronicling the steps he's taken toward achieving his Major League dream. For more stories about players on The Road to The Show, click here. For top prospects throughout the Minors, two months of play can go a long way toward revealing which
Baty, Mauricio stinging ball in time with Syracuse
Mets' prospect duo combined to hit 4 balls over 100 mph Friday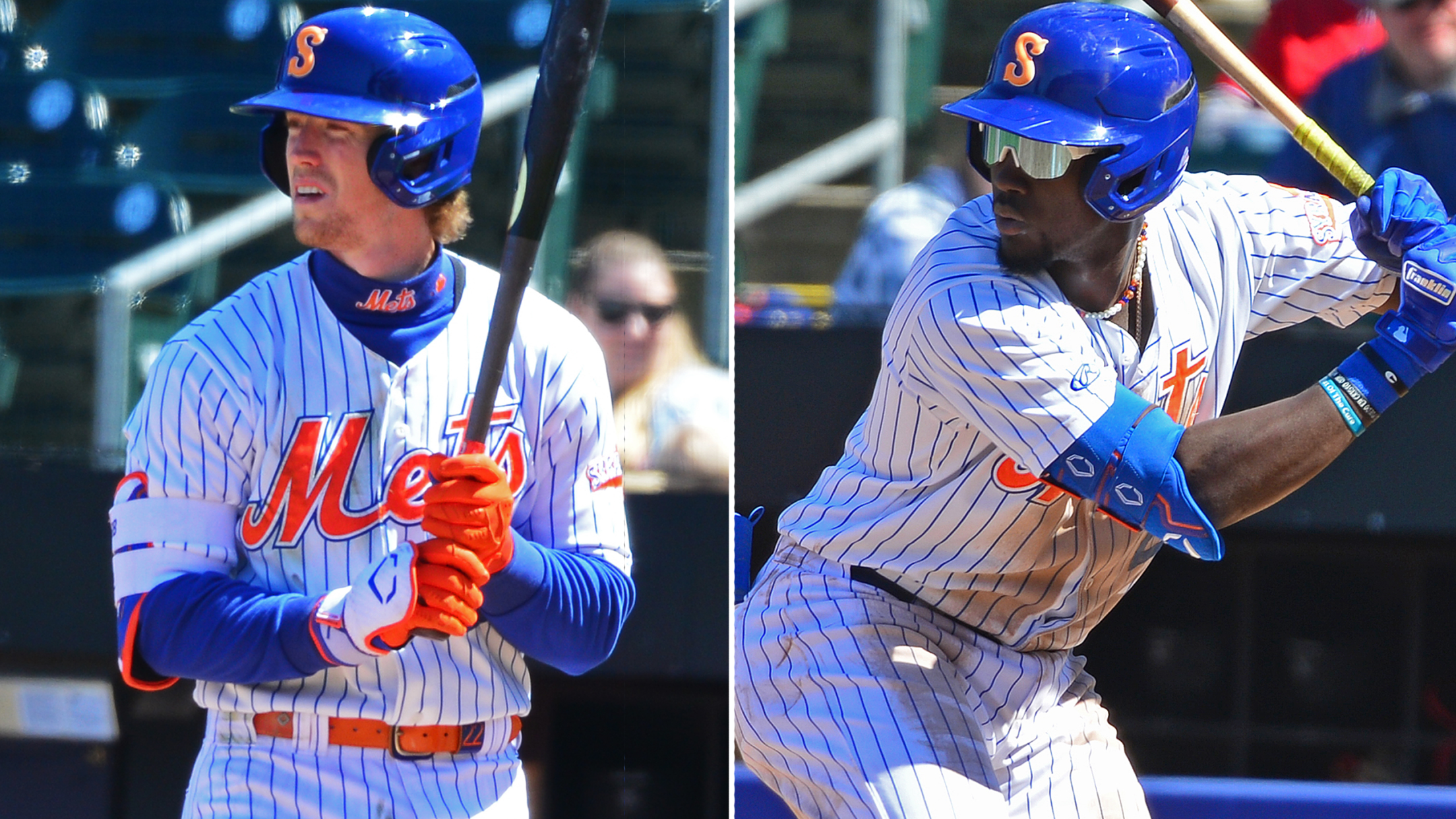 To people who have been watching Brett Baty for a while now, the way he's been mashing the baseball doesn't come as a surprise. Entering Friday, the second-ranked Mets prospect led all of Triple-A in average exit velocity (min. 20 balls put in play) by a fairly wide margin --
Baty homers twice as Syracuse offense explodes in first win of 2023
Mets' Vientos reaches base four times in victory over Red Sox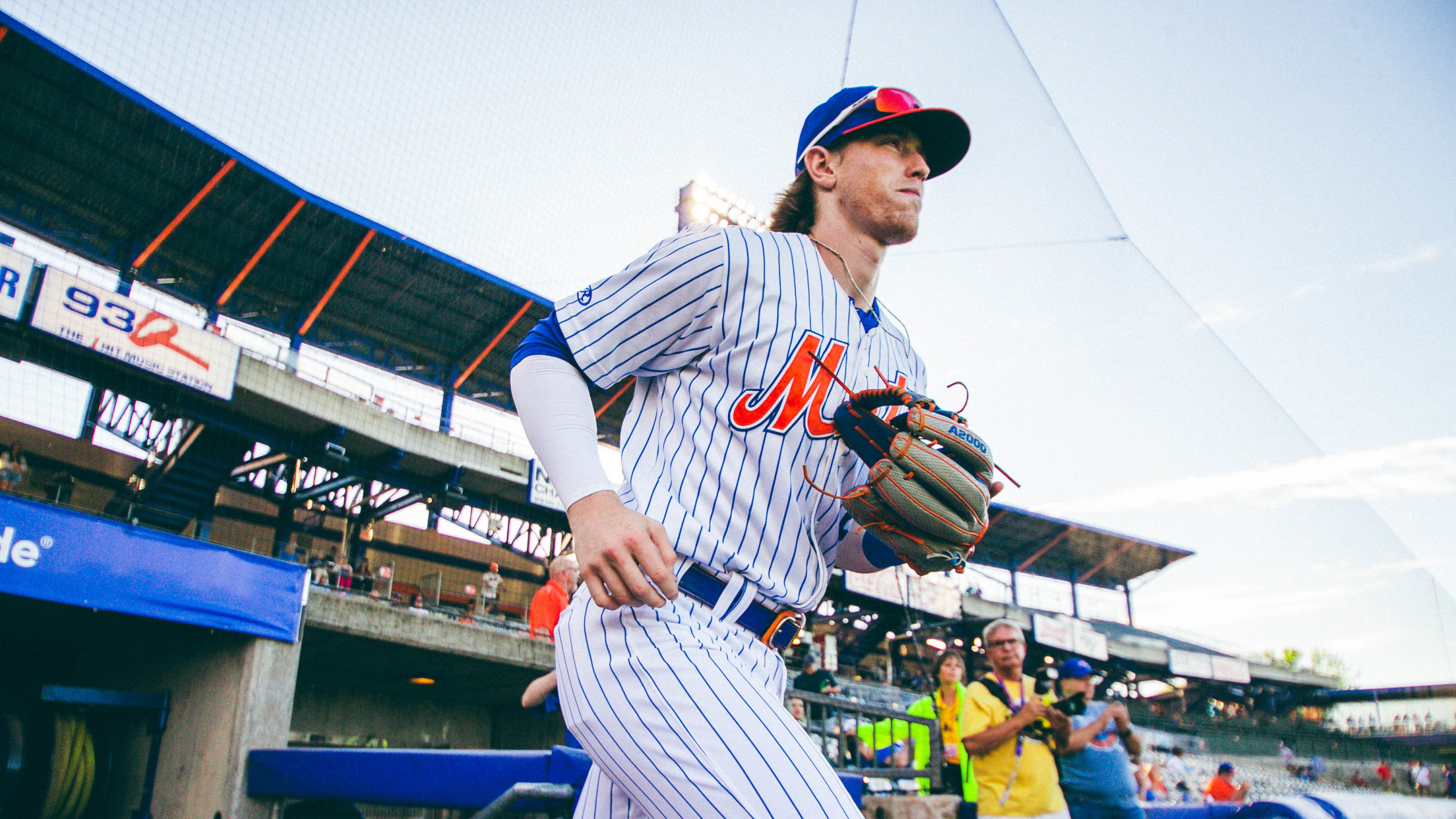 Worcester, MA – The Syracuse Mets put on an offensive clinic at Polar Park on Saturday, plating 16 runs on 20 hits as Syracuse rolled to a 16-6 win over the Worcester Red Sox (Triple-A Boston Red Sox) on a sunny afternoon and early evening in the middle of Massachusetts.
The Road to The Show™: Mets' Ramirez
No. 96 overall prospect hit the ground running in the Minors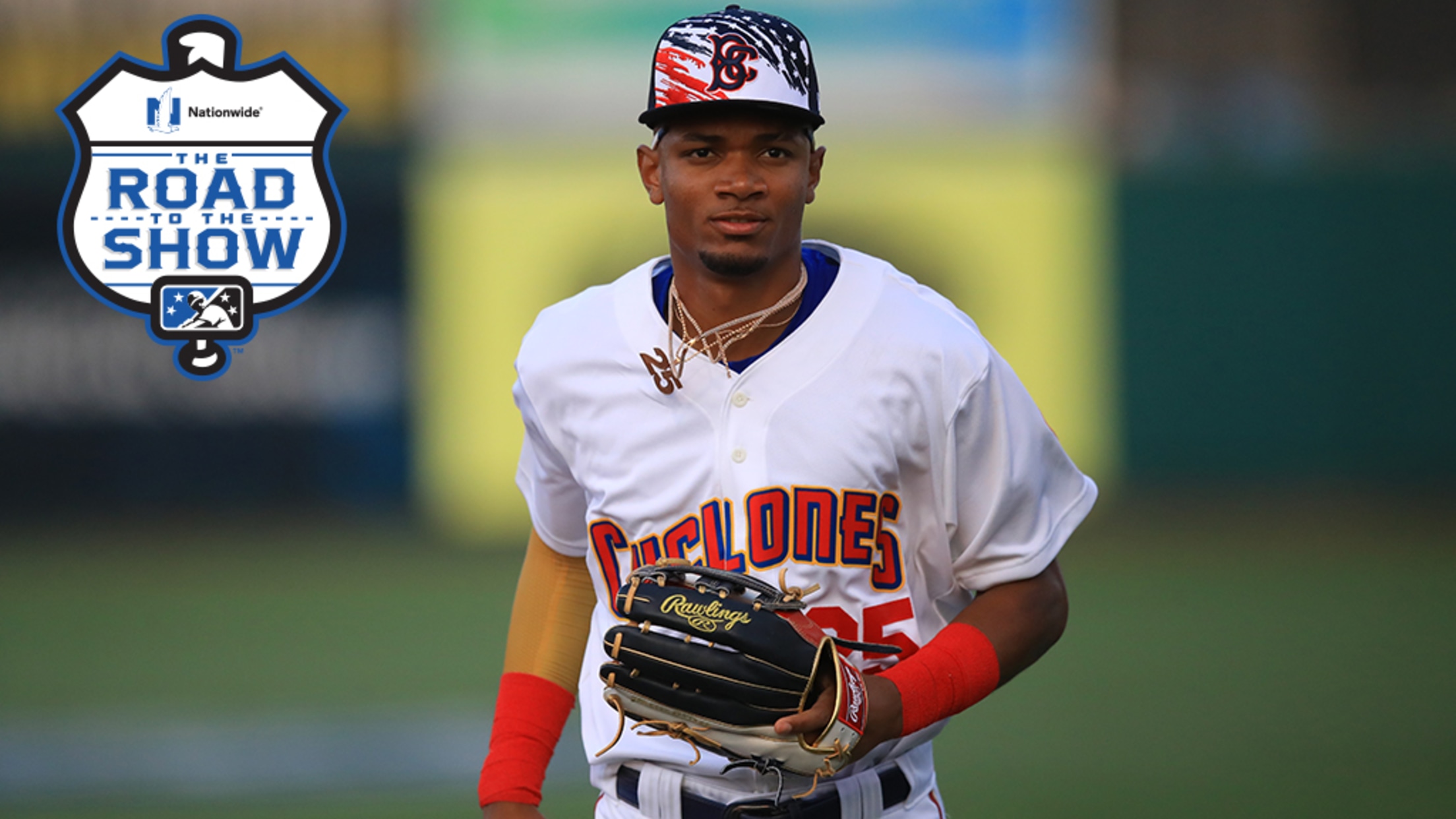 Each week, MiLB.com profiles an elite prospect by chronicling the steps he's taken toward achieving his Major League dream. Here's a look at fourth-ranked Mets prospect Alex Ramirez. For more stories about players on The Road to The Show, click here. The Mets haven't typically been big spenders on the
For Mahomes family, athleticism began on diamond
Before Patrick reached three Super Bowls, dad Pat shined on mound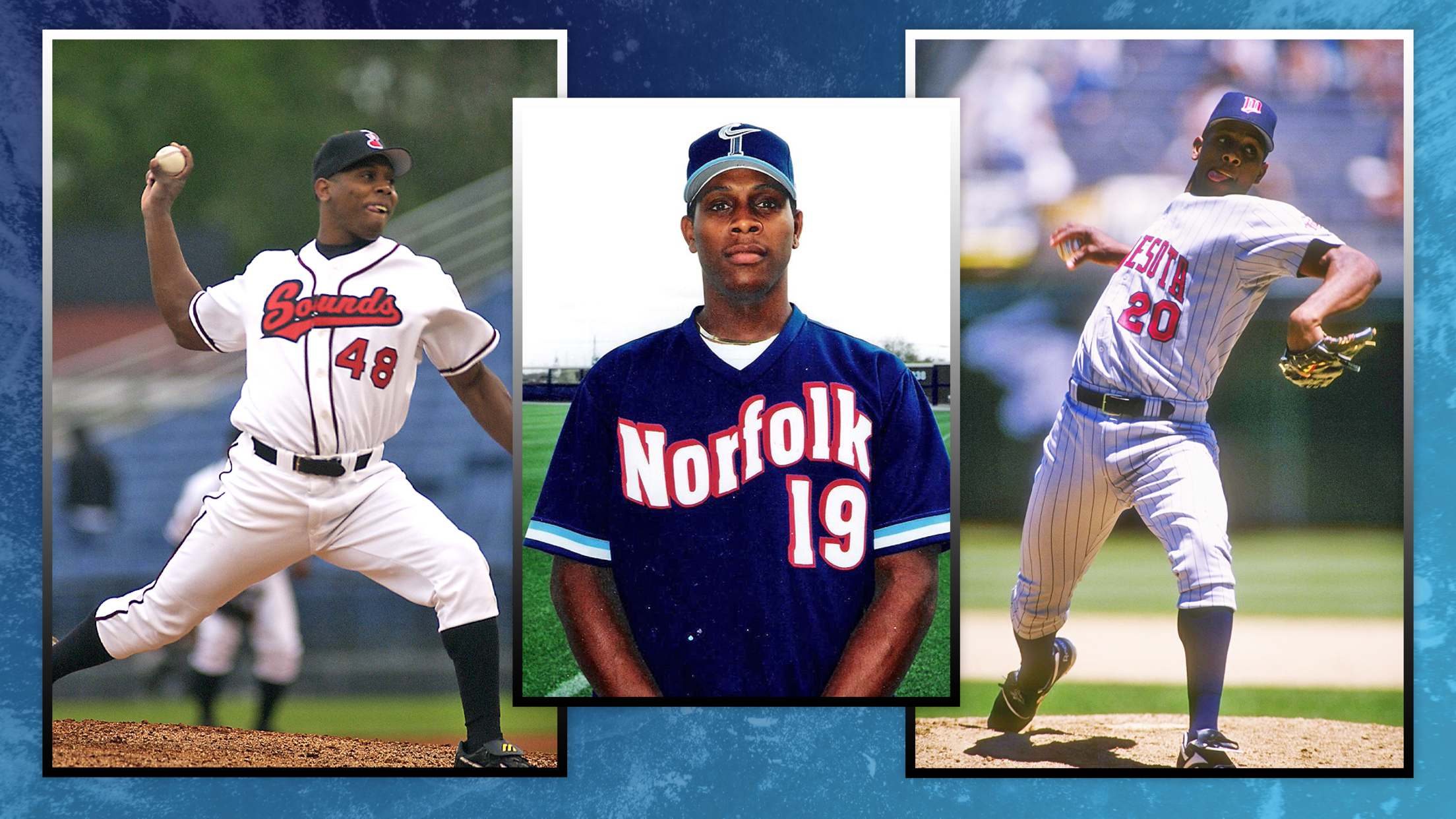 Decades before Patrick Mahomes II vied for the privilege to shout, "I'm going to Disney World!" Pat Mahomes Sr. was chasing his own ring in Orlando, Florida. The father of the Kansas City Chiefs quarterback spent 22 years in professional baseball, including stints with six Major League teams and 15
The Show Before the Show: Episode 388
Mets' Hamel reviews first full season, future ahead in New York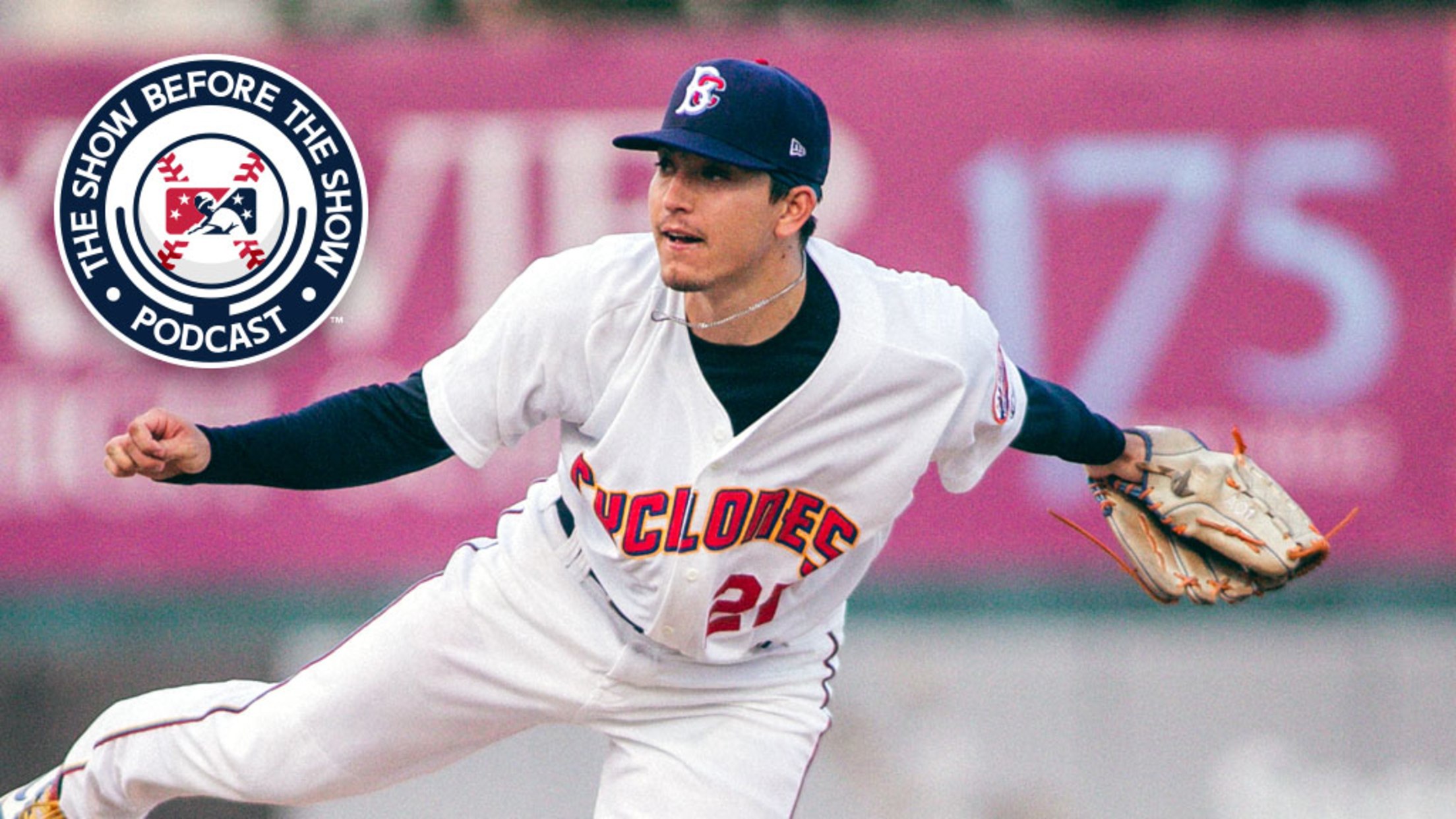 Check out the latest episodes of The Show Before the Show, MiLB.com's official podcast. Like the podcast? Subscribe, rate and review on Apple Podcasts. The podcast is also available via Spotify, Stitcher and other podcast-listening apps. Send questions or feedback to podcast@milb.com, and follow hosts Tyler Maun (@TylerMaun), Sam Dykstra
Álvarez, Baty rake their way through upper levels
Mets' star prospects ride dominant seasons to Major League debuts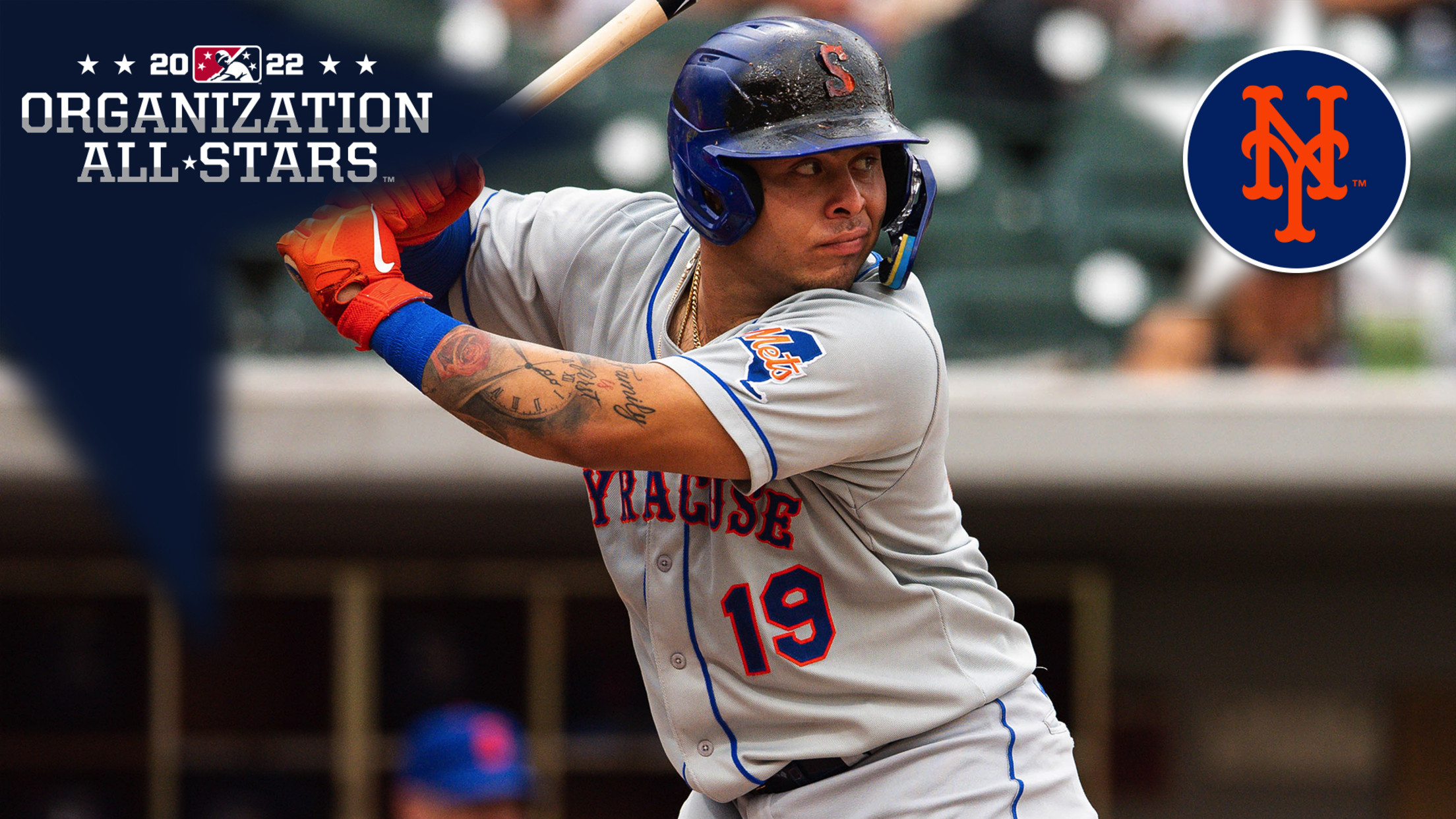 Each offseason, MiLB.com goes position by position across each organization and honors the players -- regardless of age or prospect status -- who had the best seasons in each farm system. Next up in our 2022 Organization All-Stars series are the New York Mets.
The Road to The Show™: Mets catcher Álvarez
No. 7 overall prospect pushing toward Majors with prolific power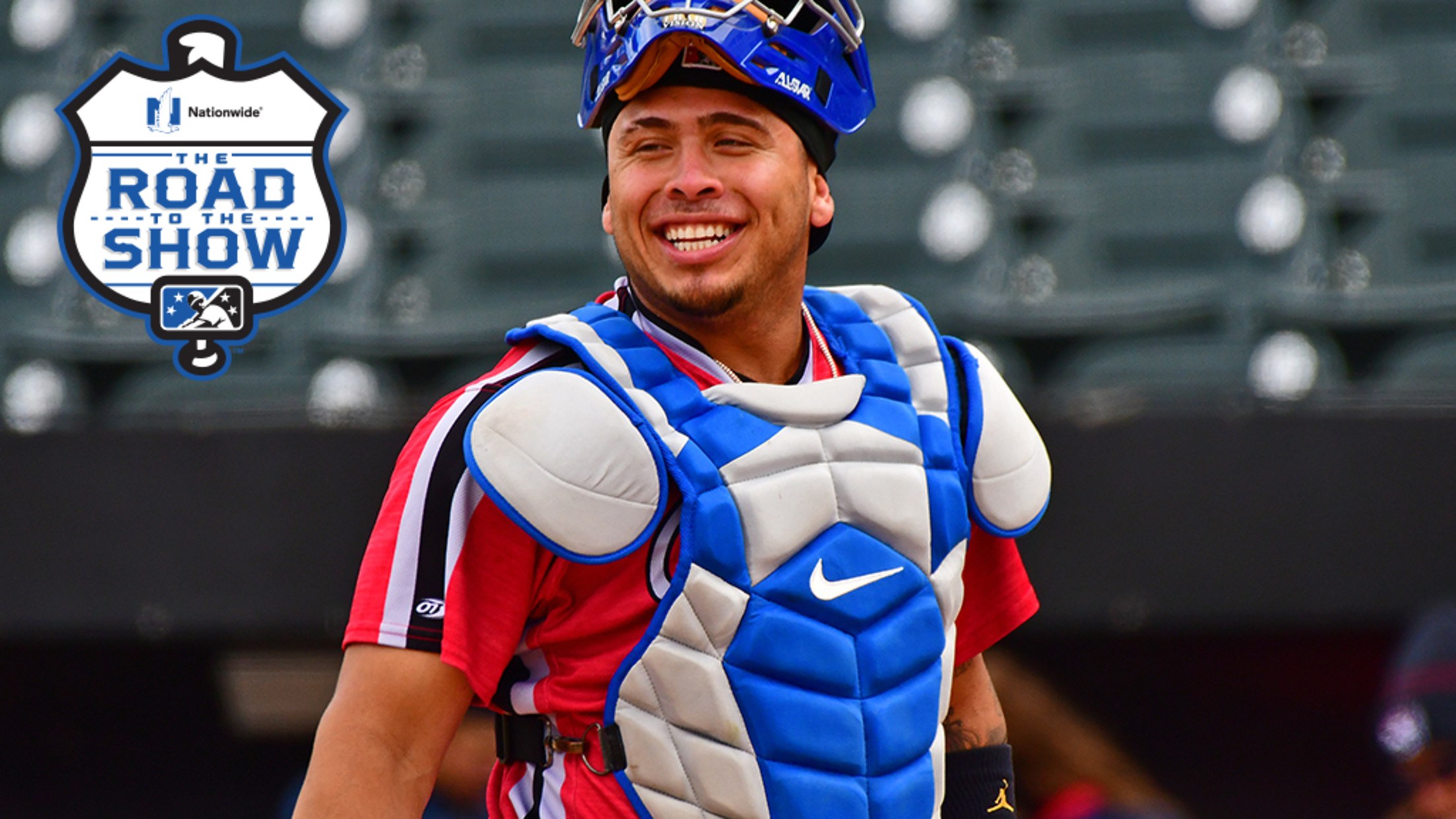 Each week, MiLB.com profiles an elite prospect by chronicling the steps he's taken toward achieving his Major League dream. Here's a look at top Mets prospect Francisco Álvarez. For more stories about players on The Road to The Show, click here. There has been a wealth of catching talent at
Mets' Courtney channels 'The Ryan Express' 
Brooklyn reliever helps filmmakers re-create Hall of Fame career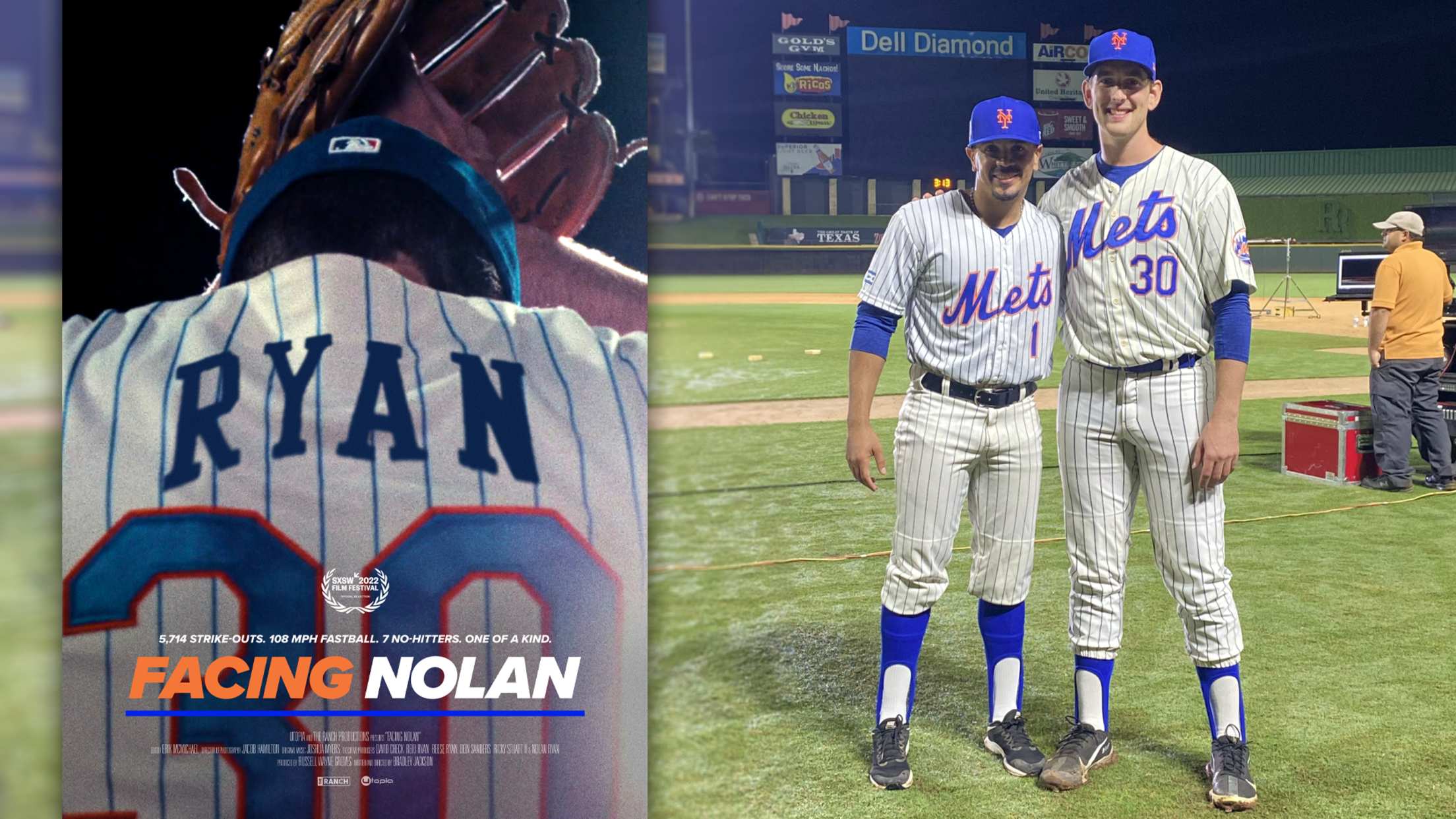 For a Hall of Fame career that had to be seen to be appreciated, it took an appearance from a Minor League reliever to help bring some of those stories to life. Over 27 years in the Majors, Nolan Ryan set all-time records for total strikeouts (5,714), no-hitters (seven) and